This week has a bit of seafood theme.  We are lucky enough to live a short drive to the local trawlers where we regularly buy fresh squid to make our calamari.  This week we bought some fresh local caught prawns as well as squid, enough to freeze and cook with for the week.  Both boys would rate Calamari (crumbed squid rings) as one of their favourite meals so that makes it easier to incorporate it into our weekly eating.
If you don't have any local trawlers close to you, the freezer section of Coles and Woolworths have a great range of frozen squid that you can crumb yourself.
Ok, so this is what we enjoyed last week for our dinner meals and a bit of baking thrown in to keep the ever hungry children happy.
SUNDAY
I slow cooked beef chuncks with mushroom and onion for most of the day to put together this comforting Beef, Mushroom and Onion pie.  I do make the short crust pastry myself when I have the time to do it because I enjoy making it, it tastes better and it's cheaper.  I used this recipe.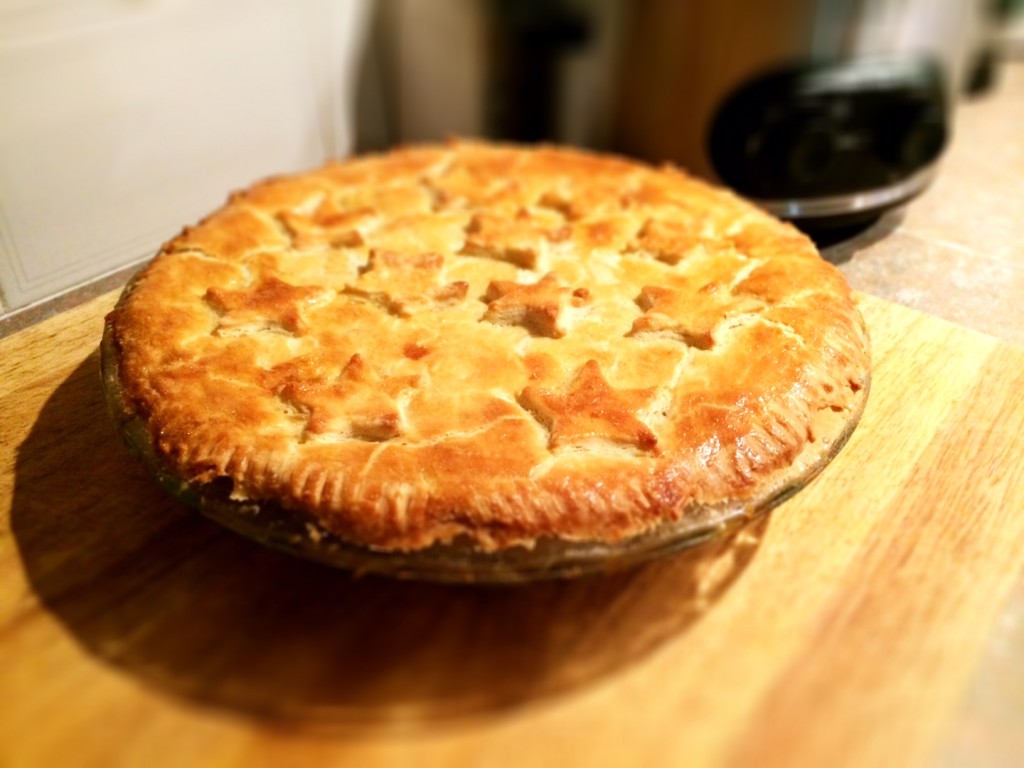 MONDAY
I work on Monday's and hubby has the boys so we had a Roast Pork in the Weber Q.  It was skinless so it was coated in mustard, garlic and thyme and wrapped with Prosciutto.  It sounds fancy but it is really easy to and the Weber Q did most of the work.
TUESDAY
We used the fresh prawns and squid we bought to make Homemade Prawn and Calamari Mornay Pizza.
WEDNESDAY
Hubby is home before me from work on a Wednesday so I had a Chicken ready for him to place into the Weber Q.  When I got home I made my Sweet Potato Rice (I used carrot as I didn't have sweet potato).  It is made in the rice cooker so it is a set and forget recipe, which is perfect for after work so I can bath the kids and get some washing on at the same time.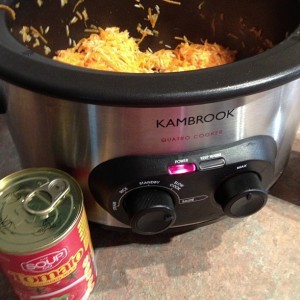 THURSDAY
Thursday is the day before bin day, so it's use up all the little bits n' pieces in the fridge night.  I had leftover roast chicken, prawns and calamari so I put them all together to make a quick and easy noodle stir fry.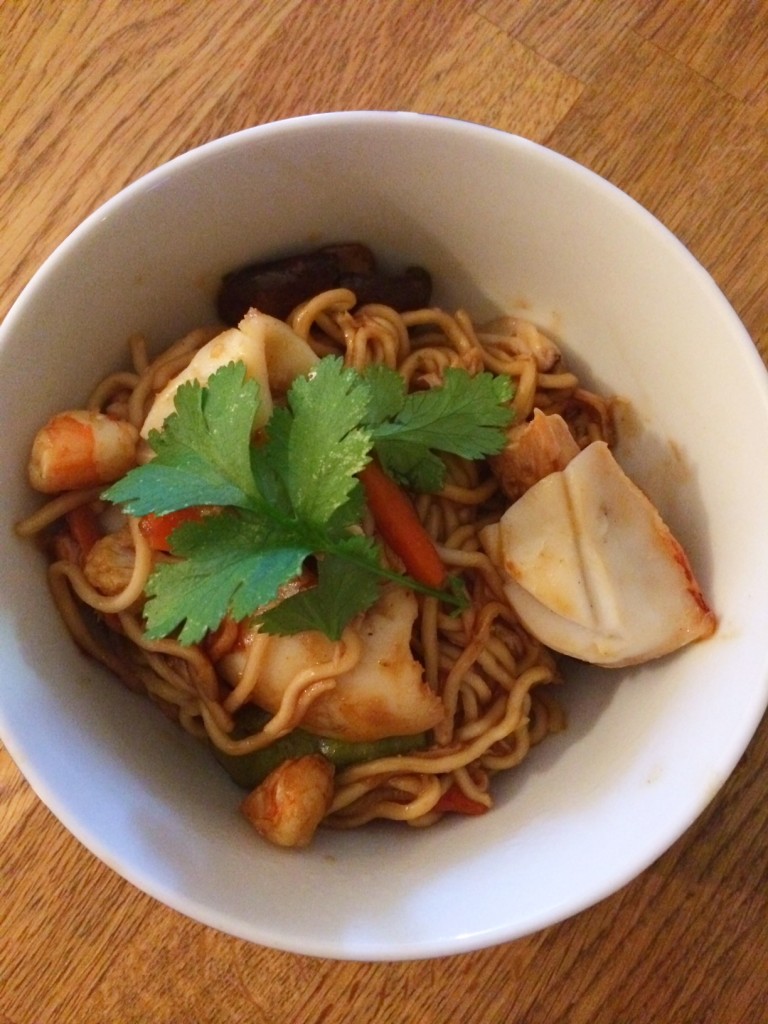 FRIDAY
We had family over for dinner.  I simply marinated Lamb Chops (on special for $8kg last week) with fresh rosemary from the garden, minced garlic, salt and pepper and olive oil.  These were cooked on the BBQ along with sausages for the kids.  I served it with a Greek Salad and Garlic Bread.  A simple meal that tasted great.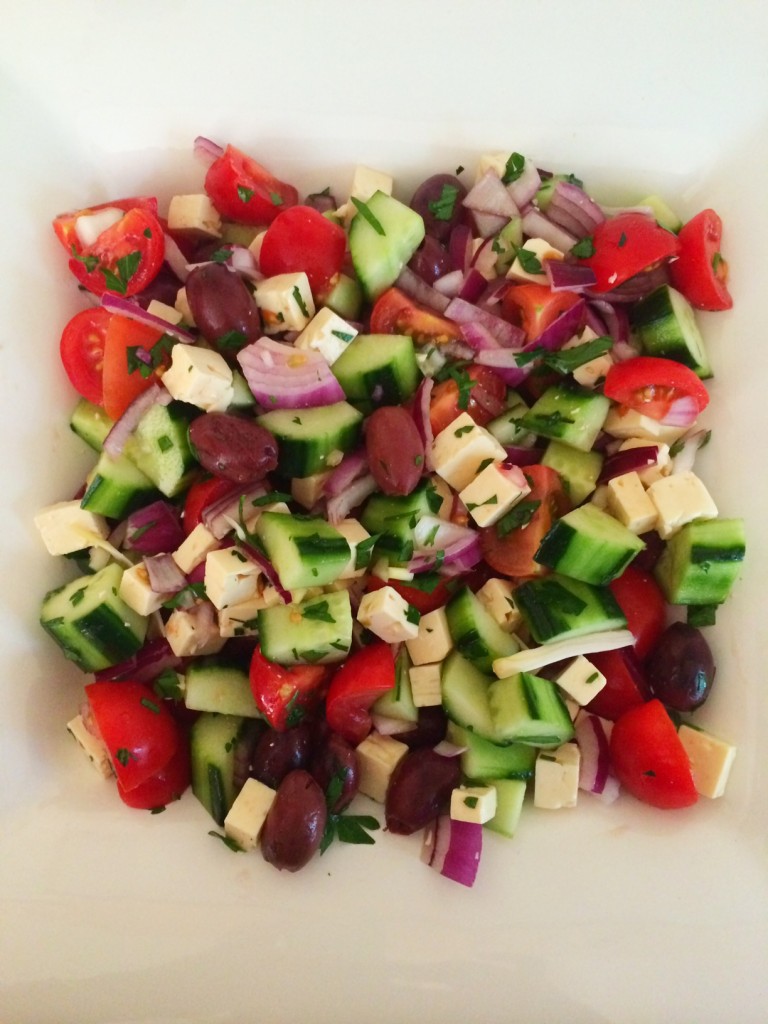 SATURDAY
Saturday is my day off from fusing over dinner.  It's normally just the boys and I as hubby works so I make something that is super easy or we get a sneaky takeaway.
BREAKFAST
This week has been all about smoothies.  The boys have Banana, Weet Bix, Honey and Milk.  I have Frozen Berries, Milk, Chia Seeds, Quick Oats.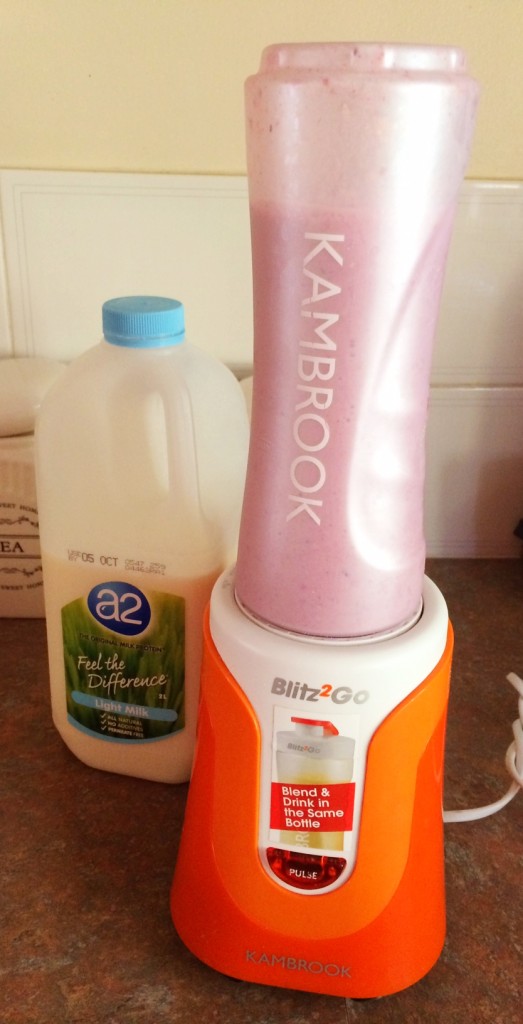 BAKING
This week I made a new recipe of Kid Friendly Carrot Cake with Maple Cream Cheese Icing, which we all enjoyed through the week.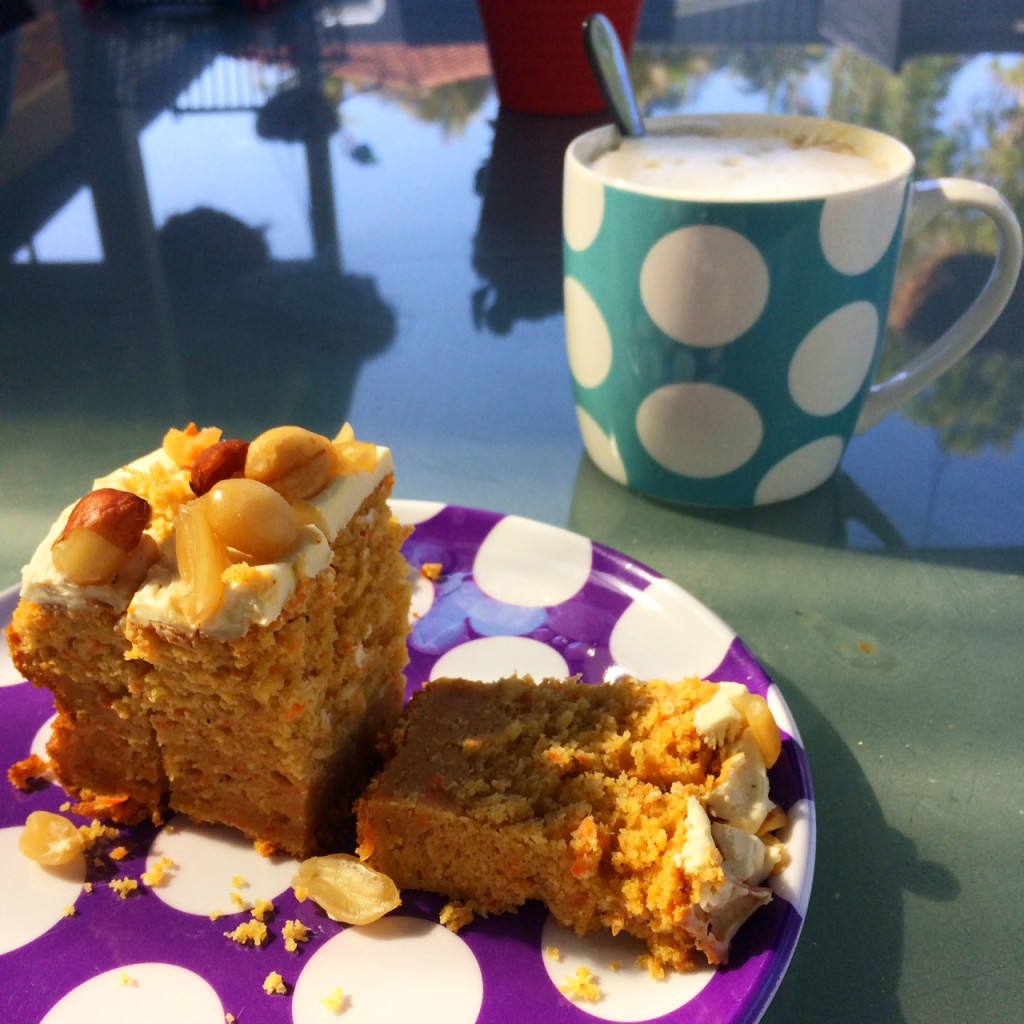 I made a top up of Choc Chip and Chia Seed Muffins by adapting my basic muffin recipe.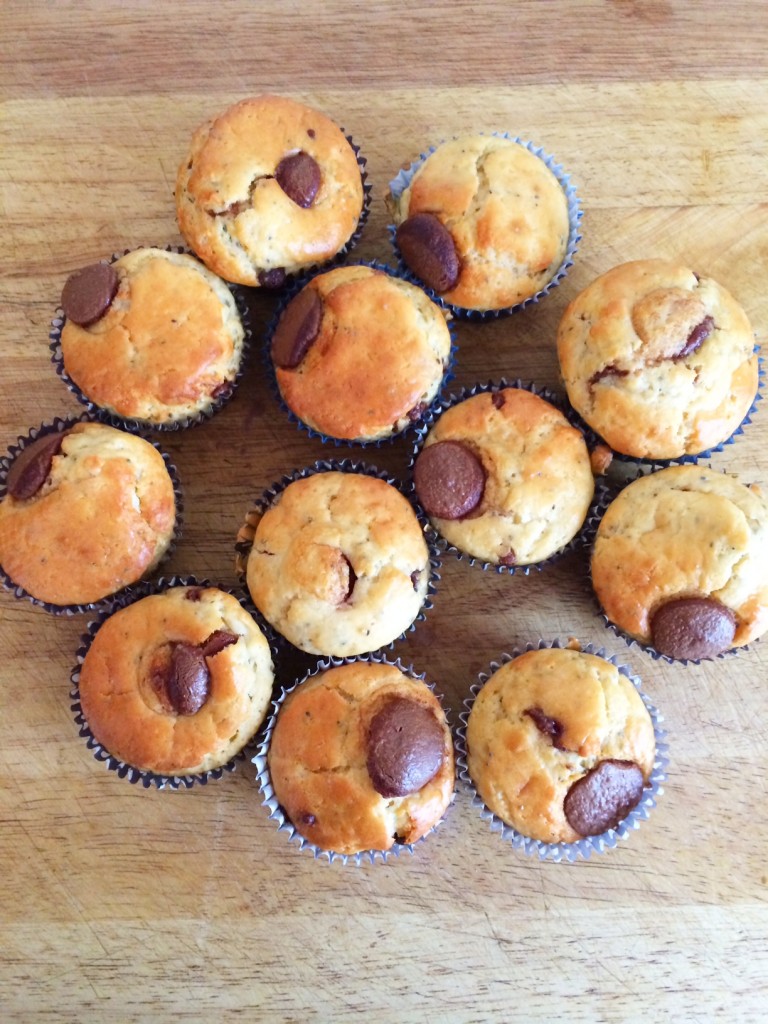 What's on your menu this week?

(Visited 1,165 times, 4 visits today)