I love cooking and I especially love cooking for my family. I am a mum to two little boys and I work part-time.  Finding the balance each day to feed my family is a challenge I love.  The recipes I share with you are meals I have created and cooked for my family and here I share them with yours.
If you have any questions or want to just pop me a line I can be reached at amanda@cookingforbusymums.com

Cheers Amanda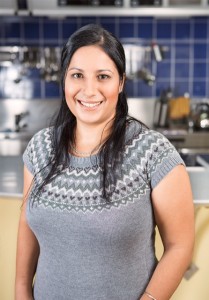 Why I started Cooking for Busy Mums
Cooking For Busy Mums was founded 4 months after my first son was born in February of 2010 when I quickly realised that the meals my husband and myself had become accustomed too were a thing of the past. Meals would have to be quick,simple and cost effective and dinner time made as hassle free as possible.
I decided it would be great to share my recipes with fellow busy mums and create a community where we can all help each other with answers that were tried and tested as apposed to being "googled".
Past Cooking Ventures
With a passion for cooking from a very young age and my first jobs being in food and fast food which then led me to my dream of owning a cafe which happened to time itself while I was completing a Bachelor of Business degree making life pretty full-on meaning my dream of continuing to own a cafe was cut short in favour for completing my degree and getting a work life balance.
I had always imagined I would marry a Chef and that is exactly what happened, however as they say "marry a builder and your house will never be finished" the same can be said for a chef.  He cooks on a completely different level to my 'home cooking' meaning when I let him in the kitchen at home it is when I am prepared for "the mess", "the complex cooking methods", the "fancy cooking" so he rarely cooks at home. But when he does it is a lovely treat and always tastes better when you haven't had to put the effort into cooking for yourself.
All the recipes and ideas expressed in this page are my own and are meals that have been prepared for my family and here on my page I am able to share them with yours.
What I do now
I now have two cheeky little boys and work part-time, Cooking For Busy Mums is what I love to do in my spare time and is where my passion lies and I hope that this is shown in everything I present for you.
(Visited 4,708 times, 19 visits today)