Vamp up your store bought garlic bread by giving it a little something extra with a stuffing of ham and cheese.  Now, I'm not using just any ordinary ham I am using D'Orsogna's new Flame Roasted ham and bacon range exclusive to Woolworths.
This new range is wood smoked and the flavour is very distinct in each bite making it more than just your ordinary ham.  The edges of each slice have the wood smoking on it – adding to the depth of the flavour.
I have chosen to use the Double Oak Smoke Ham for my garlic bread as its distinct flavour cuts through the strong garlic taste.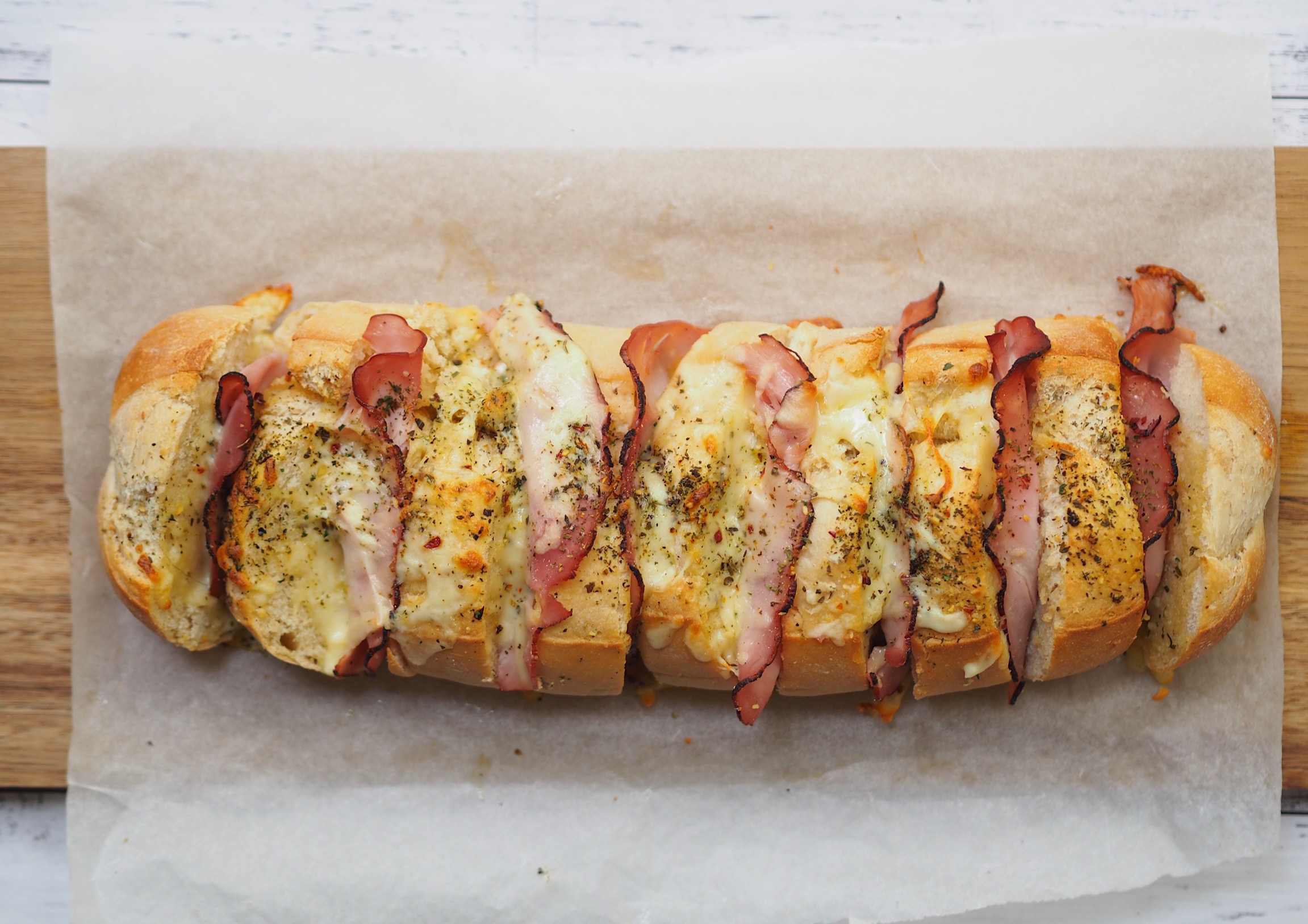 INGREDIENTS
1 Packet D'Orsogna Flame Roasted Double Oak Smoke Ham
1 Sourdough Garlic Bread
1 Cup Mozzarella Cheese, grated
Dried Italian Herbs
LET'S PUT IT ALL TOGETHER
1. Pre-heat the oven to 180 degree Celsius.
2. Place a sheet of baking paper on a baking tray, open the garlic bred packet and place the garlic bread on to the baking tray.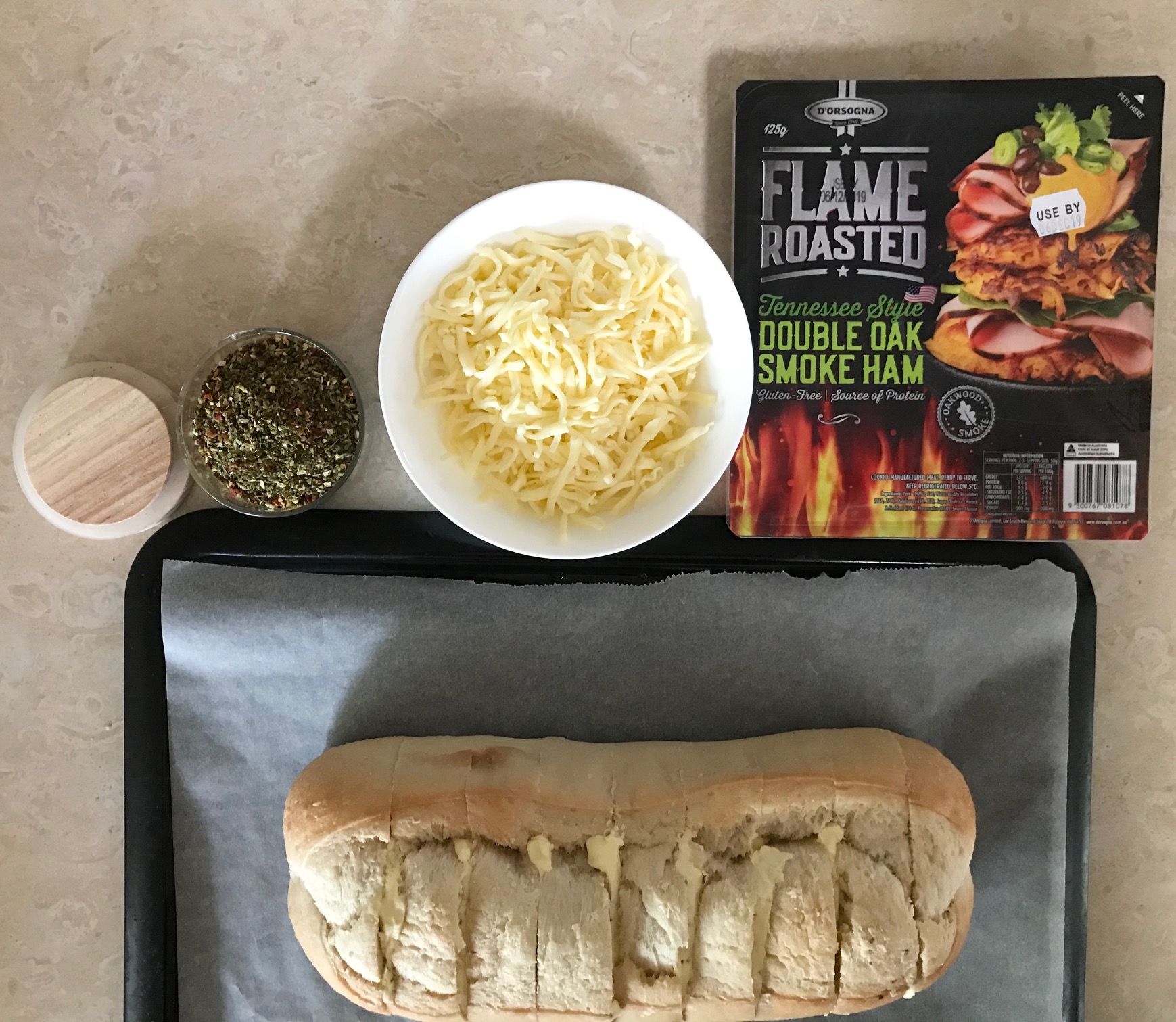 3. Slice the D'Orsogna Flame Roasted Double Oak Smoke Ham in half.  Using a knife open up each section of the garlic bread. Stuff in the ham into each slice followed by the cheese.  Sprinkle on the Italian herbs and place into the oven to cook for 15 minutes or until the cheese is melted and the bread is crunchy on top.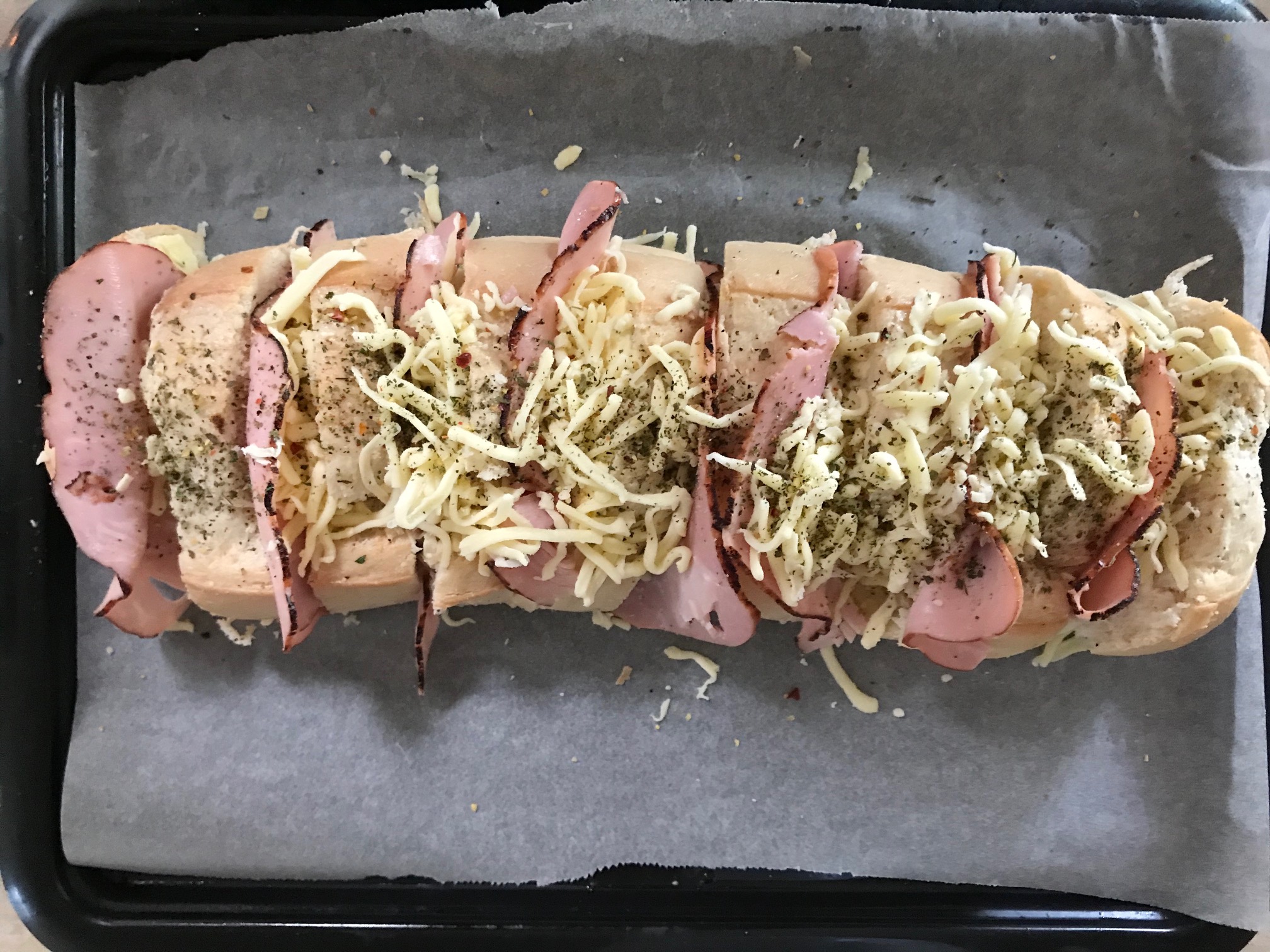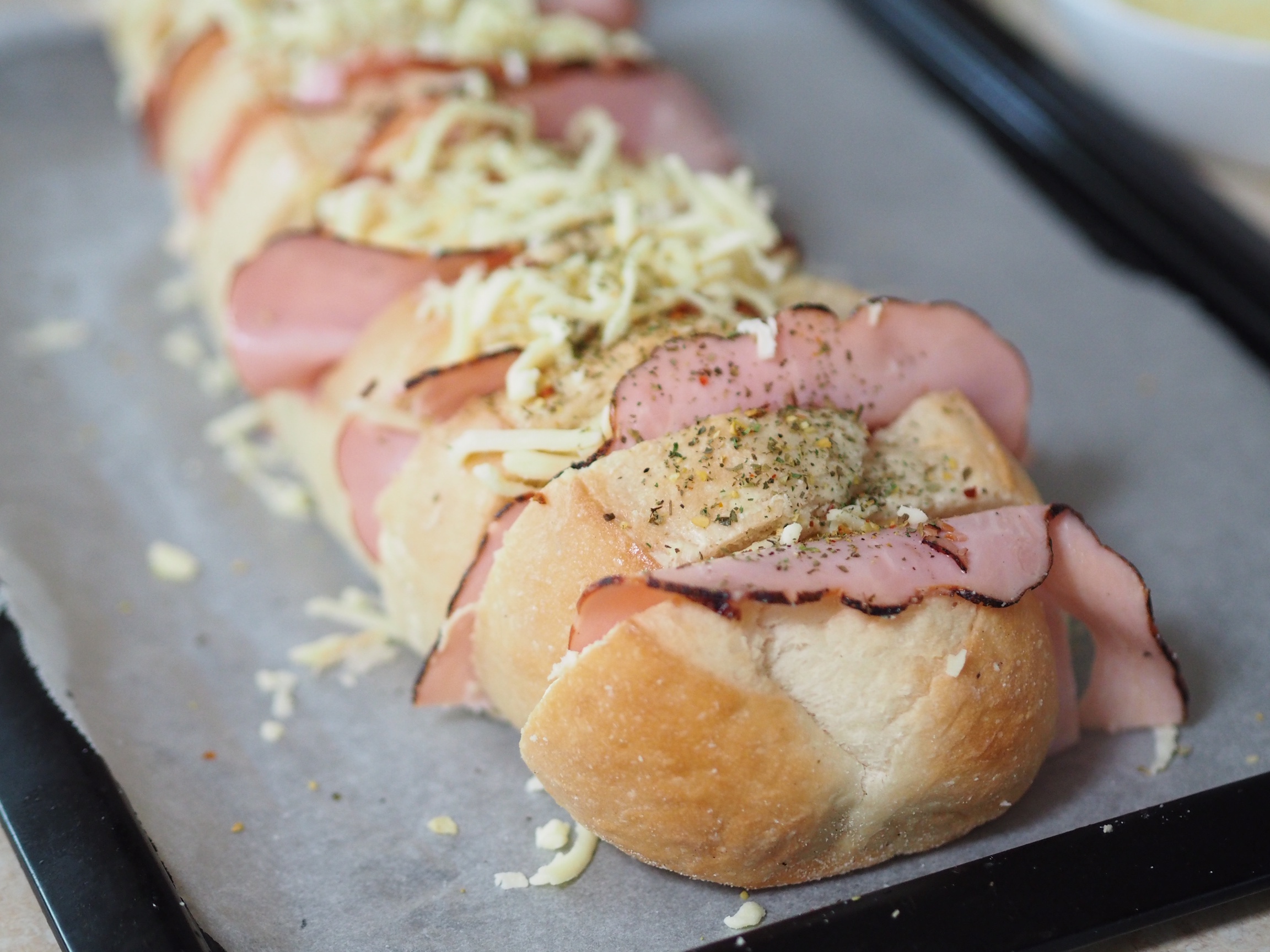 Remove from the oven and serve immediately.
Best eaten straight from the oven, but it tastes good cold as well.
This is a sponsored post for D'Orsogna. Find more recipes like this one visit the D'Orsogna Website , D'Orsogna Facebook Page   and D'Orsogna Instagram Page.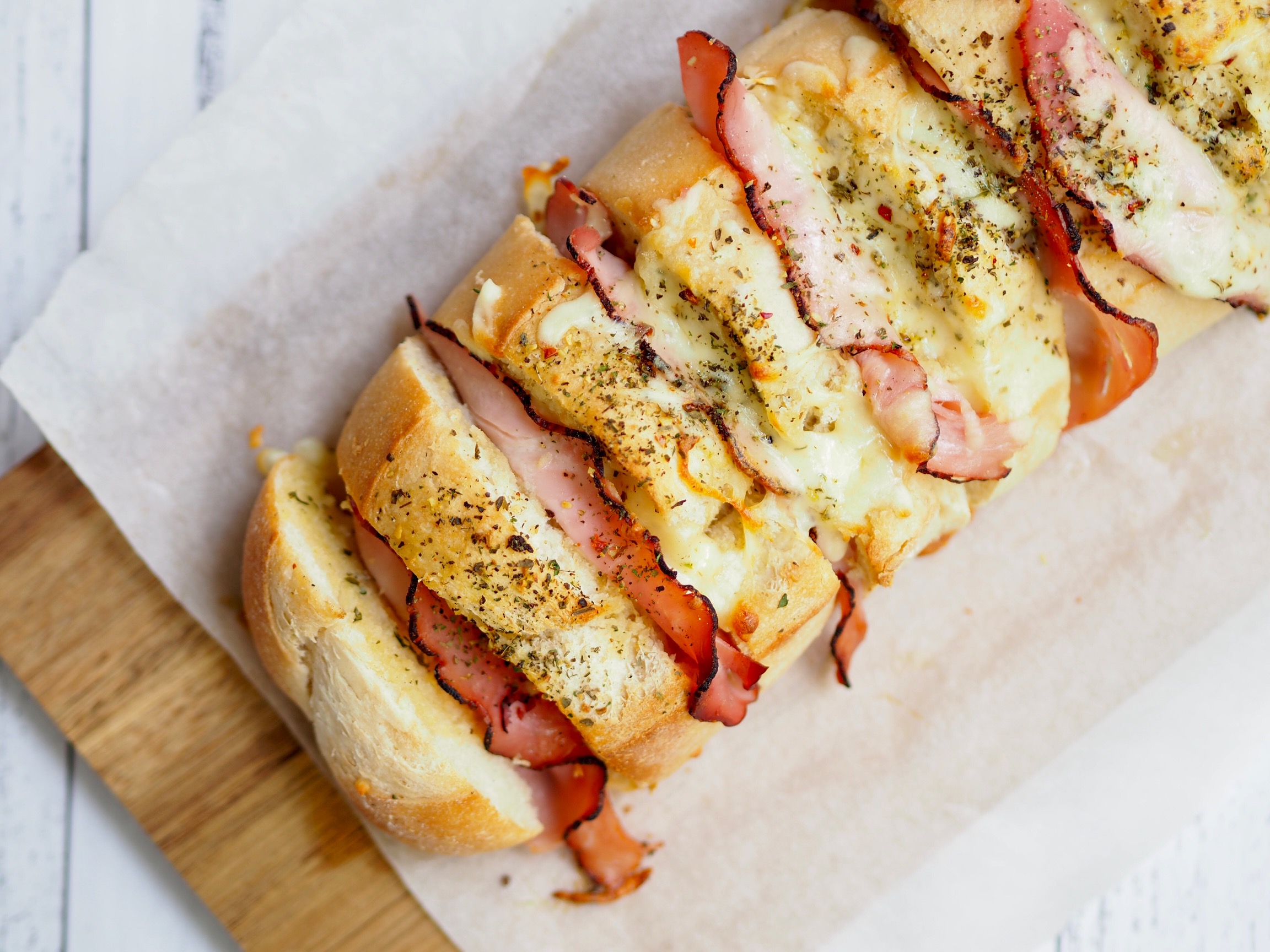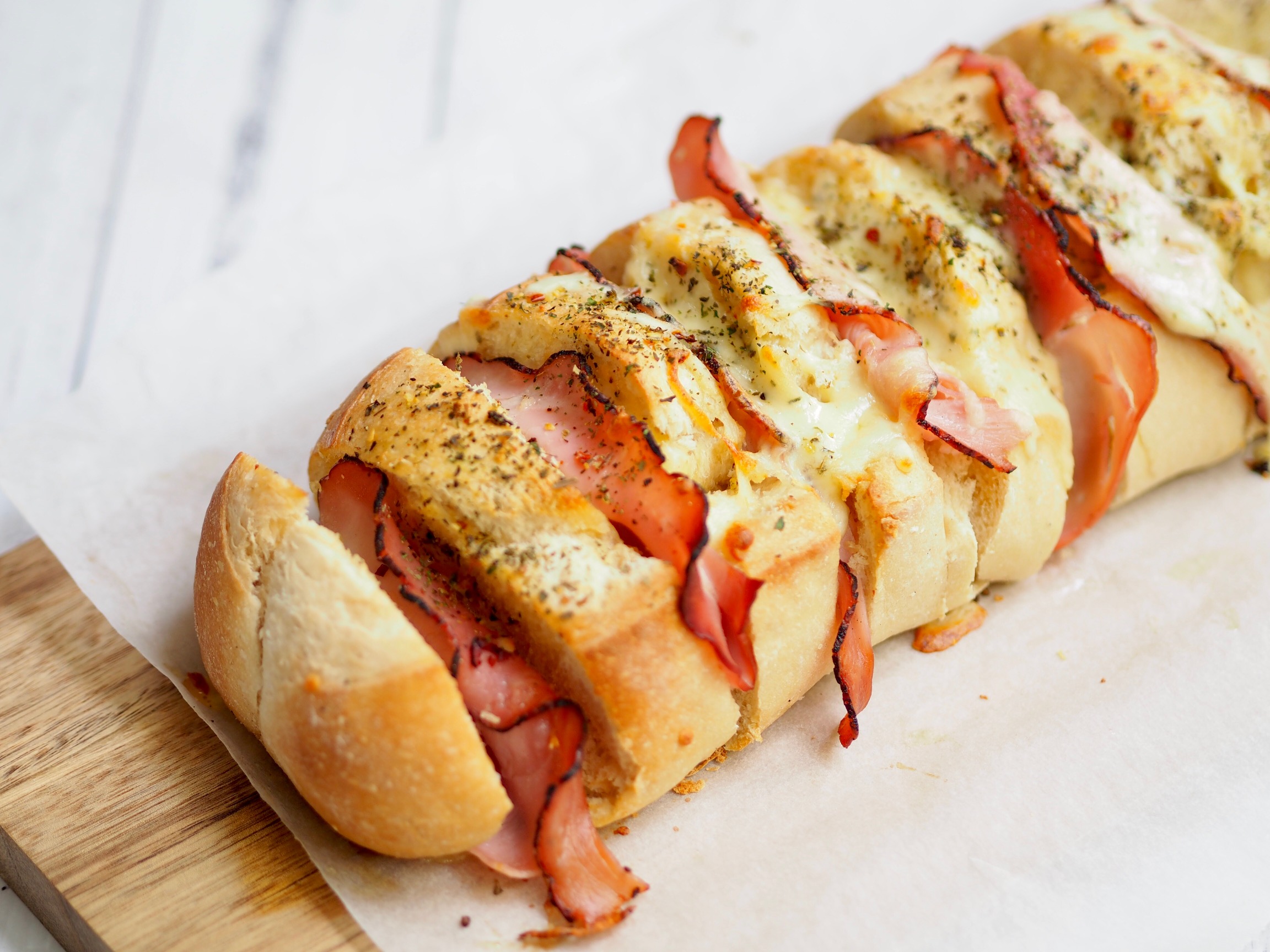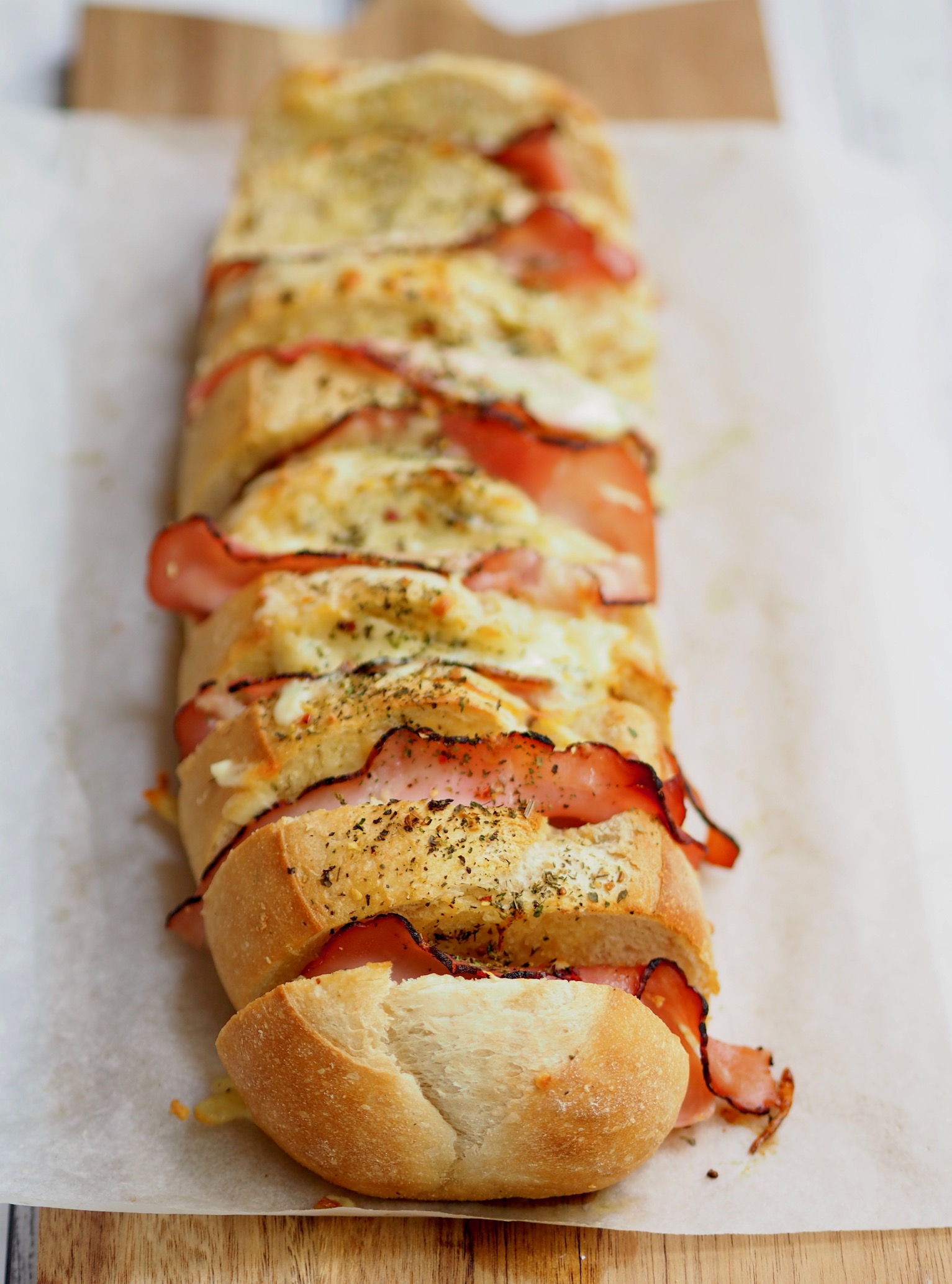 (Visited 6,899 times, 39 visits today)