Cooking for Busy Mums has been creating recipes using D'Orsogna's products since 2014.  Creating partnerships with brands means that I can bring you more recipes and ideas then I would of been able to do without them.
I create two recipes each month using the D'Orsogna range into my normal cooking.  This will show how you can easily use D'Orsogna At Home – look out for this hashtag: #dorsognaathome with the recipes and photos I share.
QUICK LOOK AT D'ORSOGNA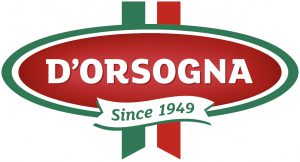 If you are not familiar with D'Orsogna, look out for the logo next time you are selecting your small goods and meats from your local Coles or Woolworths even IGA Deli, and dairy fridges.
D'Orsogna stands for quality, in terms of taste, product integrity, safe food and customer service.
While their landmark WA premises has been their 'home' since 1973, D'Orsogna started in 1949 as a small family corner butcher shop in West Perth.
The D'Orsogna family has been crafting quality hams, bacon and continental products for more than 70 years. Today D'Orsogna is a truly national supplier of quality smallgoods with Palmyra, Western Australia and Melbourn, Victoria facilities.
D'Orsogna has many recipes on their website www.dorsogna.com.au for you to try and they  regularly share tips, recipes, giveaways and more on social media:
D'Orsogna Butcher Shop
Located at the original WA factory in Palmyra, the butcher shop proposes to its clientele most of D'Orsogna's product range. Their friendly staff is also selling fresh meats (pork, beef, lamb, etc) and offers many interesting deals on fresh products which did not make the selection for the supermarkets (seconds).
Trading Hours:
Monday to Friday » 8:00am to 4:30pm
Saturday » 8:00am to 1:00pm
Contact:
(08) 6313 6961
Address:

Corner of Stock Road and Leach Hwy – Palmyra WA 6157
Entrance through the parking lot off Stock Road.
If your family loves ham, salami, chorizo and bacon; then keep an eye out each month as I share how our family has been enjoying them at home.
(Visited 1,271 times, 9 visits today)