In an attempt to balance work and coming home late after school pick ups I am vowing to cook one slow cooker meal a week.  I am hoping this will help combat the I AM STARVING comment from the boys every afternoon as we get home close to normal dinner time.
This week is the first week back to the work school routine and I kicked it off with a oyster blade steak and vegetable stew.  This is the first time I have slow cooked with oyster blade and it was a winner.  There is a lot of marbling in the oyster blade which leads to a really flavoursome meat that is juicy and succulent and just falls apart (perfect for the kiddos).
I flavoured the dish with a diluted oyster sauce mix (I thought it was kinda a great mix oyster blade steak with oyster sauce) and it worked a treat.
INGREDIENTS
800gm (4) Oyster Blade Steak, fat removed and cubed
4 Baby Potatoes, diced
2 Carrots, diced
1 Tbs Minced Garlic
1 Cup Chicken Stock
3 Tbs Oyster Sauce
Sprinkling of dried oregano
1 Tbs Plain Flour
Olive oil, for cooking
LET'S PUT IT ALL TOGETHER
1. In a frypan with a little olive oil fry off the garlic. Add the beef and then sprinkle over the flour and oregano.  Stir to coat and cook for 5 minutes or until the meat starts to brown.  Scrape into the slow cooker.  Alternatively my slow cooker has a saute function so I do it all in the slow cooker bowl.
2. Mix the stock and oyster sauce together, add the remaining ingredients, then pour the sauce over and mix to combine. Set to low and cook for 8-10 hours.  This can be done on high for 4 hours.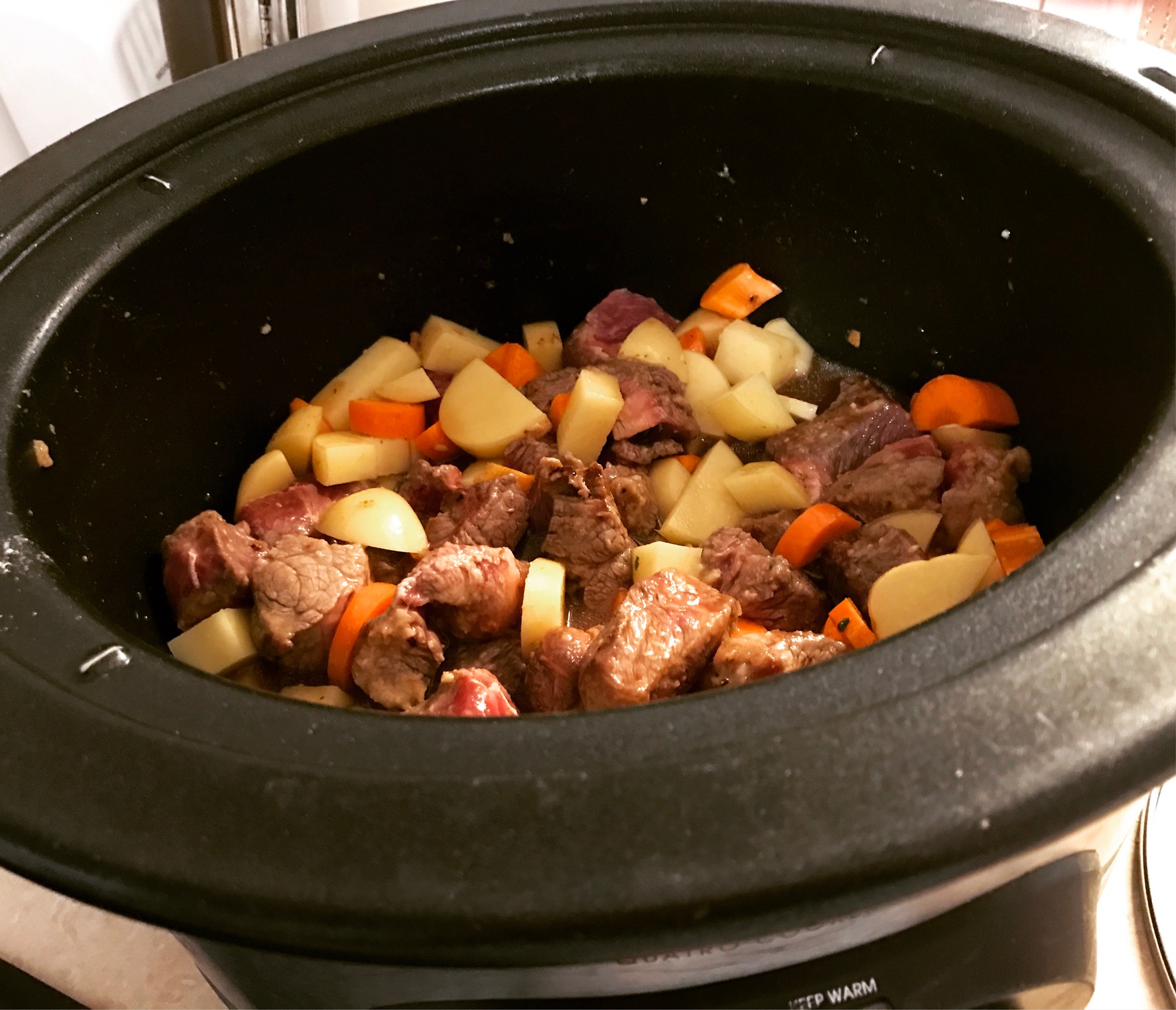 Serve with cooked pasta or rice.
Try swapping the potato for sweet potato.
Perfect for leftovers: store in an airtight container in the fridge for up to 3 days.
Freezer friendly: allow to cool before placing into a freezer safe container.  Freezer for up to 3 months.
Serves 4 – 5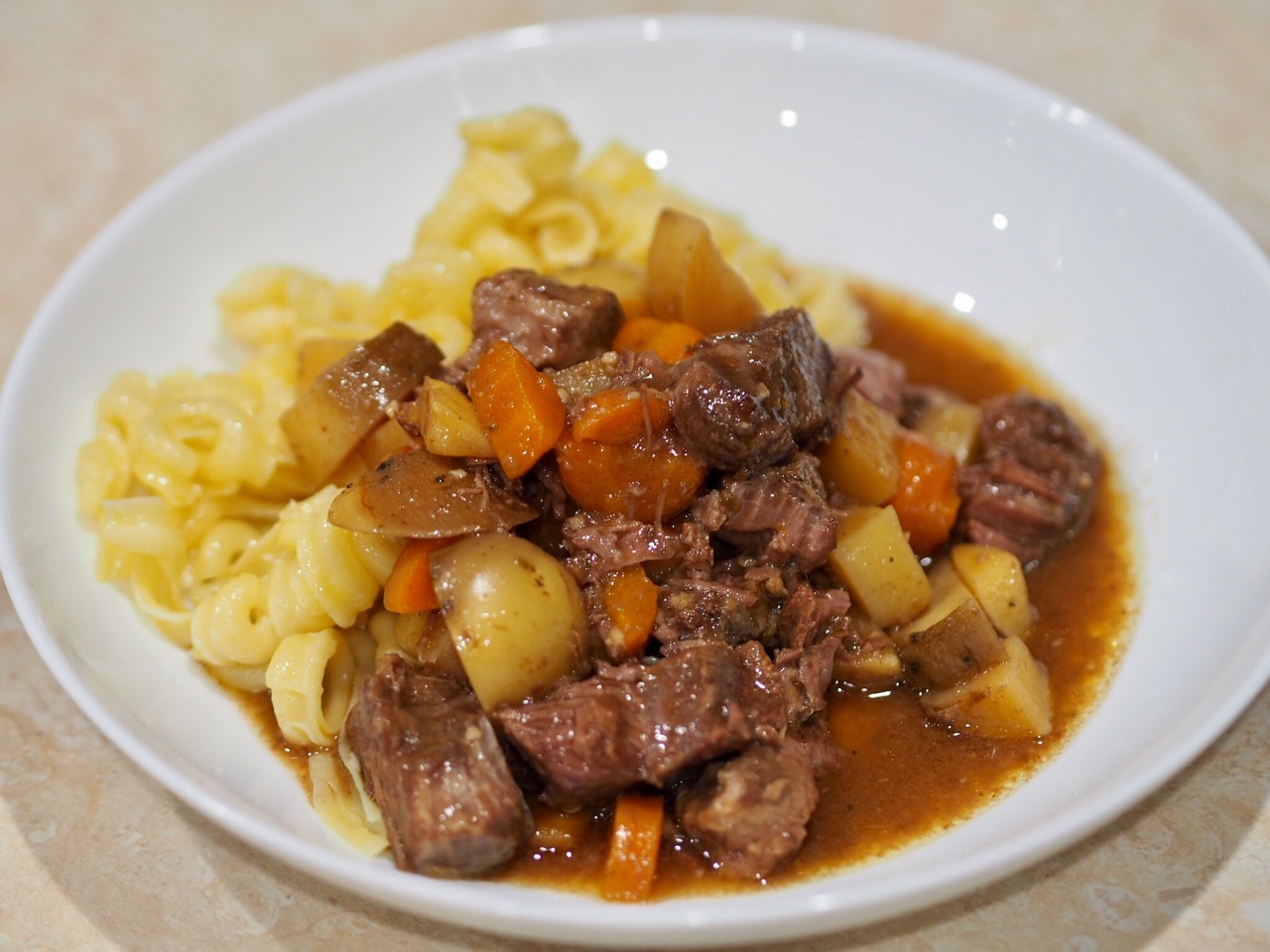 (Visited 44,632 times, 256 visits today)