This year I am trying to combat what I call "sandwich fatigue" in the boys lunchboxes.  I find that it is so easy to make a sandwich that I get stuck in the rut of making them everyday and then the boys return with them half eaten because they are "sick of eating sandwiches".
These five ingredient ham, vegetable and noodle cups make for a great non sandwich option in the lunchbox.  They are quick to make and freezer friendly too.
I am using D'Orsogna Triple Smoked Leg Ham that is packed full of flavour which means I don't have to use any other seasonings to get a great taste.  You will fin it sliced in the deli counter of your local Woolworths.
Find other great lunchbox recipes here.
INGREDIENTS
1 Packet 2 Minute Noodles, cooked as per directions on packet
100gm D'Orsogna Triple Smoked Ham, diced
1 Cup Frozen Vegetables
1 Cup Cheese, grated
4 Eggs, whisked
LET'S PUT IT ALL TOGETHER
1. In a bowl mix together all of the ingredients.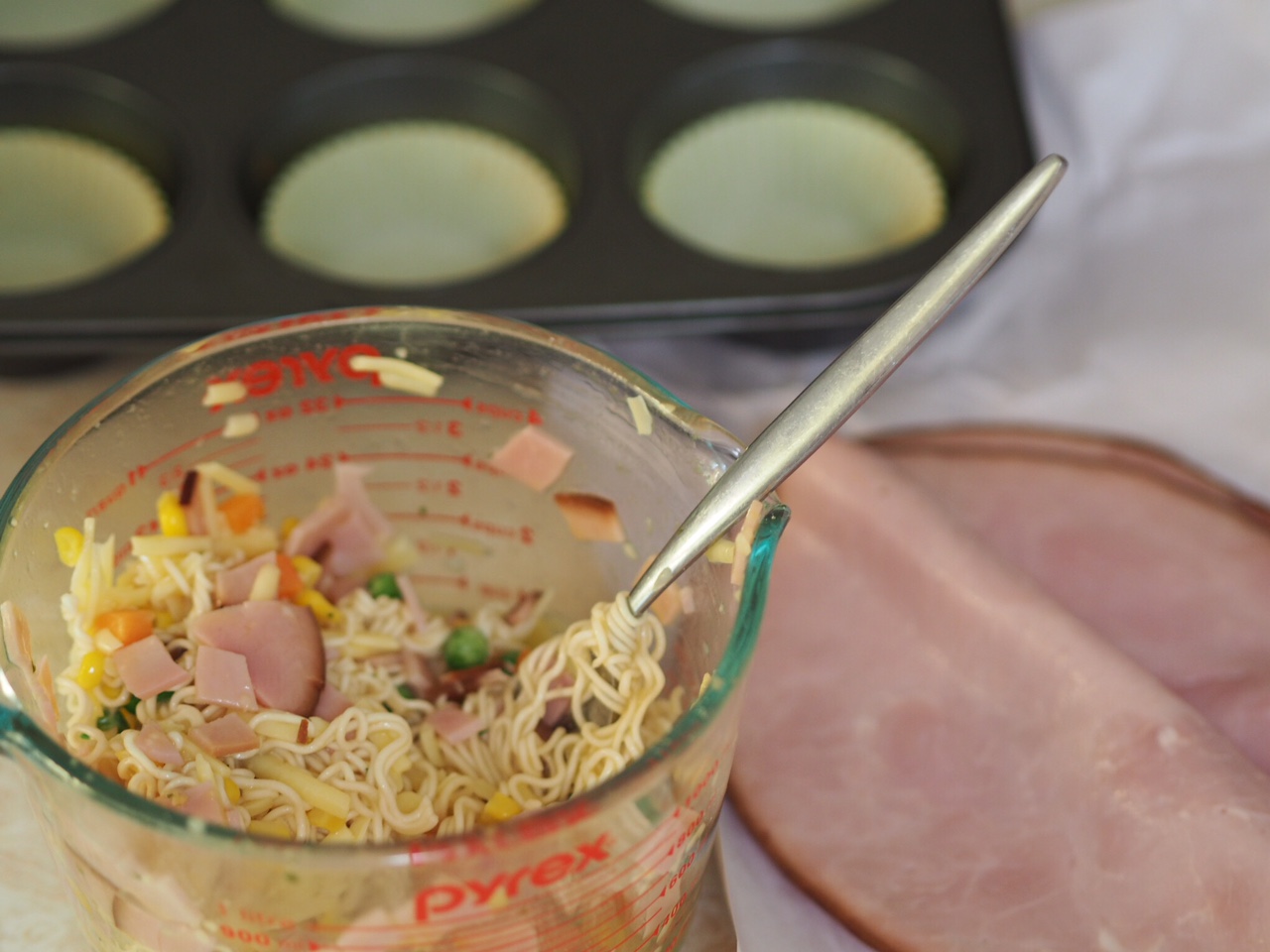 2. Spoon into a lined 6 whole muffin tray.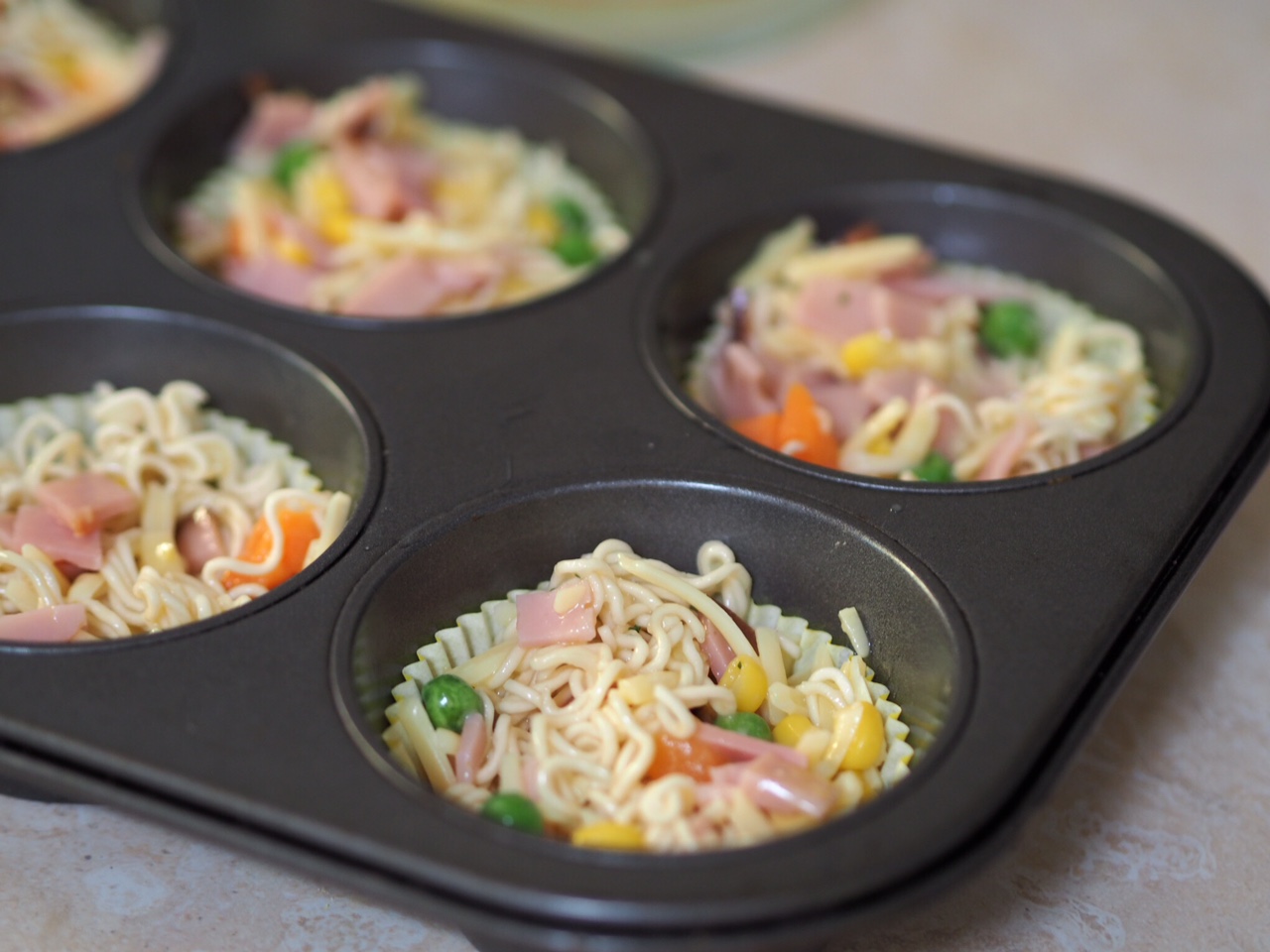 3. Place into a preheated 180 degree Celsius oven and bake for 25 minutes or until they bounce back when touched.
Allow to cool completely before storing in the fridge for up to 3 days.
Freezer friendly: wrap individually and freeze for up to one month.
Place frozen into the lunchbox and they will defrost by lunchtime.
Makes 6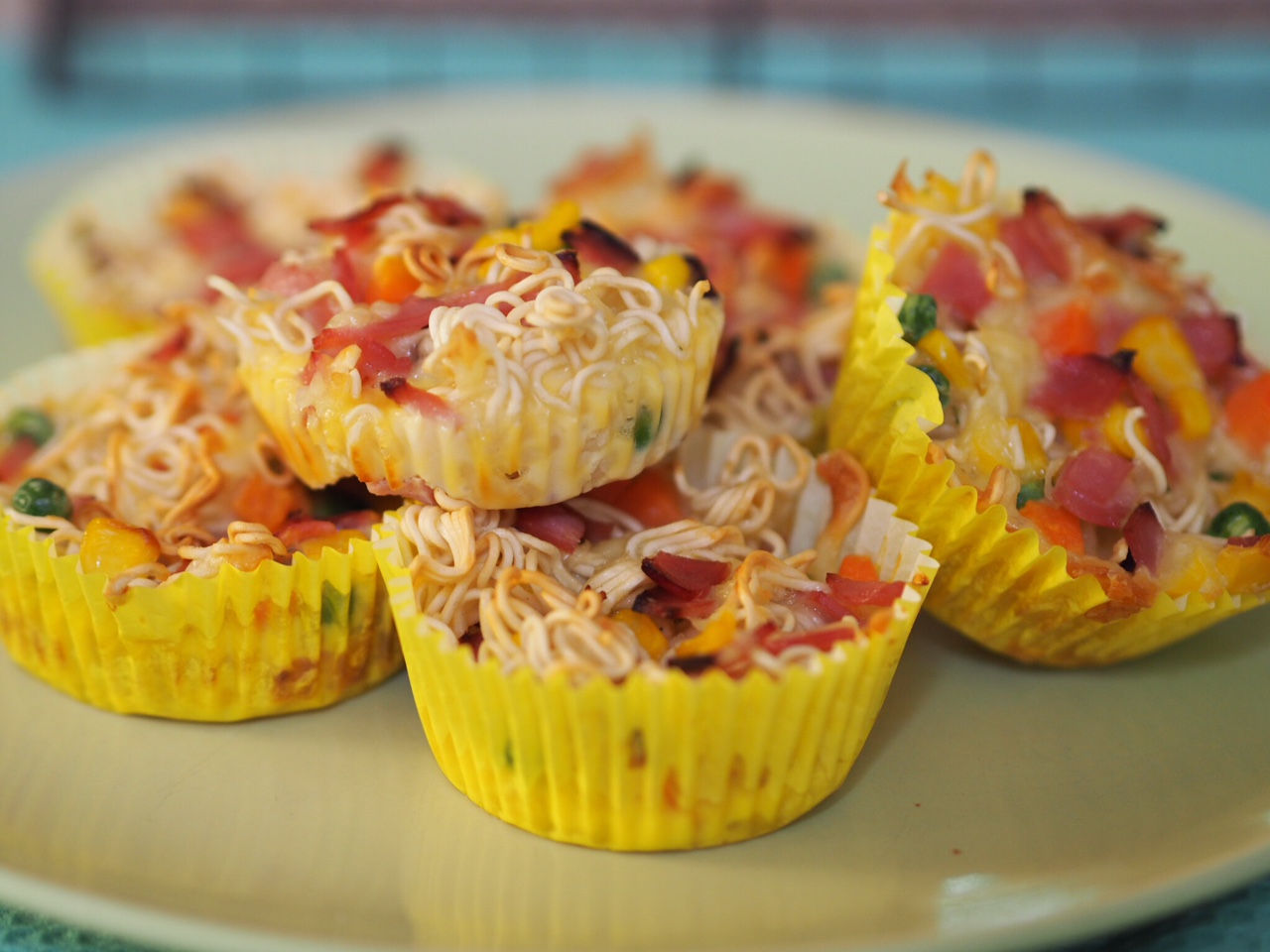 This is a sponsored post for D'Orsogna. Find more recipes like this one visit the D'Orsogna Website and D'Orsogna Facebook Page.

(Visited 12,731 times, 6 visits today)