Last week I switched up our normal mince beef tacos for slow cooker shredded beef tacos and now I don't think my family will let me go back to using mince beef.
The shredded taco beef is super easy to prepare and makes enough for two meals for a family of 4, which means you can eat tacos again later in the week or you can freeze half for another meal.
INGREDIENTS
1kg Chuck/Gravy Beef Steaks
1 Onion, diced
1 Tsp Minced Garlic
Salt and Pepper, to taste
1 Packet (30gm) Taco Seasoning Mix or you can make your own
3 Tbs Tomato Paste
1/2 Cup Beef Stock, liquid
LET'S PUT IT ALL TOGETHER
My slow cooker has a saute function, if yours doesn't do this step in a fry pan on the stove.  Place the beef steaks into the slow cooker/fry pan to brown on both sides.  While the beef is browning, add the onion, minced garlic and season with salt and pepper.  Once lightly browned turn to slow cooker mode/remove from the fry pan and place into the slow cooker.
Add the remaining ingredients and mix to combine.  Set to slow cook fro 8-10 hours. The beef is ready when it can be easily shredded with 2 forks.
Once ready, shred the beef with two forks while still in the slow cooker bowl.
Serve with soft and hard tacos, lettuce, tomato, cheese , sour cream and salsa – all your favourite toppings.
Store leftover shredded beef in an air-tight container in the fridge for up to 3 days.
Freezer Friendly – once cooled place into a zip lock bag and freeze for up to 3 months.  Defrost in the fridge overnight before using.  Reheat in the microwave or in a pot on the stove.
Serves 4-8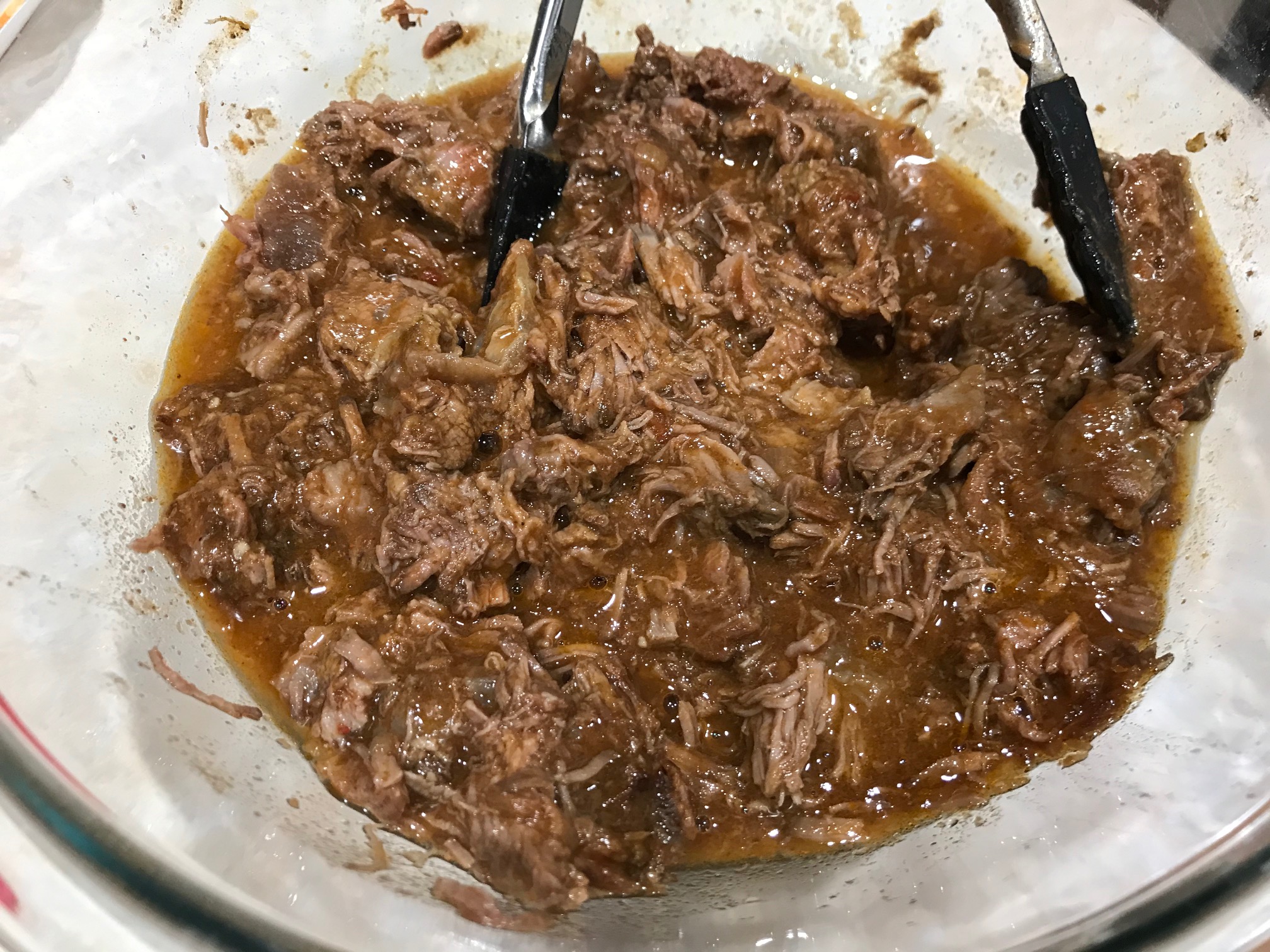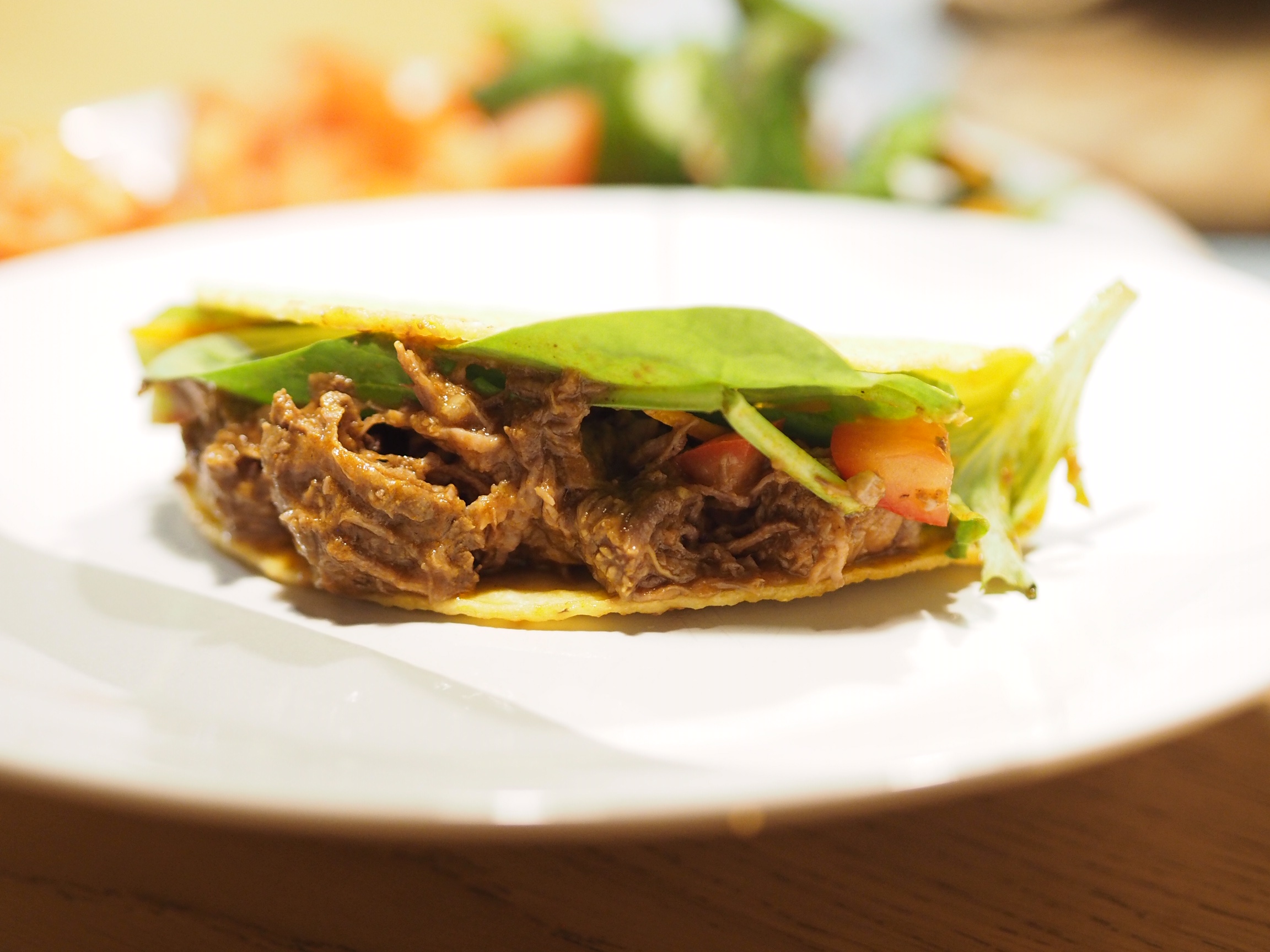 (Visited 2,458 times, 20 visits today)