During Winter I really embraced my slow cooker, more so than any other Winter.  The only reasons I can think why I did is that I am more busy (if that's possible) than last year and I love walking in the door after a long day at work to dinner being 95% complete.  Also, the cheaper cuts of meat benefit from the slow cooking and so does my weekly shopping budget.
I tried a different cut of meat a Beef Eye Round Roast. The packet said you could cook it normally (not slow cooking) and have it done in about 1 hour but I decided it would work well in the slow cooker (and it did).  I also tried something different by not going with the normal gravy or tomato based dish but trying a balsamic flavoured base which I later reduced to make the glaze.
It came out melt in your mouth tender and the glaze was lovely and sweet and infused the meat and vegetables.
INGREDIENTS
1kg Beef Eye Round Roast (I found it at Coles in the meat section), left whole
1 Onion, sliced
4 Potatoes, quartered
2 Carrots, cut chunky
1 Cup Beef Stock
1/2 Cup Brown Sugar
1/4 Cup Balsamic Vinegar
1 Tbs Soy Sauce
1 Tbs Minced Garlic
1 Cup Peas
Optional – couscous
LETS PUT IT ALL TOGETHER
1. Heat a fry pan on the stove or if your slow cooker sautes, set it to that function. Once hot add your onion and meat and brown the meat on all sides. While it is browning prepare your sauce and chop your vegetables.
2. In a bowl combine the stock, brown sugar, balsamic vinegar, soy sauce and garlic. Mix well to combine.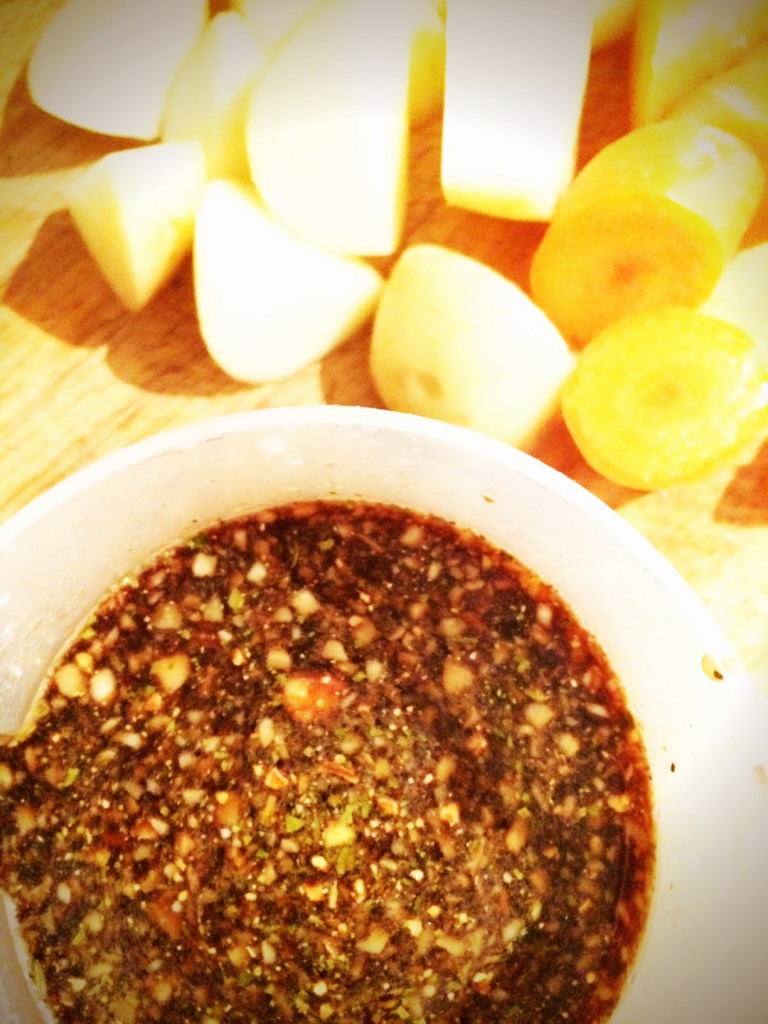 3. Once the meat is brown place it in the slow cooker or if in the slow cooker already set to slow cook function.
4. Add the vegetables and then pour over the balsamic glaze and make sure the meat gets a good coating.  Set to cook on low for 8 hours.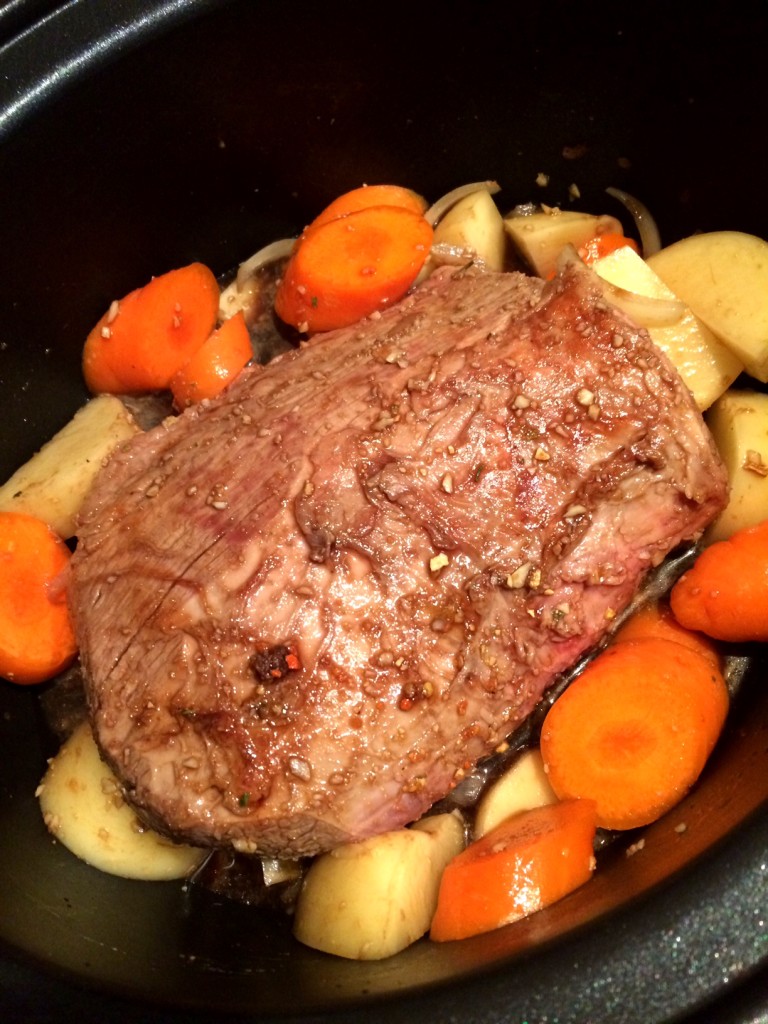 5. Once the 8 hours is up remove the liquid and place into  small saucepan. Put it over a medium heat and allow to simmer away until it reduces and thickens.
Optional: leave half the liquid in the slow cooker (remove the other half and do as per step 5) then add 1 cup couscous while the slow cooker is on. It will soak up the remaining liquid.
Slice the meat and serve with the vegetables/couscous and topped with the reduced balsamic glaze.
Serves 4 – 6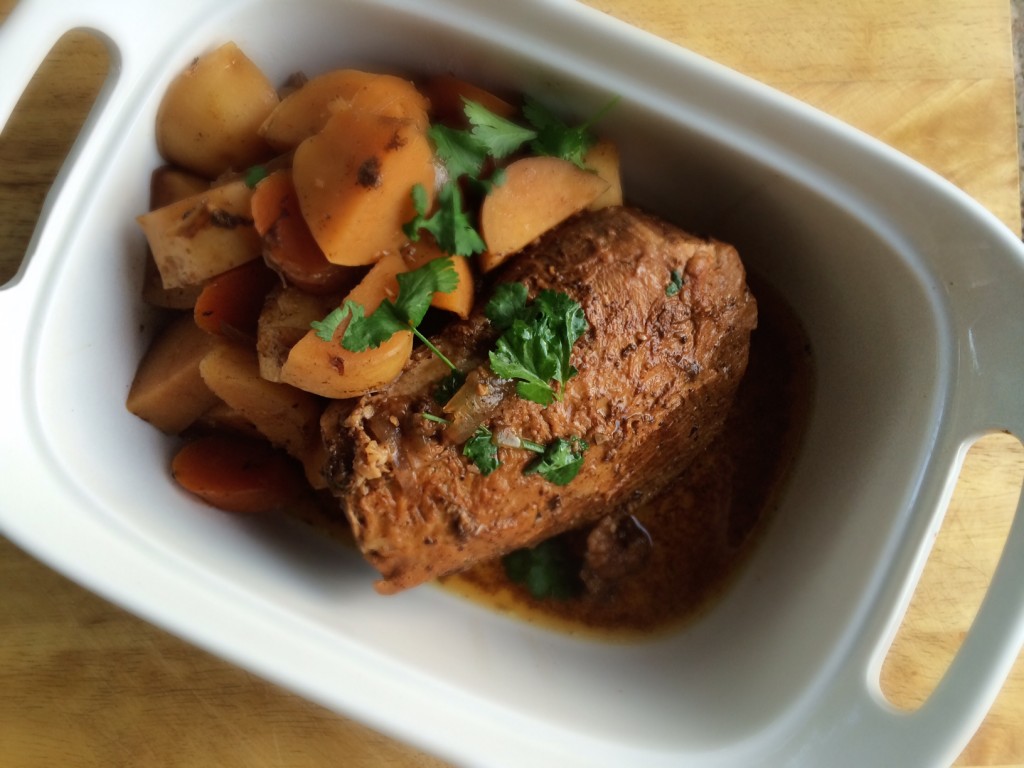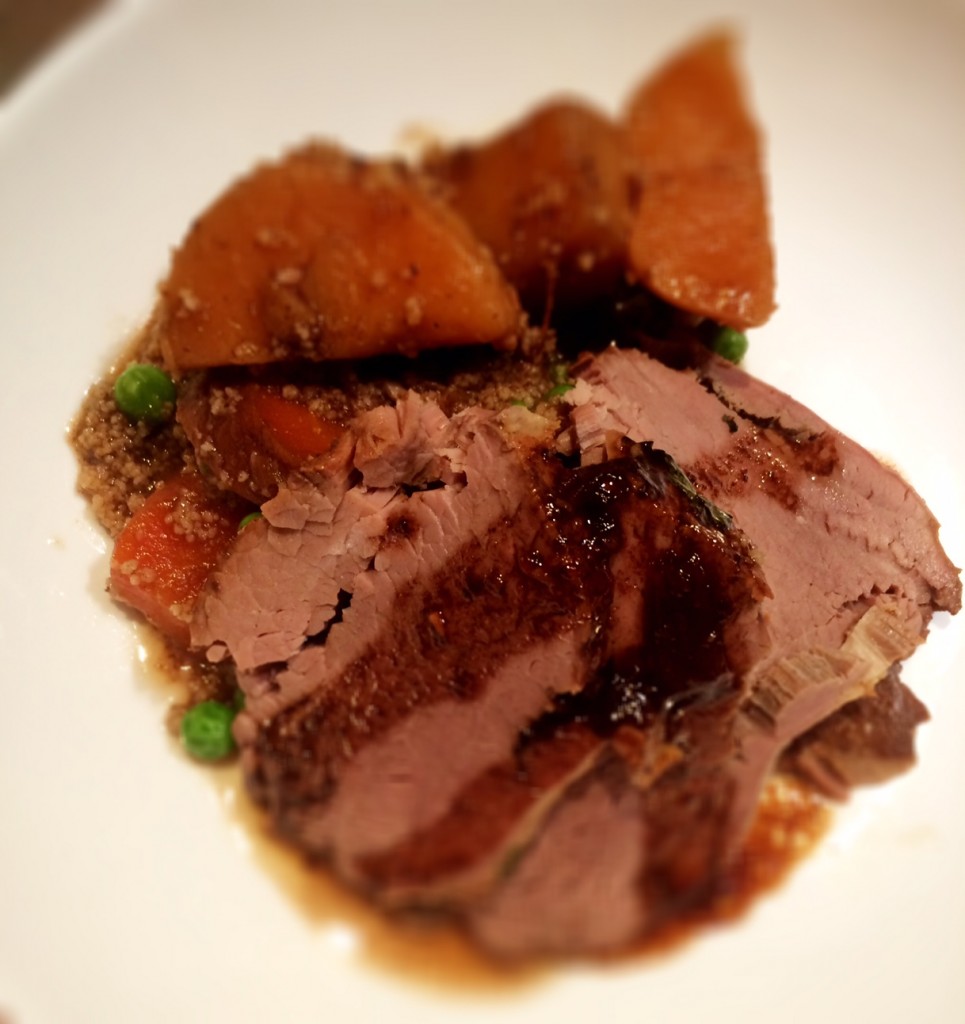 (Visited 7,384 times, 20 visits today)