We are at Week 9 of 10 for lunch recipes created using the D'Orsogna Deli Fresh range and it is time for me to get creative. I have a colourful pasta salad for you that is easy to make and well balanced in flavour and texture. Perfect served warm or cold you will be putting this one on to your list of easy lunches whether it be for home, school or work.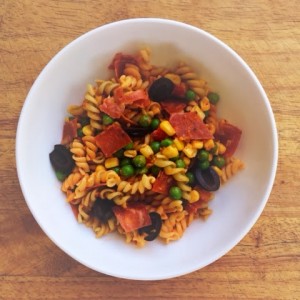 I have used the D'Orsogna Spicy Chorizo Salami, and yes it is a little spicy but when enjoyed in this salad the sweetness from the peas, corn and capsicum cuts through the spiciness making it suitable for the whole family. I have used Vetta Veg Twists pasta in this salad as they cook in 7 minutes, are Low GI (for slow release energy) and are colourful from the natural tomato and spinach.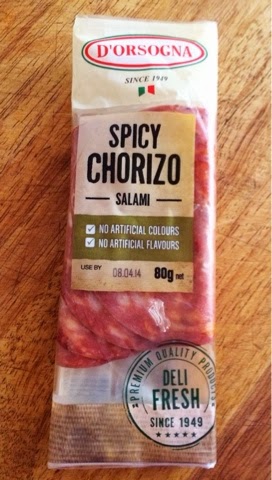 INGREDIENTS
80gm D'Orsogna Deli Fresh Spicy Chorizo
1/2 Packet Vetta Veg Twists (uncooked amount)
1 1/2 Cups Frozen Corn, Peas and Capsicum
5 Tablespoons Roasted Capsicum with Parmesan Tepenade
1/2 Cup Black Olives, sliced in half (optional)
LET'S PUT IT ALTOGETHER
1. In a large saucepan bring water to the boil, add the pasta and cook for 6 minutes.
2. Add the frozen vegetables and cook for the remaining 1 minute ensuring the pasta is cooked.
3. Drain from the water and place back in the saucepan.
4. Dice the D'Orsogna Deli Fresh Spicy Chorizo and add to the sauce followed by the tepenade.
5. Mix gently ensuring all the pasta is coated in the tepenade.
6. Serve into bowls and top with some sliced black olives.
Serves 4
Enjoy this as a side dish or a main meal.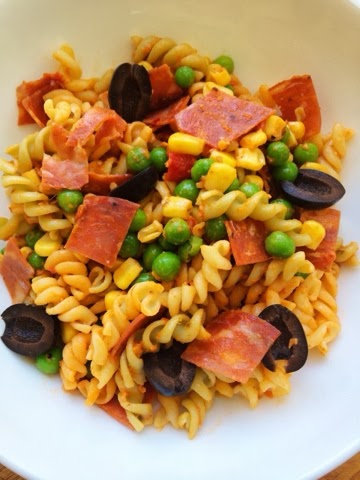 Tips for packing for the lunchbox: Send this one to school simply by placing in an airtight container and popping into a lunch cooler with an ice pack.
If you would like to make this pasta salad at home, I have a $30 gift card for Woolworths to giveaway thanks to D'Orsogna Deli Fresh so you can make them at home and also pick up some other D'Orsogna Deli Fresh meats from their range.
GIVEAWAY: I have a $30 Woolworths gift card to giveaway to one lucky reader. All you have to do is use the rafflecopter widget below to enter. OPEN TO AUSTRALIAN RESIDENTS ONLY.
Disclaimer: This is a sponsored post, I was provided payment as well as the ingredients to make the recipe. All opinions expressed are my own.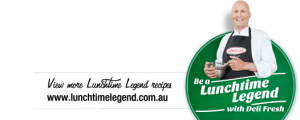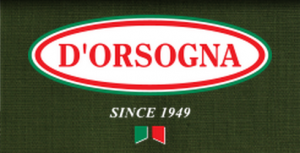 (Visited 600 times, 2 visits today)