Fried Rice in a flash is what you could call this. It is so quick and easy and also well balanced with protein, carbs and vegetables. D'Orsogna's 2 Minute Fried Rice by Matt Golinski is so easy to make you will find yourself making all types of excuses to have fried rice every week.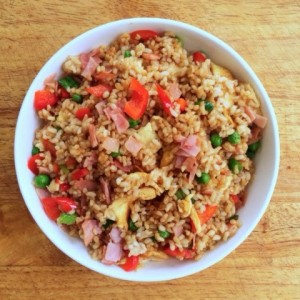 The help of packet (pre cooked) rice makes this recipe so quick and easy. Of course you could cook your rice from fresh, you can even freeze cooked rice in zip lock bags for up to 3 months to make it just as quick using fresh cooked rice. I have used the pre-cooked brown rice instead of the white rice as suggested to boost the fibre content of this meal as well.
INGREDIENTS
100g D'Orsogna Premium Leg Ham, diced

2 x 250g packet of 90 sec White Rice

2 Eggs, whisked together

1 Spring Onion, finely chopped

½ cup diced Red Capsicum

½ cup Green Peas

60ml Light Soy Sauce

30ml Peanut or Olive Oil
Microwave the rice on high for 90 seconds to reheat.

Heat and lightly oil a wok.

Pour in the eggs and swirl to coat in a thin even layer.

Allow the egg to just set and then tip out onto a chopping board.

When cooled a little, cut into ½ cm strips.

Return the wok to the heat, turn up to high, and add the spring onion, capsicum, peas and ham.

Stir fry quickly for 1 minute, then add the rice and strips of omelette.

Stir until heated through, season with soy sauce and serve immediately.
Click here to view the recipe on the Lunchtime Legend website
Take a look at the video showing you exactly what to do.
I cooked this for my Mum when she was over on the weekend and she absolutely enjoyed it. She couldn't believe how quick it was to make and was impressed with the D'Orsogna Premium Leg Ham Flavour.
How to pack for the lunchbox: You can this hot or cold. I recommend using the Cheeki Food Jars as they keep food either hot or cold for several hours. Find out more here. Otherwise send cold in a sealed container with a freezer pack in the lunch cooler.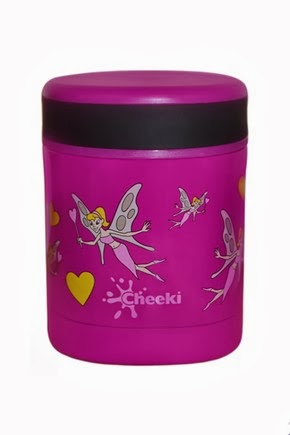 If you would like to make this quick, easy and delicious fried rice at home, I have a $30 gift card for Woolworths to giveaway thanks to D'Orsogna Deli Fresh so you can make them at home and also pick up some other D'Orsogna Deli Fresh meats from their range.
GIVEAWAY: I have a $30 Woolworths gift card to giveaway to one lucky reader. All you have to do is use the rafflecopter widget below to enter. OPEN TO AUSTRALIAN RESIDENTS ONLY.
Disclaimer: This is a sponsored post, I was provided payment as well as the ingredients to make the recipe. All opinions expressed are my own.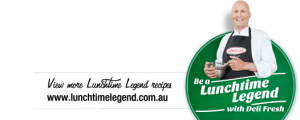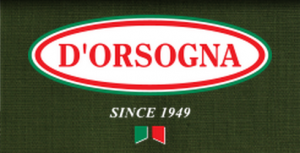 (Visited 1,221 times, 8 visits today)