Savoury slices are so versatile.  You can eat them for breakfast, lunch, dinner and in between.  They are also super easy to make and practically fool proof to make.  A twist on the classic zucchini slice I am using leeks as the core vegetable.  Leeks are in season at the moment making them cheap and tasty so it's a perfect time to make this slice.
I have teamed the leek up with my favourite D'Orosogna 100% natural ham, premium unsmoked that has no artificial preservatives, no added nitrates, no artificial flavours or colours, is 97% fat free and gluten free.  You will find in the fridge section of your local Woolworths.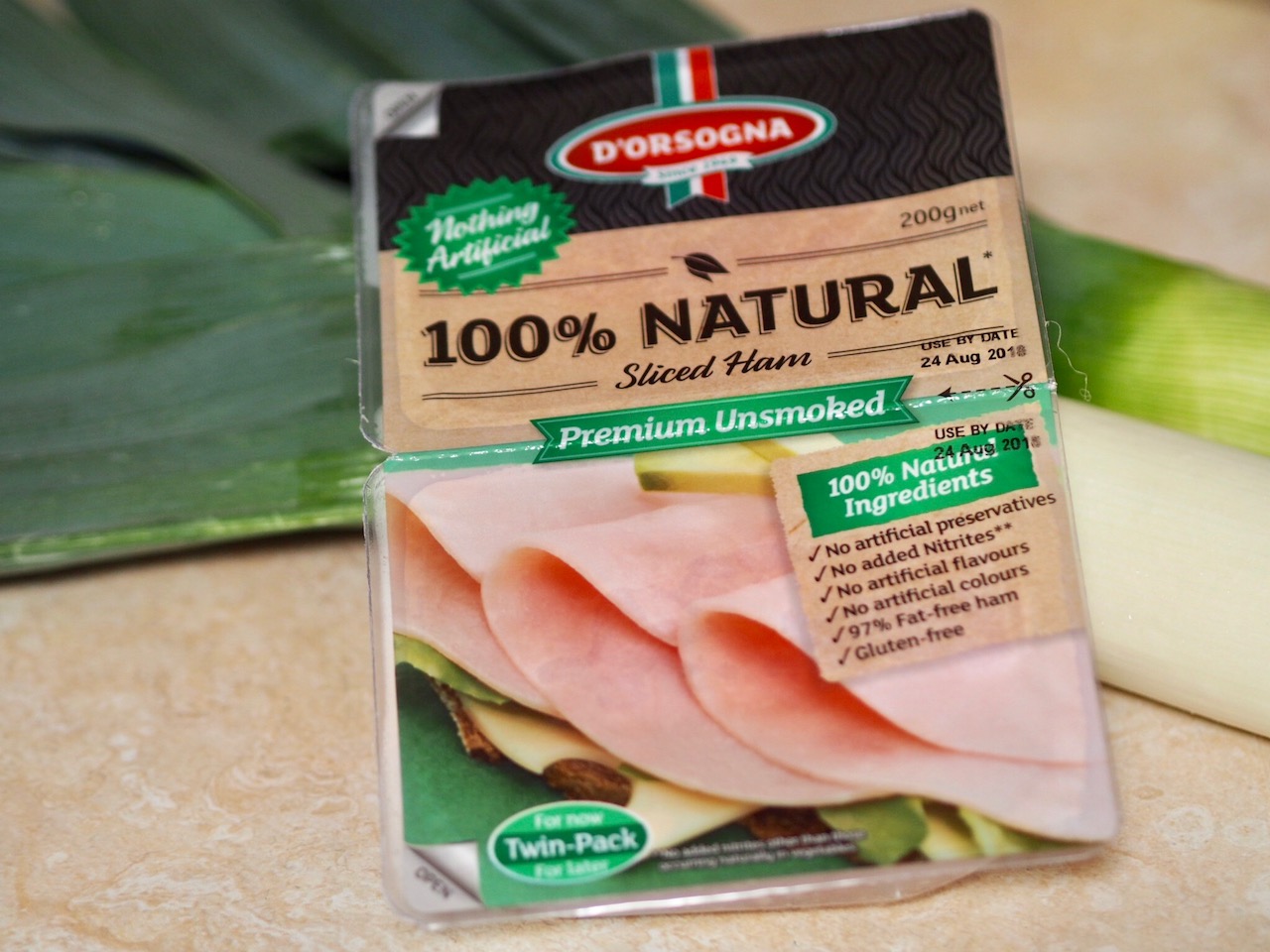 Once baked the leek adds a lovely sweet onion flavour and the ham steps up to complete the flavour base.  The added ham on top crisps up beautifully making it in my opinion the best part of the slice.
INGREDIENTS
400gm D'Orsogna 100% Natural Unsmoked Shaved Ham, ripped into pieces
2 Large Leeks, white part only slice
1 Tbs Butter
1 Cup Mozarella Cheese, grated (or Tasty Cheese)
1/2 Cup Gluten Free Self Raising Flour
5 Extra Large Eggs
LET'S PUT IT ALL TOGETHER
Place the butter into a large non-stick fry pan over a high heat.  Once melted add the slice leeks.  Cook stirring regularly until they start to lightly brown and soften.  This will take about 5 minutes.  Remove from the heat and place into a large mixing bowl.
Add the 200gm of the ham to the leeks, followed by the cheese and flour.  Mix to combine.
Add the eggs and stir well to combine.
Pour into a lined baking dish.  I used a 30cm x 20cm dish.  Add the remaining ham to the top of the batter, pushing in a little.
Place into a pre-heated 170 degree Celsius oven and bake for 45 minutes or until it bounces back when touched.
Allow to cool in the dish before placing onto a cutting board to slice.
Tip: remove the slice by lifting the baking paper out with the slice.
Makes 16 slice
Store in the fridge in an air-tight container for up to 3 days.
Freezer friendly. Once cooled place into ziplock bags or a freezer safe container and freeze for up to 3 months.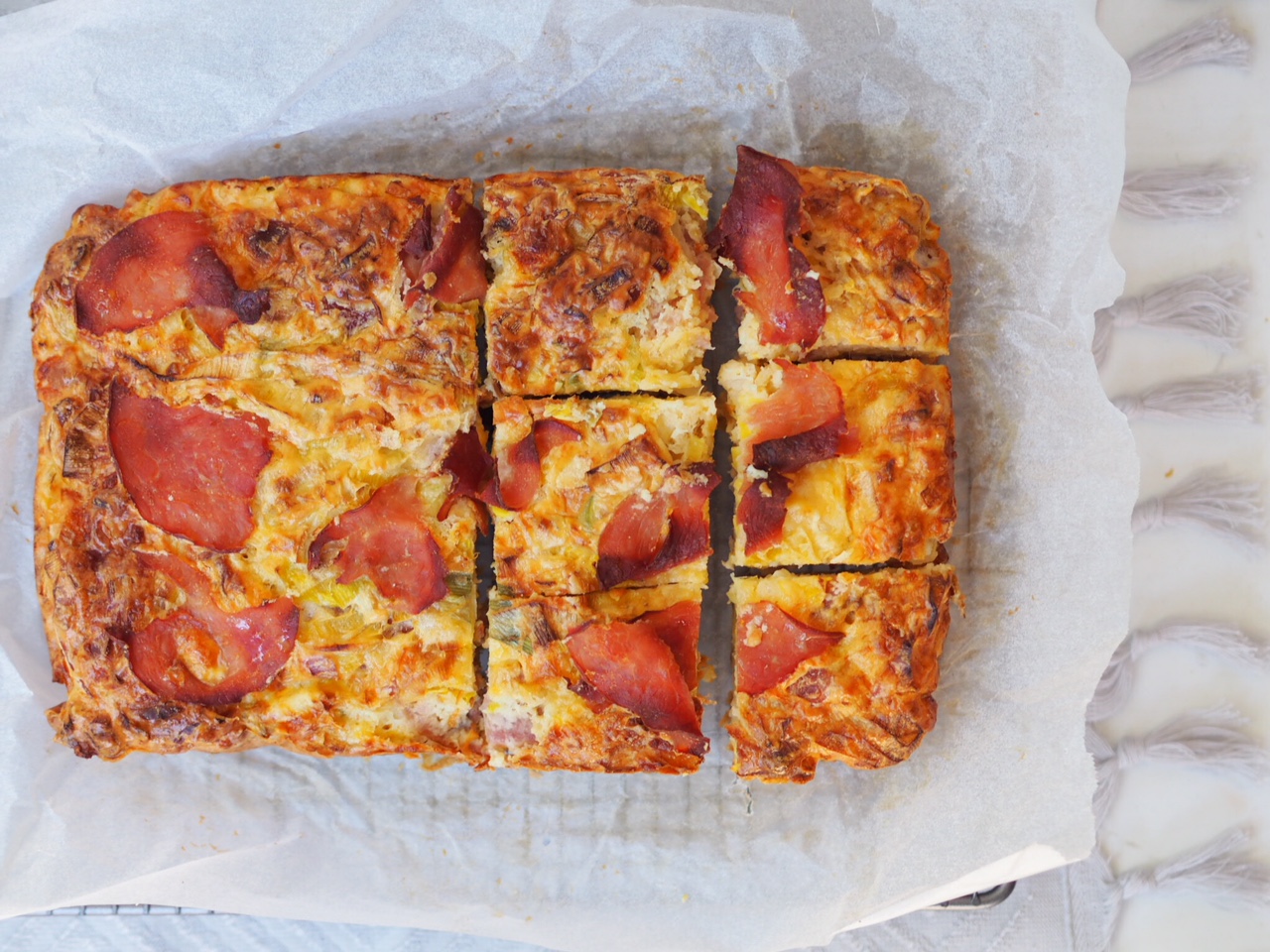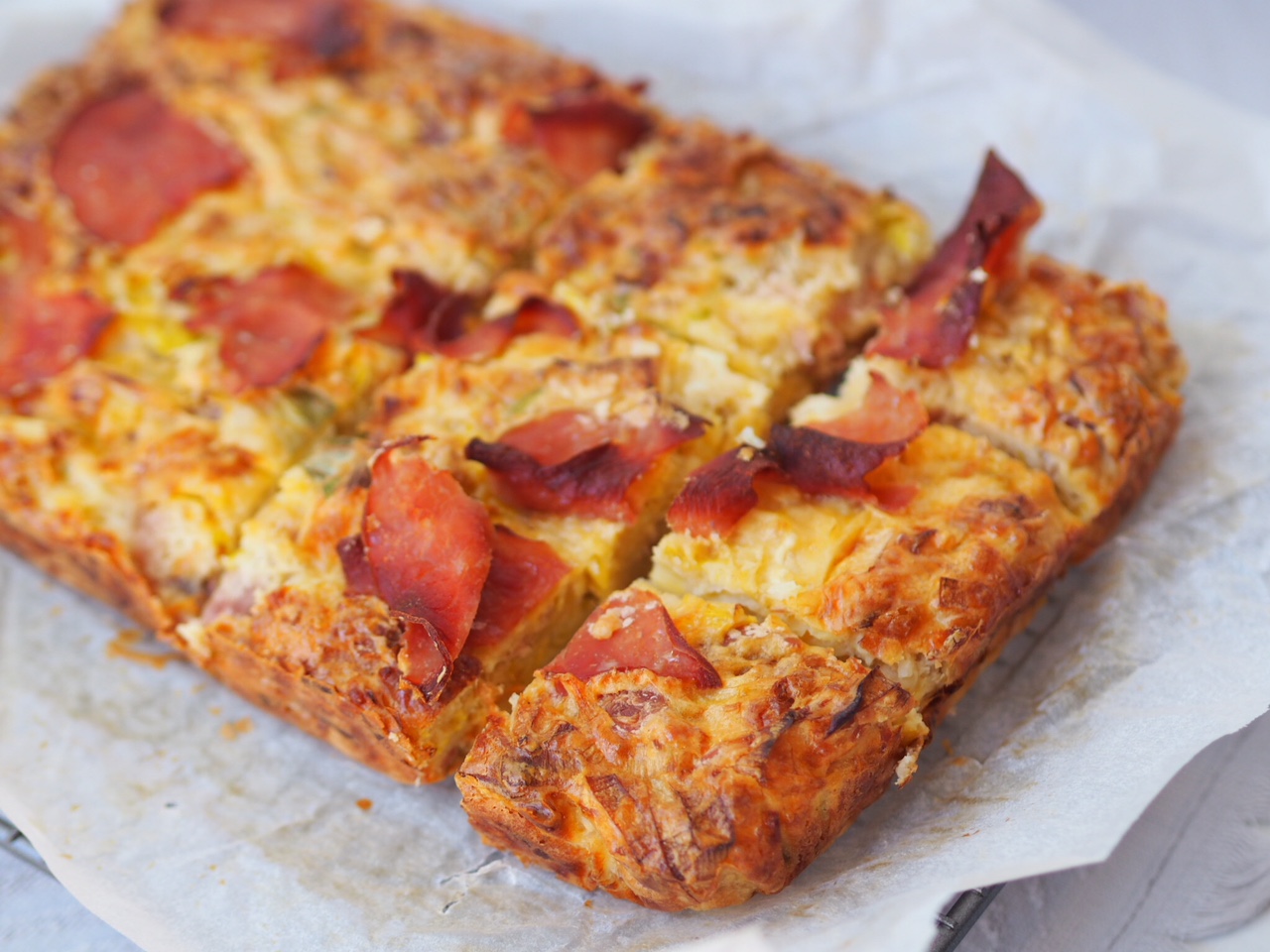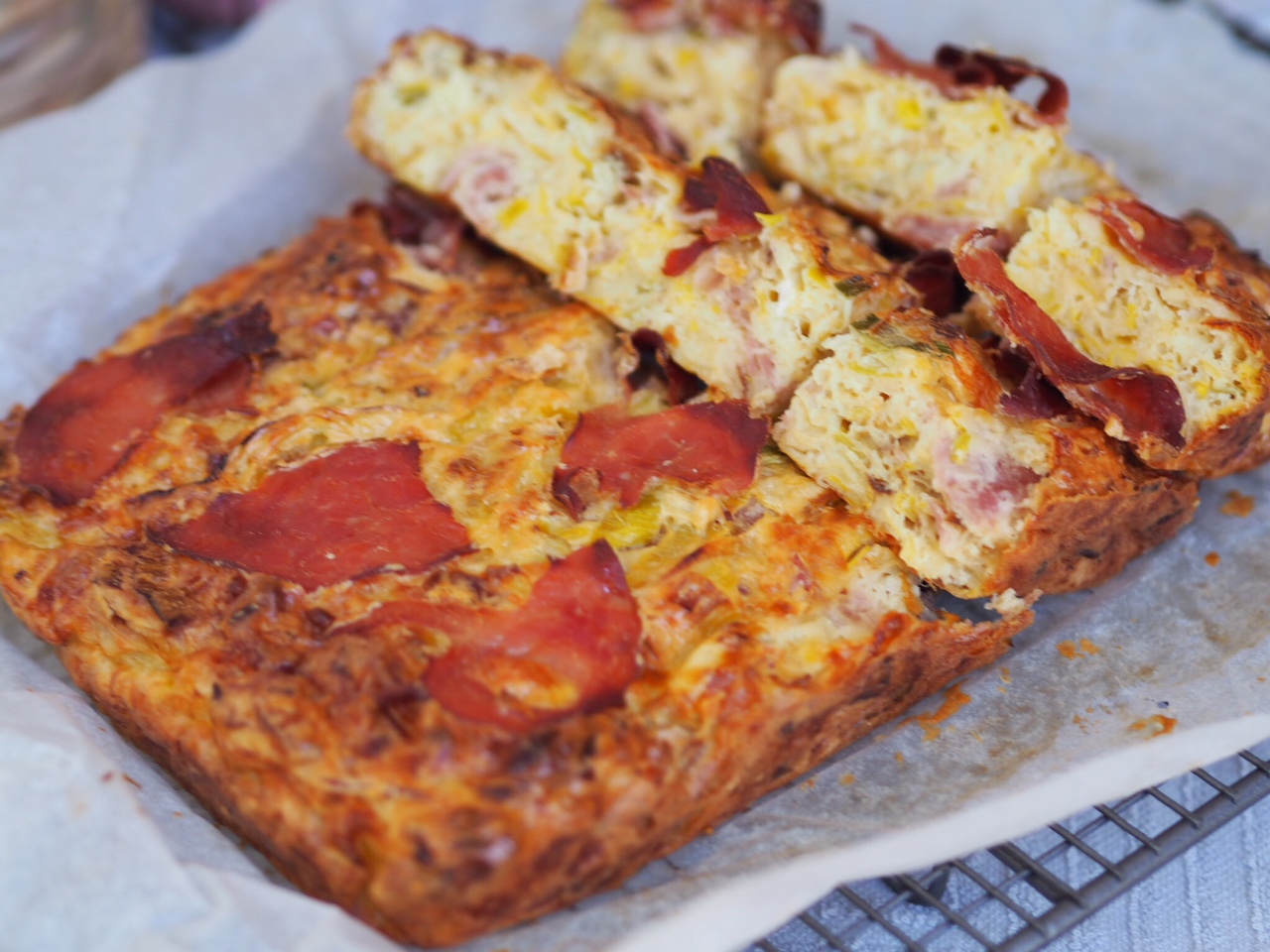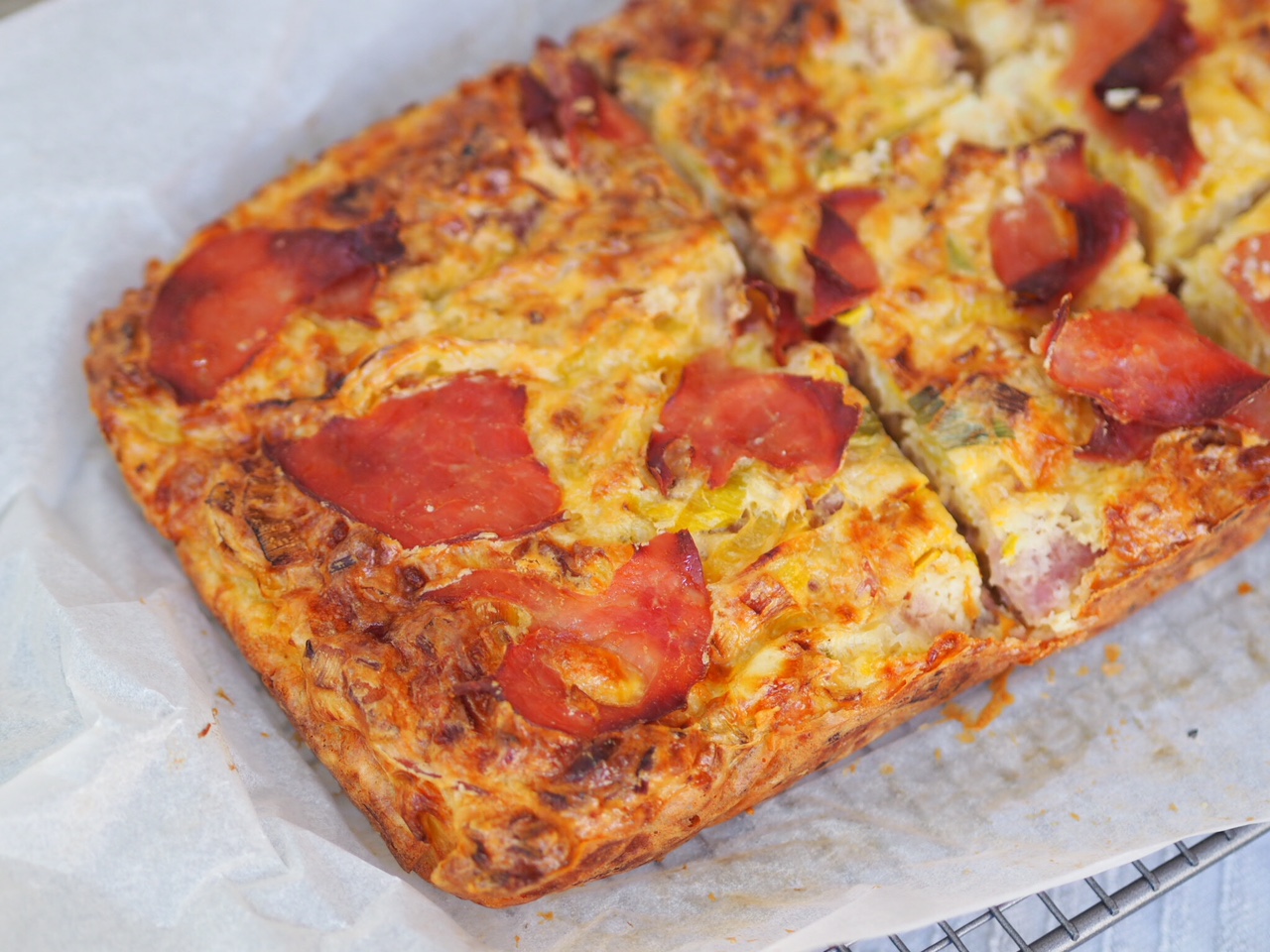 This is a sponsored post for D'Orsogna. Find more recipes like this one visit the D'Orsogna Website , D'Orsogna Facebook Page   and D'Orsogna Instagram Page.

(Visited 1,707 times, 11 visits today)