Under $10 to serve six and packed full of vegetables and flavour from the salami this meal needs to be added to your families list of favourite dinners.
I have been able to get onion, capsicum, zucchini, sweet potato and tomato into this pasta dish and the kids didn't blink an eyelid when eating it.  The trick was to process the vegetables prior to cooking and then to cook them down so they were soft and the sweet potato helped to make the sauce thick and smooth.  D'Orsogna Hungarian Salami (found at Woolworths for $6 – you only need half the packet for this meal) added so much flavour to meal and was a budget friendly meat option to add to the vegetables and pasta (and my boys never say no to salami so I knew it would be a winner).
The sauce will stick to the fusilli pasta as it is a nice tight spiral, making it perfect for this kind of sauce.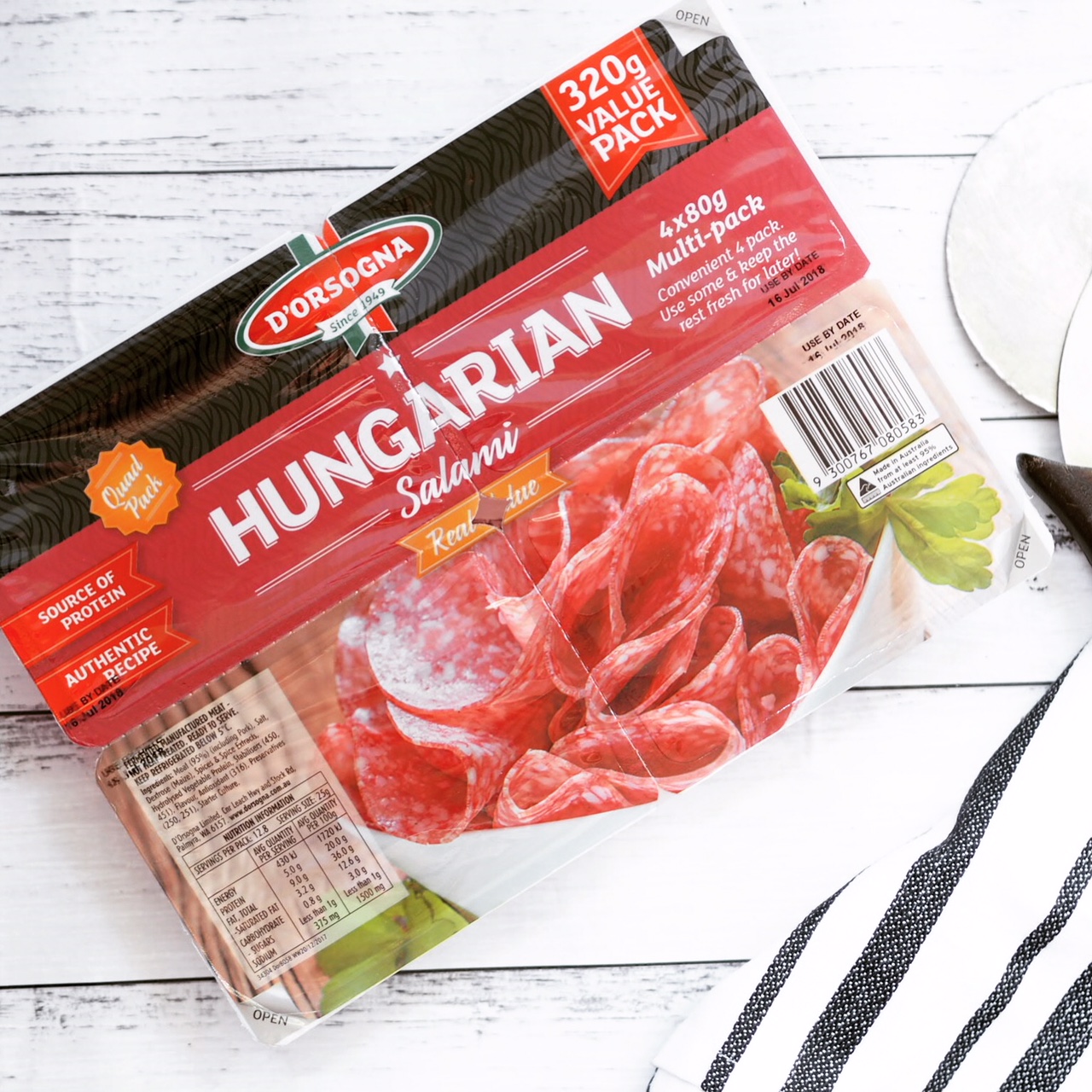 INGREDIENTS
160gm D'Orsogna Hungarian Salami (2 quarters), sliced
1 Onion, peeled and sliced
1 Large Zucchini, sliced
1 Small Red Capsicum. sliced
1 Cup Diced Sweet Potato, peeled and sliced
1 Tbs Vegeta Vegetable Stock Powder
400gm Canned Diced Tomatoes
200ml Water
400gm Fusilli Pasta (uncooked weight)
1/2 Cup Light Sour Cream
1 Tbs Olive Oil, for cooking
LET'S PUT IT ALL TOGETHER
Place the onion, zucchini, capsicum and sweet potato into a food processor.  Process until all the vegetables are broken down.
On a high stove place a large pot with the oil, bring to heat.  Add the vegetables.  Cook stirring regularly for 10 minutes. Add the stock powder and mix through.  While the vegetables are cooking bring a large pot of water to the boil and cook the pasta.  One the pasta is cooked, drain the water and set aside.
Add the tomatoes and water and stir through.  Reduce to a medium heat and cook with a lid on for a further 10 minutes.
Add the sliced salami and stir through.  Allow to simmer for 5 minutes so that the flavour of the salami is released through the sauce.
Stir in the sour cream and then add the pasta to the sauce and mix through.
Serve
Serves 6
Store leftovers in an airtight container in the fridge for up to 3 days.
Freezer friendly: place into a freezer safe container and freeze for up to 3 months.  Defrost before reheating in the microwave.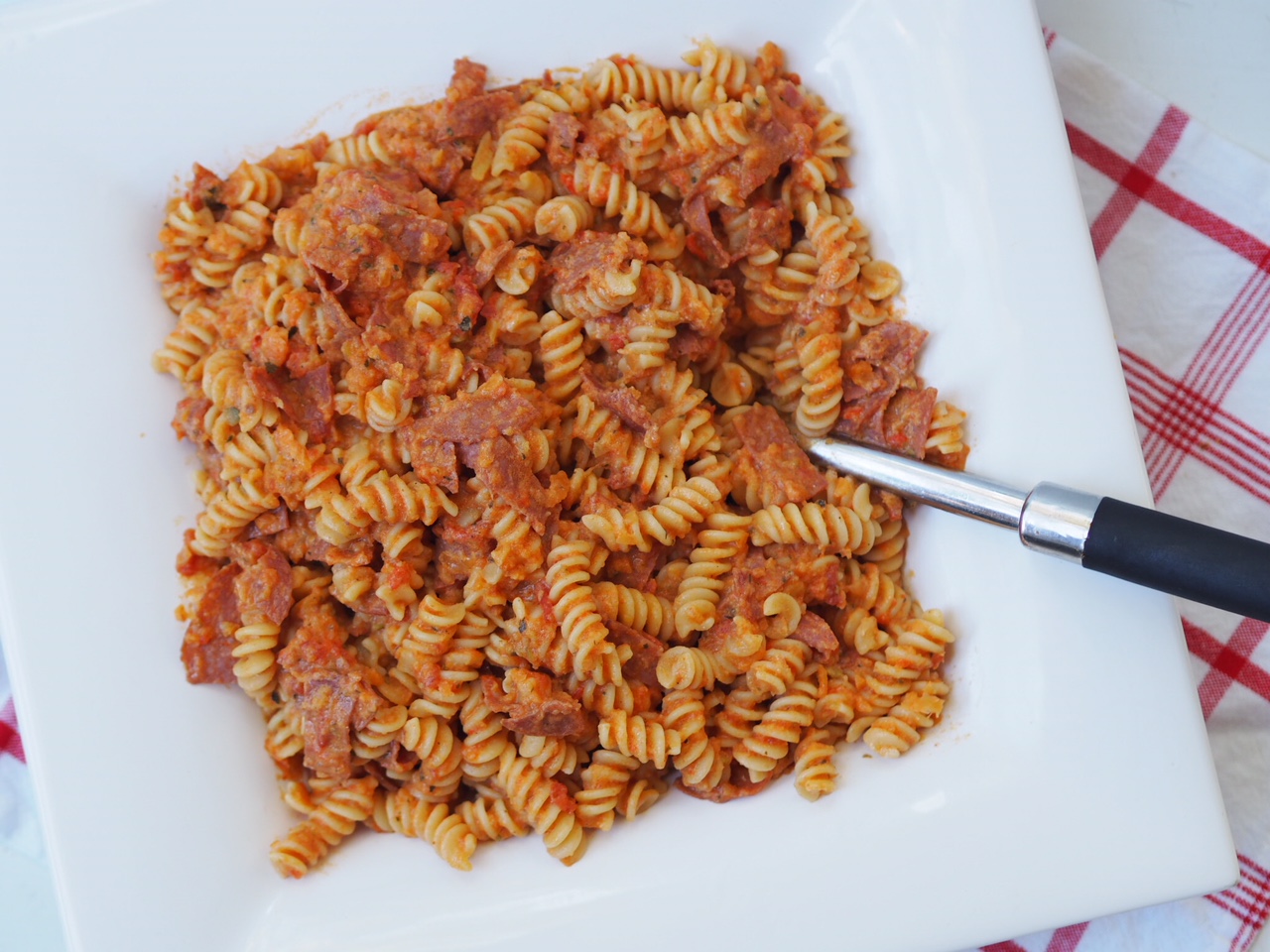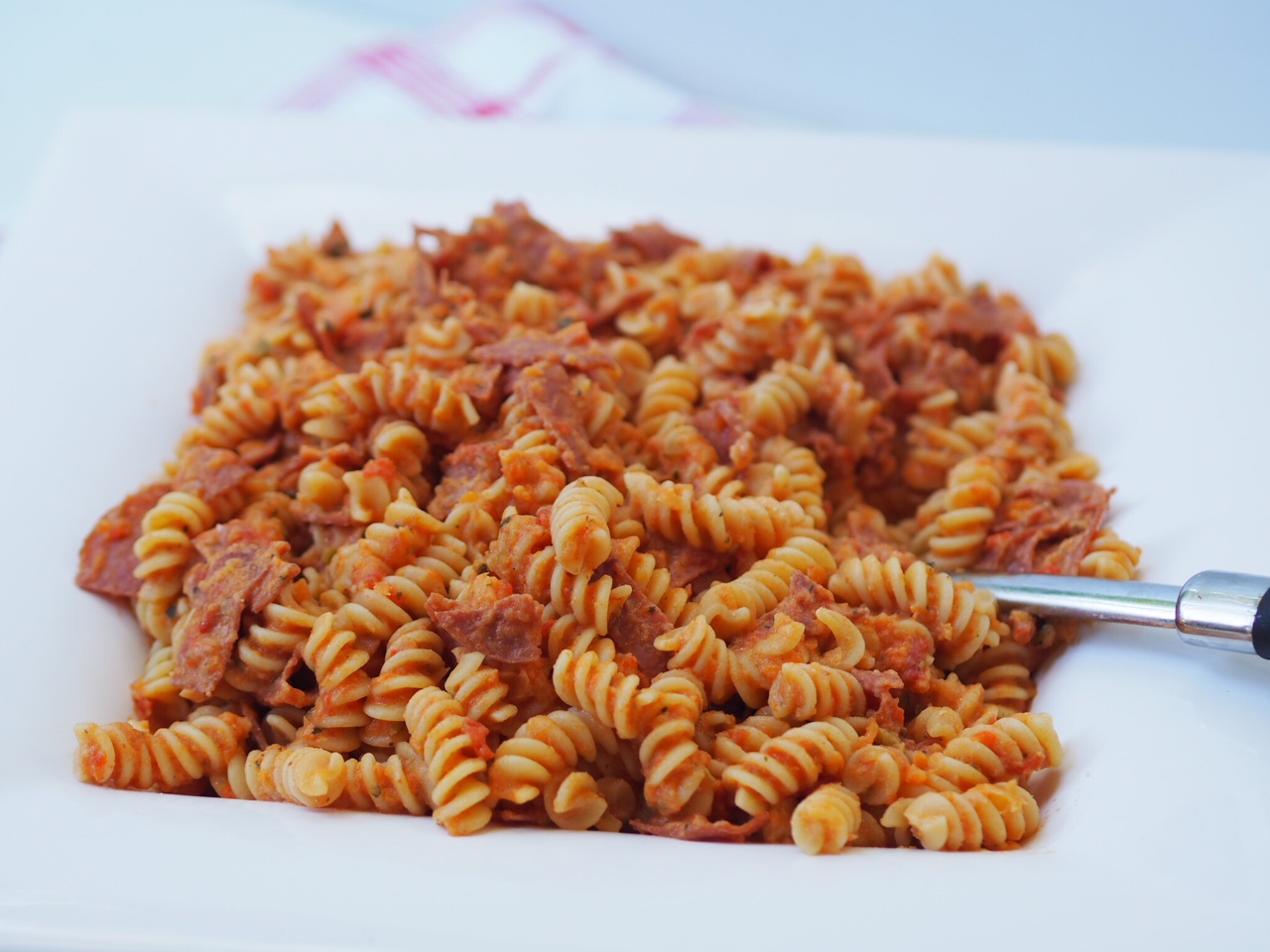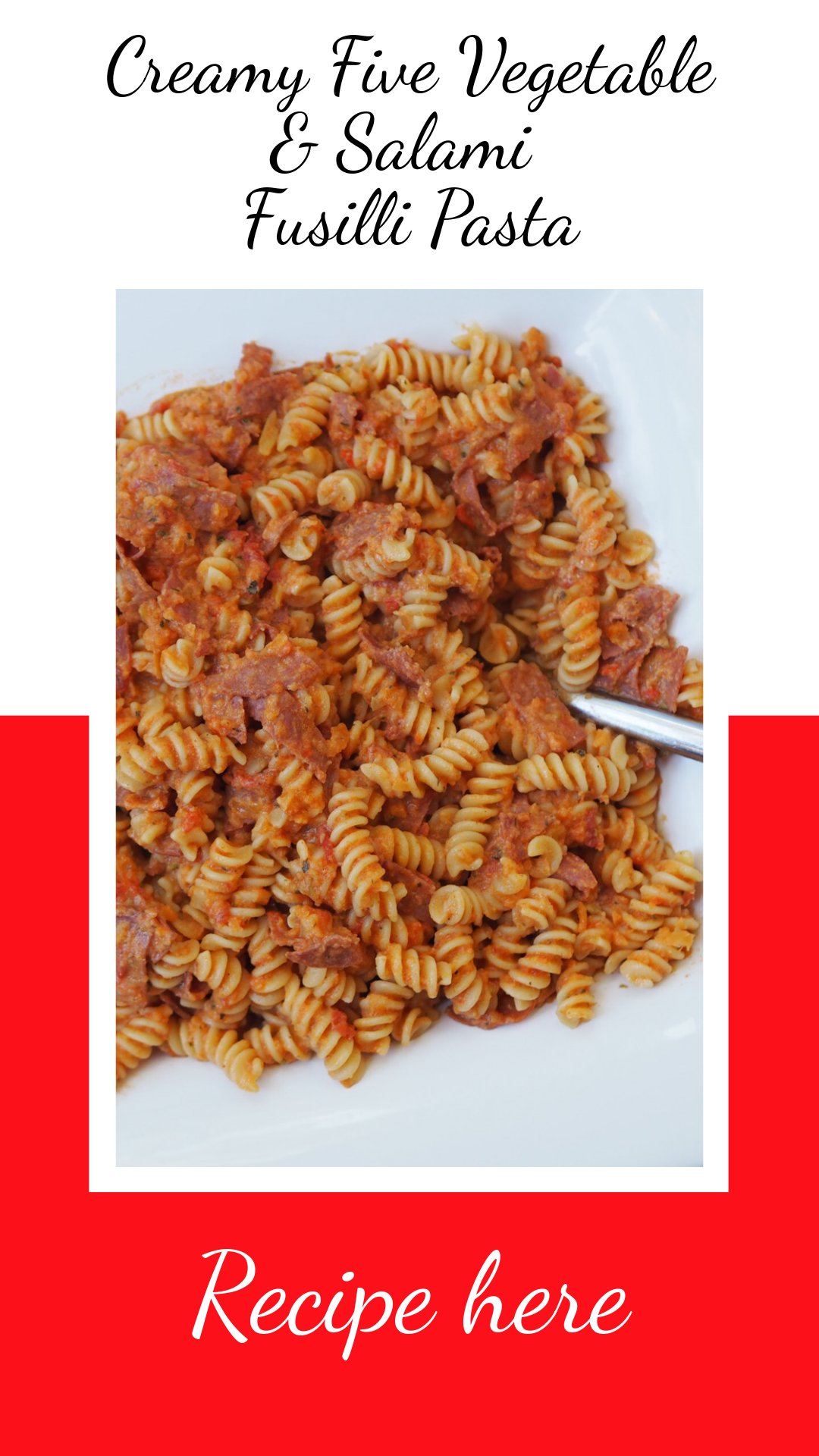 This is a sponsored post for D'Orsogna. Find more recipes like this one visit the D'Orsogna Website , D'Orsogna Facebook Page   and D'Orsogna Instagram Page.

(Visited 1,952 times, 11 visits today)