A warm dessert in Winter has to be one of the best comfort foods out.  This microwave caramel self saucing pudding is ready in 10 minutes and will hit the spot one a dessert craving hits.
Served with cream or ice cream while still hot will set the pudding off just perfectly.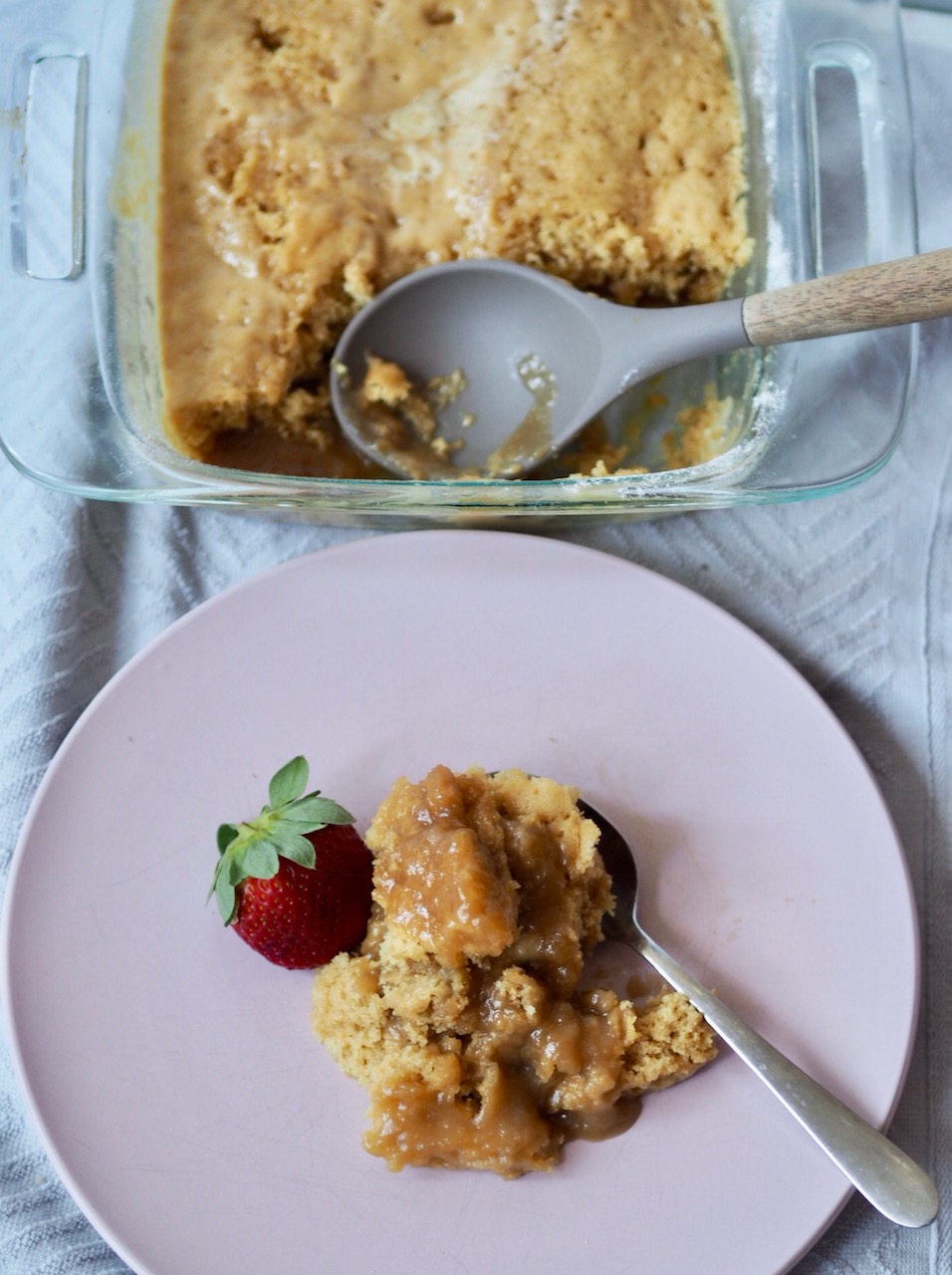 INGREDIENTS
1 Cup Self Raising Flour
1 1/4 Cups Brown Sugar
60 grams, butter melted
1/2 Cup Milk
1 Tsp Vanilla Essence
1 Extra Large Egg
1 Cup Boiling Water
LET'S PUT IT ALL TOGETHER
1. Using a microwave safe dish that is about 5 cm high, add the flour and half of the sugar; mix to combine.
2. Make a well in the centre and add the melted butter, milk, egg and vanilla essence.  Mix with a whisk until smooth and combined.  Spread out flat in the dish.
3. Combine the boiling water and the remaining half of the sugar in a jug.  Pour over the back of a spoon placed over the batter in the dish.
4. Place a small plate upside down on the microwave turntable.  Place the dish on top of this (this will allow for even cooking on the bottom).  Set the microwave to medium power (50%) and for 9-10 minutes depending on the microwave wattage.  This is for a 1200 watt microwave.  Allow to sit for one minute before serving.
You will have fluffy pudding on top and a caramel sauce on the bottom.
Serve 4 to 6.
You can divide the mixture into mugs if you wish and reduce the cooking time for each mug to 2 minutes.
Best eaten on the day it is made.  Uneaten pudding can be stored covered in the fridge for 3 days.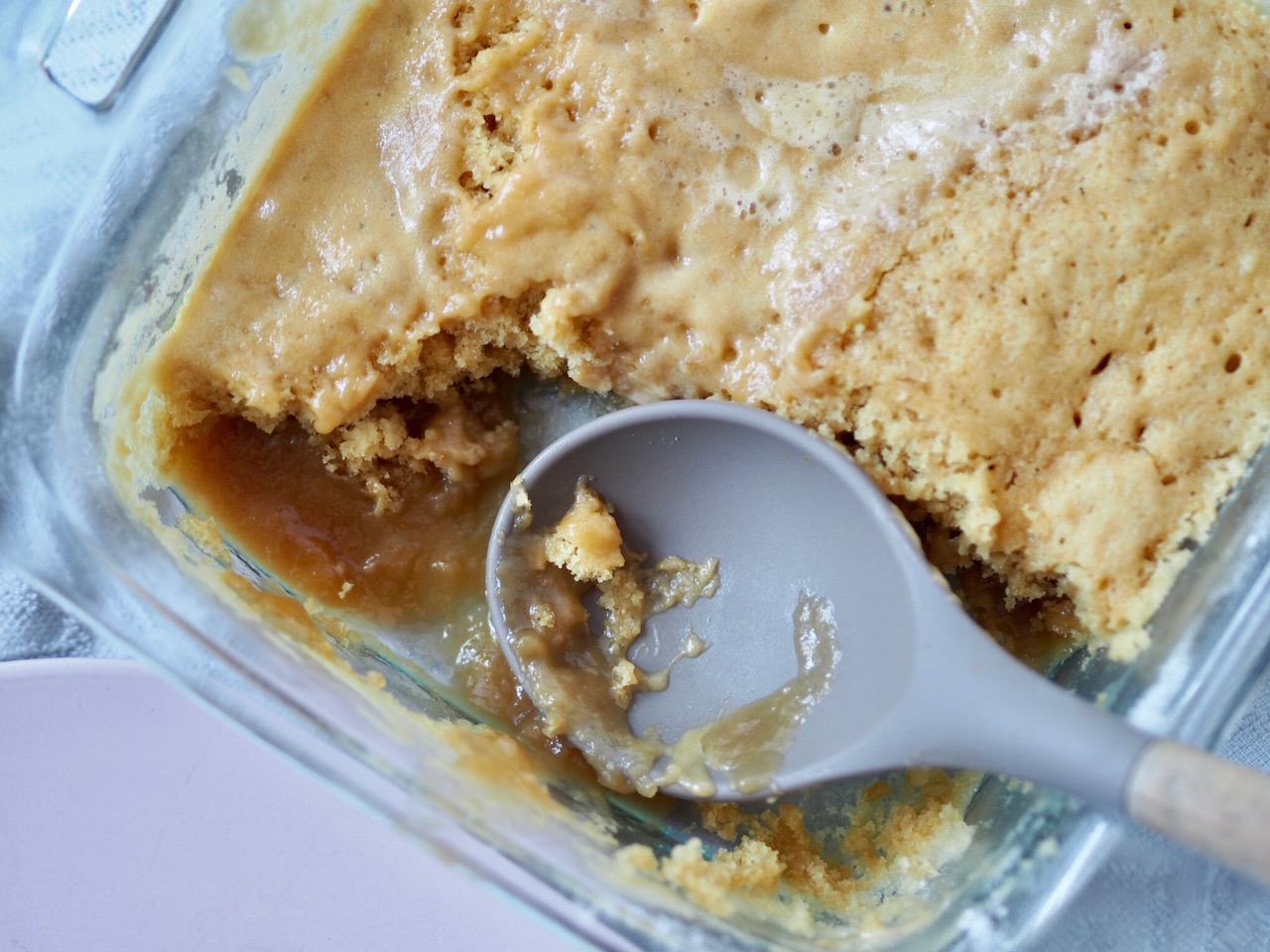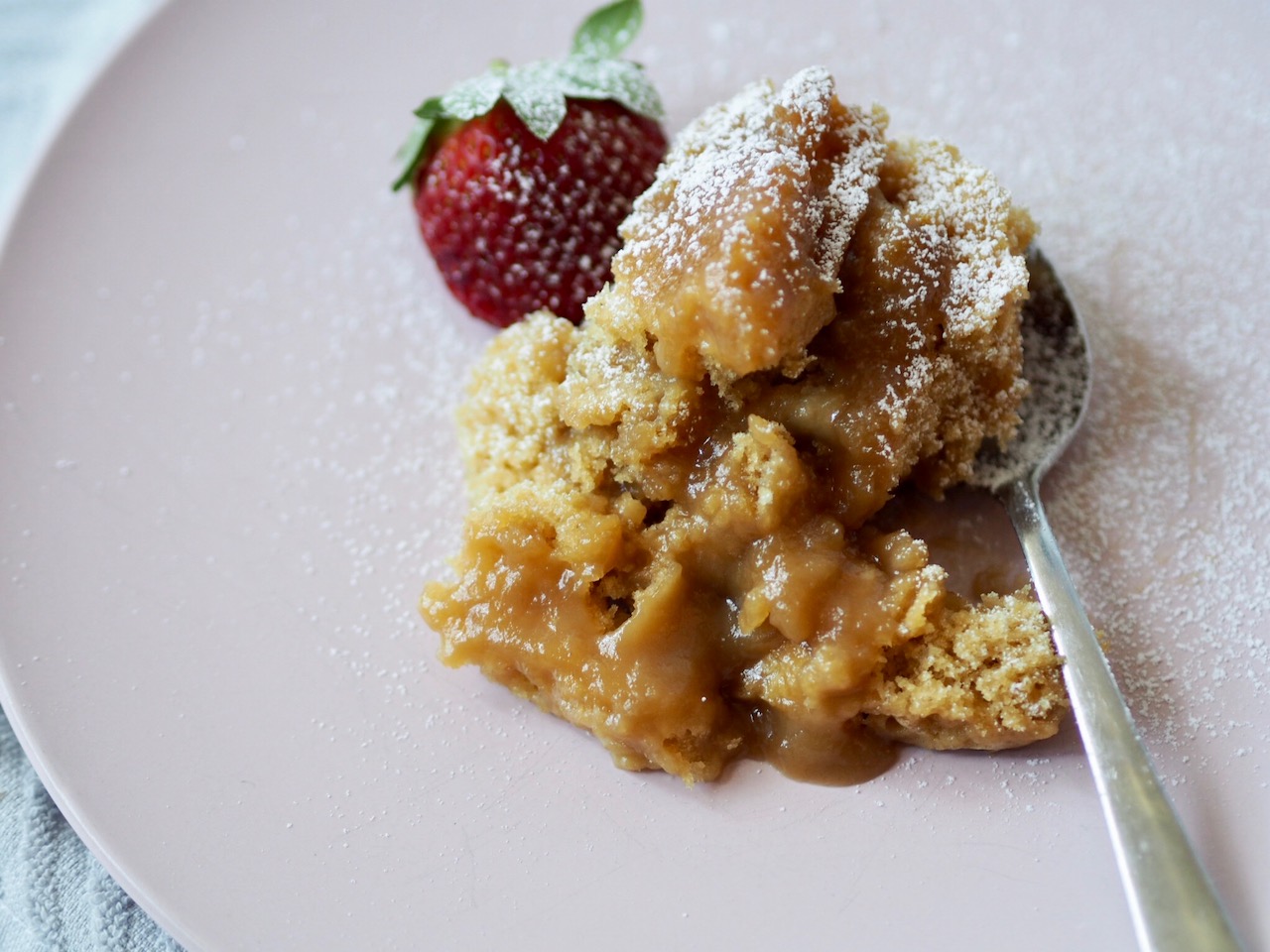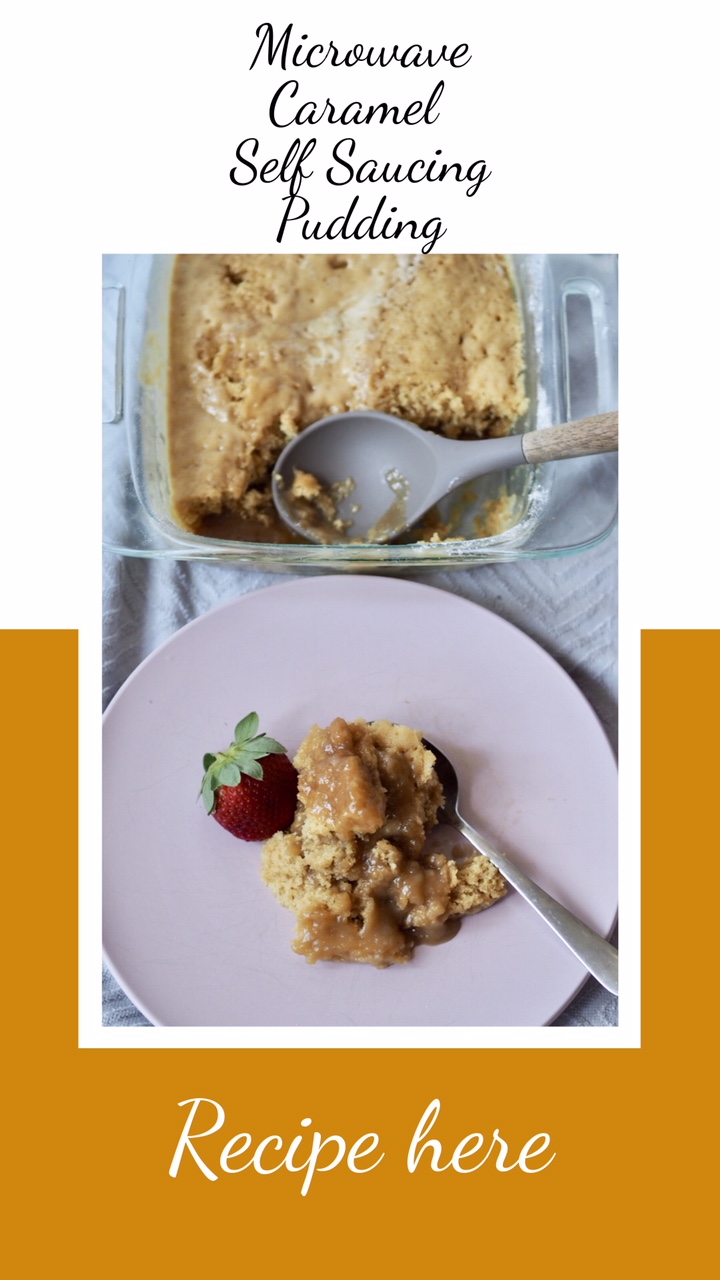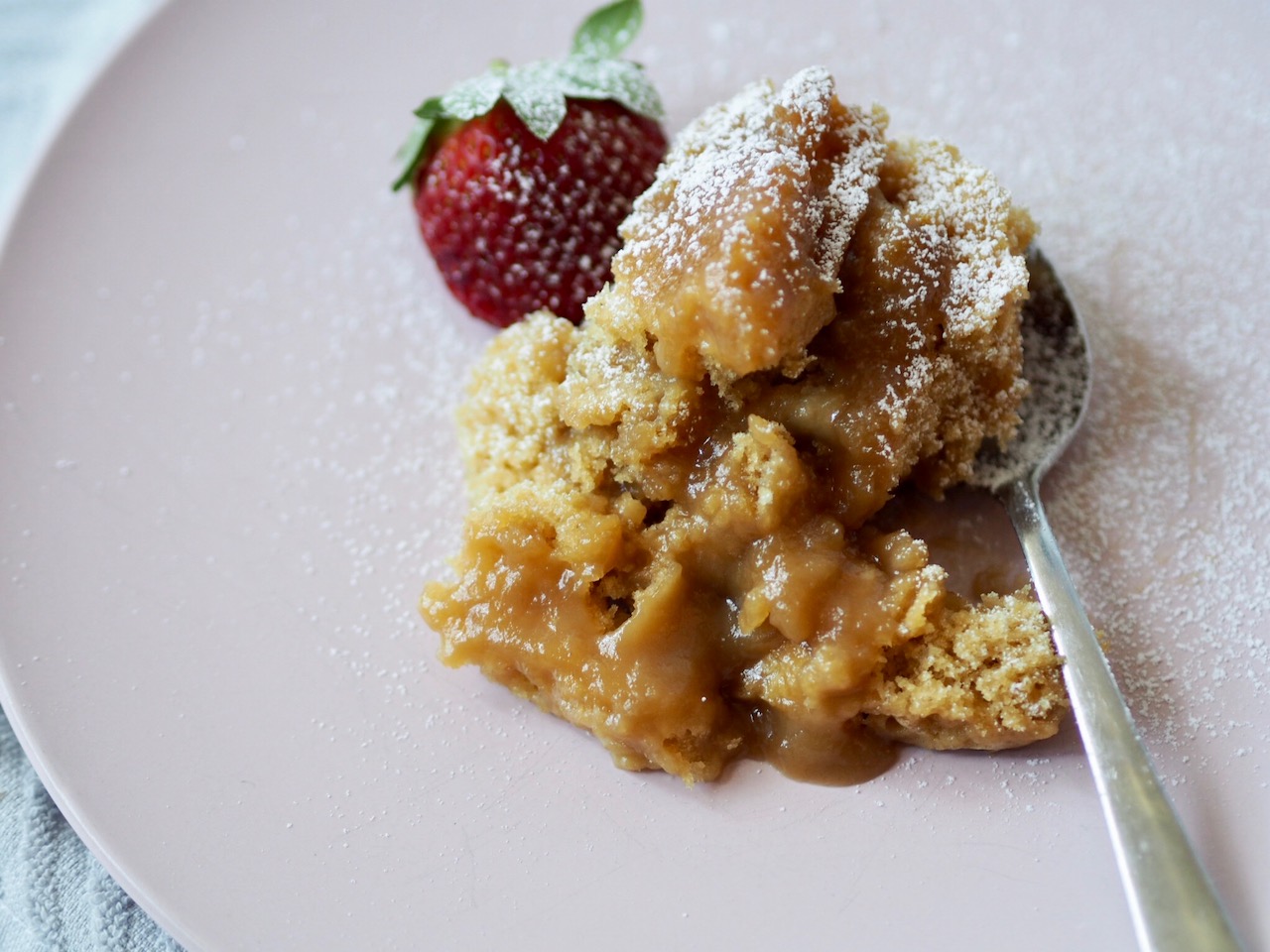 (Visited 6,620 times, 40 visits today)