I have only used 1/4 Cup honey in this recipe as the added sweetness and then rest of the sweetness comes from the natural sugars in the banana and blueberries.  I really love this variation to normal banana bread as it a little healthier.  Less sugar makes it ideal for toddlers and for those trying to reduce their sugar intake.
Serve for breakfast toasted and topped with ricotta cheese.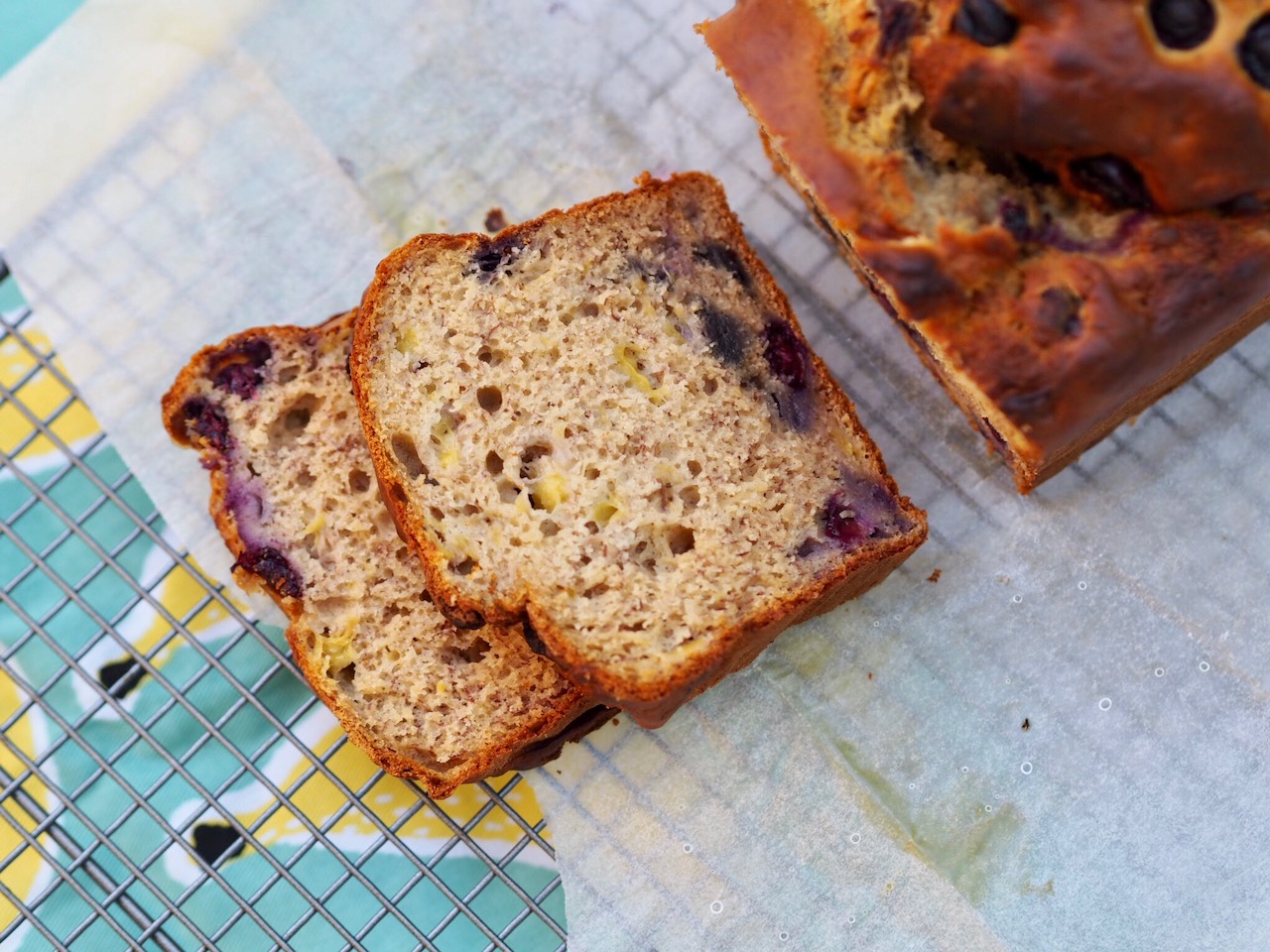 INGREDIENTS
3 Overripe Bananas
2 Extra Large Eggs
1/4 Cup Honey
1 Tsp Vanilla Extract
1/4 Cup Light Olive Oil or Melted Butter
1 1/2 Cups Self Raising Flour
1/2 Tsp Bicarbonate Soda
1 Tsp Apple Cider Vinegar
1/2 Tsp Cinnamon ground
1 Cup Blueberries, fresh or frozen
LET'S PUT IT ALL TOGETHER
Using a stand mixer, food processor or thermo style appliance; mix together the banana, eggs, honey, vanilla extract and olive oil until well combined.
Add the flour, bicarbonate soda, vinegar and cinnamon and mix until smooth.  About 30 seconds. Fold in the blueberries.
Spoon into a lined 20cm x 10 cm loaf tin.  You can add extra blueberries on top if you like.  Place into a pre-heated 170 degree Celsius oven and bake for 45 minutes or until it bounces back when touched.
Once cooked, remove from the oven and allow to cool in the tin for a good 15 minutes before transferring to a rack to cool completely.
Store in an airtight container in the fridge for up to 7 days.
Freezer friendly: slice into individual slices and freeze in ziplock bags or cling wrap for up to 3 months.
Makes 1 loaf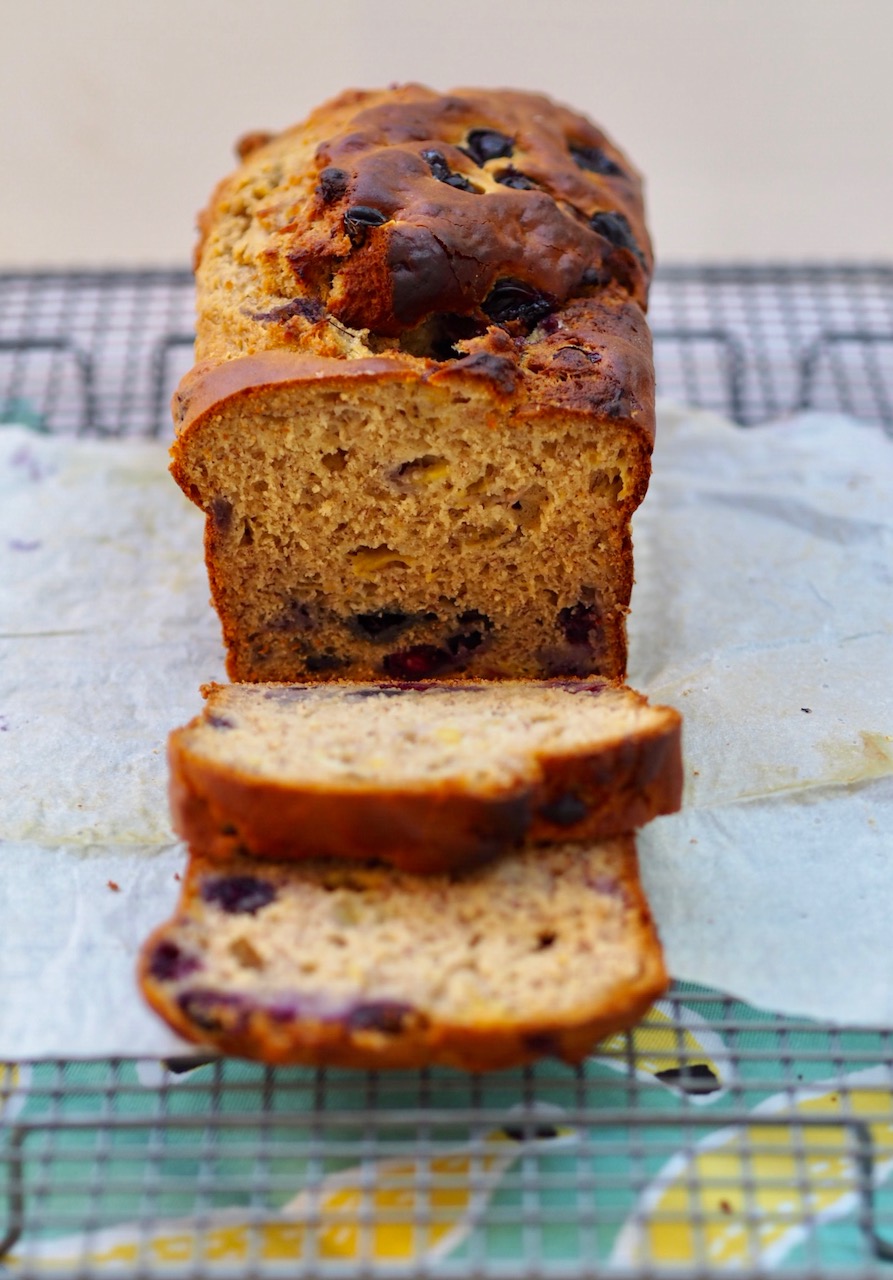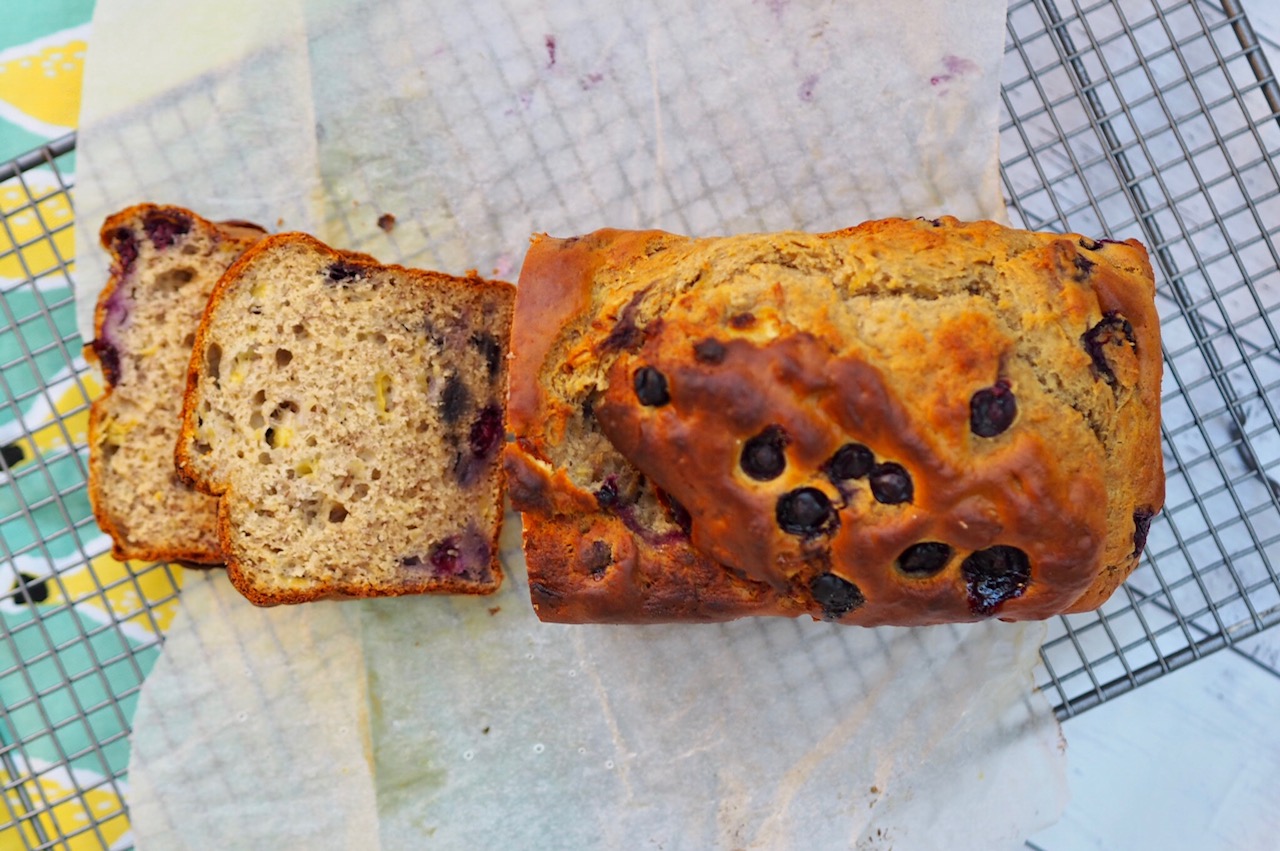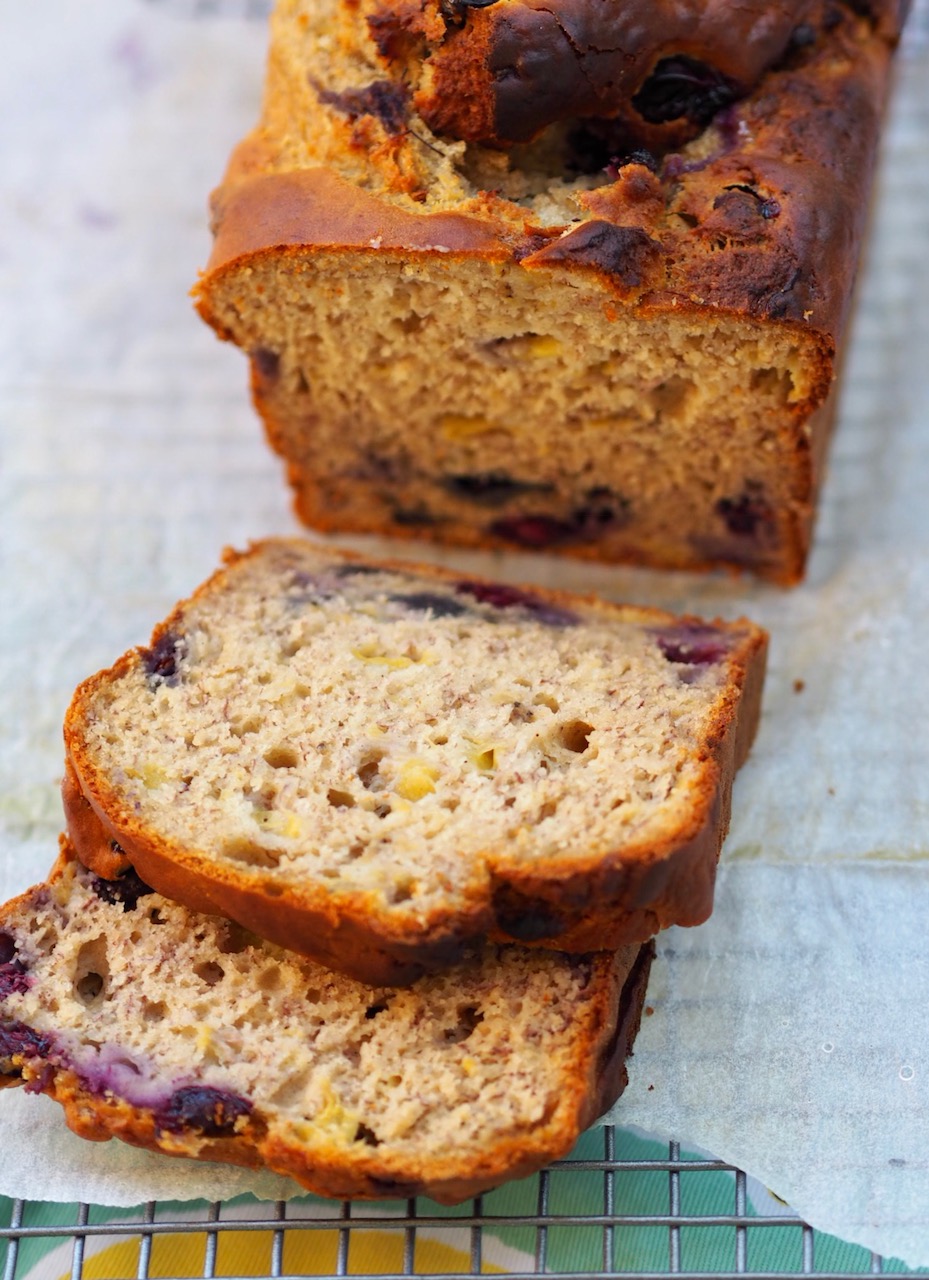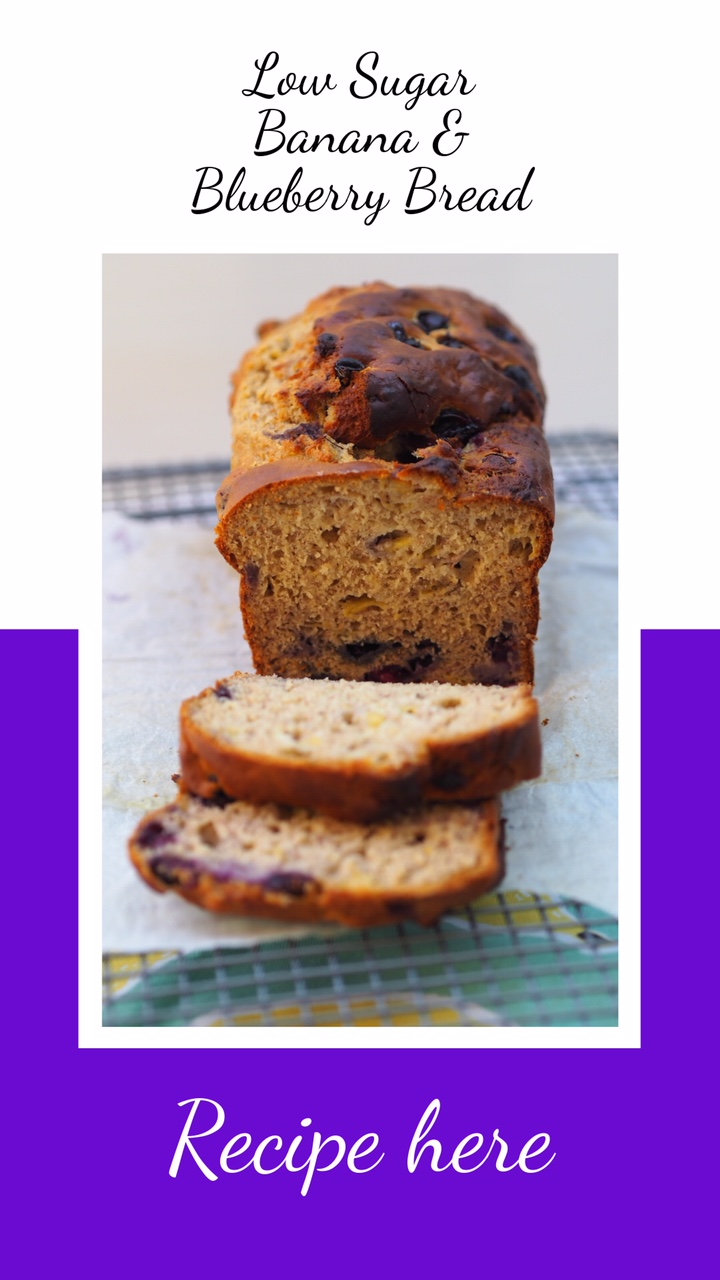 (Visited 3,654 times, 8 visits today)