I always make spaghetti bolognese when I know I want a fuss free dinner.  It is packed full of vegies which means it is a win win.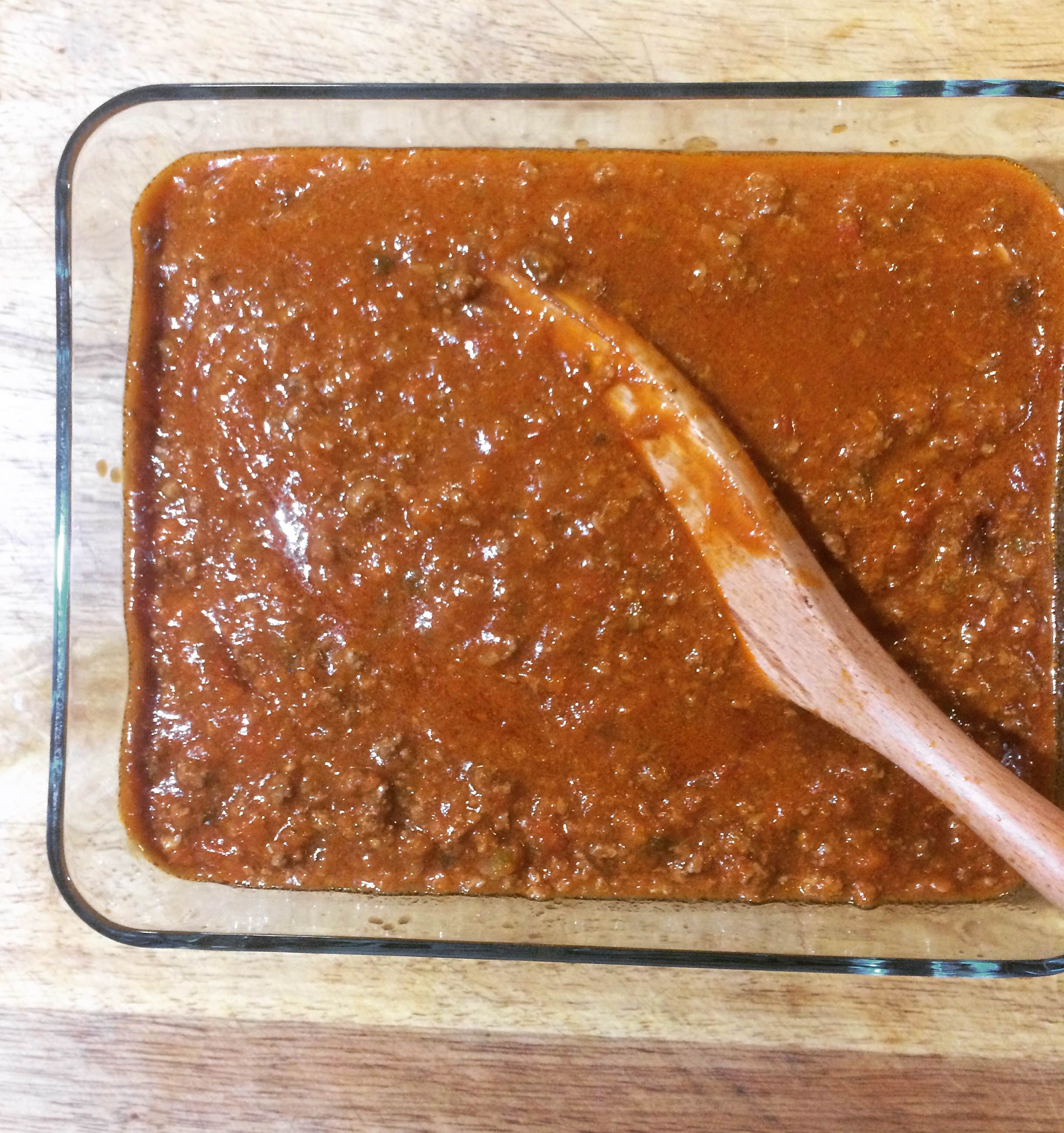 With the leftover bolognese sauce I normally make lasagna or a spaghetti pie but this night I decided to smother the top of a yoghurt bread pizza base with it and top with cheese for the tastiest pizza in town.
It was a great way to use up leftovers and make a meal from what I already had.
INGREDIENTS
1 Cup of Hidden Vegetable Bolognese Sauce
1 Cup Self Raising Flour
1 Cup Plain Greek Yoghurt
1 Cup Grated Cheese
LET'S PUT IT ALL TOGETHER
1. Make the youghurt pizza base by mixing together the flour and yoghurt to form a dough.
2. Place the dough onto a piece of baking paper the same size as the tray you will be cooking it on.  Add a little etra flour to the top and the rolling pin and roll out to approximately 1/2 a centimeter thick.
3. Spoon on the bolognese sauce and spread out evenly.  Top with the grated cheese.
4. Place into a preheated 200 degree Celsius oven to cook for 15-20 minutes or until the base it lightly browned on the bottom and the cheese is golden and metled on top.
5.  Remove from the oven and allow to cool for 5 minutes before slicing to serve.
As you are using leftover bolognese sauce it is advisable to eat the pizza on the night of cooking as you shouldn't reheat and then cool a food item that has already been heated and then cooled once.
This Yoghurt Bread (Flatbread) is from my cookbook Cooking For Busy Mums – Fast, fresh, family friendly meals, pg 336.

(Visited 2,394 times, 14 visits today)