Whether you physically go to work, work from home or do the most important job of all looking after your little ones; this make ahead Quinoa salad is one you will want to try.
With minimal preparation and maximum flavour and nutrition your body and bank account will thank you for it.
This recipe makes three good serve salads, that I prepared on a Sunday night for my work week.
INGREDIENTS
Cooked Quinoa – 3/4 Cup of raw Tri Colour Quinoa
400gm Can of Corn Kernels, rinsed and drained
400gm Can Chickpeas, rinsed and drained
3 x 95gm Tuna Chunks in Springwater
1 Packet Baby Spinach Leaves
Salad dressing of choice – I use Fat Free Italian or Greek dressing
Optional: Add diced capsicum and cucumber
LETS PUT IT ALL TOGETHER
1. Cook the quinoa as per these instructions. Once cooked allow to cool completely in the fridge.
2. Using either air tight containers or glass jar, place a 1/3 of the cooked quinoa into each container, followed by chickpeas and corn (capsicum and cucumber if using).  Place the lids on and leave in the fridge until you are ready to use.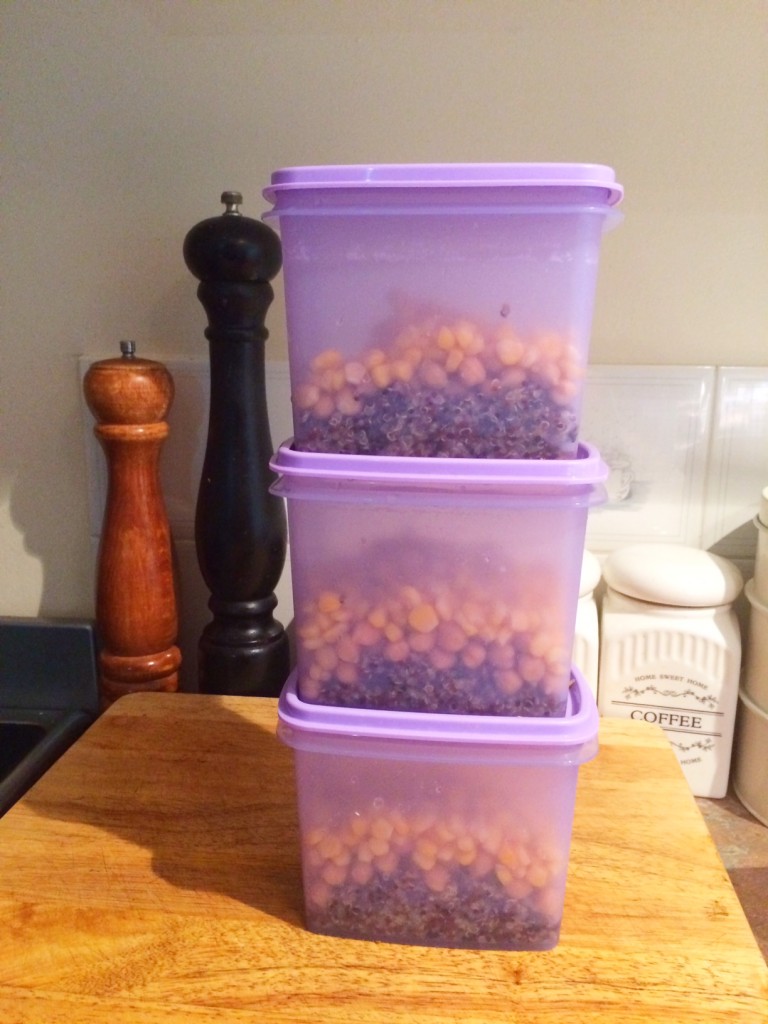 3. On the day you will be eating your salad, add a handful of baby spinach leaves to the container and place your salad dressing into a small container or zip lock bag.  Grab the can of tuna and your lunch is done.
Serve onto a plate.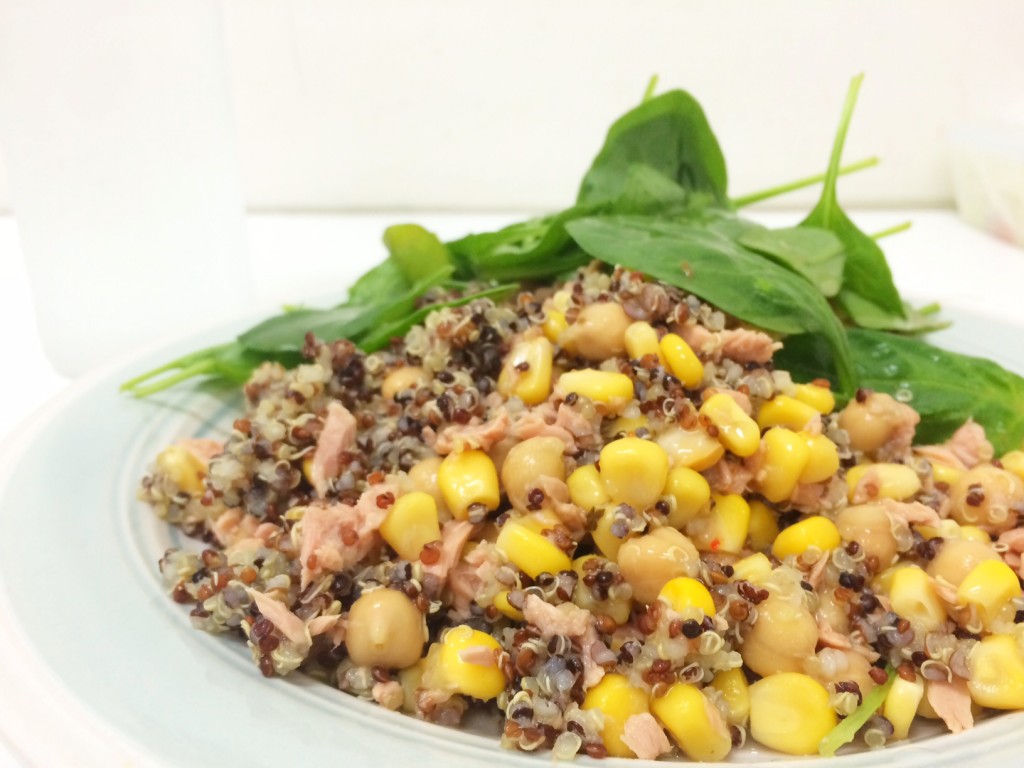 (Visited 3,230 times, 2 visits today)