For the final Aussie classic with a vegetarian twist I have the Aussie Vegetable Burger with Sweet Potato Fries.  Don't let your veggie loving friends and family miss out of a burger this Australia Day, grab a box of Colonial Farm Vegetable Patties with Quinoa and serve them up this flavour and goodness packed Aussie burger.  I have teamed it up with these easy Sweet Potato Fries.
All of Colonial Farms products are 100% Australian Made and Owned making them a winner this Australia Day.
You will find these Vegetable Patties with Quinoa in the frozen section (with other vegetarian based frozen foods) of Coles only Nationally.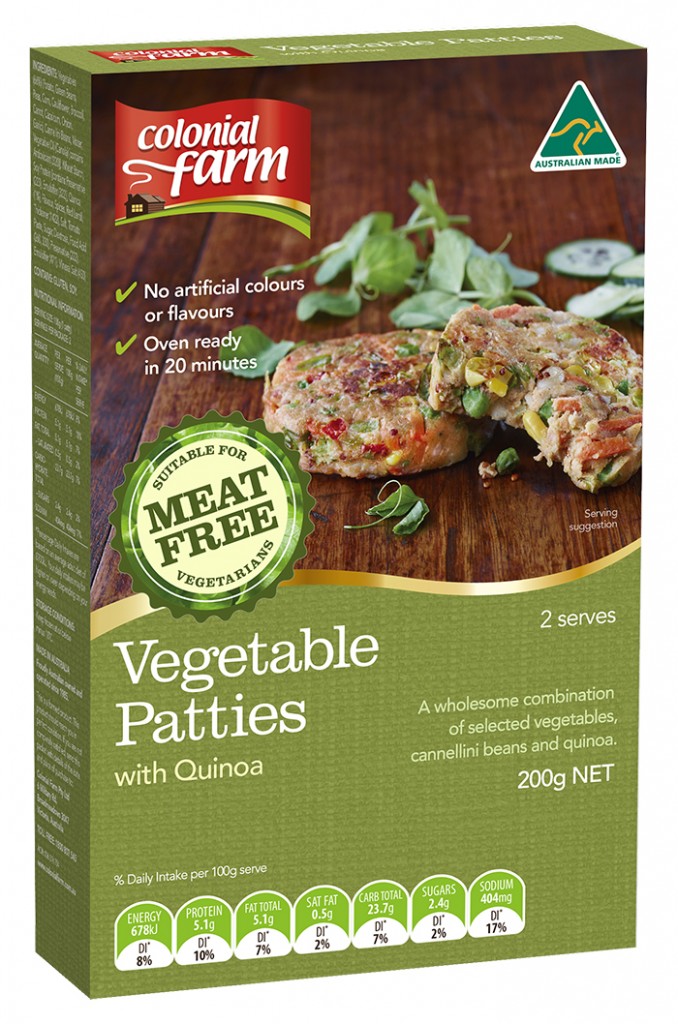 INGREDIENTS
1 Packet of Colonial Farm Vegetable Patties with Quinoa
2 Bread Rolls
Salad – I used lettuce, beetroot and tomato
1 Sweet potato
Cooking Oil
LETS PUT IT ALL TOGETHER
1. Place the Vegetable Pattie with Quinoa onto a lined baking tray.  Bake at 200 degree celcius for 20 minutes.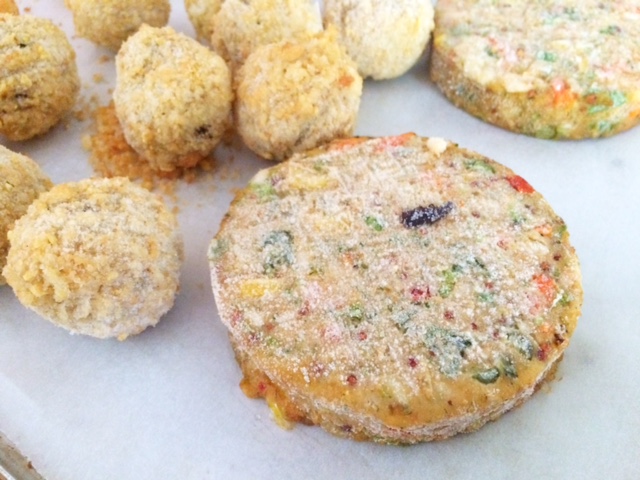 2. Take the sweet potato and peel off the skin.  Then simply use the peeler to make ribbons.  These can be tossed with some oil and baked in the oven with the patties.  Or place a 1cm layer of cooking oil into a small saucepan, bring to a high heat and then add small batches of the sweet potato ribbons to the oil.  Cook for 1 minute then remove and drain on a paper towel.  Repeat until you have cooked the desired amount.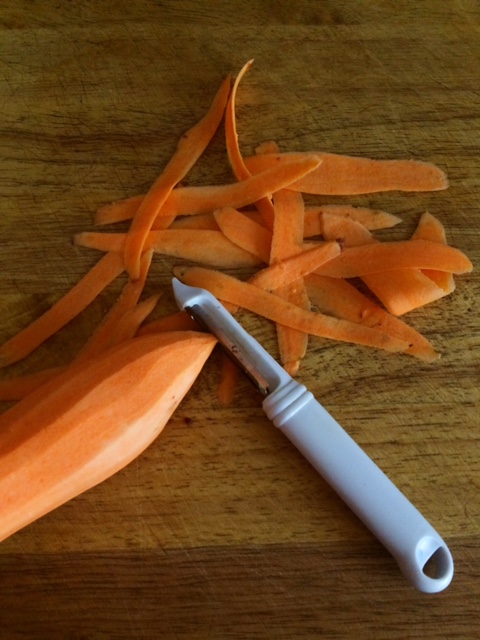 3. Once the Vegetable pattie with quinoa is cooked, remove from the oven.  Place into a bread roll with the additional salad items and serve with the sweet potato fries.
The Vegetable pattie is packed full of flavour and I didn't require any sauce.  You could use tomato sauce or mayonnaise if you wish.
Makes 2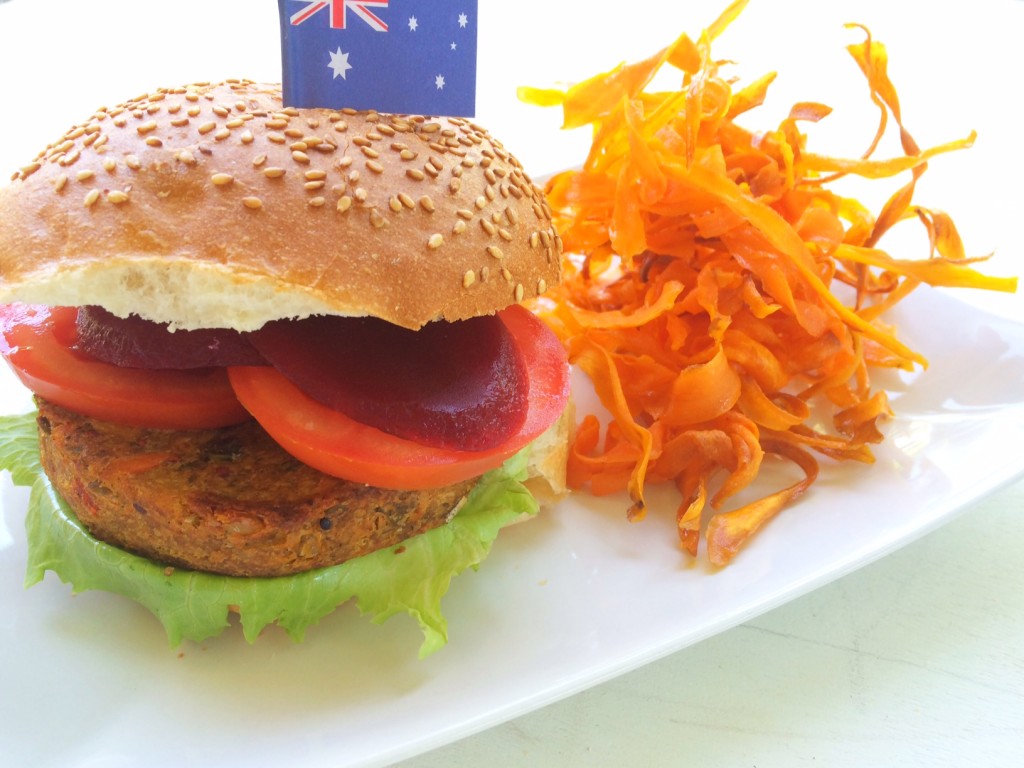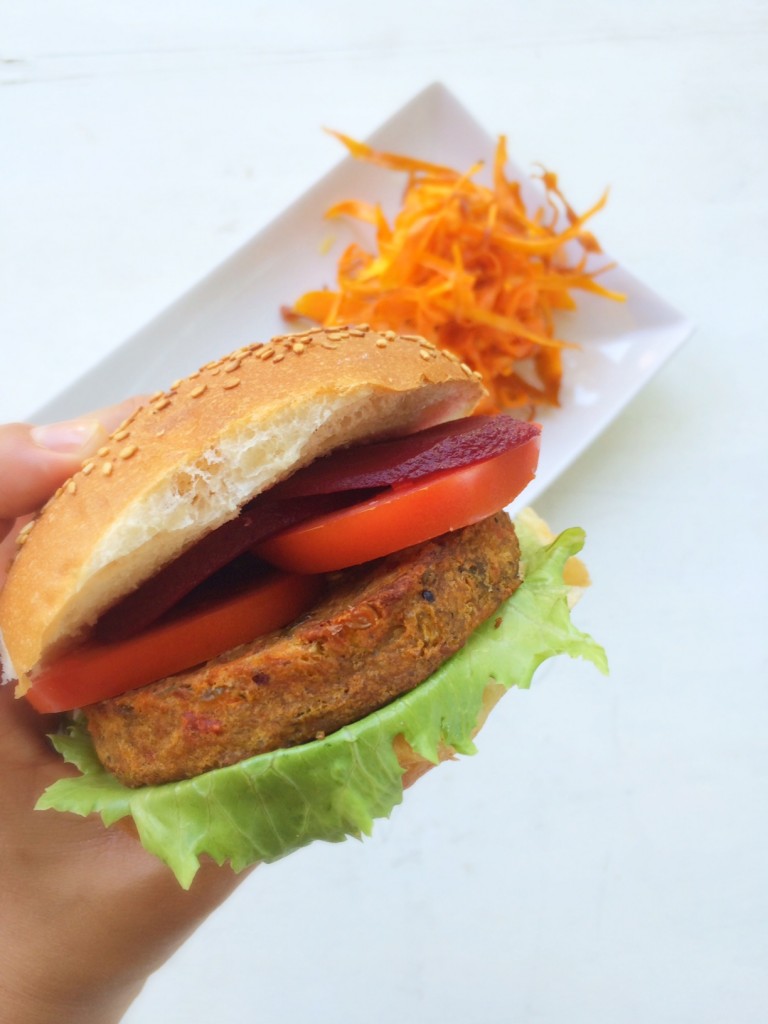 YOUR CHANCE TO WIN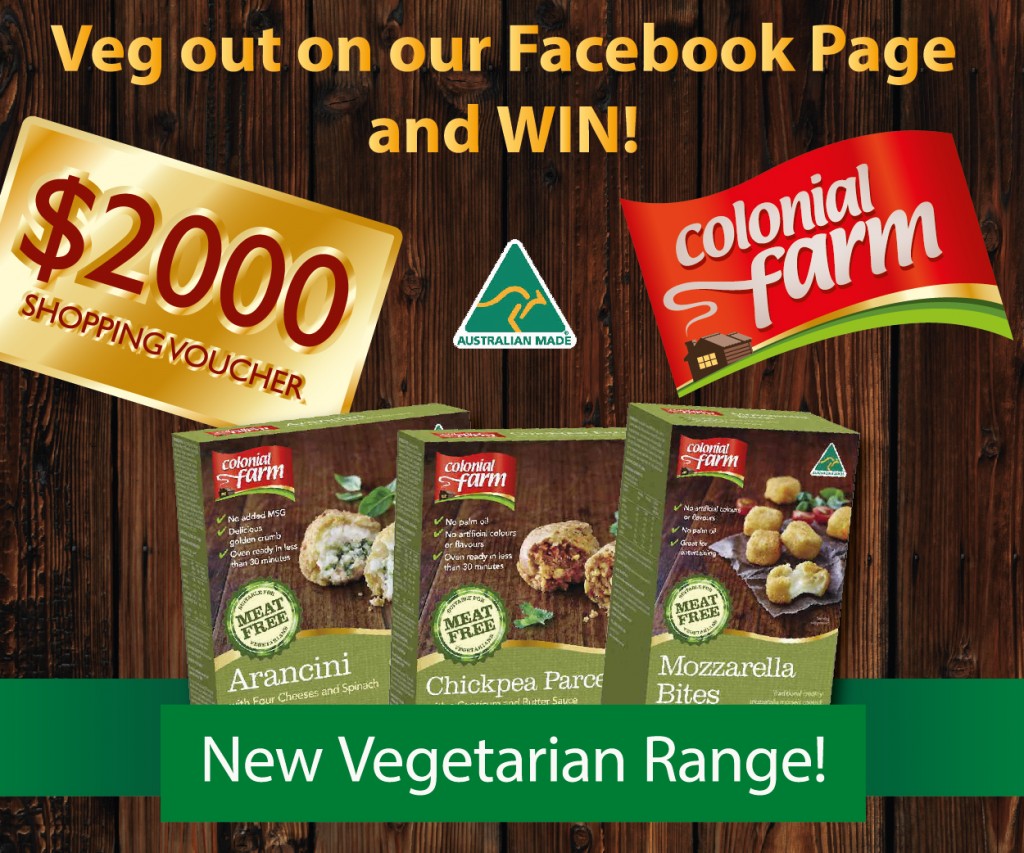 This is a Sponsored Post for Colonial Farm.  Recipe, Images and Opinions expressed are my own.

(Visited 649 times, 10 visits today)