Vegemite and cheese scrolls or also commonly known as cheesymite scrolls are a great morning or afternoon tea.  With the help of a bread maker they are quite easy to make.  If you don't have a bread maker a little bit of kneading will not only give you a good work out but will be ok too.
These turned out tasting and looking remarkably close to the store bought counterparts – except you could make a whole batch for the price it costs you to buy one.
They are best consumed on the day of baking, so store them in zip lock bags and place them in the freezer ready to be pulled out and placed in a lunchbox or for when you need a filling snack.
INGREDIENTS
1 Quantity of bread dough
– 380ml Water
– 2 Tsp Salt
– 2 Tbs Sugar
– 650gm Flour
– 1 Tsp Bread Improver
– 1 1/2 Tsp Yeast
Vegemite
1 – 2 Cups Tasty Cheese, grated
LETS PUT IT ALL TOGETHER
1. If using a bread maker place all the dough ingredients into the bread maker in the order listed, set to your dough setting and let it do all the work for you.  This will take about 1.5 hours.
If making the dough by hand, place all the dough ingredients into a large bowl and bring together to form a ball.  Turn out onto a lightly floured surface and knead the dough for a good 5 minutes.  Place back into the bowl and cover with a clean tea towel.  Leave in a warm place to prove until it had doubled in size.  Approx 1.5 hours
2. Once your dough is ready, take half of it and place onto a lightly floured surface. Roll out to form a rectangle approximately 40cm by 20cm.  Spread with vegemite and sprinkle with cheese.  Turn the oven on for a couple of minutes to warm it up, then turn it OFF.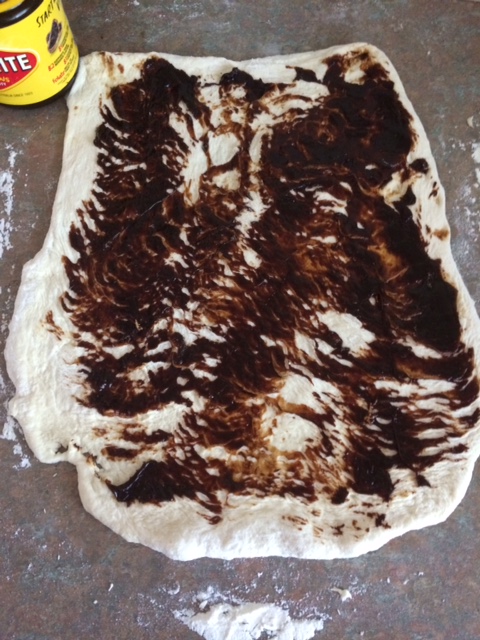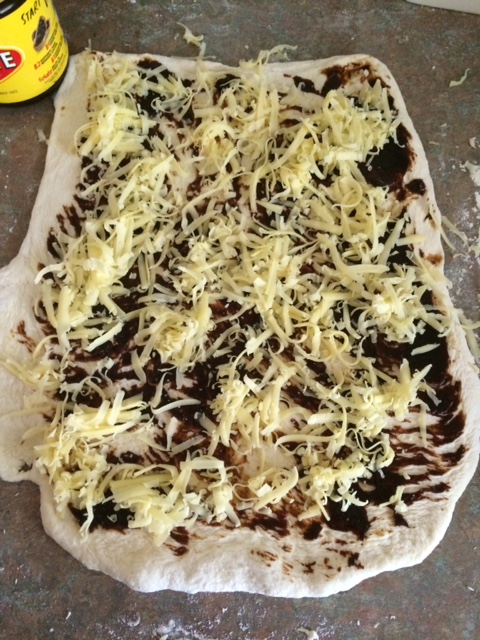 3. Roll from the short end to form a log.  Cut into approx 2.5cm pieces.   Repeat for the second half of the dough. Place onto a lined baking tray into the warm (but OFF) oven.  Leave for approx 30 minutes to rise.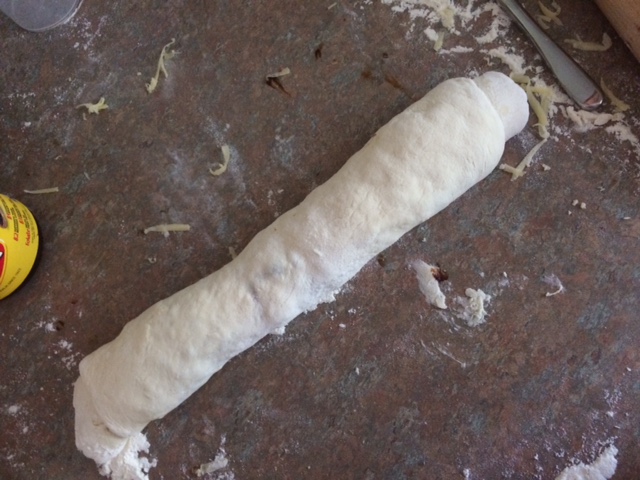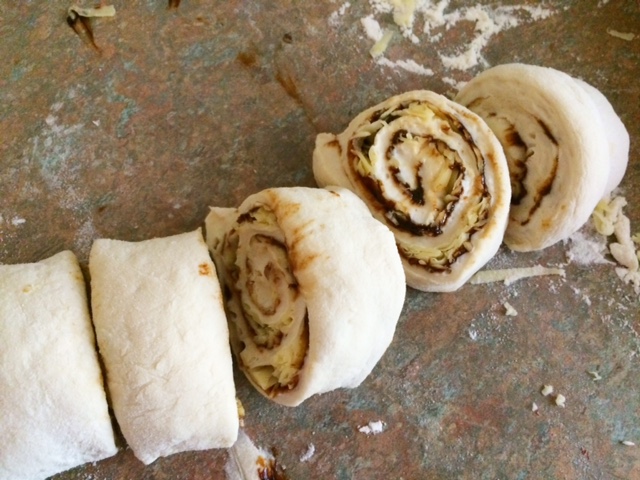 4. Once they have risen turn the oven up to 200 degrees celcius and cook until they are lightly golden and bounce back when touched.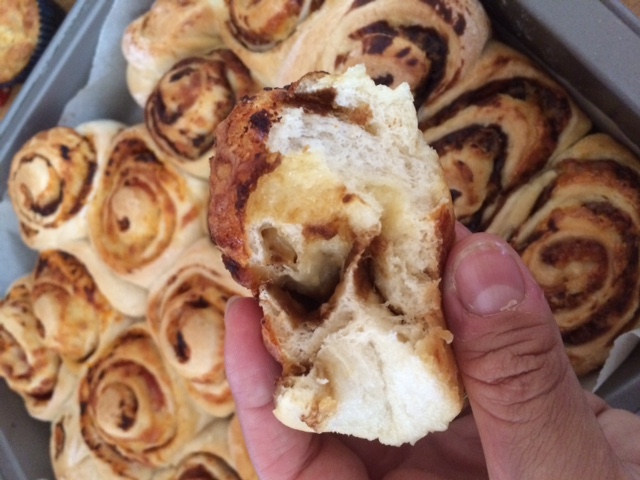 Makes approx 20
Freezer friendly: store in ziplock bags for up to 3 months.
Best eaten on the day of baking other wise store in the fridge for up to 3 days and reheat in the microwave before eating.

(Visited 45,000 times, 202 visits today)