Another week has rolled over and it's been another busy one here. We celebrated my sons 5th birthday which you may have seen snippets of on Instagram
and Pinterest where I set up a Trashies Party Board for my Trash Pack crazy little guy.  I'll share more party details next week.
Here's what we ate this week for dinner and some in-between:
SUNDAY: Fresh Veal Tortellini with Ricotta Sauce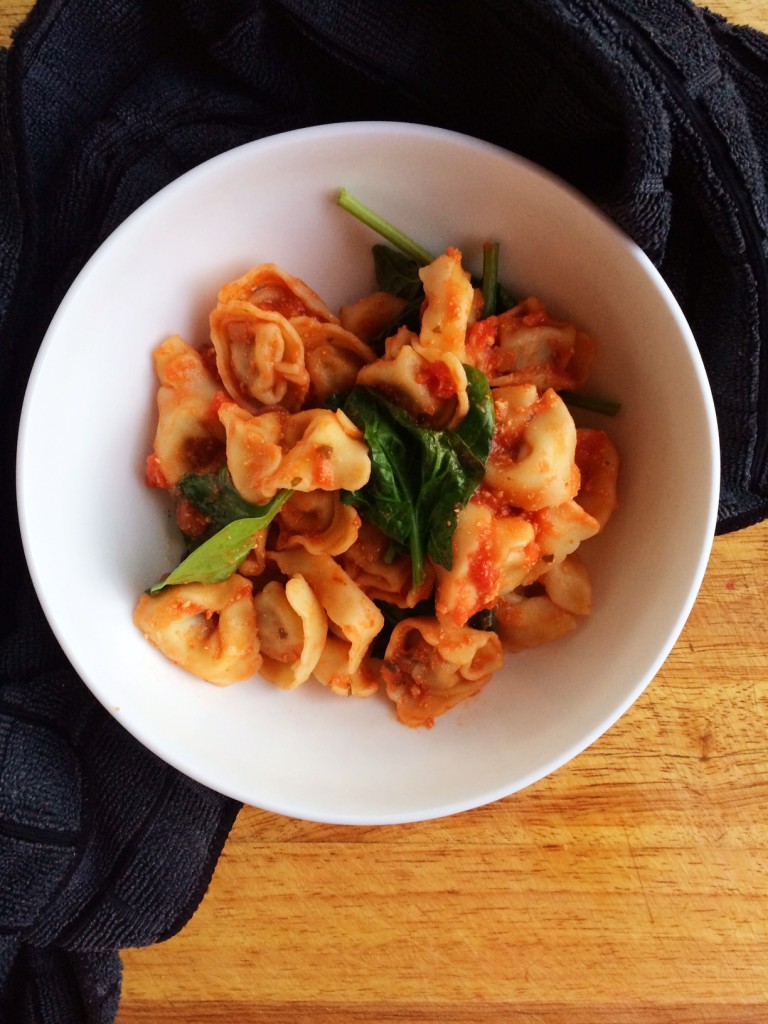 MONDAY: We at Baked Ham with roast vegetables, the kids enjoyed homemade Calamari Sticks made in the Kambrook Air Chef Air Fryer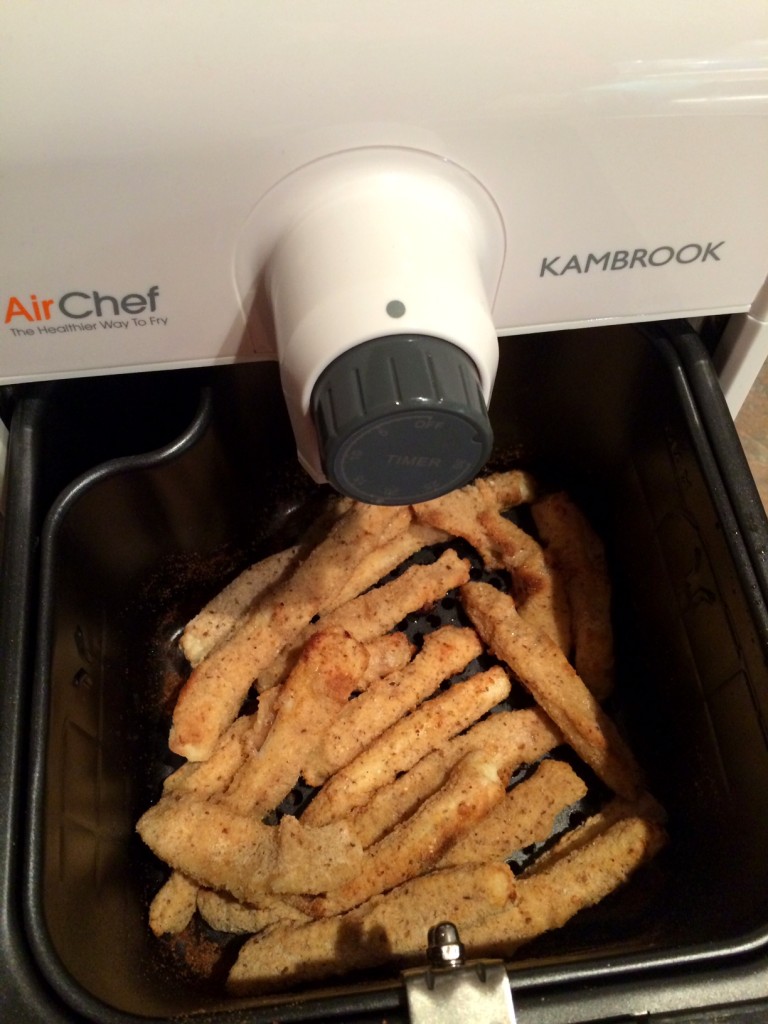 TUESDAY: Broccoli and Bacon Fritters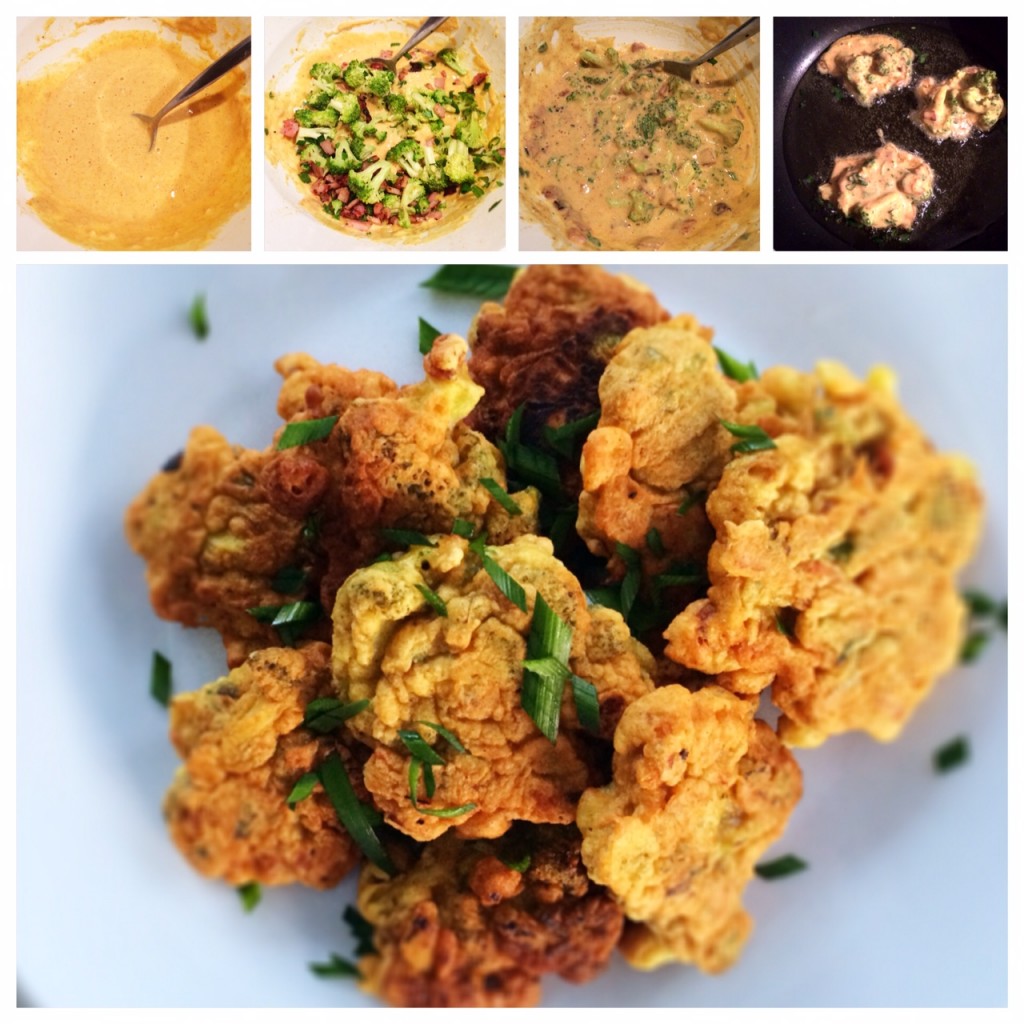 WEDNESDAY: Slow Cooked Shepherds Pie – I cooked the link recipe in the slow cooker while I was at work and had leftover roast potato that I smashed up and put on top once I got home.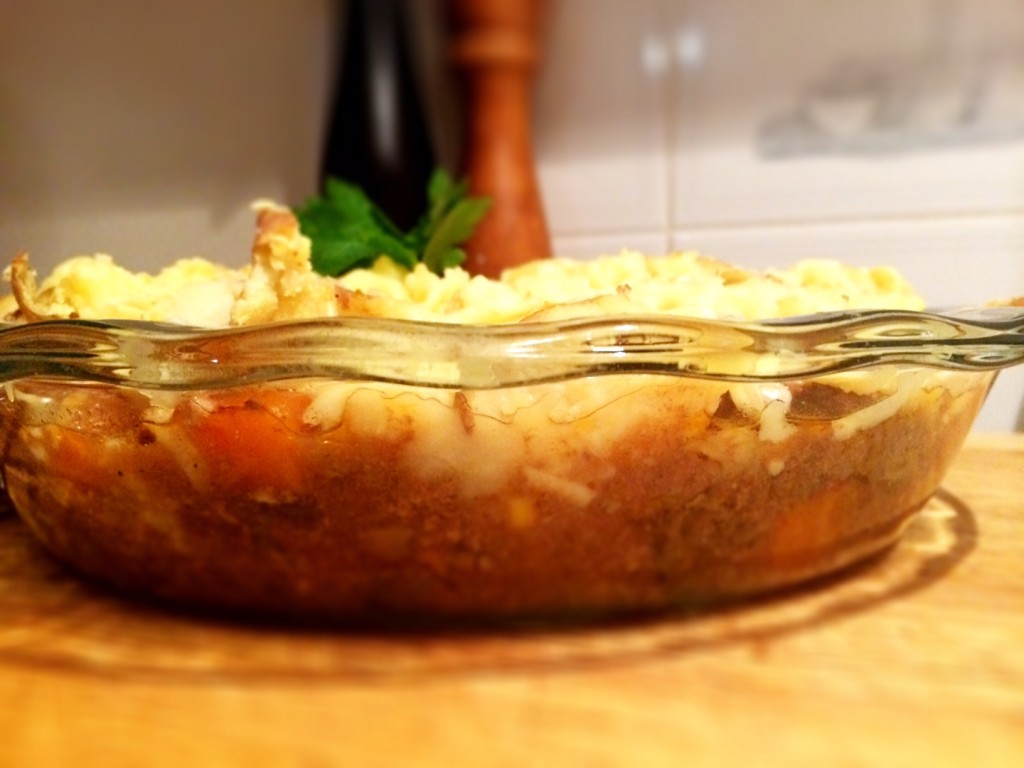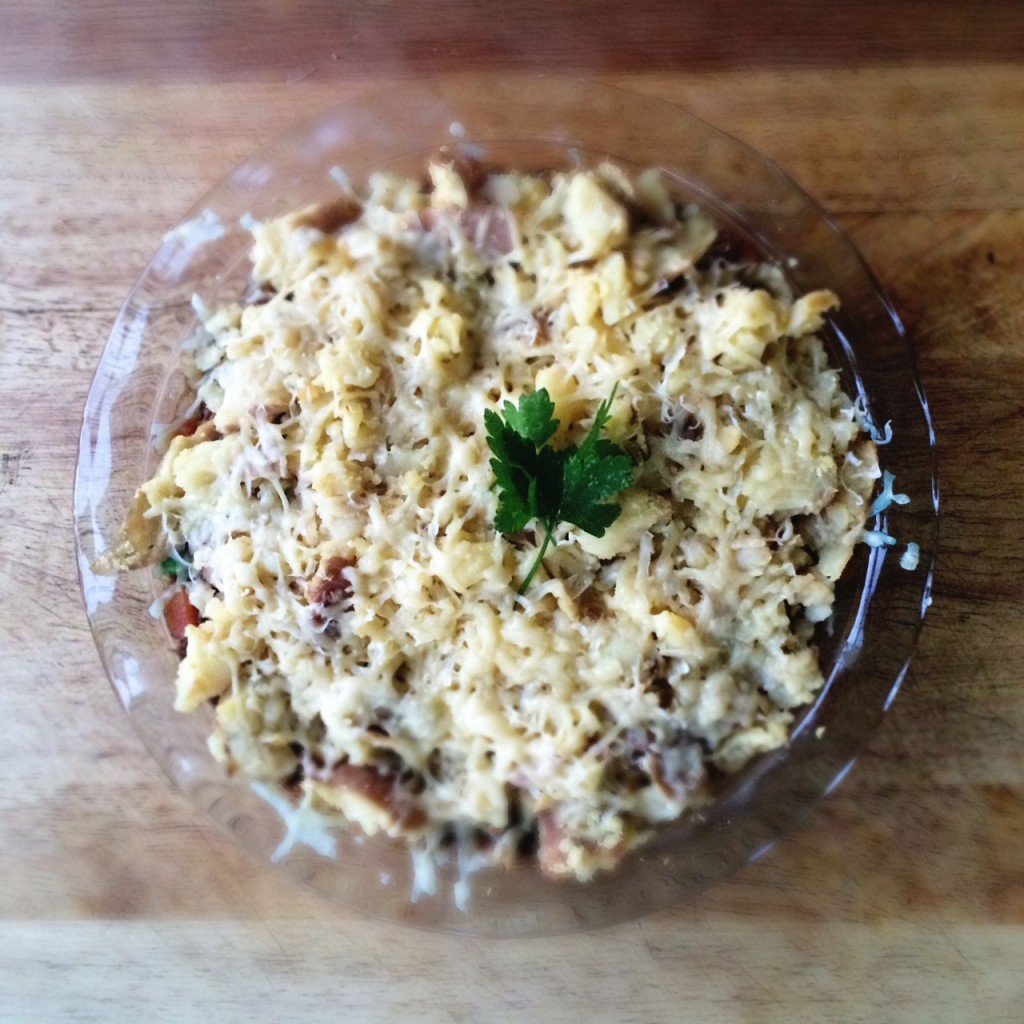 THURSDAY: Chicken Breast Stuffed with Cheese and Spinach and wrapped with prosciutto – this was cooked on the weber q while I made vegetables and noodles for the side dish.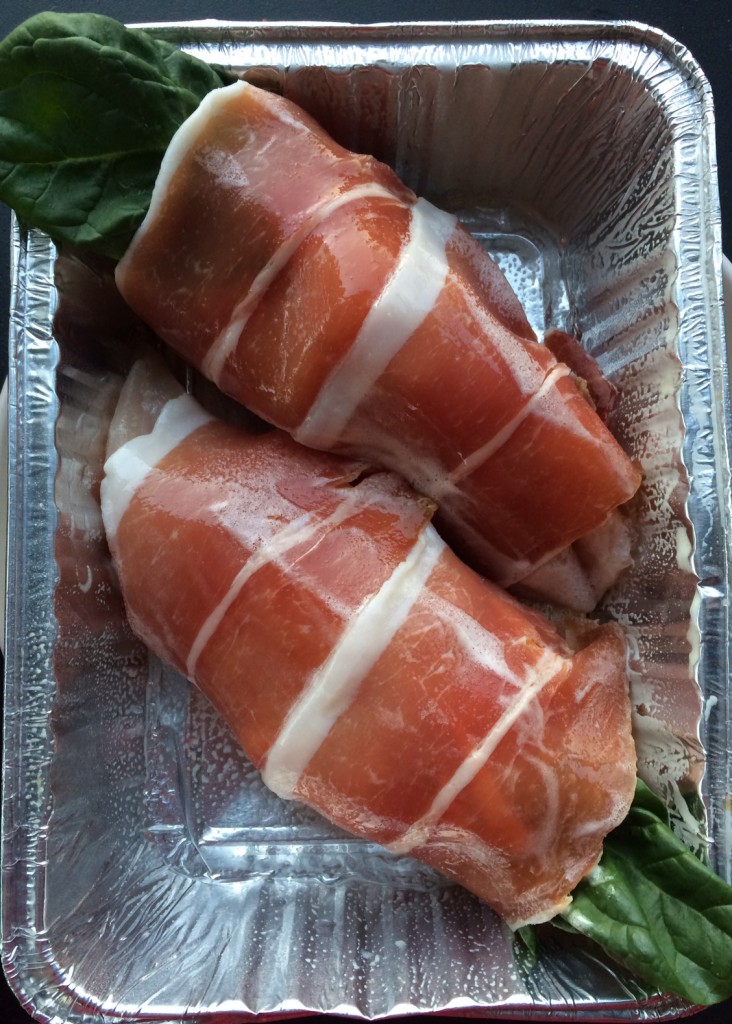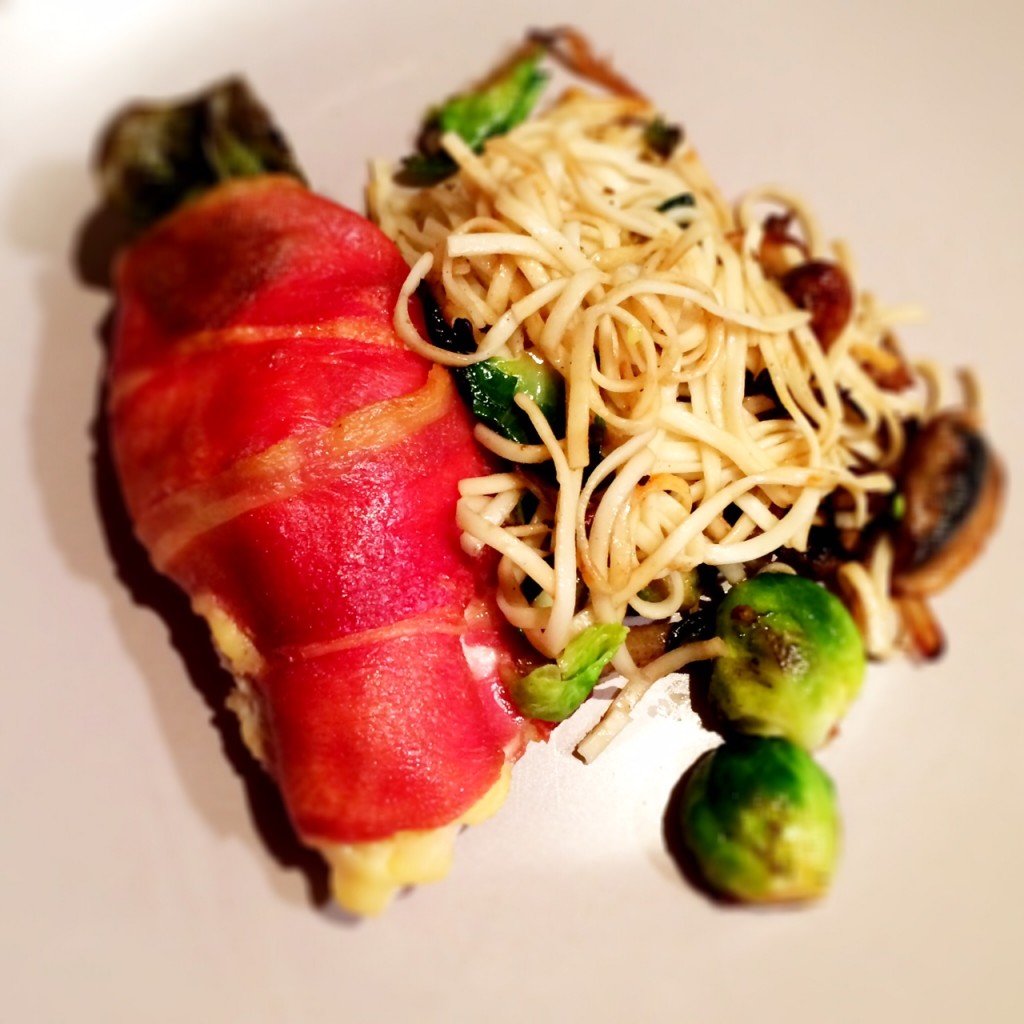 FRIDAY: Beef Mini Roast with  vegetable pasta – the mini roast cooked in about 20 minutes on the weber q. One mini roast with serve 2-3.
SATURDAY: Night Off – We celebrated Mr 5's birthday today so we were all pretty exhausted by the end of the day.
OTHER THINGS WE ATE:
Sunday morning breakfast treat of Pancakes topped with Strawberries, coconut and cream. I made the pancake batter in the Kambrook Blitz2Go and it made the smoothest batter.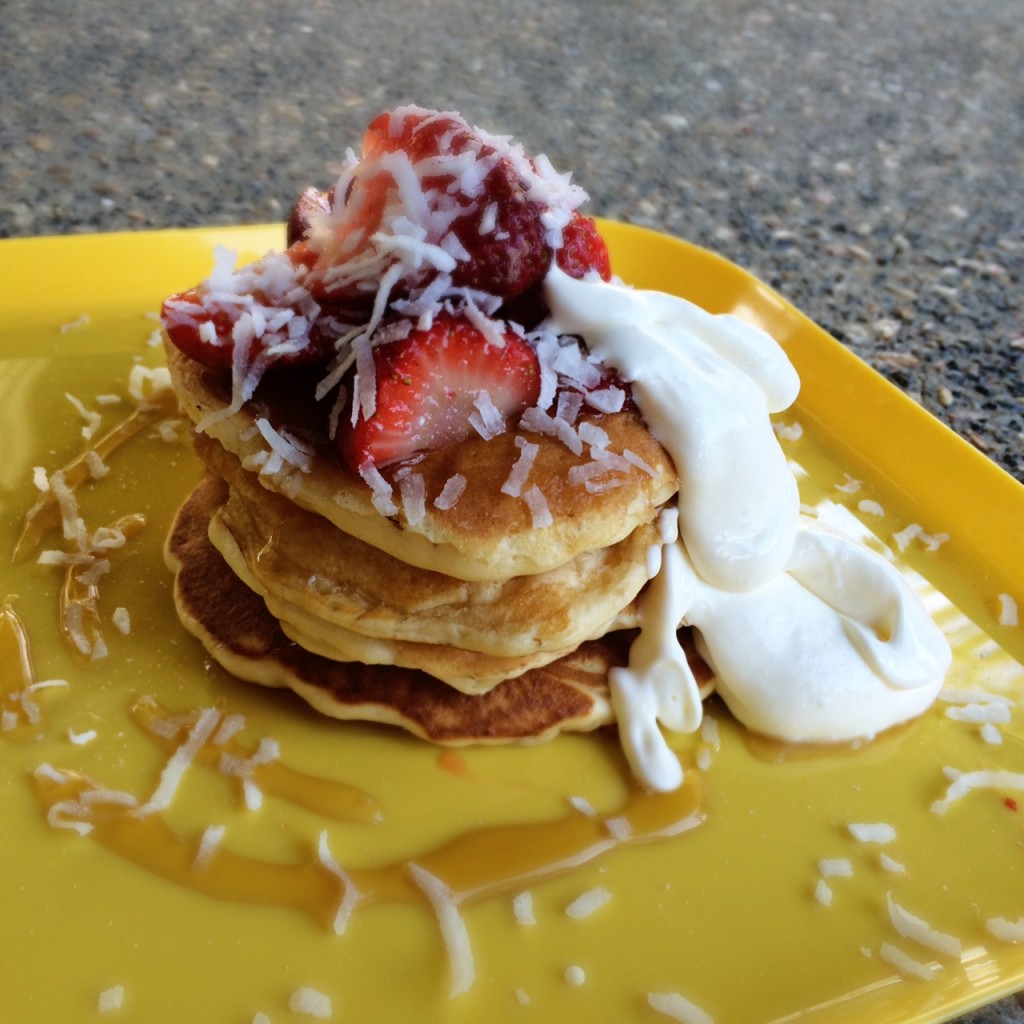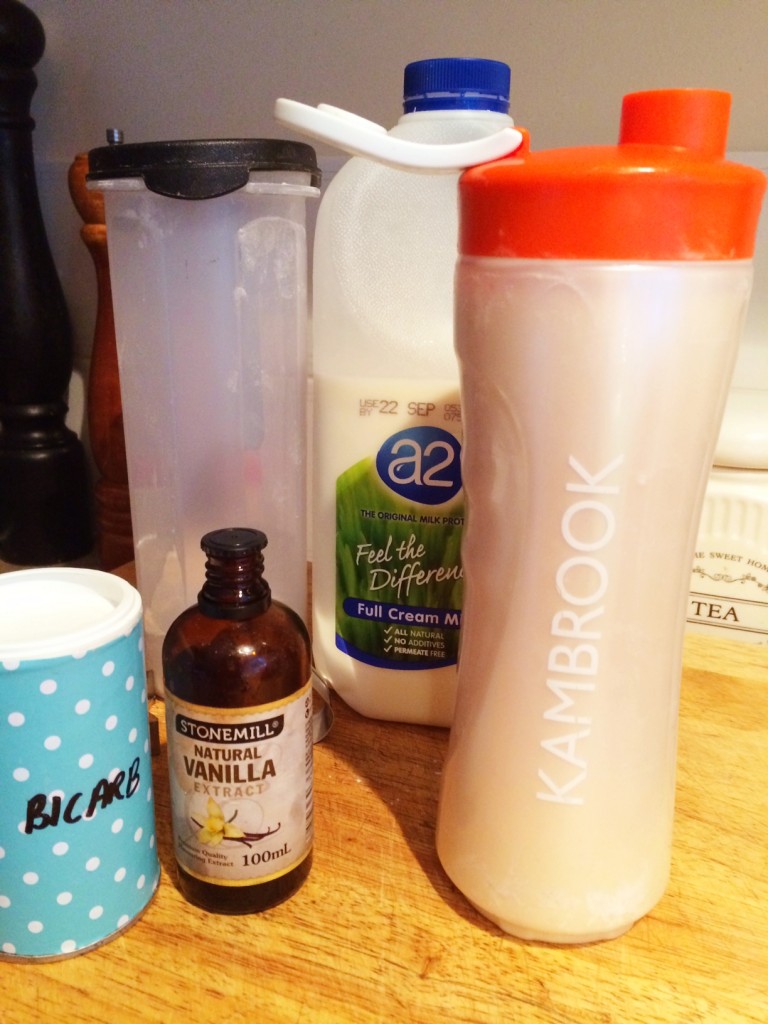 This week we started using our BBQ again now that it has warmed up and the sun is staying out longer – do you enjoy cooking on the BBQ?

(Visited 662 times, 1 visits today)