I have been making a few one dish meals lately and I have really loved the simplicity of these meals.  There is less washing up and there are no time consuming steps, just place into the dish and bake, dinner is done.
Sausages can sometimes be quite boring, but when you bake them they become more of a meal.  These sausages were leftover from a previous day where we cooked them on a gas stove on the beach while fishing and ate sausage sandwiches.  For dinner I decided to bake them with some hardy vegetables and salami that I had to be eaten.  The end result was a family pleasing meal that I would happily make again when I have a packet of sausages that need eating.
INGREDIENTS
8 Sausages of choice
3 Potatoes, sliced finely
1 Onion, sliced finely
1 Carrot, sliced finely
100gm Salami, sliced
Fresh parsley
Dried Rosemary and Oregano
Salt and pepper
3/4 Cup Water
Optional: cheese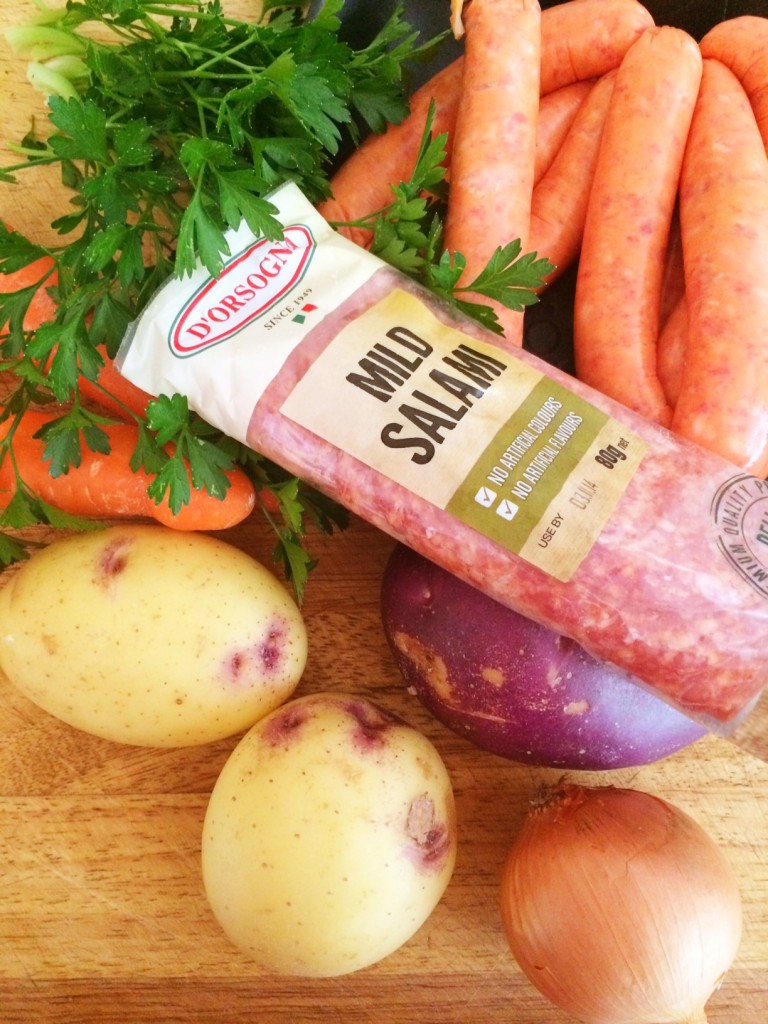 LETS PUT IT ALL TOGETHER
1. In a baking dish place a layer of sliced potato followed by a layer of carrot, onion and salami.  Sprinkle with rosemary, oregano, salt and pepper then add four sausages. Repeat for one more layer. Top with fresh parsley and any remaining ingredients. Add 3/4 Cup water and place into a preheated 160 degree celcius oven and bake uncovered for 20 minutes.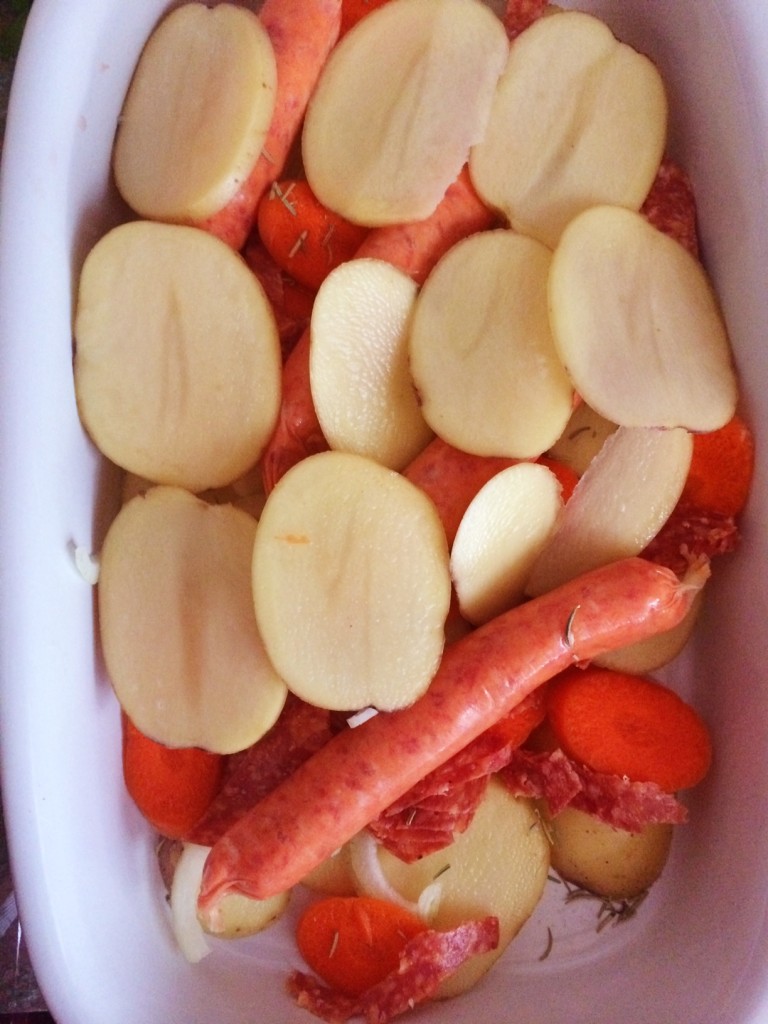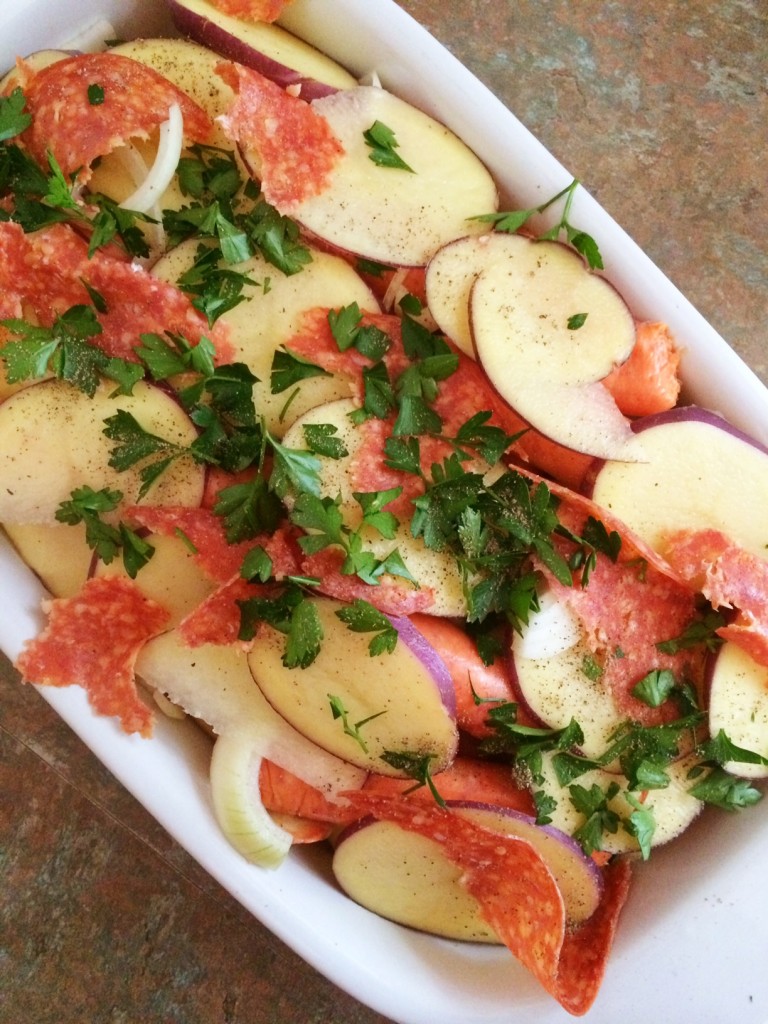 2. With a lid or aluminium foil cover the dish and bake for another 30-40 minutes or until the vegetables have softened.  Finally remove the lid, turn the oven up and bake for an additional 10 minutes to give the potatoes some colour.
Enjoy with garlic bread or a leafy salad.
Serves 4-6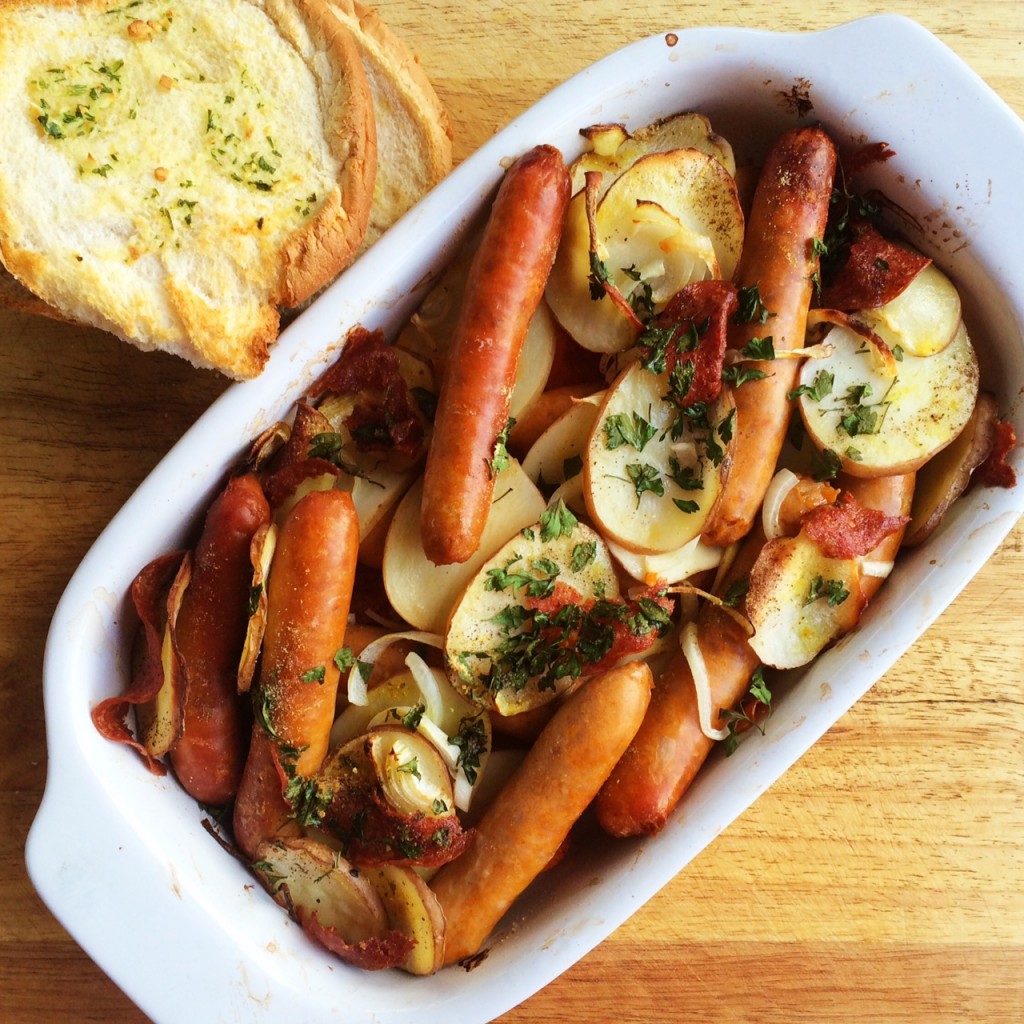 (Visited 2,382 times, 7 visits today)