Today I want to have a chat about a2 Milk and what makes it unique, as well as sharing a great trick to have iced coffee or chocolate ready when you are.
Firstly let's clear up exactly what a2 Milk is and why it is different from other milk:
All regular cows' milk brands contain a mix of A1 and A2 proteins.  A recent study by Curtin University suggests the A1 protein in regular cows' milk might cause digestive discomfort in some of us.  a2 Milk is the only milk to come from cows specially hand-picked to naturally produce only the A2 protein, and not A1.  For those who experience tummy discomfort after drinking regular cows' milk, it might be because of the A1 protein and a2 Milk might make a difference.
From personal experience I know that when I order a coffee from a cafe I tend to feel rather full and heavy in the tummy. At home I had made the switch to almond milk due to feeling uncomfortable after drinking cows' milk, but the flavour of the almond milk makes my coffee unenjoyable and I wasn't really enjoying the hefty price tag ($3.50 min per litre for almond milk).  I am now happy that I can enjoy my coffee again with a2 Milk and actually taste my coffee without any of the heavy feeling in my tummy.
I wish I had known about a2 Milk earlier.
If you experience digestive discomfort after drinking regular cows' milk, and you have not been medically diagnosed as lactose intolerant, your symptoms might be due to the presence of the A1 protein in regular cows' milk.
Now that I am happily drinking a2 Milk, I am looking forward to iced coffee's as the weather warms up and the kiddos can enjoy iced chocolates.
INGREDIENTS
2 Tbs Granulated Coffee or Cocoa Powder for Iced Chocolate
2 Tbs Sugar
1 Cup Boiling Water
LETS PUT IT ALL TOGETHER
1. In a jug place the coffee and sugar, followed by the boiling water. Mix until the sugar is dissolved.
2. Pour into ice cube moulds and place in the freezer to set.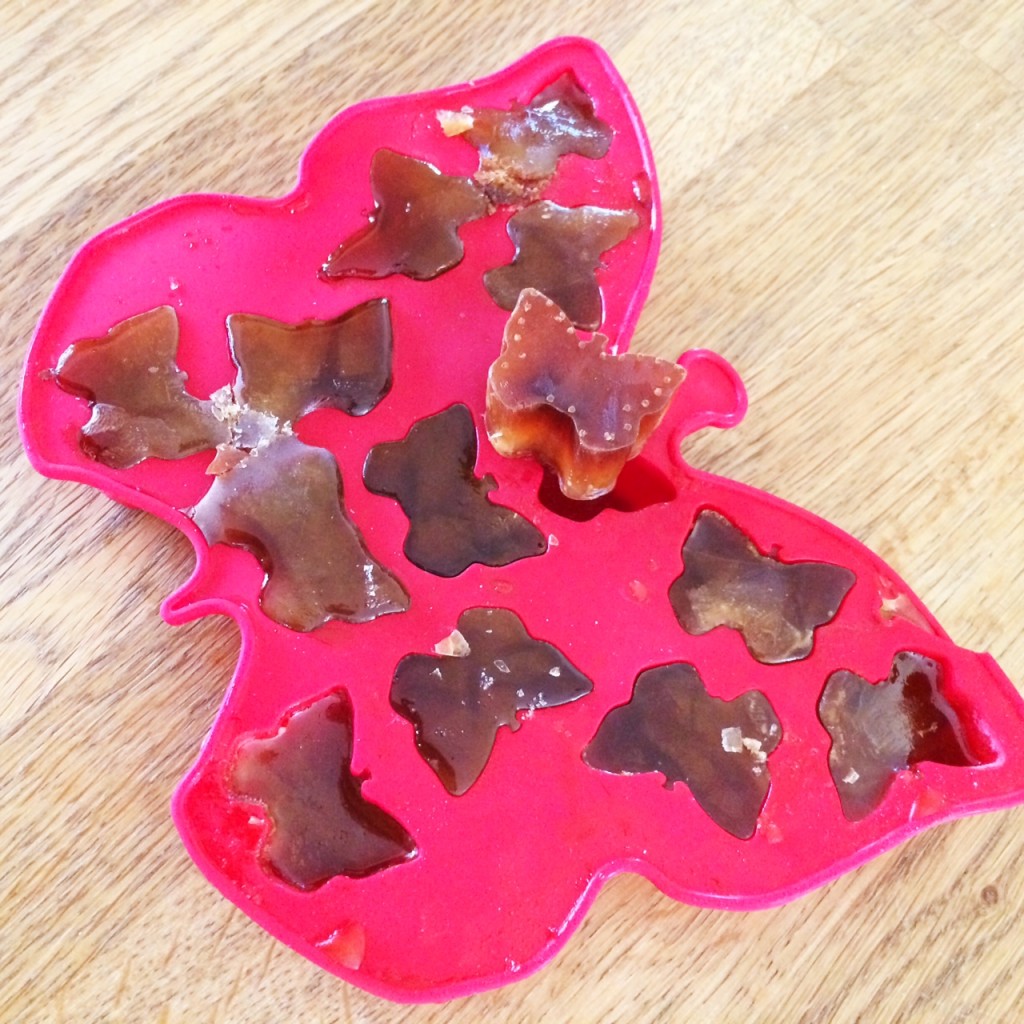 3. When you are ready for an iced coffee simply take 6 coffee ice cubes (more if you like your iced coffee strong) and pour over a2 Milk.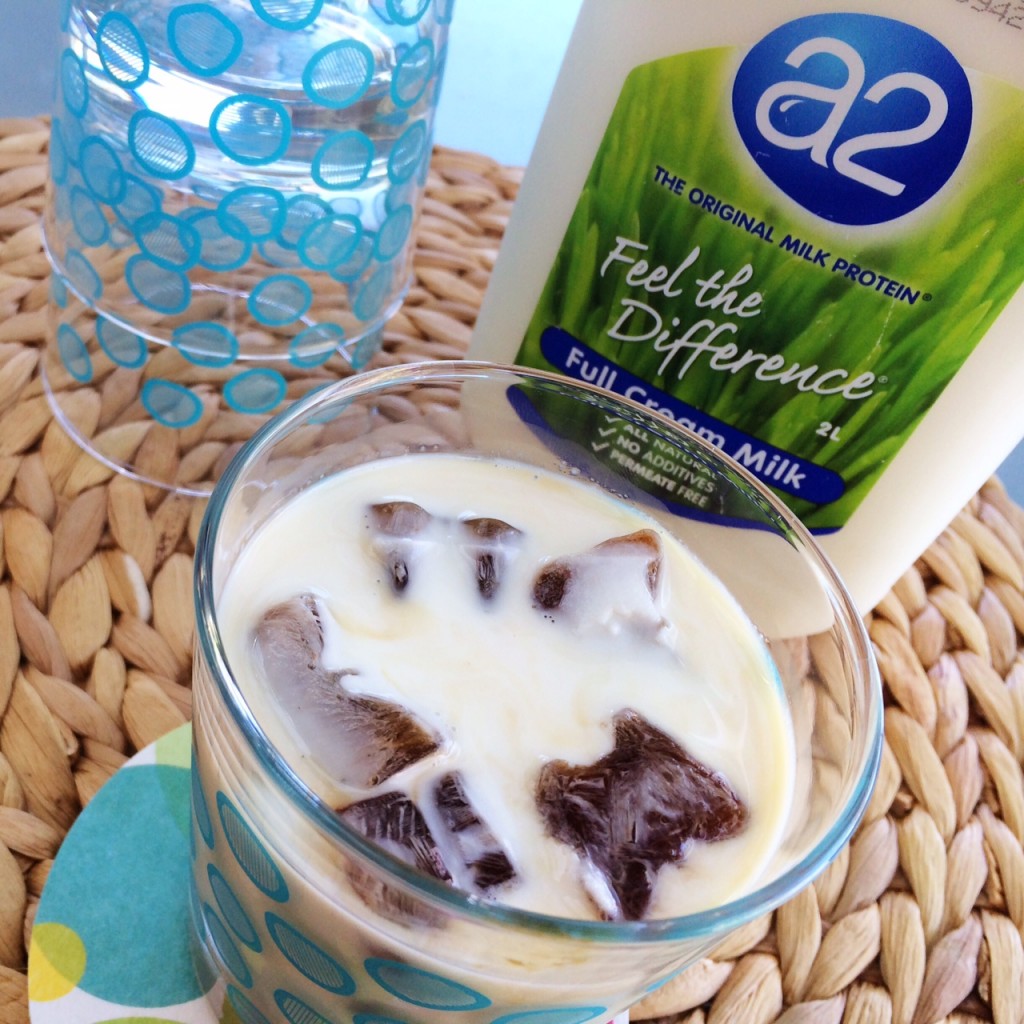 As the coffee ice cubes start to melt the coffee flavour will be released giving you a super cold easy to digest Iced Coffee.  I particularly liked it when I crunched on one of the coffee ice cubes and got a lovely burst of coffee flavour.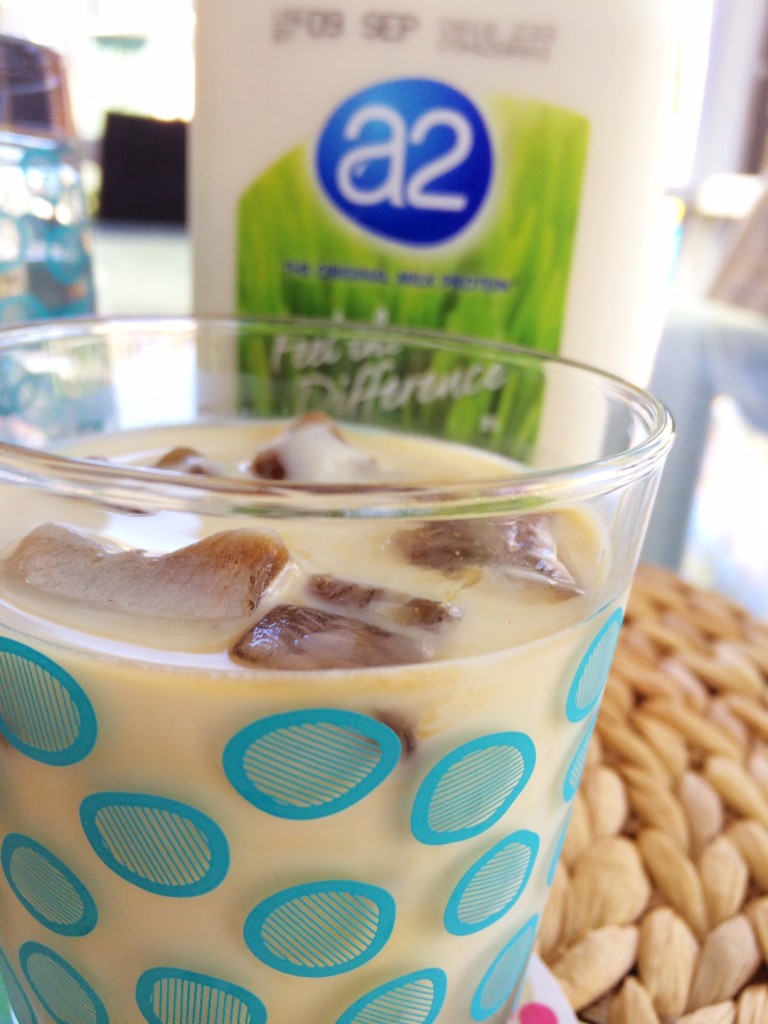 Normally a drink made mainly of milk would of been out of the question for me, as I know the feeling I get in my tummy afterwards (heavy and just uggh) not this time though.  You really do feel the difference with a2 Milk.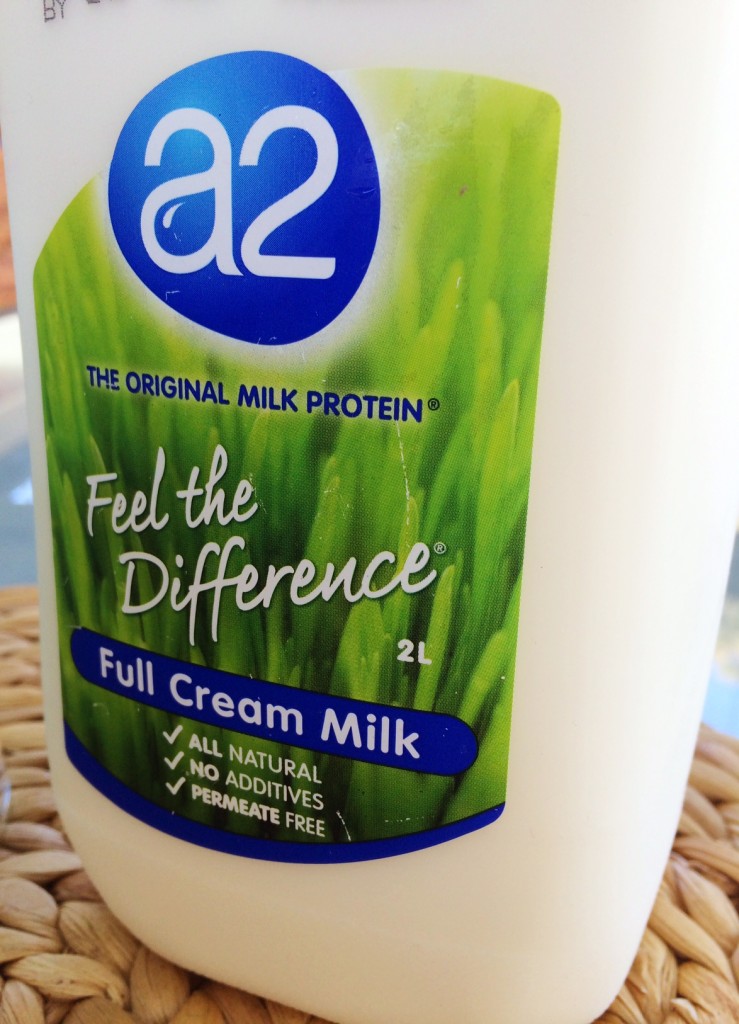 SHARE YOUR HAPPY MOMENT TO WIN….
That was my Happy Moment, being able to enjoy cows' milk again in my coffee and now Iced coffee.
Share your Happy Moments of what you are now able to enjoy thanks to a2 Milk™ for the chance to win Nespresso coffee machines and Cuisinart Ice cream makers (Game of Skill). CLICK HERE FOR ENTRY DETAILS.
This is a Sponsored Post.  Informative information was provided. Opinions, recipe and photo are all my own.

(Visited 539 times, 6 visits today)