This is a great recipe for when you are in a hurry. Full of flavour, colour and goodness you will want this one on your list of meals this winter while Broccoli is cheap.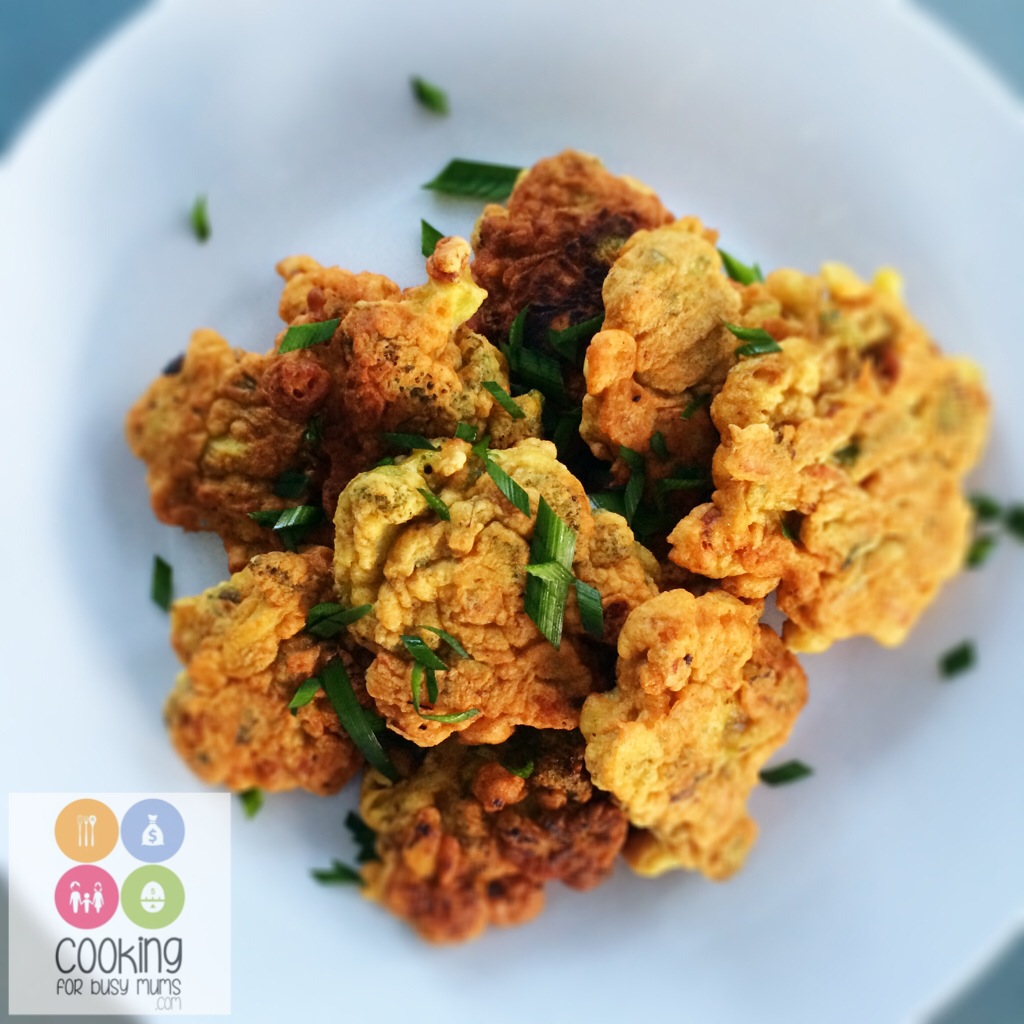 INGREDIENTS

1 Cup Broccoli floweretts (you want the very tips that are only about 1cm in length and width)
1/2 Cup finely diced Bacon
1 Spring Onion, sliced finely
2 leaves garlic chives, sliced finely
1/3 Cup plain flour
1 Tsp Curry Powder
2 Eggs
Water
Olive Oil

LET'S PUT IT ALL TOGETHER

1. In a small frypan place the bacon and cook until just lightly browned.
2. While the bacon is cooking in a medium bowl place the flour, curry powder, eggs and 3 tbs water. Whisk together to form a thick but loose batter. You may need to add a little more water. If you add too much simply add more flour (but not too much)
3. Once the bacon is cooked allow to cool slightly then add to the batter along with the Broccoli, spring onion and garlic chives. Mix to coat well.
4. In the same frypan that you cooked the bacon add some olive oil (enough to shallow fry). Place spoonfuls of the batter into hot oil. Cook for about 30 seconds on each side or until golden on one side before flipping to cook the other side.
Place onto paper towel once cooked to soak up any excess oil.
5. Repeat until all the batter is cooked.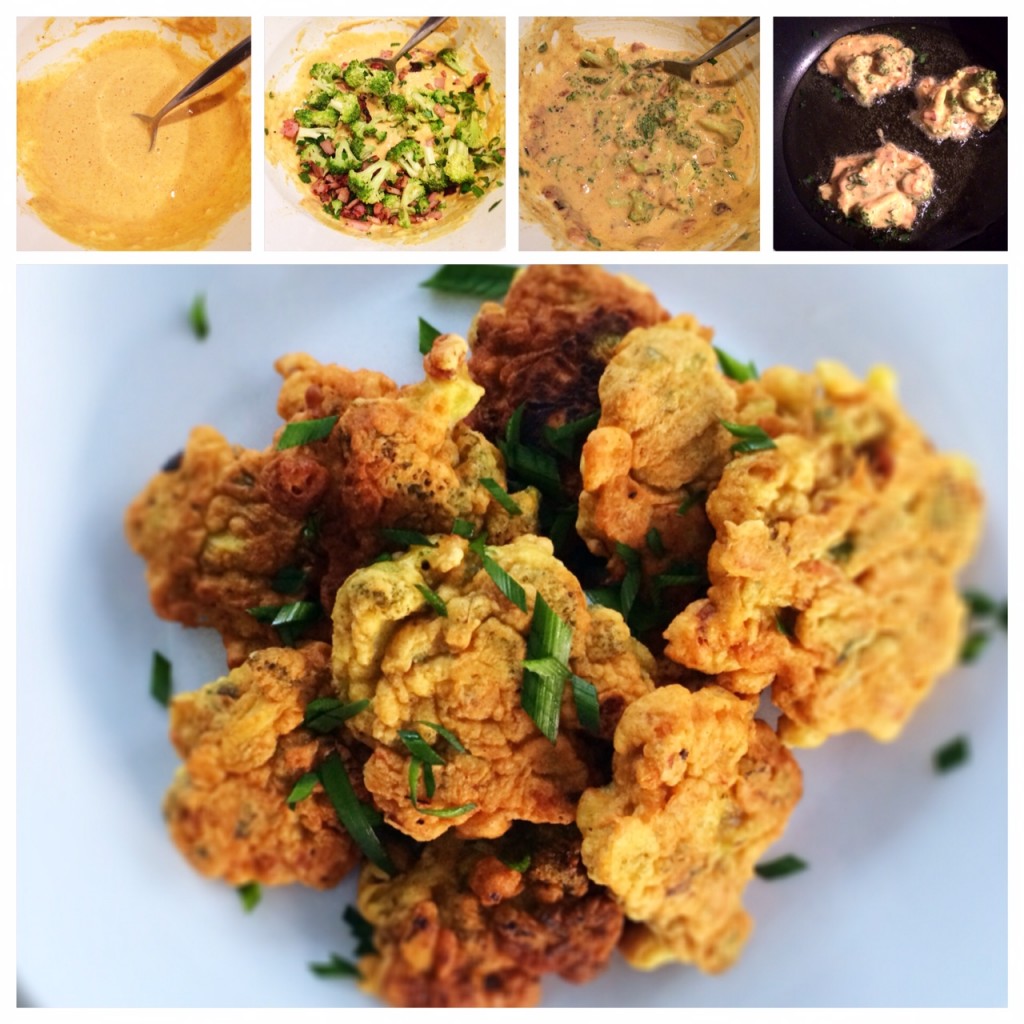 Served with a side salad, fish or meat.

Feel free to double, triple etc the mix to make more and freeze.
Makes approx 12
Enjoy the next day cold for lunch or reheat.

(Visited 3,107 times, 4 visits today)