3 Small zucchini's, grated
1 Large sweet potato, grated
1 Carrot, grated
1 Cup cheese, grated
1/2 Cup plain flour
4 Eggs
1 tsp vegetable stock powder
Salt and pepper to taste.
1. In a large bowl place the grated vegetables and cheese.
2. Add the flour, vegetable stock powder, salt and pepper and stir to coat the grated mix.
3. Add the eggs and stir well to combine.
4. Place into a greased slice tray or a square muffin tray.
5. Bake in a 180 degree Celsius oven for 30 minutes.
Keep refrigerated, can be frozen in individual serves in a zip lock bags.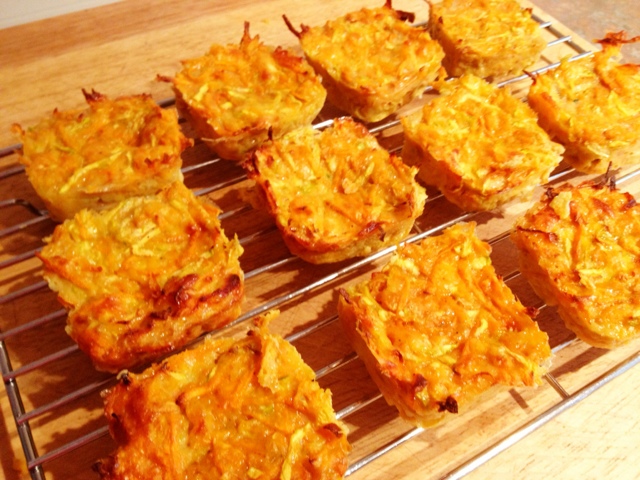 (Visited 7,228 times, 4 visits today)