We are back to school for term 4 this week and I decided to make something a little different for the kids lunchboxes.  While we have been on holidays my two have literally grown some taste buds and started to enjoy things that they would always turn their noses up at *insert happy mum.
I grabbed a packet of D'Orsogna's new flavoured streaky bacon – Smokey BBQ and paired it up with fresh leek and a classic egg and cheese mix to make these delicious tartlets with homemade shortcrust pastry.  You can buy frozen pastry if you like, but it is so easy and cheap to make yourself if you want to give it a try.
You don't need to add any additional seasoning as the bacon gives it all the flavour.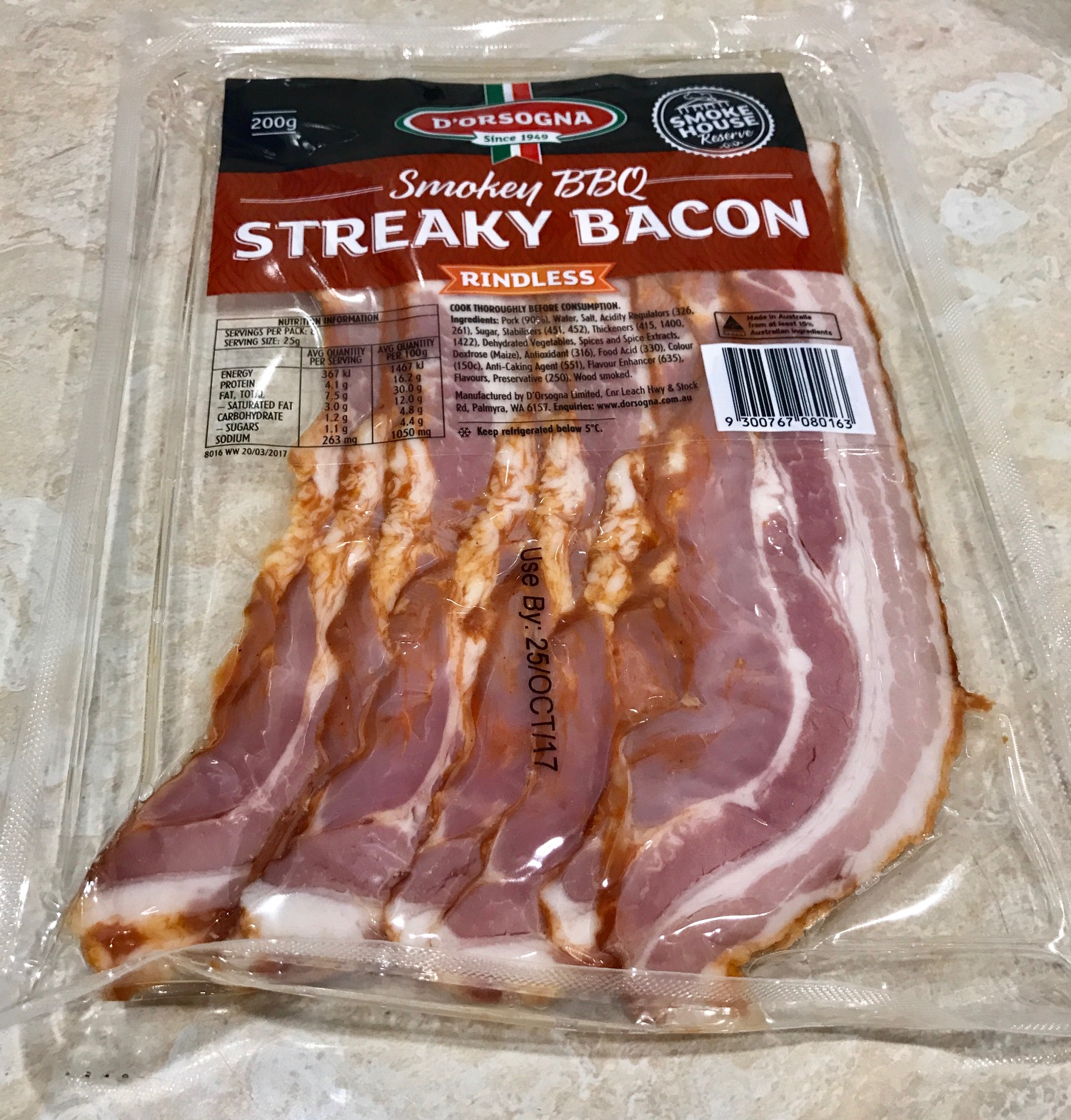 INGREDIENTS
1 Pkt D'Orsogna Smokey BBQ Streaky Bacon (200gm), diced
1 Cup Leek, diced
1/2 Cup Grated Tasty Cheese
4 Eggs
Shortcrust Pastry
2 Cups Plain Flour
125gm Butter
1 Egg
1/4 Cup Milk
Cooking Oil Spray
LET'S PUT IT ALL TOGETHER
Make the shortcrust pastry – Using a food processor, process the flour and butter (alternatively you can rub the flour and butter together with your hands to form a breadcrumb consistency). Add the egg and gradually add the milk until the mix comes together in a ball to form the dough. Wrap with cling wrap and place in the fridge until the bacon and leek is cooked.
Place a frypan over a high heat and add the bacon and leek. Cook stirring regularly until the bacon and leek soften.  Remove from the heat and transfer to a medium size mixing bowl, set aside to cool a little while you make the pastry cases.
Remove the shortcrust pastry from the fridge and take golf ball sized amounts of the dough.  Roll into a ball and then work the dough out to form a circle. Press into a oiled 12 hole muffin tin.  Repeat for the remaining 11 holes.
Add the cheese and eggs to the bacon and leek and mix through until really well combined.
Place into a pre-heated 180 degree Celsius oven. Cook for 20 minutes or until golden and puffed up on top and the pastry has browned.
Enjoy straight from the oven or cold the next day.
Freezer friendly: once cooled place into ziplock bags and freeze for up to three months.  Defrost before eating or reheating.
Store in the fridge in an air-tight container for up to 3 days.
This is a sponsored post for D'Orsogna. Find more recipes like this one visit the D'Orsogna Website and D'Orsogna Facebook Page.

(Visited 4,905 times, 9 visits today)