While the prospect of an all vegetable meal wasn't something my husband was excited about when I told him what was for dinner, I on the hand was excited as I had a bunch of vegetables that need to be eaten before the fruit and vegetable delivery came the next day and this seemed like a great way to use them up.
This is a simple on the stove 30 minute curry that is flavoured with good old Keens curry powder, coconut milk and vegetable stock.  I served it with quinoa as I had half a packet in the cupboard but you can use rice.
While this is a vegetable based curry you can easy add slices of chicken breast in with the vegetables and allow them to cook "poach" with the vegetables.
The kids weren't crash hot on this dish, which I knew they wouldn't be as it is veggie loaded.  I ate the leftovers for work lunch in the preceding three days.
Tip: Try to keep the size of the cut up vegetables the same so that they cook at the same rate.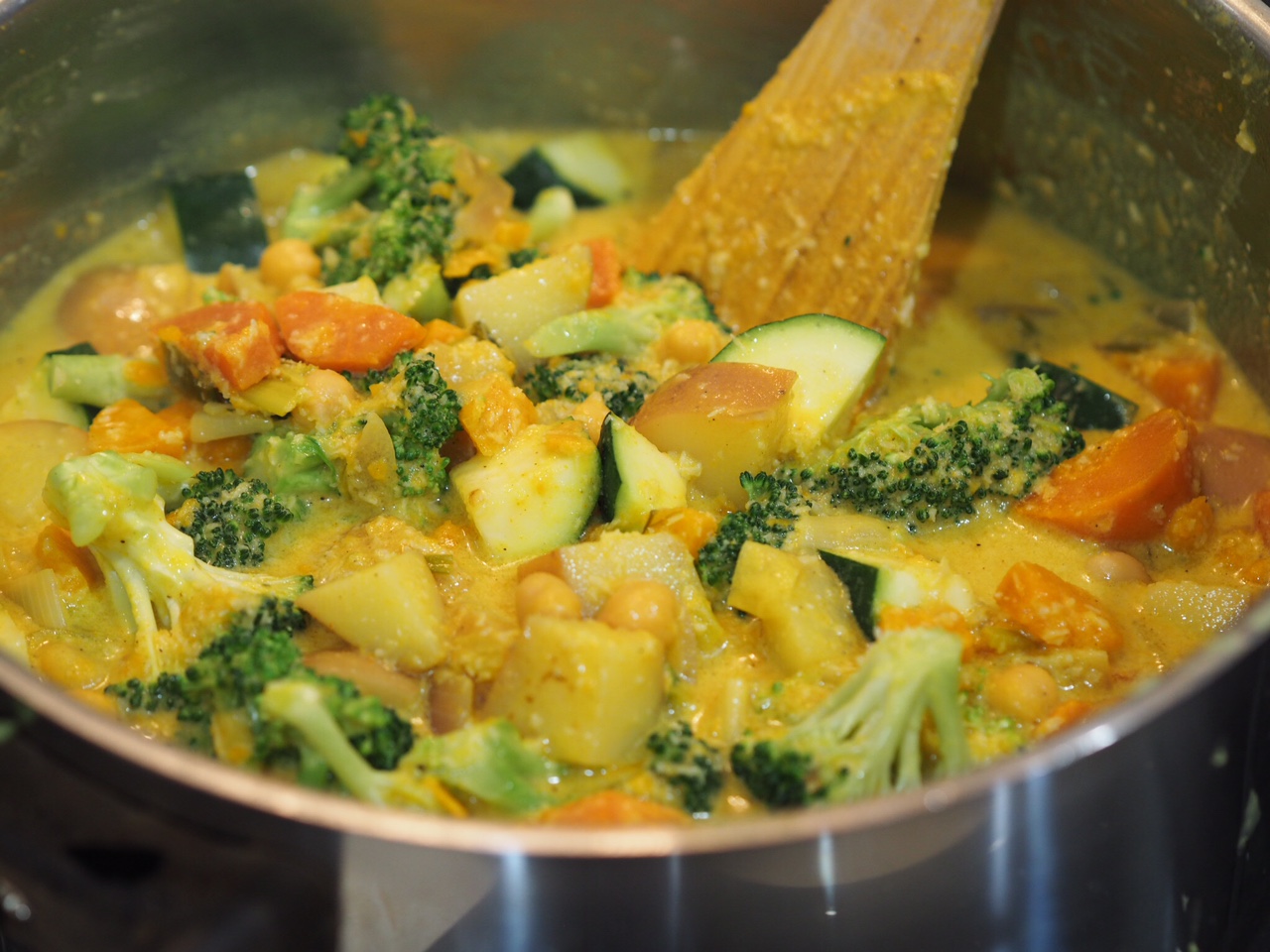 INGREDIENTS
1 Onion, diced
1 Tbs Garlic, minced
4 Washed Potatoes, diced (2cm)
2 Carrots, peeled and diced
1 Sweet Potato, peeled and diced
1 Zucchini, diced
1/2 Head Broccoli, cut up
1 Can (400gm) Chickpeas, drained and rinsed
1 Can  (400ml) Coconut Cream Light
2 Litres Vegetable Stock (or enough to just cover the vegetables when in the pot)
1-2 Tbs Keens Curry Powder
Salt to taste
Olive Oil, for cooking
LET'S PUT IT ALL TOGETHER
Place a large pot over a medium high stove.  Add a splash of olive oil followed by the onion and garlic.  Cook until the aromas a released.
Add the potatoes, carrot, and sweet potato followed by enough vegetable stock to cover.  Stir and bring to a boil.  Once on a boil reduce to a fast simmer.  Cook until the potatoes softens (about 20 minutes)
Add the zucchini, broccoli, chickpeas, coconut cream, curry powder (taste after each teaspoon addition to make sure you have a flavour and heat intensity your family will eat) and mix through.  Allow to simmer for 5 minutes.  Season to taste.
While the curry is cooking you can cook the rice or quinoa.
Serve and enjoy.
Serves 6
You can switch up the vegetables to suit what you have on hand or what your family likes.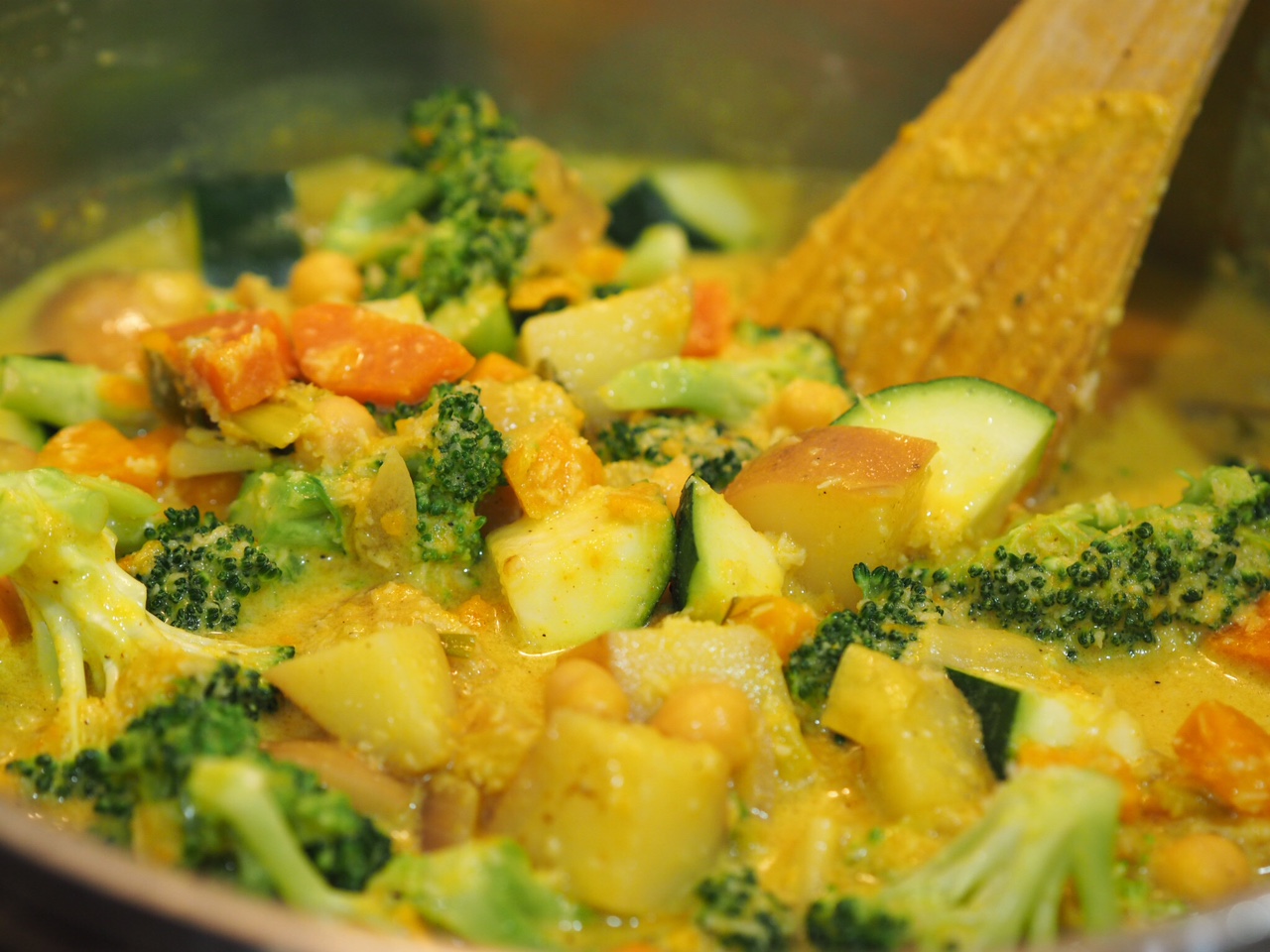 (Visited 12,320 times, 64 visits today)