I have taken the plunge and made my first mug cake and what better type to start with then a Salted Caramel one.  Last week I made a 5 Minute Microwave Caramel Sauce and wanted to see what else I could make with it besides sneaking a spoon here and there.
It turns out that it is perfectly suited to this mug cake as it adds a lovely caramely gooey centre that turns this mug cake into more like a mug pudding.  Best eaten warm it would be perfect to eat on a cold night wrapped up in a blanket watching Winners and Losers.
The one serve this makes was too much for me so I would attempt halving it into smaller microwave safe cups or enjoying the over indulgence.
INGREDIENTS
3 Tbsp Butter, melted
1 Egg, lightly beaten
3 tbsp Milk
4 Tbsp Plain flour
2 Tbsp Brown sugar (you could even try 1 tbs as the caramel sauce is sweet already)
1/2 Tsp Baking powder
1/2 Tsp Cracked Sea Salt
2 Tbsp 5 Minute Microwave Caramel Sauce
LETS PUT IT ALL TOGETHER
1. Place the butter into a microwave safe mug and microwave for 10 seconds or until it just melts.
2. Add in milk and then the egg and lightly whisk with a fork until just combined.
3. Add dry ingredients into mug and whisk with the fork until mixed thoroughly.
4. Add a tablespoon of the 5 Minute Microwave Caramel Sauce to the top of the mixture. This will give you the burst of caramel as you break through the top.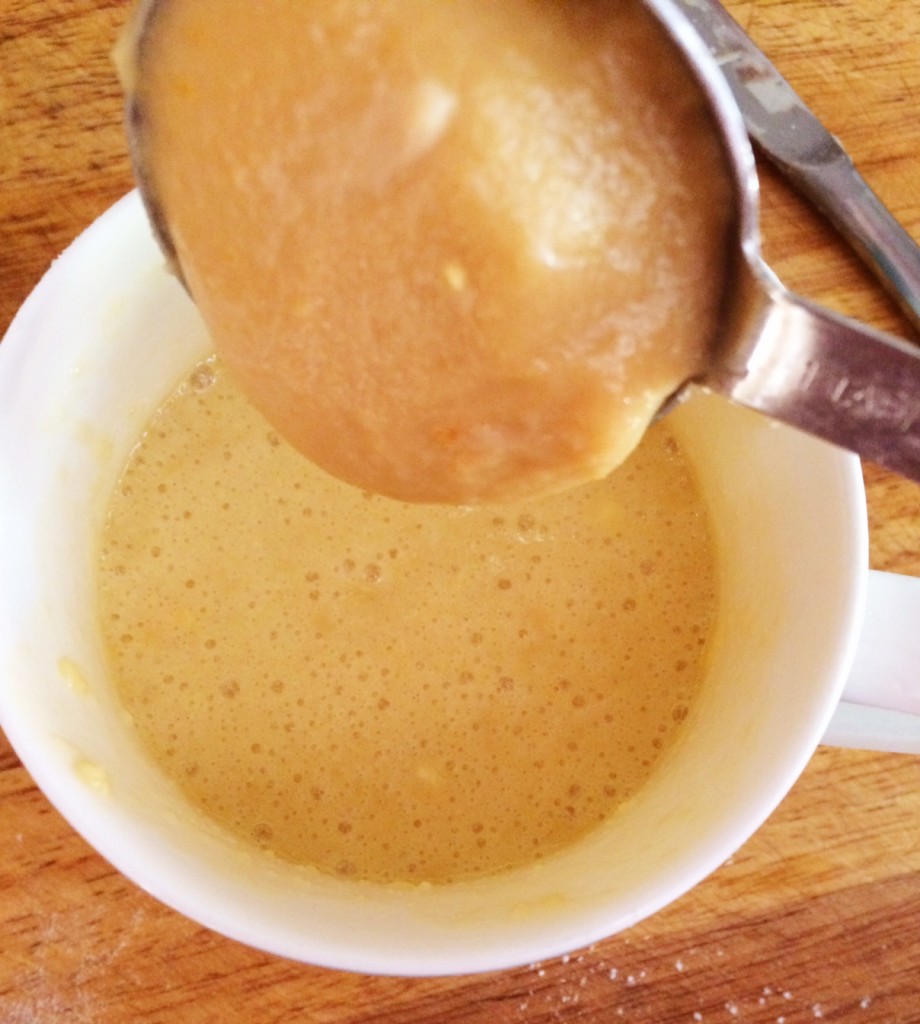 5. Place mug into the microwave and cook for 2 minutes on medium heat.
6. The cake should still be gooey when you break through.
7. You can spoon the second tablespoon of the caramel sauce on top of the cooked cake and add a sprinkling of the cracked sea salt to enhance the salted caramel flavour.
Enjoy as is or serve with ice cream or whipped cream.

(Visited 32,443 times, 107 visits today)