The cooler weather is here and the sunlight hours are shorter which means by the time I pick the boys up from after school care and get home from work it is already starting to get dark and I have two hungry boys on my hands.
I have started to use my slow cooker again and on the second day that I go to work I set it up in the morning so I can come home to dinner already cooked.  The day after we will generally eat the leftovers and anything else left from the week as it is Thursday the day before bin collection day and the day before shopping for the week.  I like to clean the fridge out and make sure we eat what is still good to eat to reduce our food wastage, save money and it means I get a bonus night of cooking a new meal.  It's a win, win win situation.
We have our favourites like Beef and Sweet Potato Stew which Mr 6 declares as the best dinner ever but I am going to try and make a different slow cooked meal each week during the cooler weather.
Last wee we enjoyed this rich tomato and beef stew.  I chose gravy beef for this recipe because it was the cheapest of the cuts available for slow cooking, mind you at $14.99kg it still isn't really cheap.  What happened to the days when cuts like this were only $6-8kg?  Is it because slow cooking has become more fashionable so the supermarkets put basically a premium price on it?
If anyone knows where you can buy cheaper slow cooking meat on the Gold Coast please let me know in the comments.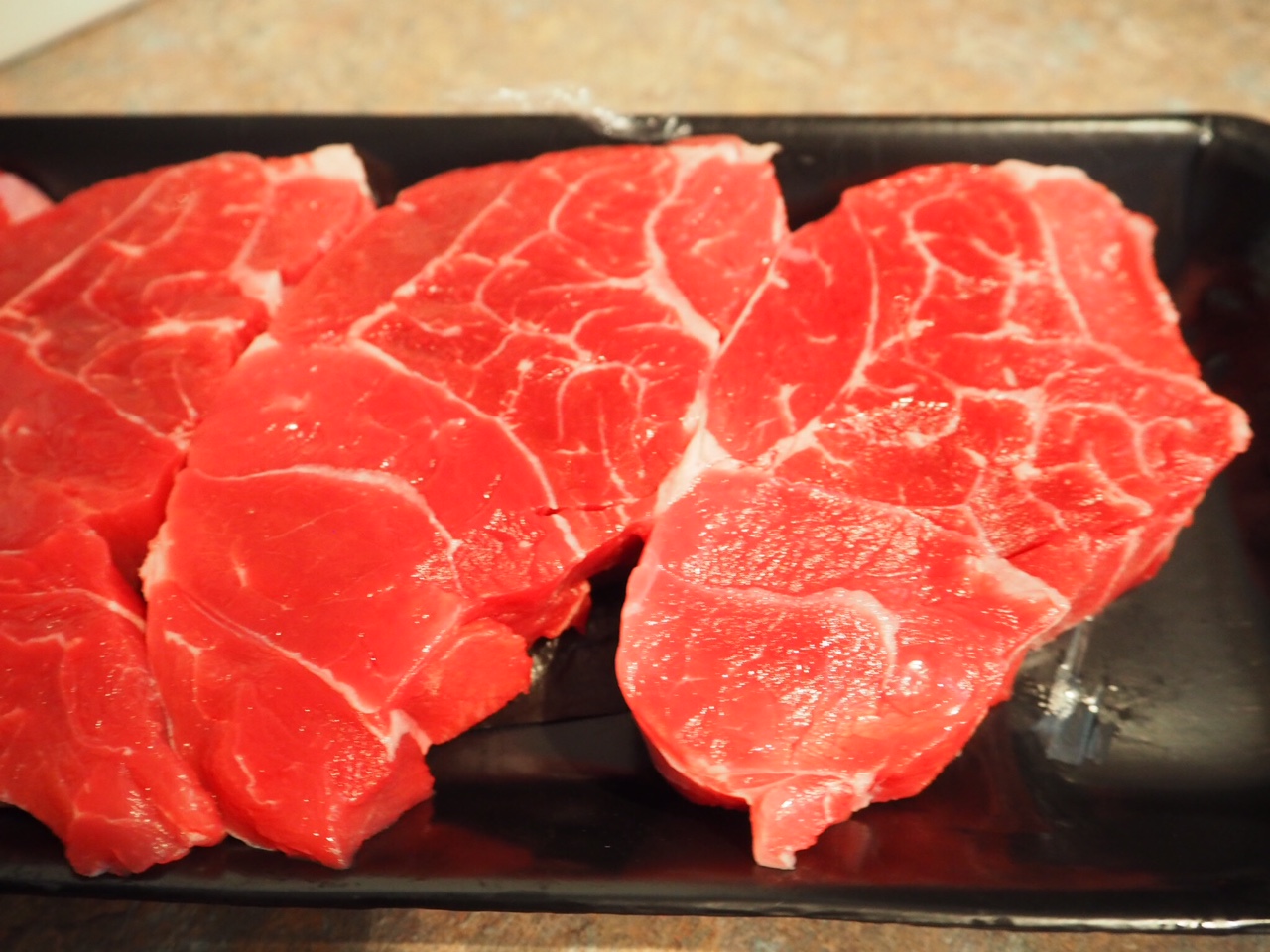 INGREDIENTS
1kg Gravy Beef
1 Leek, sliced
4 Tomatoes, cut into 8ths
1/2 Red Capsicum, sliced
4 Mushrooms, sliced
2 Tbs Minced Garlic
Salt and Pepper
1 Can (400ml) Condensed Tomato Soup
Sour Cream and parsely to serve
LET'S PUT IT ALL TOGETHER
1. My slow cooker has a built in saute function, if yours doesn't simply do this step in a fry pan and then transfer to the slow cooker.
Cut the gravy beef in half.  I am leaving them in larger pieces so that I retain nice chunks of meat that don't disintegrate.  Saute with the garlic and salt and pepper until browned on both sides.
2. Add the  fresh vegetables and mix through.  saute for a further minute.  If using a fry pan now is the time to add it to the slow cooker.  Add the tomato soup and mix through.
3. Set to low and leave to cook for 8 hours.  When ready to serve add a dollop of sour cream and fresh parsely.  These are both optional.
Serves 8
Serve with rich or mashed potato.
Store leftovers in the fridge in an airtight container in the fridge for up to 3 days.
Freezer friendly: Store in an airtight container in the freezer for up to 3 months.  Allow to defrost in the fridge before reheating.

(Visited 8,148 times, 5 visits today)