One pan dishes are my all time favourite dinners to cook.  They are easy to make and clean up and are perfect for those nights when you've come home from work or have been out late in the afternoon.
This dish for Orange Chicken is tangy, sweet and fresh. I have added a frozen peas but it is also versatile enough that you could use other small cut frozen vegetables like corn, carrots or beans.  Work with what your family loves and you can't go wrong with the lovely orange sauce.
INGREDIENTS
1.5 kg of Chicken Pieces (I cut up a whole chicken into 10
3 Tsp Minced Garlic
Juice of 2 Oranges
Zest of 1 Orange
1/3 Cup Honey
1/3 Cup Soy
1/4 Rice Wine Vinegar (optional)
1/2 Tsp Ginger, powder
1/2 Tsp Pepper
3 Tbs Cornflour
Olive Oil
Plain Flour
1-2 Cups Frozen peas or other small cut frozen Vege of choice
Serve with cooked quinoa or rice.
LETS PUT IT ALL TOGETHER
1. Place a large fry pan on a hot stove.  Add a drizzle of olive oil.
2. Dust the chicken pieces in some plain flour (dust of any excess).
3. Place the chicken pieces into the hot pan. Cook on the first side for 5 minutes then turn and cook for a further 3 minutes on the other side. You want to cook your chicken until it is nice and golden on both sides.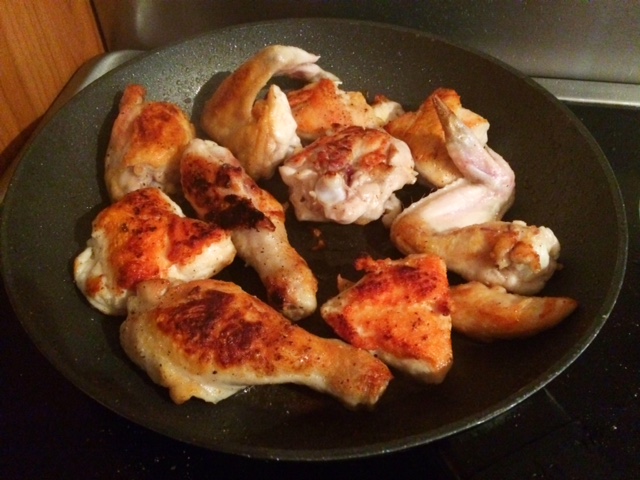 4. While the chicken is cooking, place the garlic, orange juice, orange zest, honey, soy sauce, rice wine vinegar (if using), ginger powder, pepper and cornflour into a jug. Whisk until all the ingredients combine.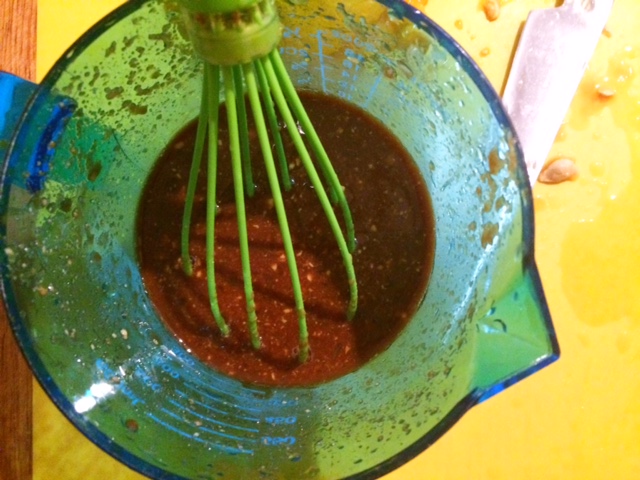 5. Once the chicken is cooked, turn the stove down to a medium heat. Pour over the orange sauce and mix through the chicken pieces.  Once the sauce thickens place a lid on the fry One Pan Orange Chickenpan and cook on a medium low heat for 10 minutes.
6. Add the frozen vegetables and cook for a final 10 minutes.
While the chicken cooks in the sauce prepare your quinoa or rice.
Serves 4-5

(Visited 3,588 times, 15 visits today)