Oranges are back in my fridge as Winter has returned and they are coming down in price and getting better in flavour.  The kids have been taking orange wedges as their morning fruit at school and I have been trying to include them in new recipes.
This recipe for one bowl orange and choc chip muffins is super easy and delicious.  I particularly love one bowl recipes that don't require the use of an appliance as I can make them early on a Sunday morning when either hubby or the kids are still asleep.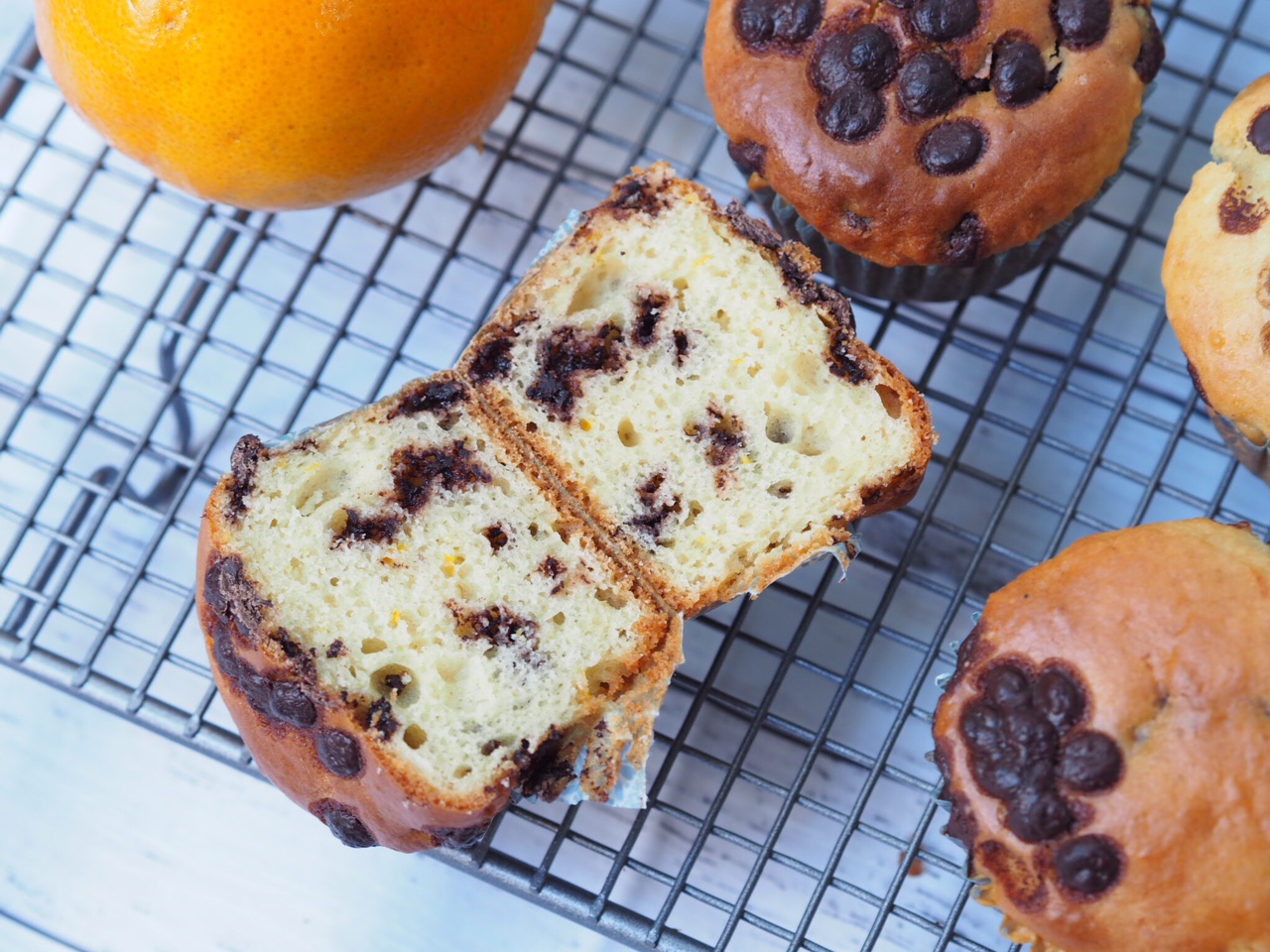 INGREDIENTS
1 Orange, juiced
Zest of 1 Orange
2 Eggs
1/2 Cup Milk
1/4 Cup Rice Bran Oil or Light Olive Oil
1/2 Cup Raw Sugar
2 Cups Self Raising Flour
1/2 Tsp Salt
1 Cup Chocolate Chips
LET'S PUT IT ALL TOGETHER
In a large mixing bowl add the first 6 ingredients.  Whisk until well combined.
Add the remaining ingredients reserving some of the chocolate chips for the top of the muffins and mix until just combined.  Dom't overwork the batter.
Divide into a 12 hole lined muffin tray.  Sprinkle on the reserved chocolate chips and place into a pre-heated 180 degree Celsius oven and bake for 15 minutes or until golden on top and they bounce back when touched.  Allow to cool in the muffin tray for 5 minutes before removing to cool on a rack.
Makes 12 (plus a little extra)
Store in the fridge in an air-tight container for up to 5 days.
Freezer friendly: place into zip lock bags or a freezer safe container and freeze for up to 3 months.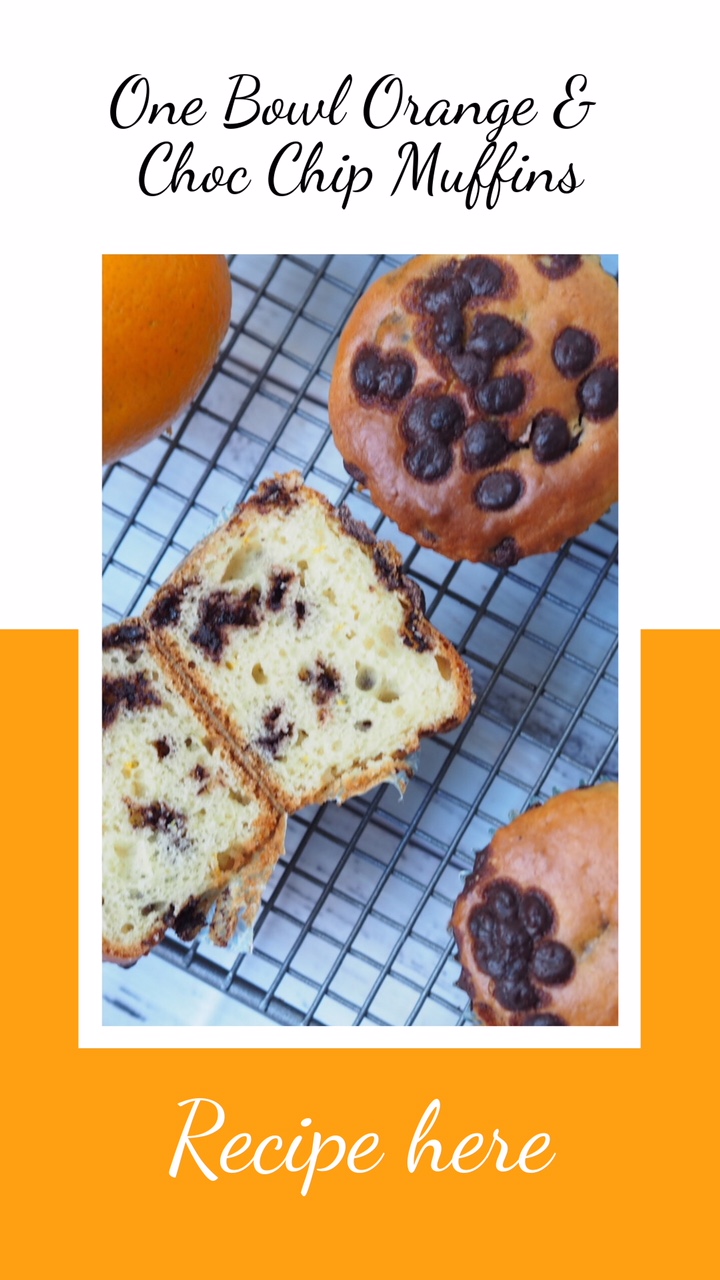 (Visited 4,653 times, 21 visits today)