Pasta bakes are one of my favourite lazy dinners, why you ask?  Because all you literally have to do is cook the pasta, add the flavoured ingredients whack it in the oven and viola dinner is ready.  It's easy to serve, just spoon it out and you good to go.
I am using my favourite D'Orsogna Triple Smoked Ham that you can get from the deli counter at Woolworths. I love this cut of ham for when I want to get flavour into a dish with out any fuss.  The smokiness of the ham comes through in every bite.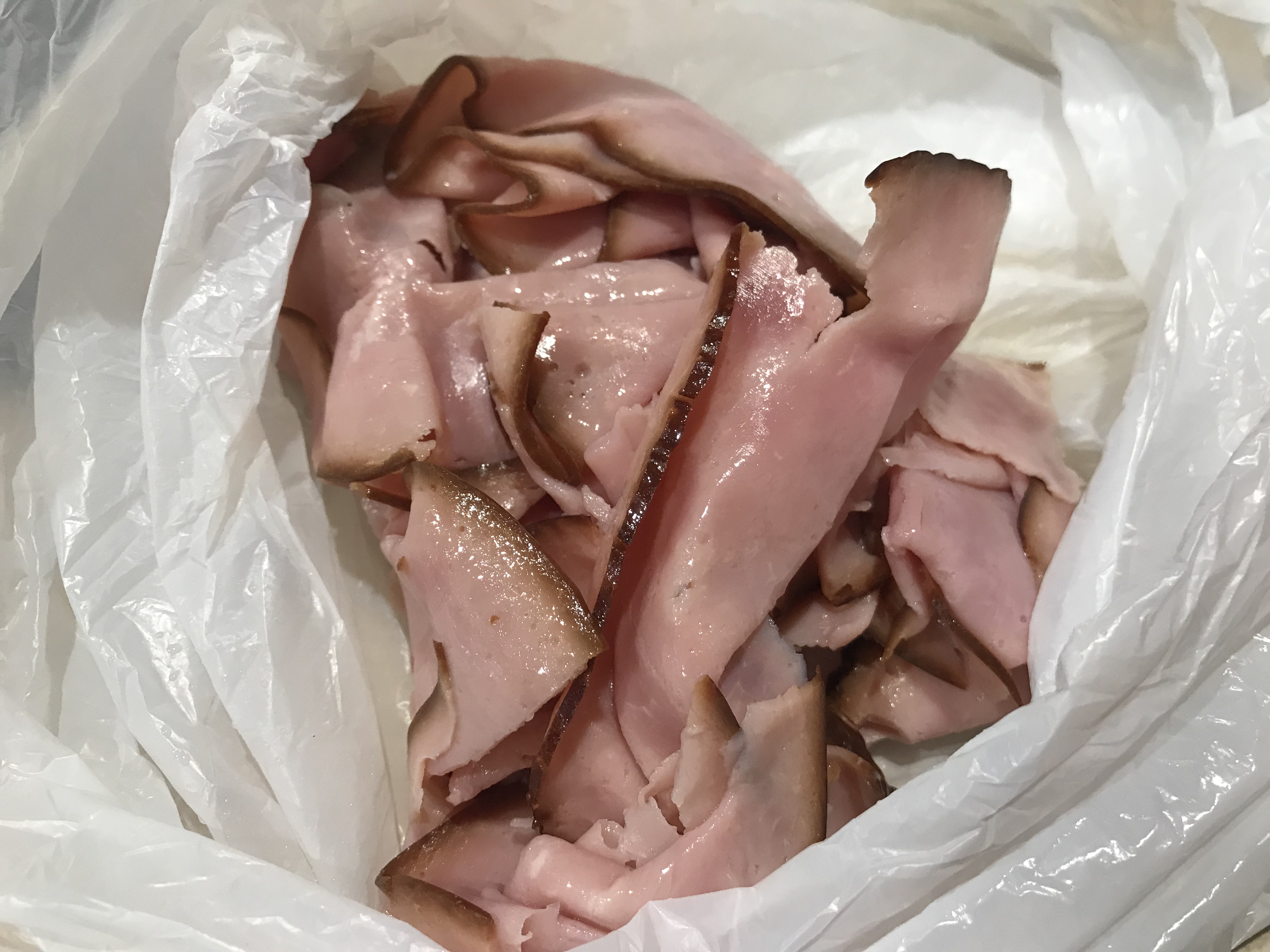 For this dish I am also using a creamy mushroom pasta sauce that I haven't served to the family before.  I was a little worried that I would have two kids that wouldn't eat it but I included some of their favourite ingredients olives and pumpkin so they could see something familiar in the dish and what would you know they loved it.
While I have chosen to used Wagon Wheel pasta, you can use any shape.  I just chose it as I haven't used it before and like to make dinners fun.
INGREDIENTS
250gm D'Orsogna Triple Smoked Ham, sliced
1 Jar 490gm Creamy Mushroom Pasta Sauce
400gm (uncooked weight) Wagon Wheel Pasta
1/2 Cup Parmesan Cheese, shaved
1 Cup Pumpkin, small cubed
1 Cup Mozzarella Cheese, grated
Pitted Kalamata Olives
LET'S PUT IT ALL TOGETHER
1. Bring a large pot of salted water to the boil.  Add the pasta and cook, 3 minutes before it is al dente add the pumpkin.  You want it to just get some heat and start to soften ever so slightly. Drain the water and return to the pot.
2. Pour in the creamy mushroom sauce, add the parmesan cheese and mix to combine.  Transfer to a large baking dish.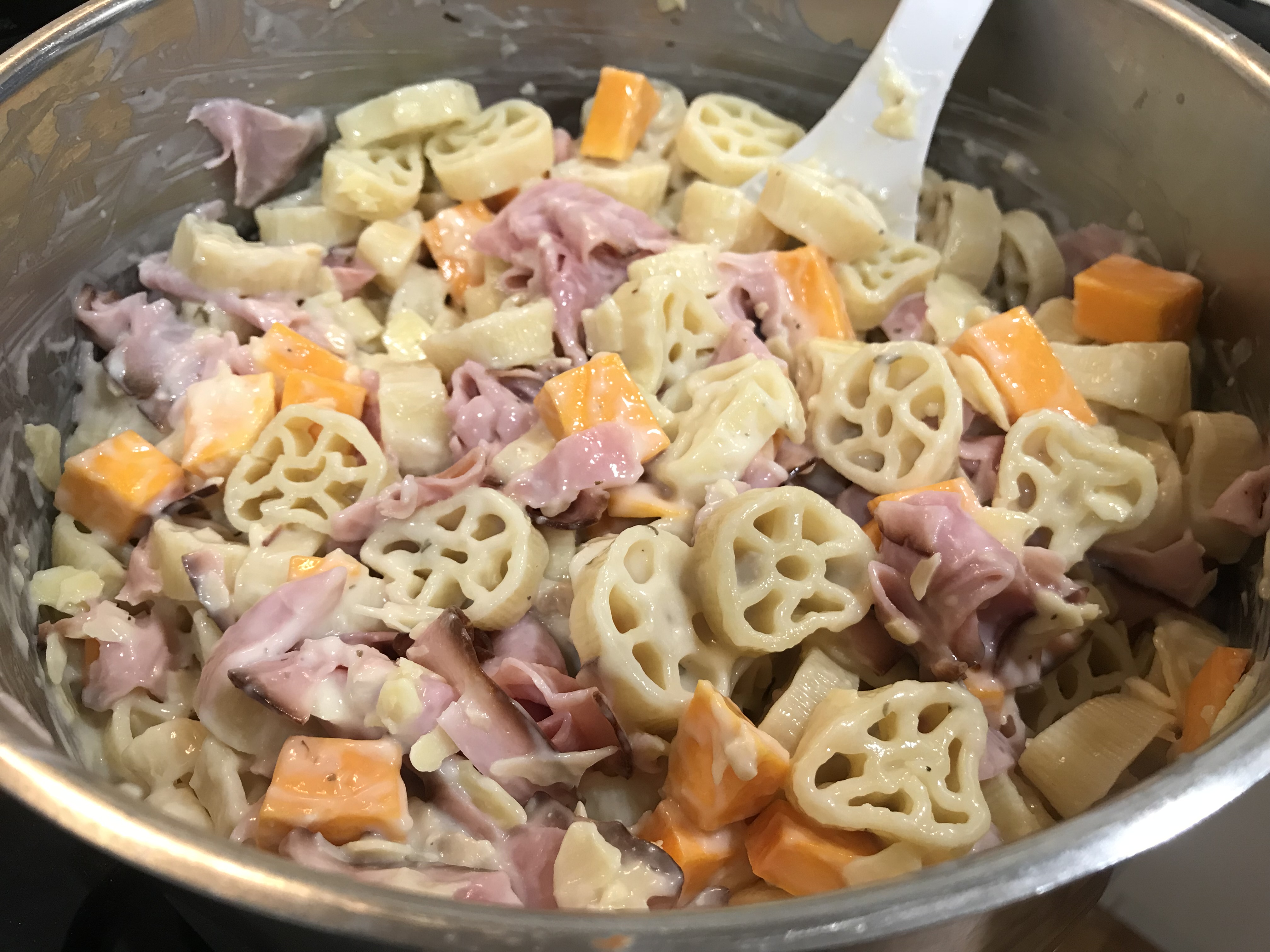 3. Add olives (these are optional – I have added them as my biggest boy loves them) and then sprinkle over the mozzarella cheese.
4. Place into a pre-heated 180 degree Celsius oven to cook until the cheese is melted and golden and you can see the sauce starting to bubble. Remove from the oven and serve.
Store leftovers in the fridge in an airtight container in the fridge for up to 3 days.
Freezer friendly: Store in an airtight container in the freezer for up to 3 months. Allow to defrost in the fridge before reheating.
This is a sponsored post for D'Orsogna. Find more recipes like this one visit the D'Orsogna Website , D'Orsogna Facebook Page   and D'Orsogna Instagram Page.


(Visited 1,799 times, 9 visits today)