I must admit I love a good potato salad to accompany my BBQ meat or smooched into a fresh bread roll with hot BBQ chicken it is pure comfort food.
I made this super each loaded ham potato salad.  I've called it loaded because you literally just load everything into the bowl and mix.  I've get the ingredients simple and classic.  The flavour of this only gets better the next day as the spring onion flavour marinates into the sauce and potatoes.
I have used my favourite D'Orsogna 100% Premium Australian Ham off the Bone.  I got it from the Woolworths Deli Counter and purchased the sliced cuts so I could dice into even squares that held their shape with the potato cubes.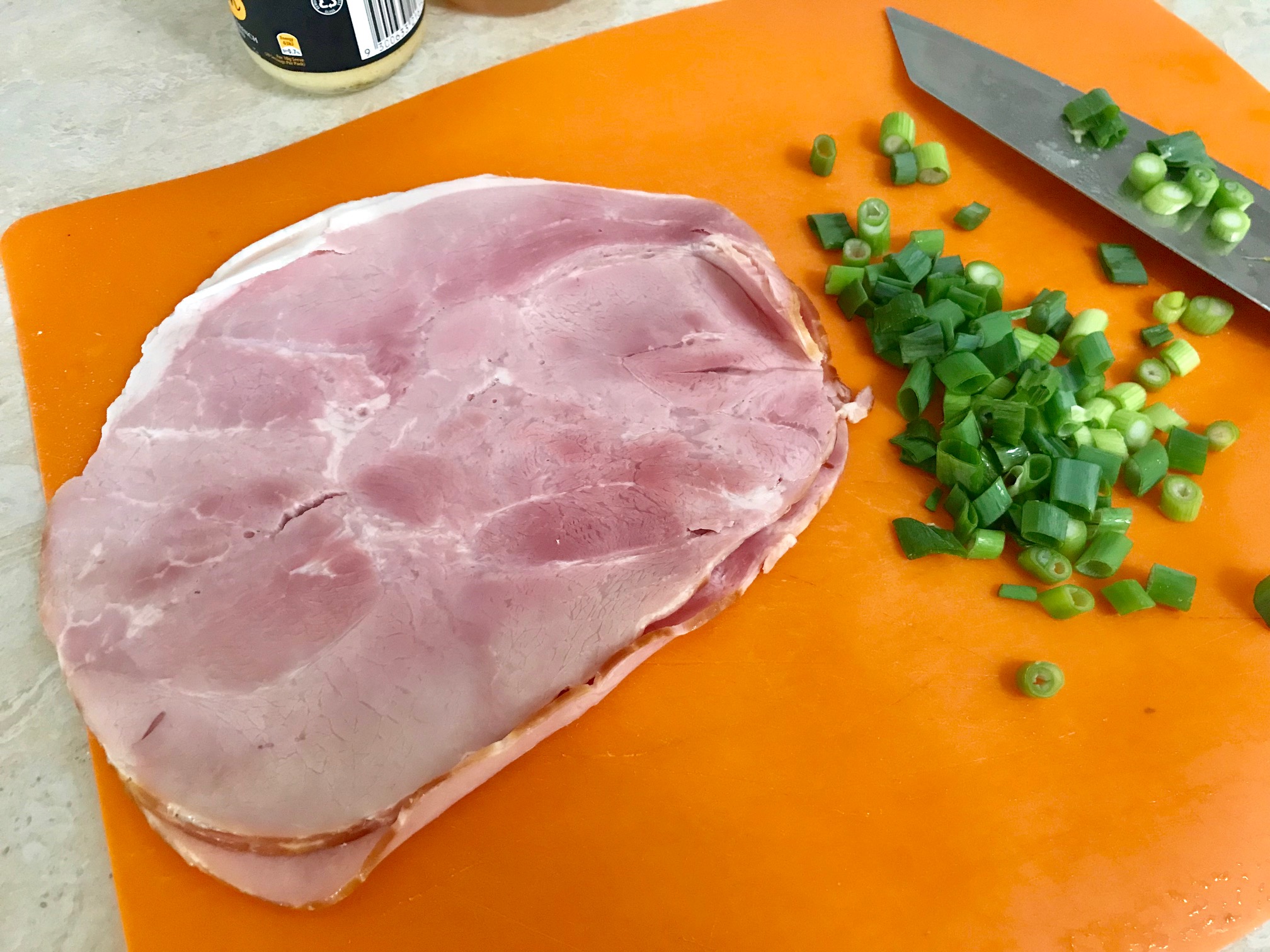 INGREDIENTS
1kg White Washed Baby Potatoes, cubed skin on
200gm D'Orsogna 100% Premium Australian Ham off the Bone, cubed
3 Stalks Spring Onion, sliced
250ml Sour Cream
1 Tbs Dijon Mustard
1 Tsp Salt
1 Cup Grated Tasty Cheese
LET'S PUT IT TOGETHER
Place the diced potatoes into a large pot of water that just covers them.  Bring to the boil and allow to boil for about 20 minutes or until a knife goes through the potato with ease.  Don't over boil.
Once cooked, drain the potatoes into a colander and run cold water over them, and drain.  Allow to cool.
Mix the the Dijon mustard into the sour cream.  I did this straight into the sour cream container.
Once the potatoes a cooled tip them back into the pot you cooked them in, then start to load in the remaining ingredients – ham, sour cream mix, salt, cheese and spring onions.  Mix well but gently.
Place in the fridge until you are ready to serve.
This makes a super large serve perfect for parties.  I would recommend halving the quantities if serving with your normal meals as a side dish.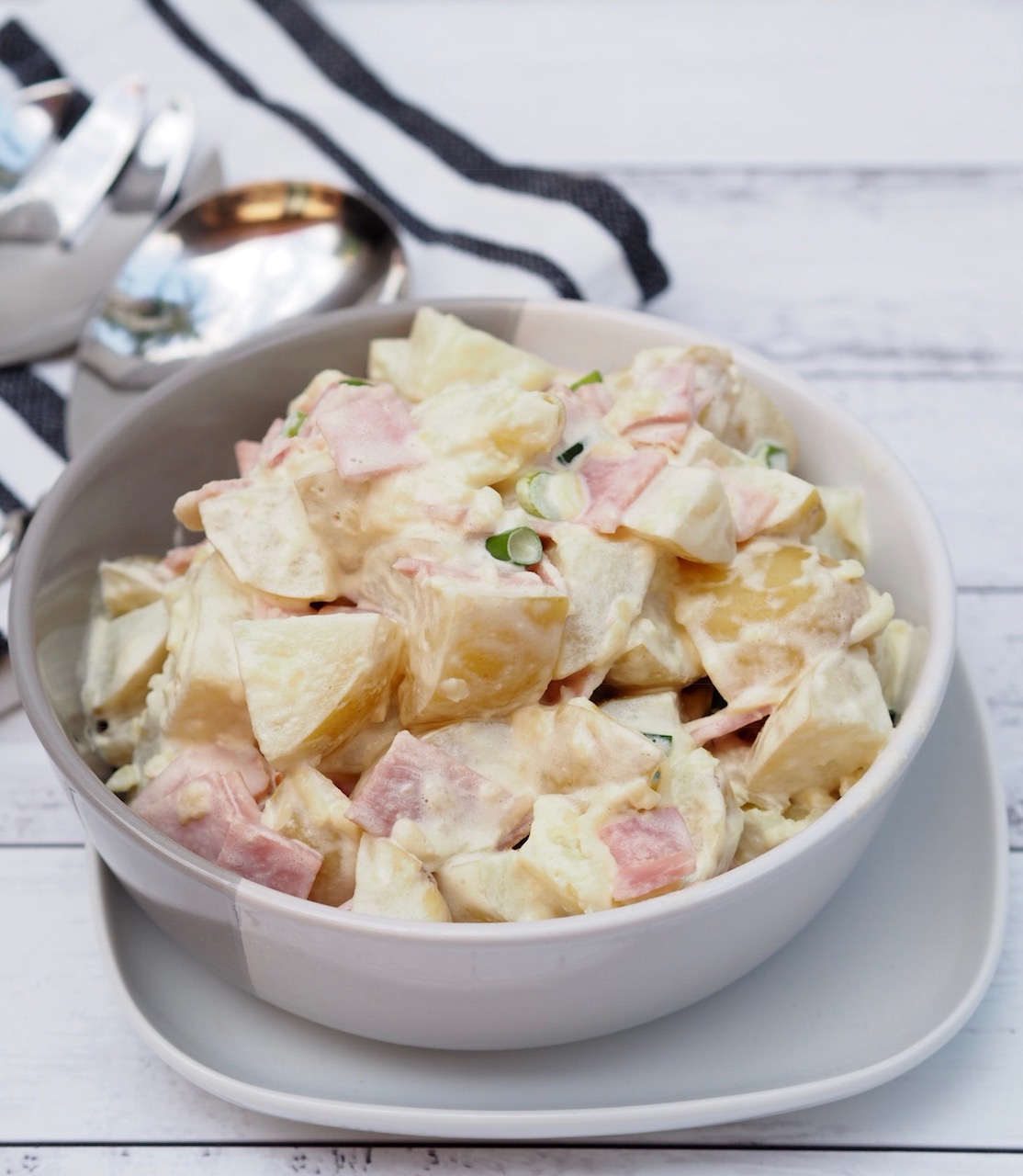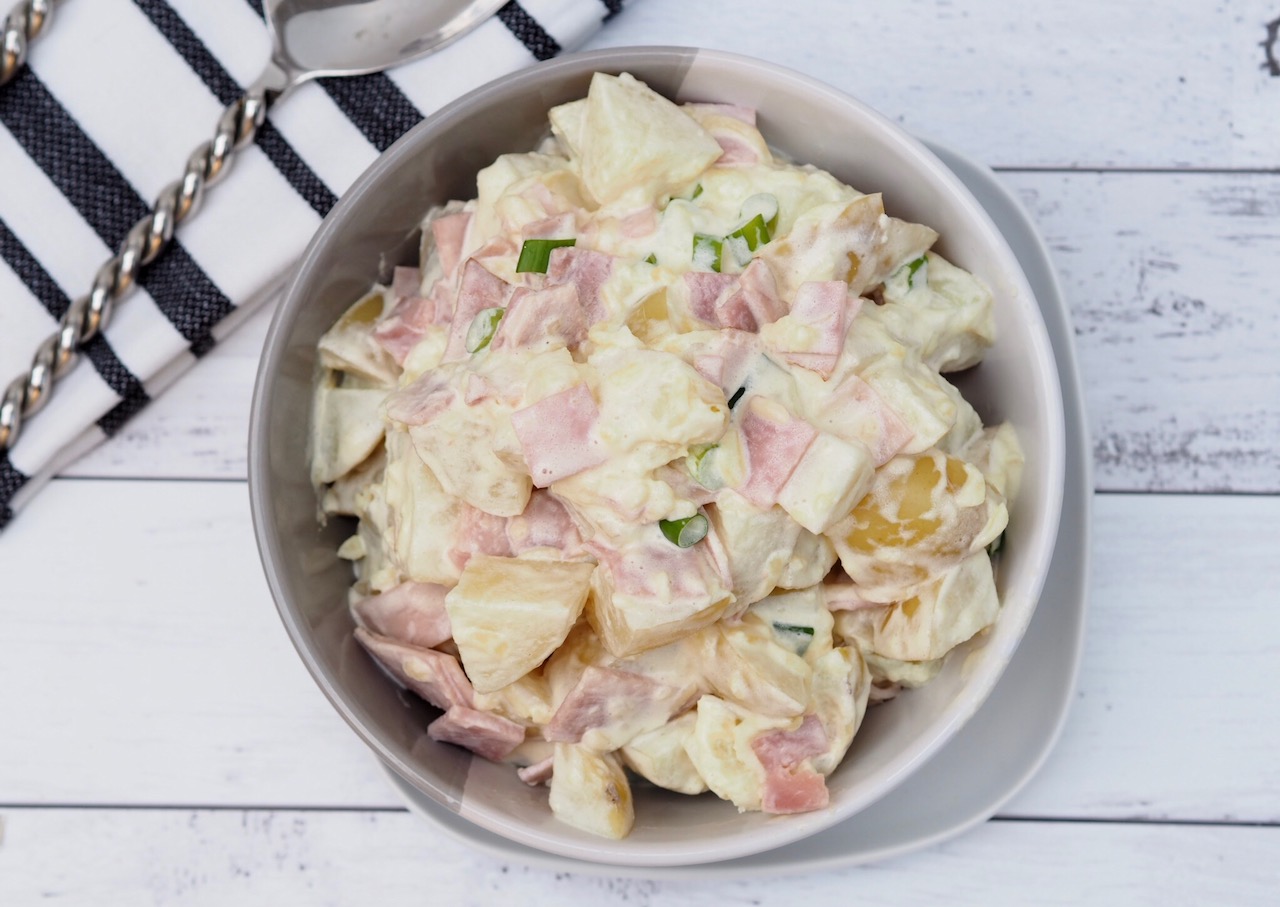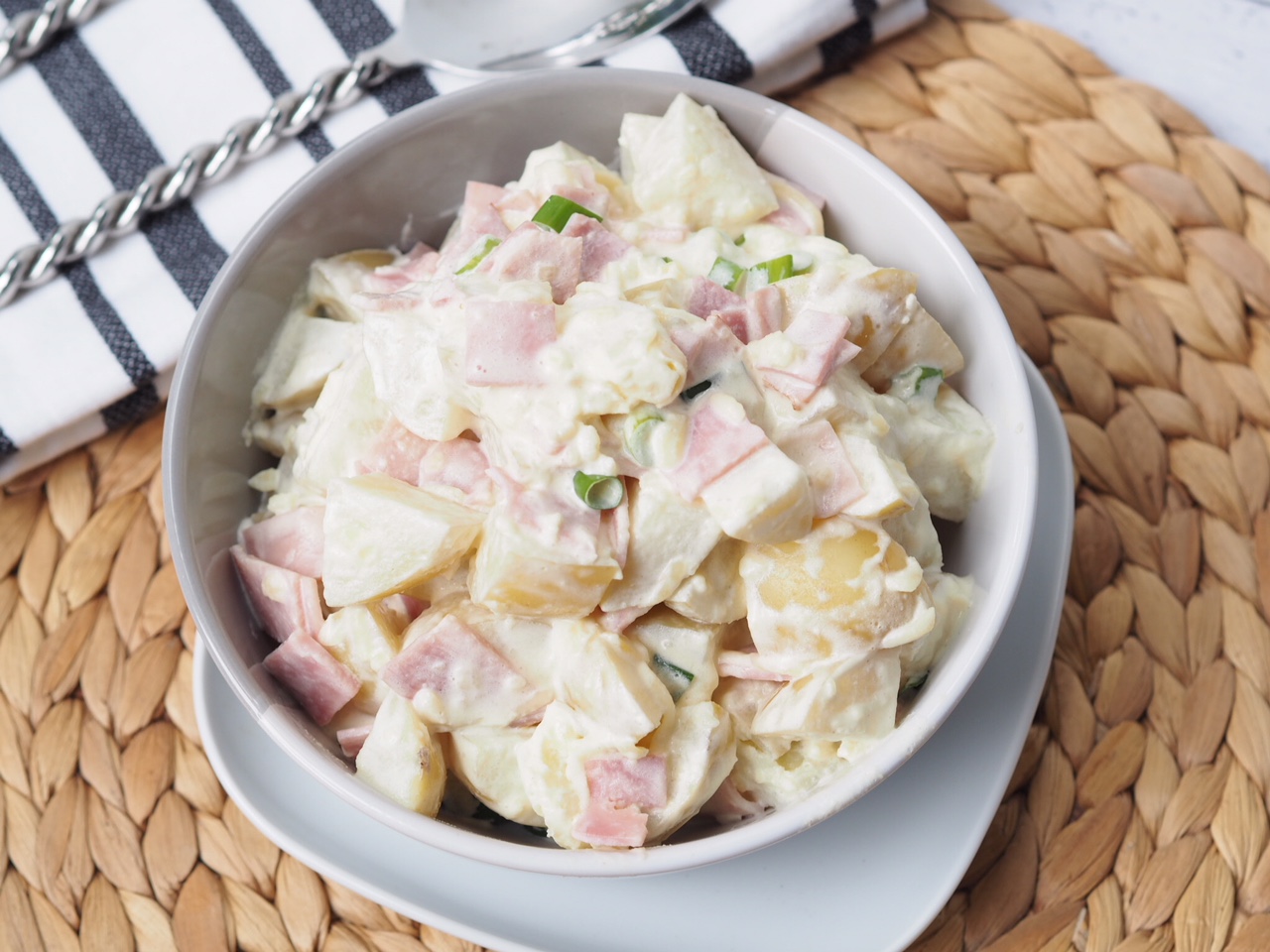 This is a sponsored post for D'Orsogna. Find more recipes like this one visit the D'Orsogna Website , D'Orsogna Facebook Page   and D'Orsogna Instagram Page.

(Visited 1,959 times, 9 visits today)