I first received my SodaStream Source Elements at the end of last year, you can read about it here. Since we have had it I haven't had to buy soda water (I sometimes like to have bubbles instead of plain water) or soft drinks. It has proven to be a really handy addition to my kitchen and serves us well, especially when we decide to go for a picnic and want to take something fizzy to drink, I love that I can just go to my SodaStream and viola I have a fizzy drink to pack into the cooler.
What's new this year from SodaStream?
SodaStream have just made things a lot easier in terms of storage and measuring. They have released these very cool new SodaStream Caps. They are a single-dose capsule-based flavour system that you simply place on top of your carbonated SodaStream bottle and with a gentle press they click into place, releasing the perfect amount of pre-measured flavouring into the fizzed water. They take the guess work out of measuring and saves space in my cupboard, 4 flavours in one compact box, perfect!

The next thing that SodaStream have done, that I think is very cool is bring in a 'Naturals' range in their Caps. They are naturally sweetened and only have natural colours and flavours and are free from preservatives and artificial sweeteners – a perfect combination for a family.
If you prefer the traditional SodaStream flavours don't worry they have added them to the Caps range in their Classic Caps pack. You will find Cola, Orange, Lemon-Lime and my favourite Pink Grapefruit.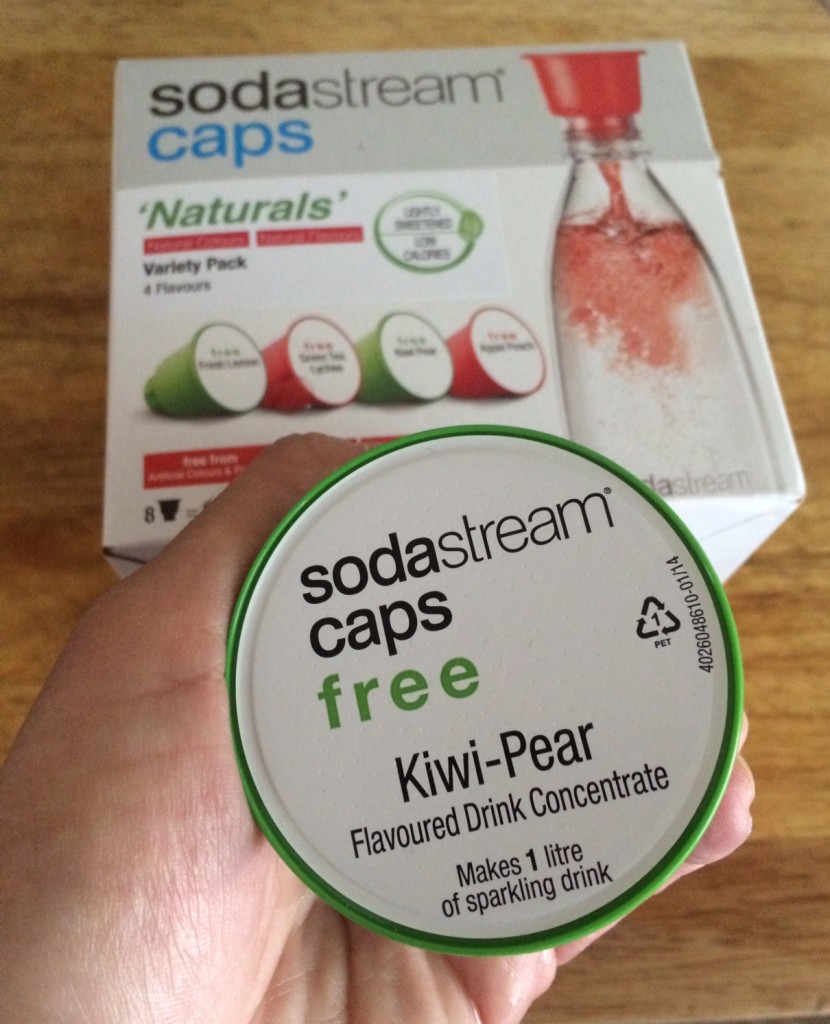 Two weeks ago I served a Party Punch for the kids at my son's 5th Birthday Party along with a dispenser of water and decided to use a mix of the SodaStream Naturals Caps. I felt that this was the most sensible option as kids fruit drinks are full of sugar and colours that just make the littlies go a bit out of control at parties. I also know what it feels like to turn up to a party and see that the only drink option are fruit drinks or standard soft drink.
I felt much better about making a concious effort to provide a drink option that was still fun but not packed full of the sugar and colourings growing bodies don't need.
Here's my recipe for Kids Party Punch
The dispenser I served this in as shown here was 12 litres. I made 8 and added lovely frozen fruit as my ice. I didn't use normal water ice as I didn't want it to dilute the flavour and the fruits added a lovely natural colour and complimented the flavours.
WHAT YOU WILL NEED:
SodaStream Drinks Maker
1 SodaStream Cap – Natural Fresh Lemon – clicked into 1 litre of fizzed water
1 SodaStream Cap – Natural Kiwi Pear – clicked into 1 litre of fizzed water
2 Whole Lemons, frozen
4 Limes, halved and frozen
4 Kiwi Fruit, peeled, halved and frozen
1 Can Pears, frozen
Use a ratio of 1:1 so I made 4 Natural Fresh Lemon and 4 Natural Kiwi Pear.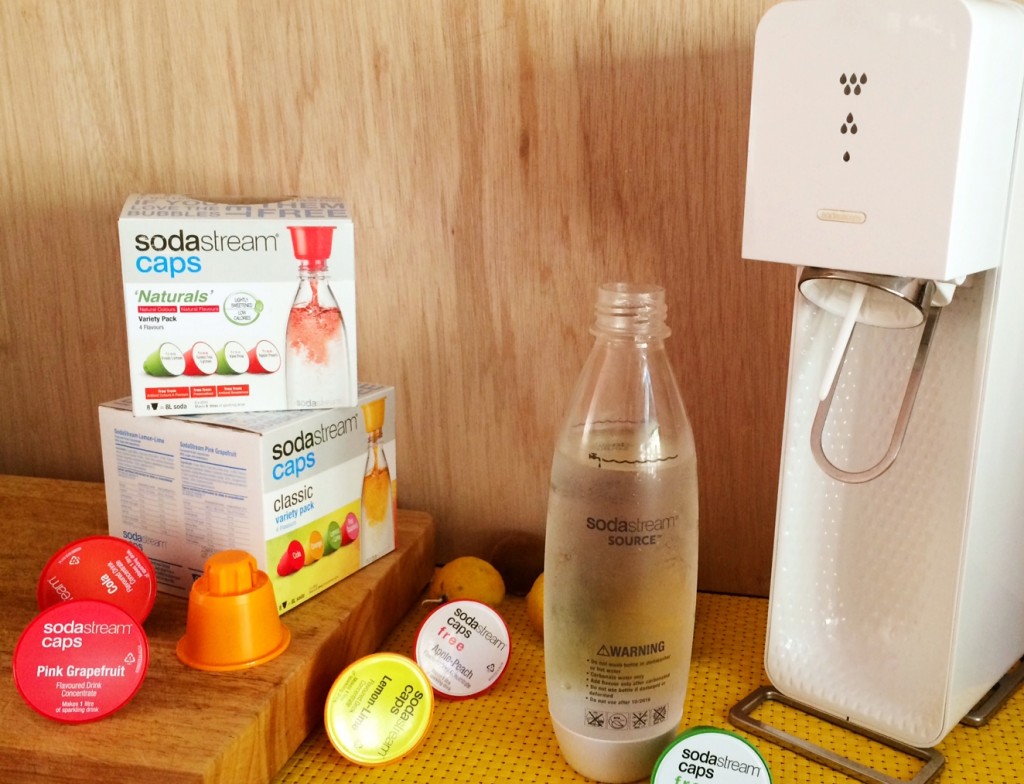 LETS PUT IT ALL TOGETHER
1. Fill your reusable SodaStream carbonating bottle with tap water and insert into your SodaStream drinks maker to carbonate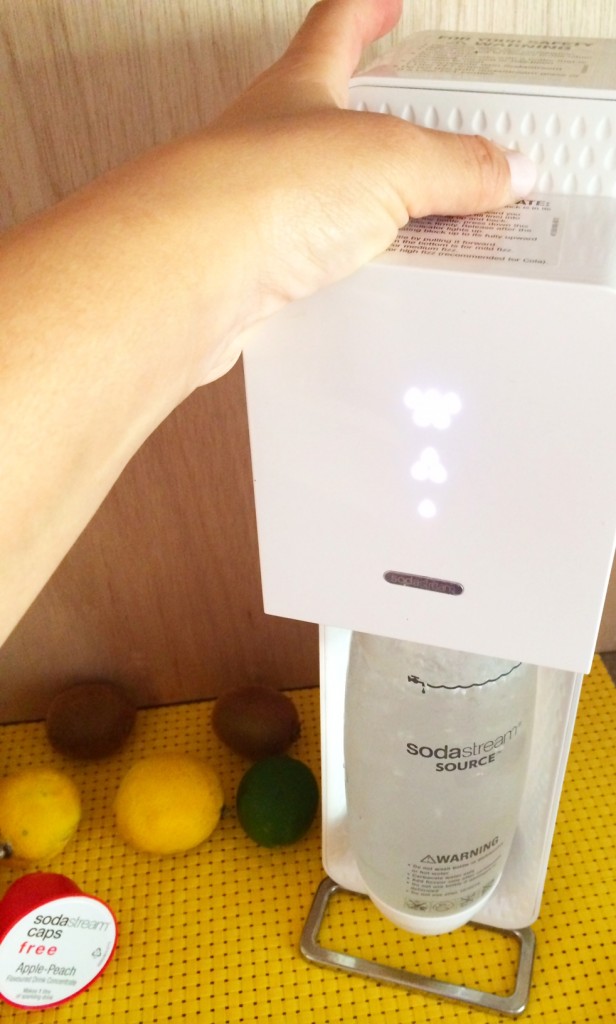 2. Place a SodaStream Cap on the carbonated water and click into place, dispensing the flavour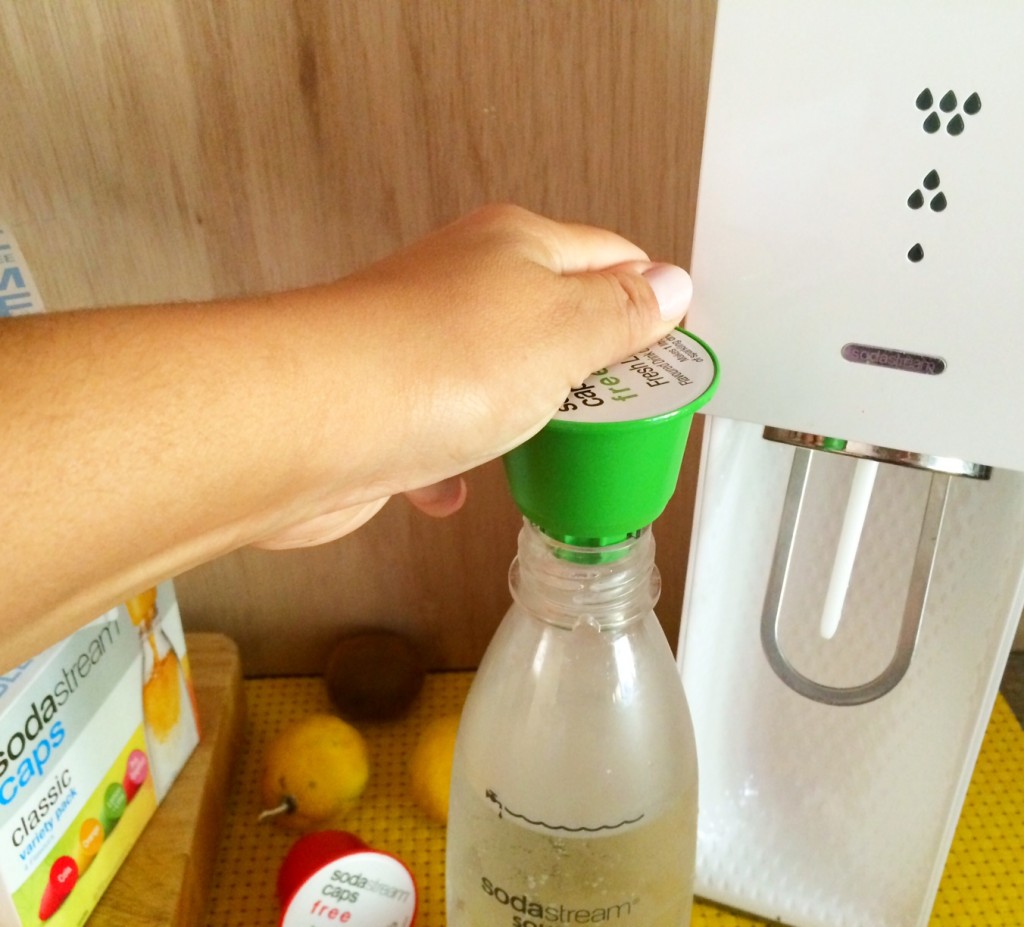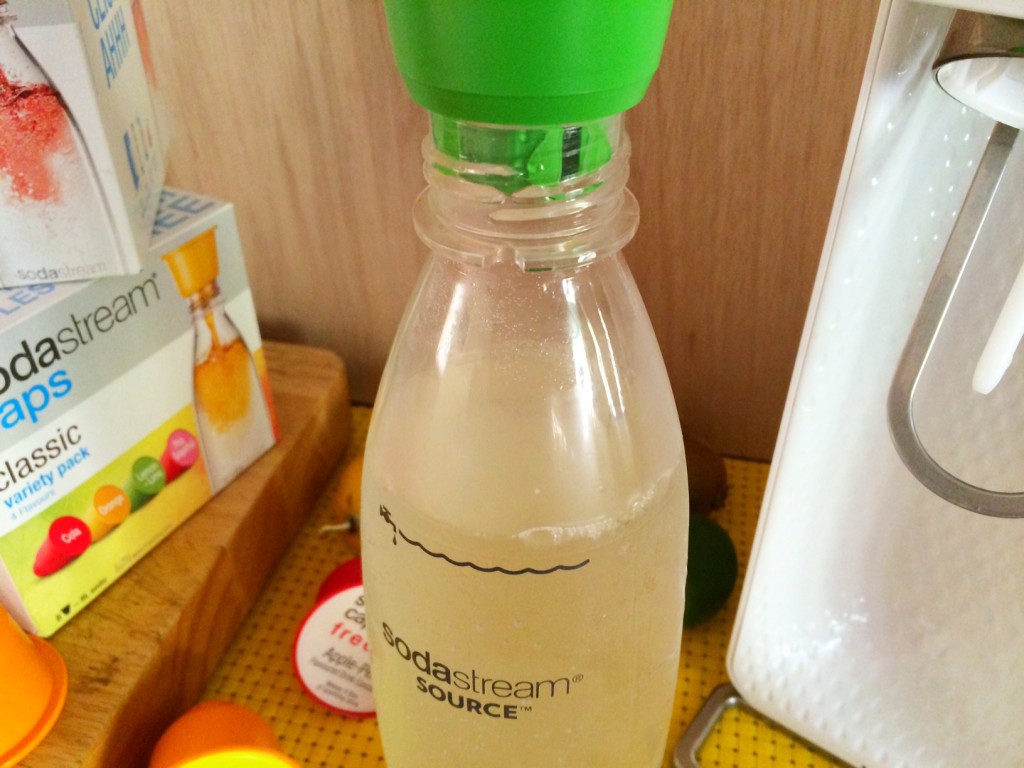 3. Pour the flavoured soda into the large dispenser and repeat until full
4. Add the frozen lemons, limes, pears and kiwi fruits.
Enjoy!
The Natural Fresh Lemon and Natural Kiwi Pear complimented each other perfectly. The kids loved it as did the parents. The frozen fruit kept it nice and cold and it was still fizzy hours after the party finished. I was one happy mumma.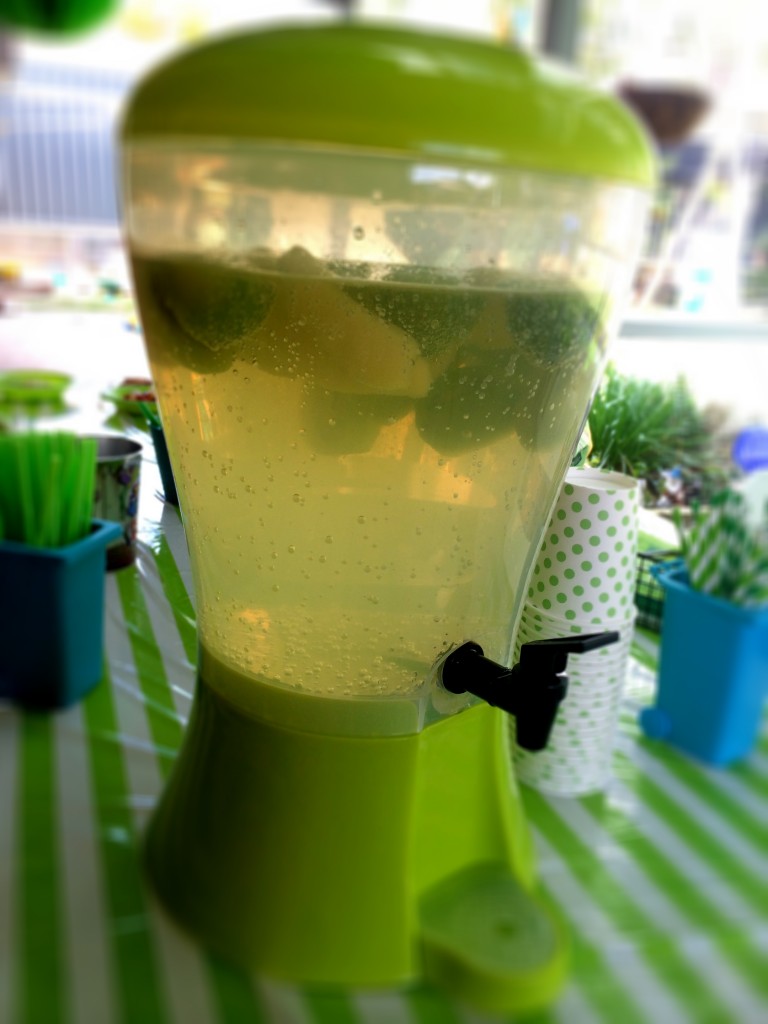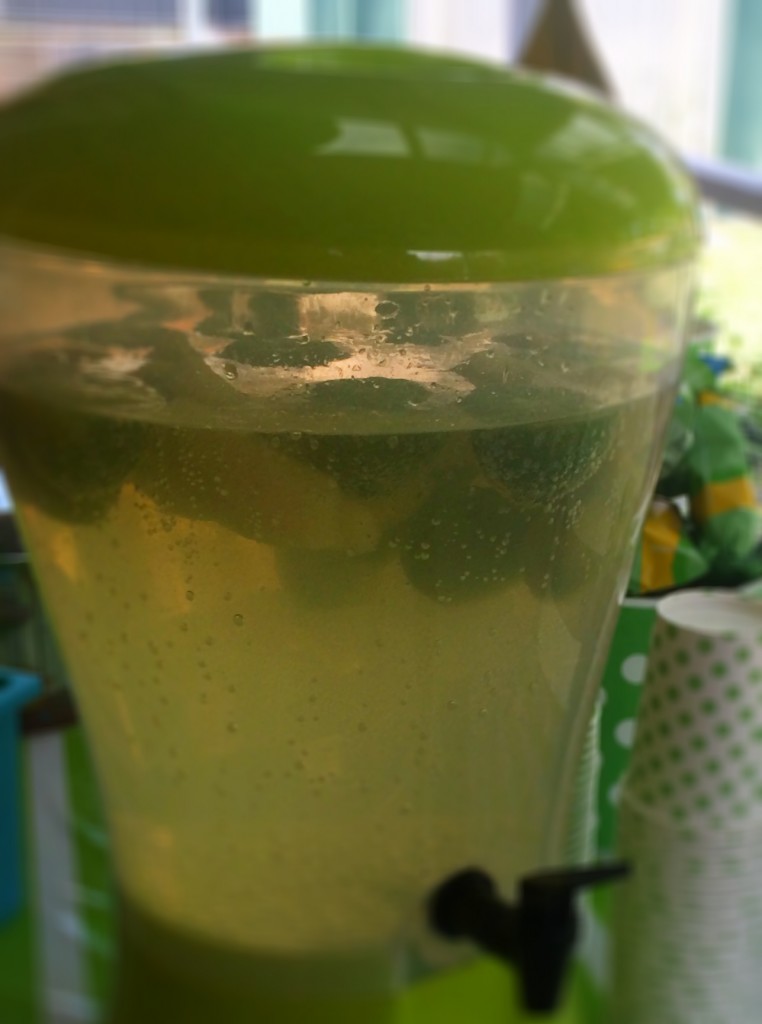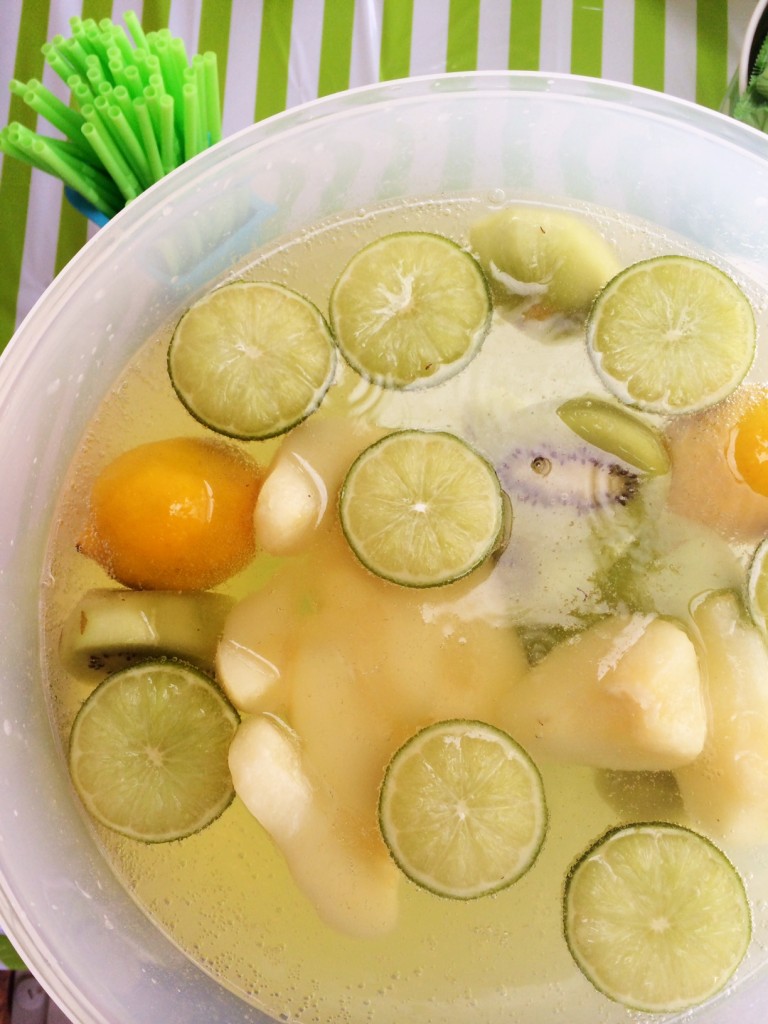 For more information about the new SodaStream Caps, jump over to their website.
Giveaway
Would you like to serve a SodaStream drink at your next party? I have one New SodaStream Play Drinks Maker RRP $99 and a box of Classic Caps (RRP $9.95) and Naturals Caps (RRP $9.95) to giveaway. A total prize value of $118.90.
To enter simply follow the rafflecopter entry options. Open to Australian residents only. Full terms and conditions in the rafflecopter widget. This is a game of skill.
WINNER: AMANDA J
Q. what flavour would you like to try?
A: Oh gosh soda stream takes me back to my childhood!!! It was such a luxury item back then and look how far it's come! Great idea fora kids party and the naturals pear kiwi sounds yummo!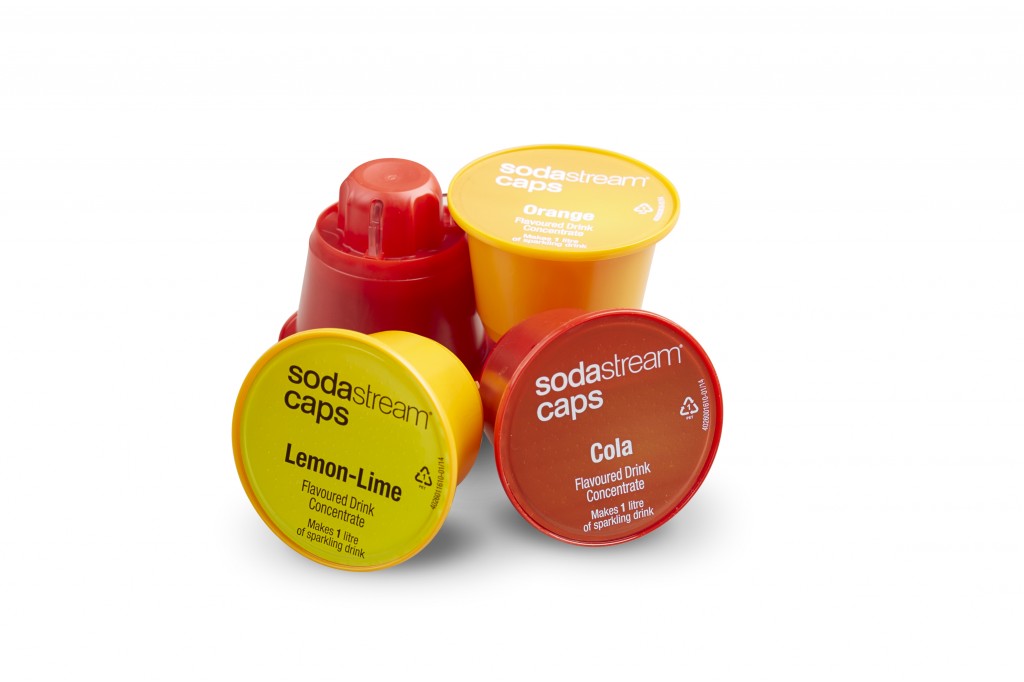 This is a sponsored post. All opinions expressed are my own.

(Visited 753 times, 14 visits today)