This Gnocchi, Pumpkin, Chicken and Parmesan Bake is made using leftover homemade pumpkin soup and leftover roast chicken. It is a great budget friendly meal that turns leftovers into a meal the whole family will enjoy.
Most of the cooking has already been done, so once the gnocchi is cooked and tossed with the other ingredients you oven will finish it off for you.
INGREDIENTS
3 Cups Raw Gnocchi, I used mini gnocchi
1-2 Cups Cooked Chicken (alternatively use diced chicken breasts and brown in a frypan before adding to the mix)
350ml Pumpkin Soup (homemade preferably, but a tinned one will work too)
1/2 Cup Grated Parmesan Cheese
Optional: add baby spinach or replace the parmesan with feta
LETS PUT IT ALL TOGETHER
1. Cook the gnocchi according to the instructions on the packet. Once cooked, drain the excess water.
2. In the pot you have just cooked the gnocchi, return the drained gnocchi, add the pumpkin soup, cut up chicken and 1/2 of the parmesan cheese. Stir to combine well.
3. Place into a oven proof baking dish, sprinkle with the remaining parmesan cheese and bake for 10 minutes or until it starts to become golden on top.
Enjoy as is or serve with a leafy salad.
Serves 4
Tip: Try it with other pasta shapes and different flavoured soups.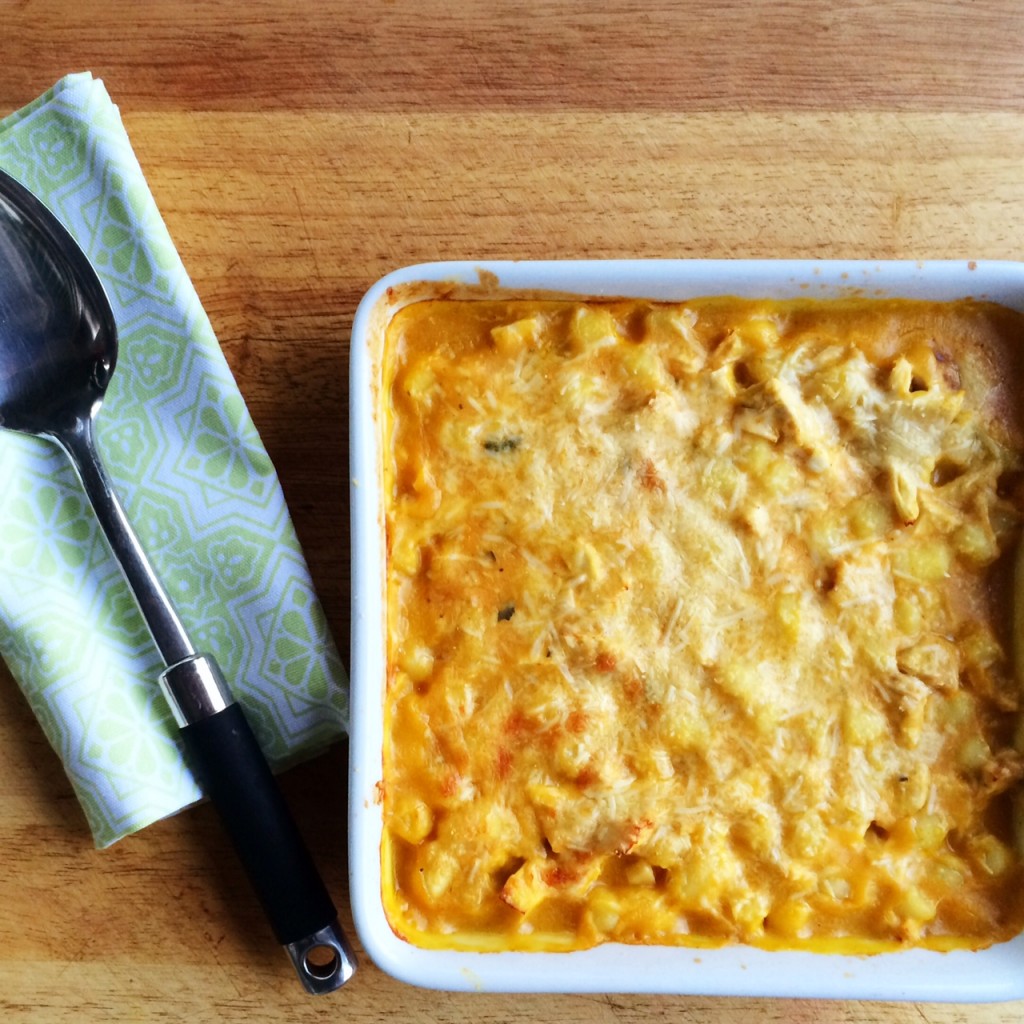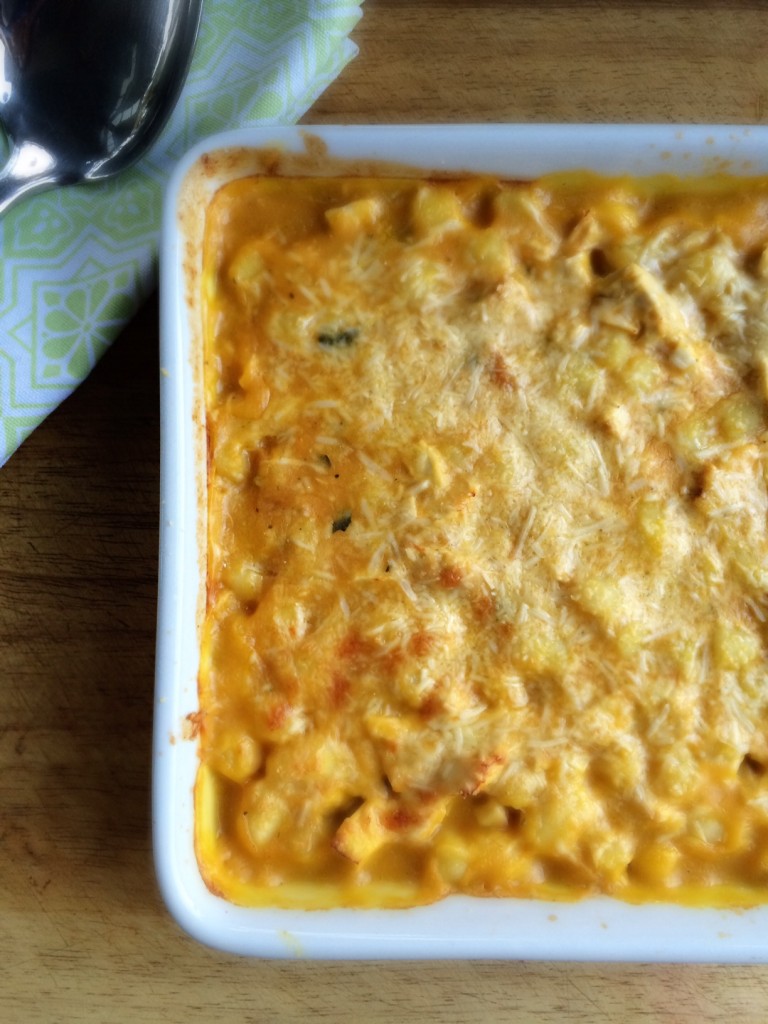 (Visited 4,377 times, 2 visits today)