Several months ago the Cooking For Busy Mums kitchen received the Kambrook Bread Maker, and to say it has been a welcomed addition is an understatement.
The addition of a Bread Maker to my kitchen has meant that I can make pizza dough while I am work, bake loaves of bread overnight and wake up to a fresh loaf and make the best dough (I could never spend the kneading time to get dough this good) to make many other creations in the kitchen.
Compared to many older bread makers, the Kambrook bread maker is quieter, sleeker and easy to use. We give it a big thumbs up.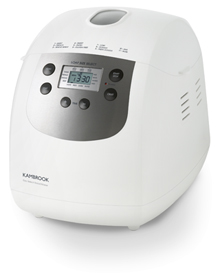 FEATURES
15 Hour Preset Timer – so you can set in before bed and wake up to fresh bread, or come home to pizza dough ready to go.
Select from three loaf sizes – ideal for small – large families.
Easy to use control panel.  Menu's listed on the bread maker so you don't have to refer to the manual
Crust select – if you like a darker loaf no worries just hit the button.
More Setting – to crispen and already baked and cooled loaf, warm a loaf or extend the cycle for an even crisper crust.
Power Interruption Protection – if the power is interrupted for 7 minutes or less (like if you accidentally switch the power off) it will automatically resume to where it was before the power was switched off.
Extensive User Manual with baking tips and basic dough recipes.
WHAT I HAVE BEEN MAKING
I have been creative in the kitchen this month with the bread maker and made these Chicken Bread Pot Pies from leftover roast chicken. The perfect bread dough the bread maker made (which would of only cost about $2 to make) has let me turn the last of the roast chicken into another meal. I can save money, reduce wastage and be more creative.
Grab the recipe here.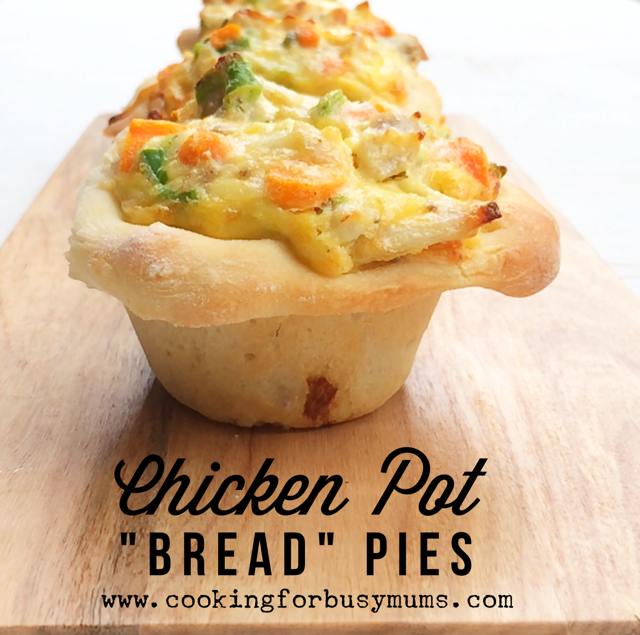 Pizza Dough for Friday Night Pizza Night – even some Snowmen pizzas were made at Christmas.  Pizza Dough Recipe is from the Instruction Booklet.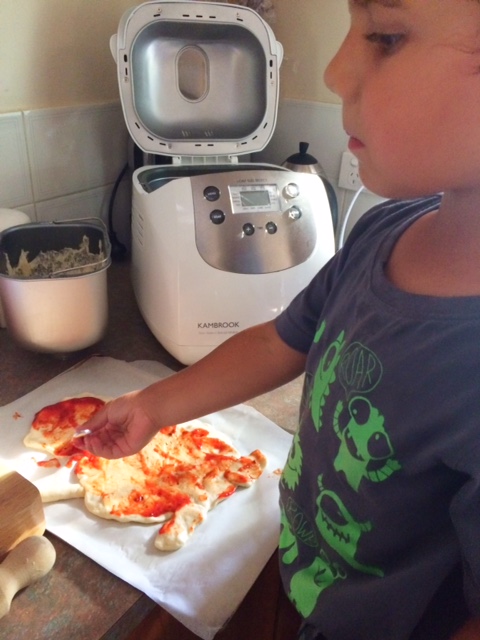 Choc Chip & Brown Sugar Scrolls – making a sweet bread dough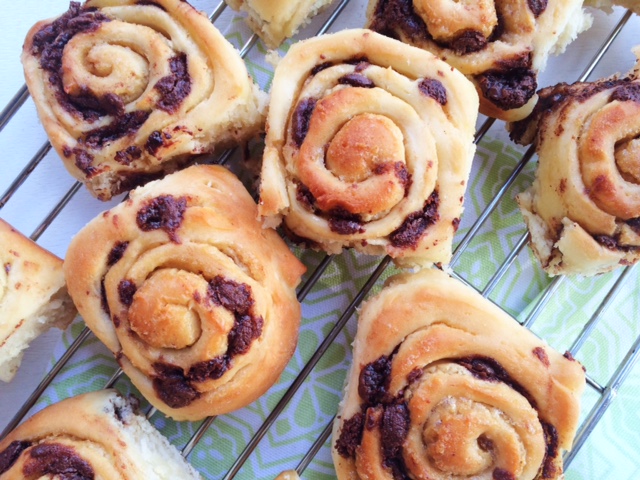 Pizza Scrolls – using the Pizza Dough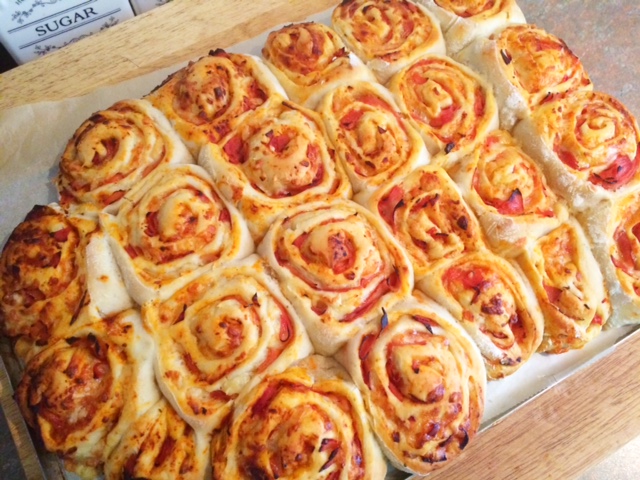 Traditional Loaf of Bread – I used a store bought Bread mix to make this.
I like to keep a couple of packets of the bread mix in the cupboard now, so if I run out of bread and don't feel like going to shop just for that I can make some.
VERDICT
I love having the Kambrook Bread Maker in my kitchen.  It gives me the flexibility to create great bread based recipes and achieve dough that I could never get by hand.
I am yet to try making the recipes for brownies, sweet bread, jams, chutneys and marmalade.
GIVEAWAY- NOW CLOSED
WINNER: SJ with her answer: We power through fruit bread at an alarming rate so I'd have to practice raisin, fig and date bread. To the Question: What would be the first thing you would make if you won the bread maker?
The lovely people at Kambrook have generously given me one Bread Maker to give away to one lucky reader.  Simply use the Rafflecopter widget and answer the question by leaving a comment here.  Open to Australian Residents only.  This is a game of skill. Full terms and conditions are in the rafflecopter widget.

(Visited 9,803 times, 108 visits today)