This is my favourite recipe for scones that I have simply made bite sized so they can become and easy lunchbox filler.  They are freezer friendly making it easy to grab one out of the ziplock back in the freezer and place into the lunchbox in the morning.
The recipe is based on the famous Lemonade Scone recipe, that uses cream lemonade.  I have swapped the lemonade with soda water so I can control the sugar content and therefore making them ideal for the littlies to have as part of a balanced lunchbox. I will talk about balanced lunchboxes in the coming week.
I find that my boys enjoy eating food that is bite sized, if I was to place a normal sized scone in front of them it wouldn't even get a look in so that is why I have made them mini scones (and they fit into most lunchbox compartments easily too.
INGREDIENTS
2 1/2 Cups Self Raising Flour (you can substitute the 1/2 Cup with Wholemeal flour for added fibre)
2 Tbs Icing Sugar (this can be increased, reduced or eliminated)
200ml Thickened Cream
200ml Soda Water
LETS PUT IT ALL TOGETHER
1. Place the ingredients into a bowl in the order they are listed.  Using a butter knife, bring all the ingredients together.  Make sure not to overwork the dough.
2. Turn out onto a lightly floured surface or baking paper and gently push flat to about 2cm thick.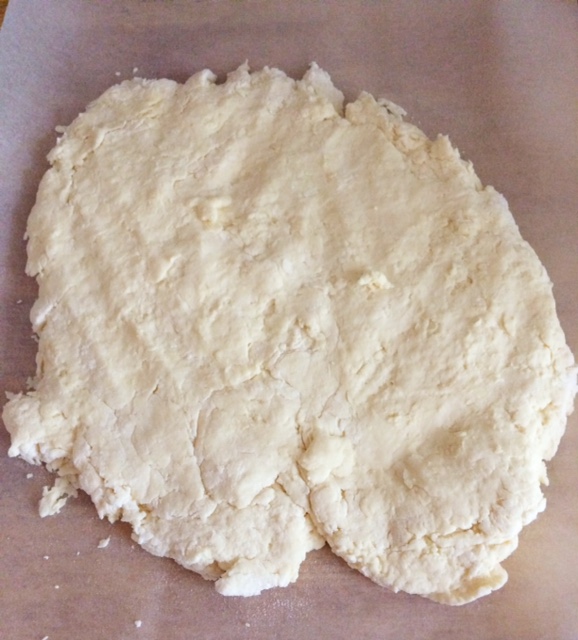 3. Using a small cutter, cut the mini scones out and place onto a lined baking tray.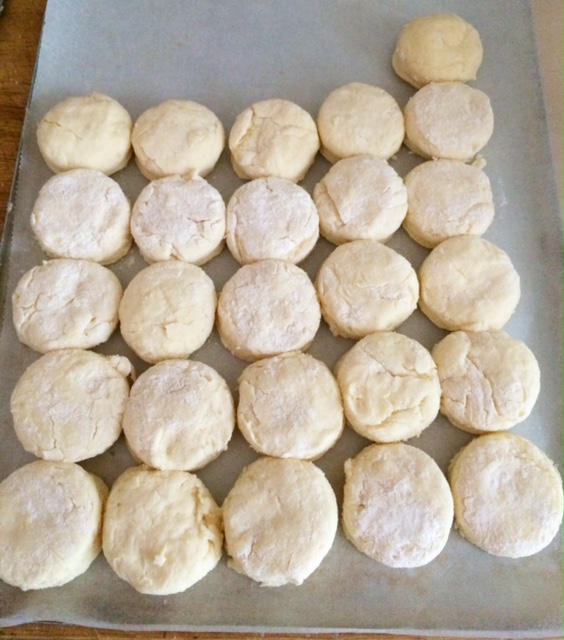 4. Place into a preheated 200 degree celcius oven for 10-12 minutes, or until lightly golden and they bounce back when touched.
5. Allow to cool completely and place into a ziplock bag and freezer for up to 3 months.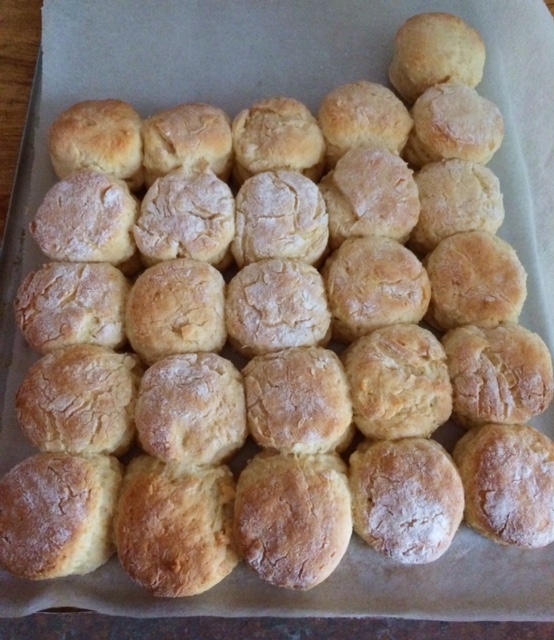 The mini scones will defrost in the lunchbox by morning tea.
You can cut and add a smear of jam if you wish, but we like them as they are.
If you make the scones according to the ingredients above it works out to be less than 1gm of sugar per mini scone.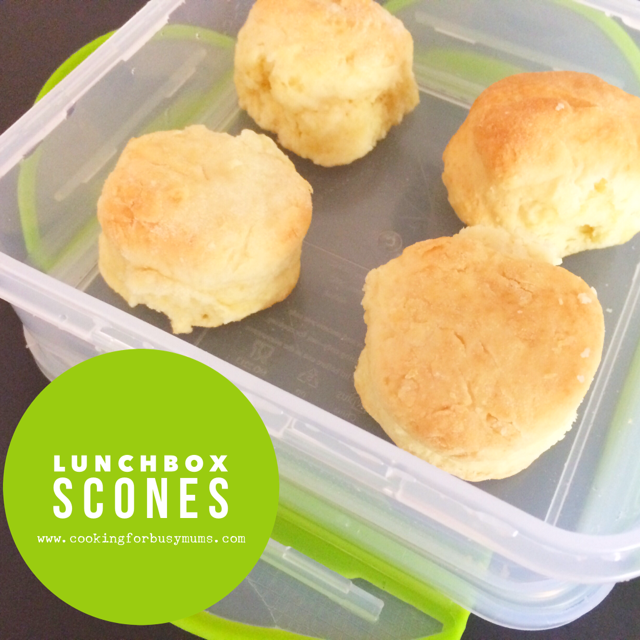 Looking for some more great recipes with dairy for the Lunchbox? Head over to The Dairy Kitchen blog or like The Dairy Kitchen Facebook Page

(Visited 6,917 times, 33 visits today)