If you follow me on Instagram you would of seen some of my photos of the Kambrook Air Chef Air Fryer Oven that I have been test driving for the month and a half.
When I first took the Air Chef out of the box I was a little unsure how I was going to actually cook with it.  My first reaction was that I couldn't possibly cook family meals in it.  I actually didn't know what I could cook in it and I bet a few of you would be thinking the same thing.  That's why a review like this is a wonderful thing to read before you decide to make a purchase.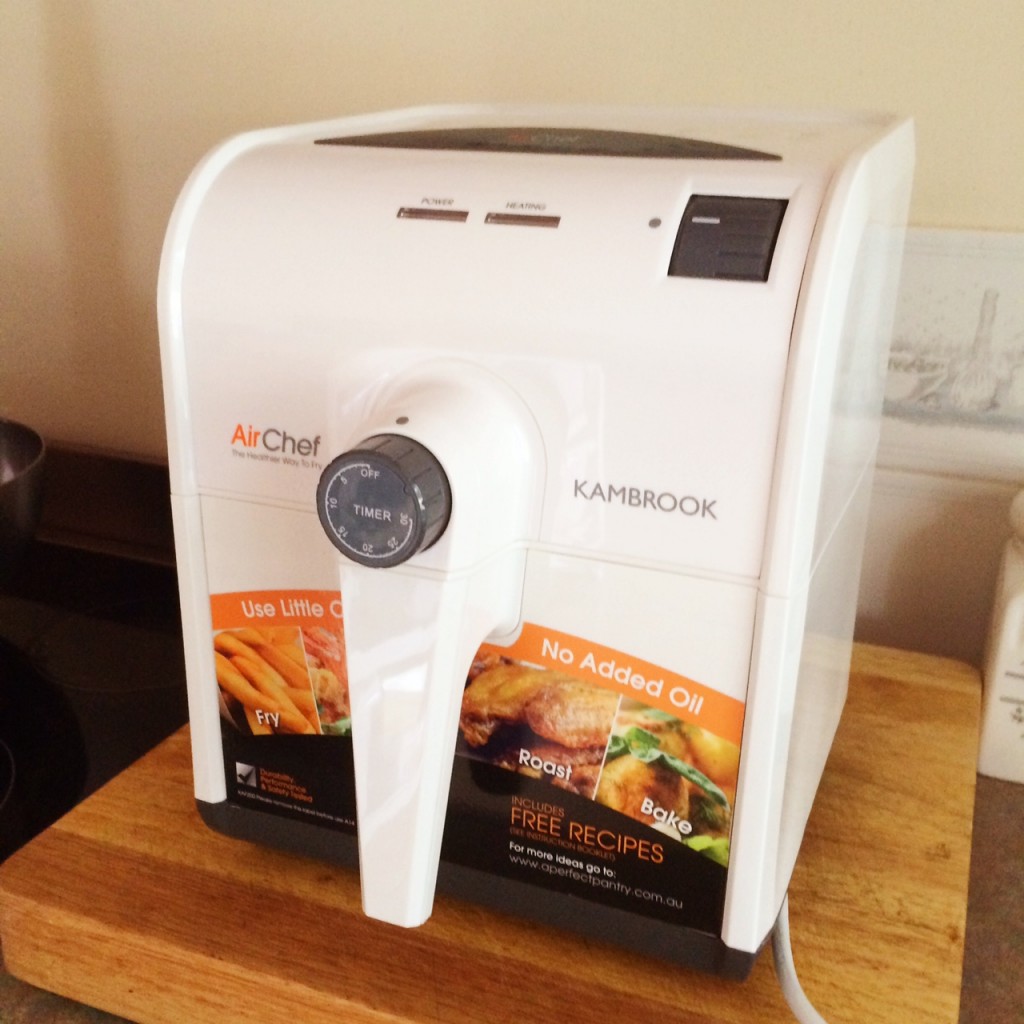 Firstly what is an Air Chef Air Fryer?
The Air Chef Air Fryer is a kitchen appliance that uses superheated air to fry foods with no or a maximum of 1 tbs of oil.  The air is circulated around the food and within 10-30 minutes (depending on what your cooking) you will have food that is either Fried, Grilled, Baked.
What are the benefits?
Produce healthier "fried food" that is still crispy.
No fried smell in the house.
No oil splatters and potential burns.
No heated generated (like the oven), perfect for Summer cooking.
Uses less energy then an oven because it heats up and cooks quicker.
Easy to clean up, the basket and carrier can be put in the dishwasher, or if you soak straight away it is easy to wipe clean.
It is nearly $100 cheaper than competing models.
Limitations?
The cooking basket is small. In saying that you can still cook a family serve of chips, roasted vegetables, chicken wings. It's perfect for those nights where you want to cook a separate meal for the kids or yourself.
For me, it doesn't fit in my cupboard (only because I don't have many), I would ideally store it in my pantry if I had a large enough one. But this isn't a limitation for everyone.
What can you cook in it?
Here's what I cooked over the past 6 weeks.
I started out with the easiest, being frozen french fries.  These were cooked at 200 degree celicus for 15 minutes with a shake at the half way mark..  A easy wipe and its clean.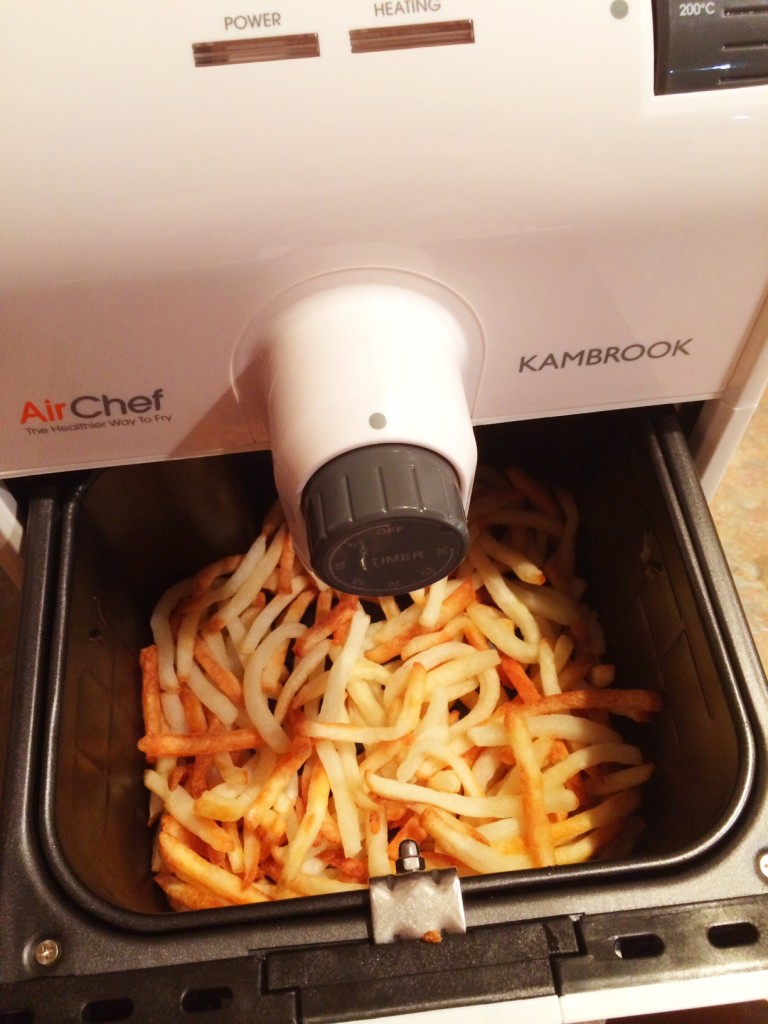 Next I tried Crumbed Calamari Sticks.  I sprayed these with a little oil.  Set to 200 degree celcius for 10 minutes. They turned out crunchy and lightly golden.  Easy wipe and wash and it's clean.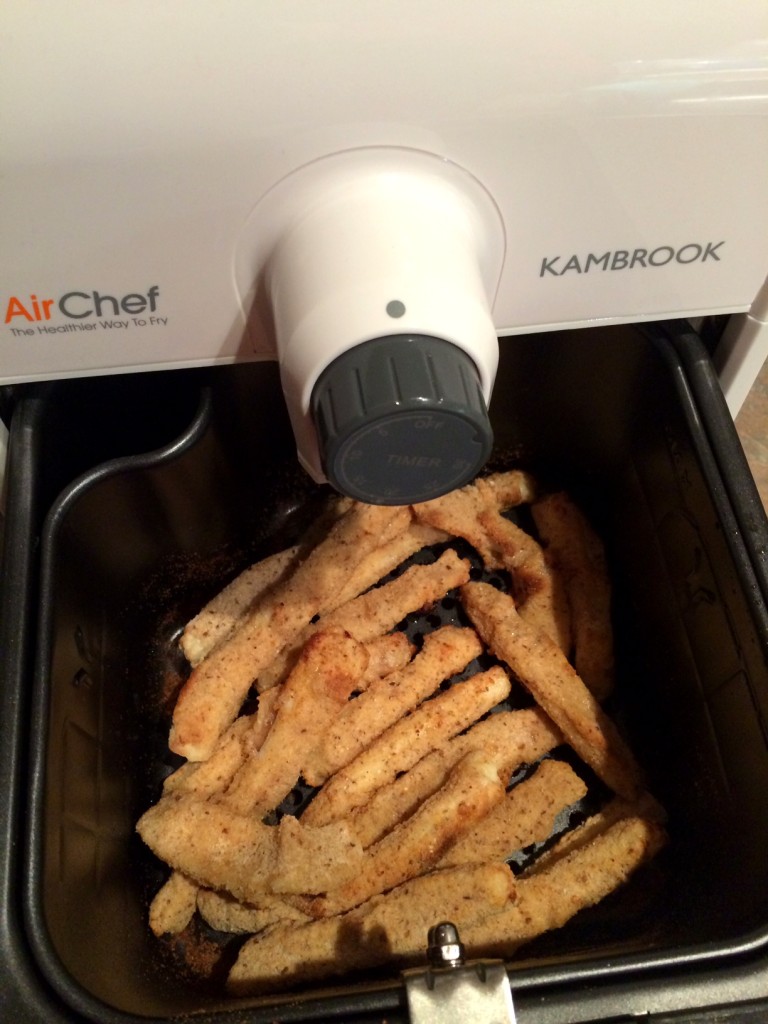 I started to get more of a feel for the Air Chef by now so I attempted Baked Vegetables.  Simply add vegetables cut into even sizes, a teaspoon of oil, salt and pepper and set to 160 degree celcius for 30 minutes.  Shake once at the half way mark and you have evenly browned roasted vegetables.  No individual turning like you would have to do if baked in the oven.  Clean up was a simple wipe and wash.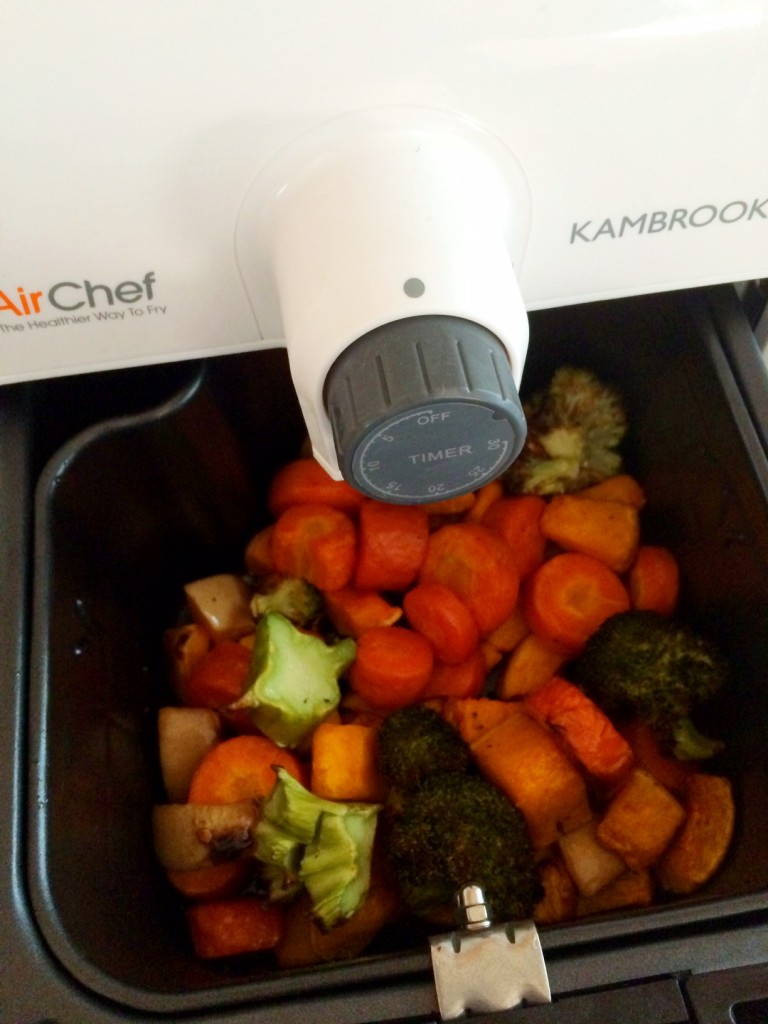 Now I was completely confident in the Air Chef's capabilities so I attempted my Beef and Vegetable Meatballs. I normally shallow fry in oil then bake.  I simply placed the meatballs into the Air Chef, no added oil set to 160 degrees celcius for 30 minutes.  I had to individually move them around.  I probably overfilled the basket.  Next time I will do a smaller batch which will cook quicker and no need to move.  This required a soak then wash.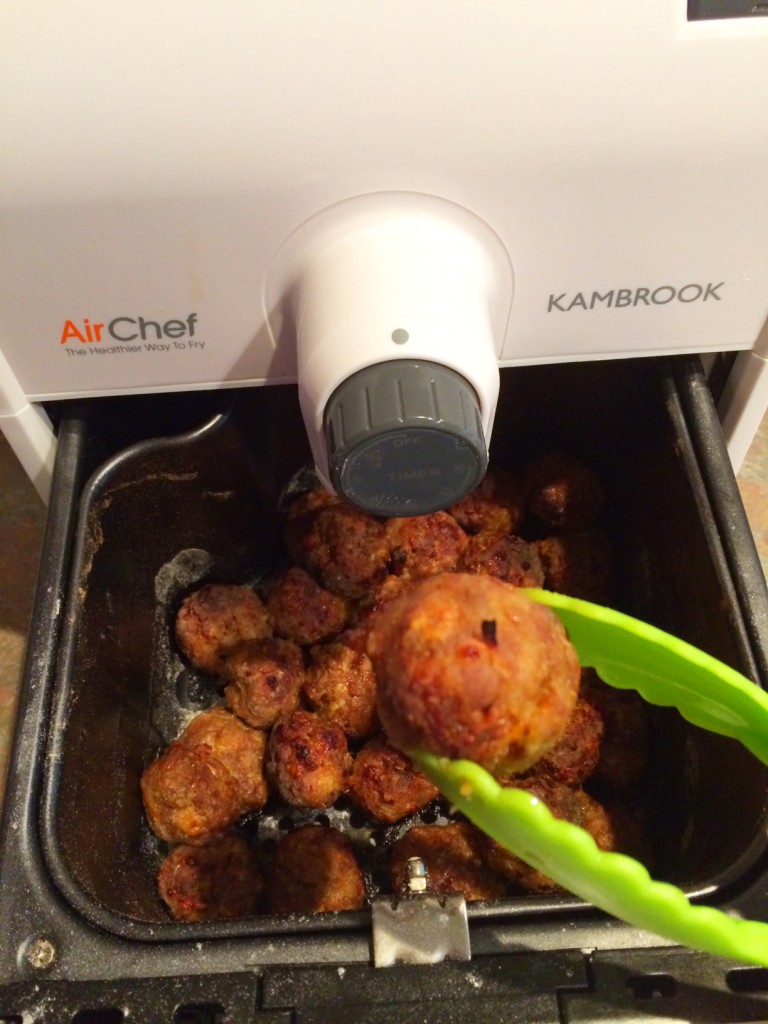 Next I tried Cinnamon Sugar Baked Chickpeas.  These were such a quick and easy fibre packed snack.  All the details for these are here.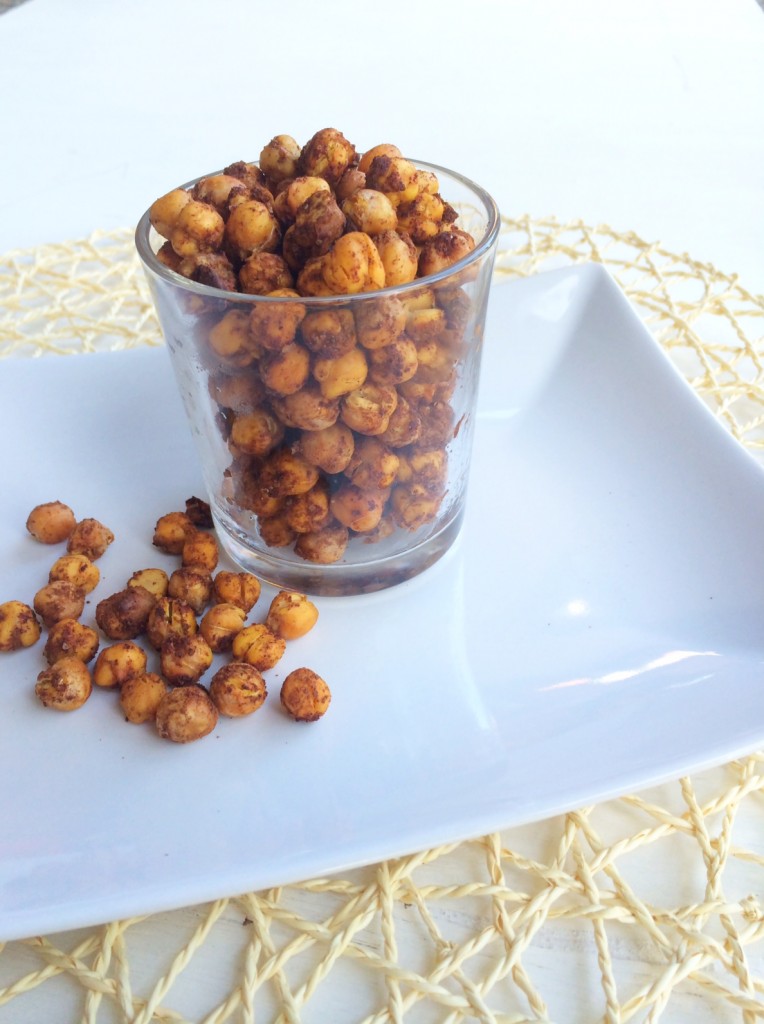 Baked Eggs with Sausages and Toasties was next on the Air Chef Menu.  3 Small dishes fit in the basket to make them in 20 minutes.  All the details here.
Next up I tested the Air Chef's cake baking capabilities.  I have few small loaf tins and two fit in the basket to make these Raspberry Swirl Bar Cakes.  If you want the recipe for this one, let me know in the comments.  The cake came out super light and fluffly and perfectly golden all over. No wash required for this one only the baking dishes.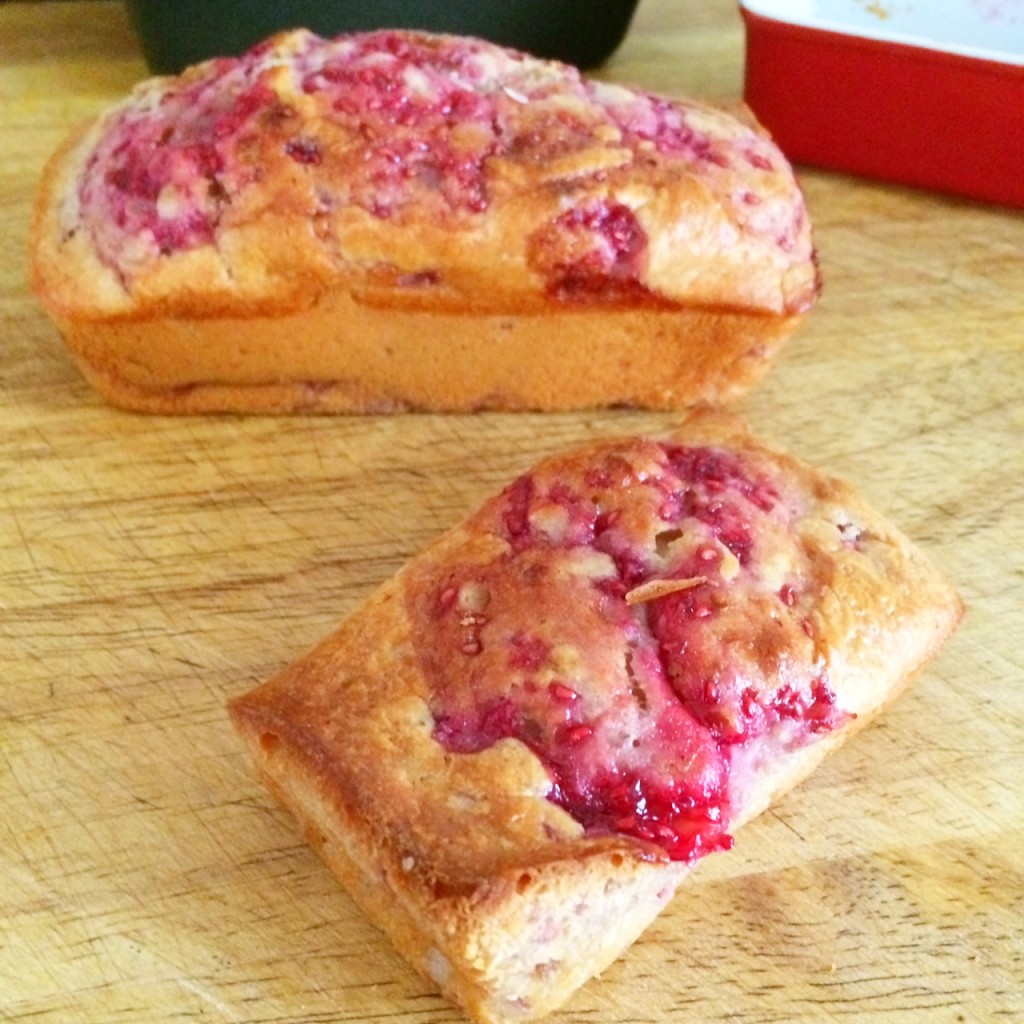 So can the Air Chef make dinner for the family? That was it's next test.  I made these Risotto Balls.  Which you would normally fry in oil. These came out perfectly and are a great Gluten Free meal, using Gluten Free Breadcrumbs as I did which gave them a super crunchy coating.  Recipe here.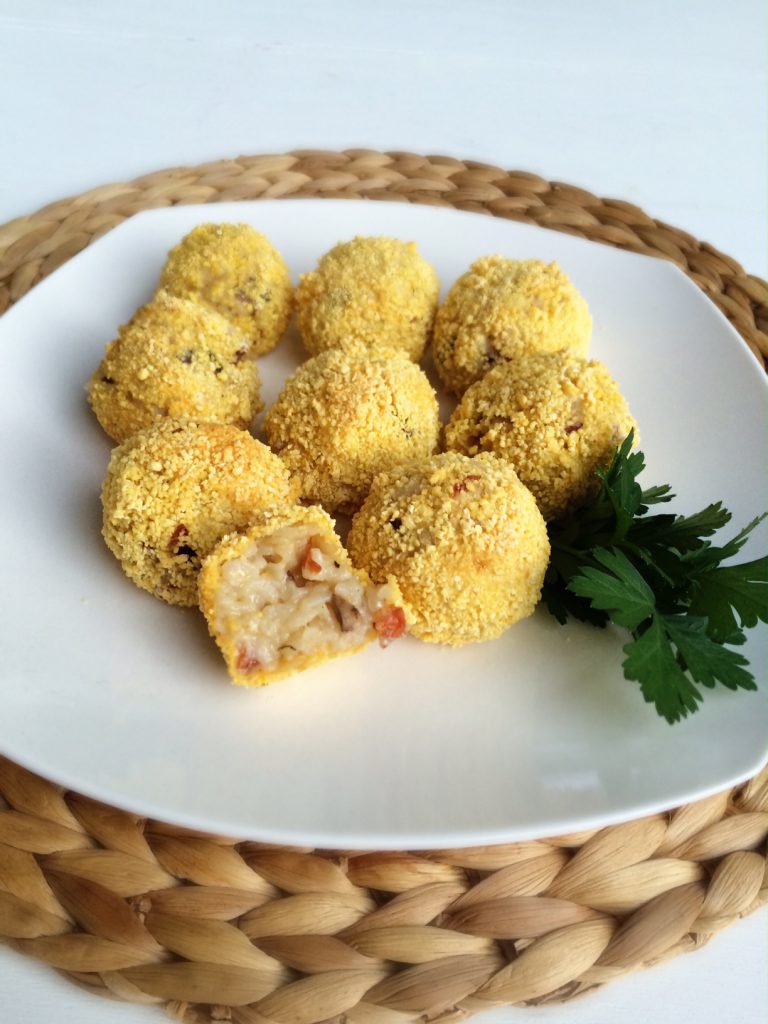 Lastly (but definitely not the last thing I will cook in the Air Chef) is Marinated Chicken Wings.  What can I say.  This was the stand out for me.  You can cook 1kg of chicken wings at once, enough to feed the family.  They came out evenly cooked in 20 minutes. The clean up was a little more then other dishes, so I simply soaked the basket then gave it a wash.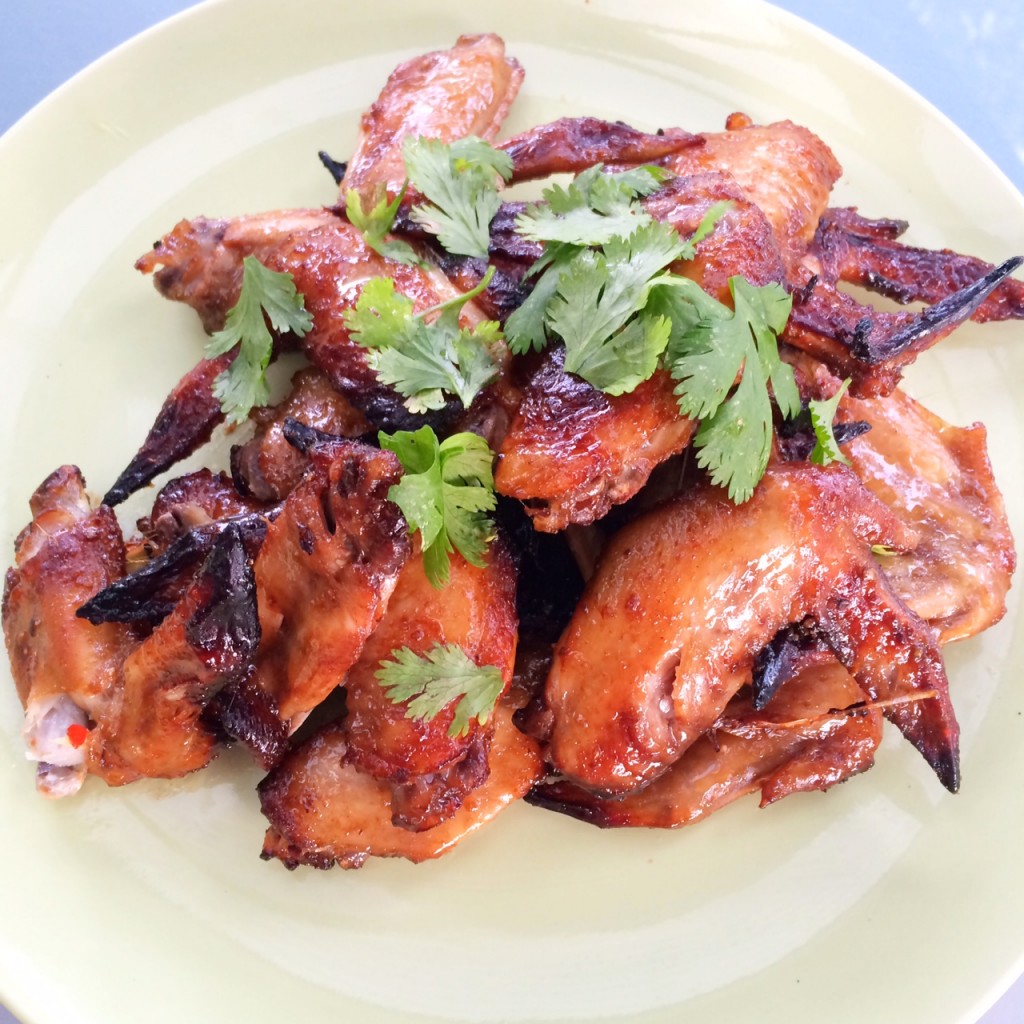 So, what did I think in the end?
For me I needed to see that the Air Chef could be a beneficial appliance in my kitchen. I wanted it to prove to me that it would make my life easier and cooking quicker, and that it did.  I was super impressed with it's Frying, Grilling, Baking and Roasting capabilities, it ease to clean and use and it's ability to turn relatively healthy meals into even healthier meals with less use of oil.
What I loved the most was being able to throw my vegetables in turn it on, walk away and come back 25 minutes later to perfectly cooked all over baked
Vegetables that I didn't need to turn or cover in oil.  Cooking while I can get other things done – makes me happy!
The Air Chef has earned its place on my bench (until I find a permanent home for it) as it's now one of my go to appliances to make meals times less hectic.
GIVEAWAY
The lovely people at Kambrook have given me an Air Chef to giveaway to one lucky reader. Valued at $169.95 this is one giveaway that you need to be in it to win it. Open to Australian residents only. Full Terms and Conditions in the rafflecopter widget. This is a game of skill.
WINNER: S NICOLE

(Visited 32,202 times, 73 visits today)