You may of noticed a little theme going on at the moment.  I am really enjoying making a second meal from my leftover roasted meat.  I was lead back to old time classic the very underrated Bubble and Squeak.  Such a simple concept of mixing together your leftover meat, mashed potatoes and other vegetables to form a patty that you can enjoy on its own for breakfast, lunch or dinner.
INGREDIENTS
1 Cup Leftover roast meat, cut into small cubes
2 Cups Leftover Mashed Potato
1 Cup Leftover cooked vegetables, cut into small pieces
Salt and pepper
Olive Oil
Optional: 1 Egg
LETS PUT IT ALL TOGETHER
1. In a bowl place all the ingredients (except the olive oil) and mix well to combine.
2. In a fry pan add the olive oil, just enough to form a layer.  Turn to a high heat.
3. Place spoonfuls of the mix into the hot fry pan.  Cook until golden on the first side then flip and cook until the next side is golden.
4. Place onto a paper towel to soak up any excess oil.
Serve with a lemon cheek and herbs if you like.
Makes approx 8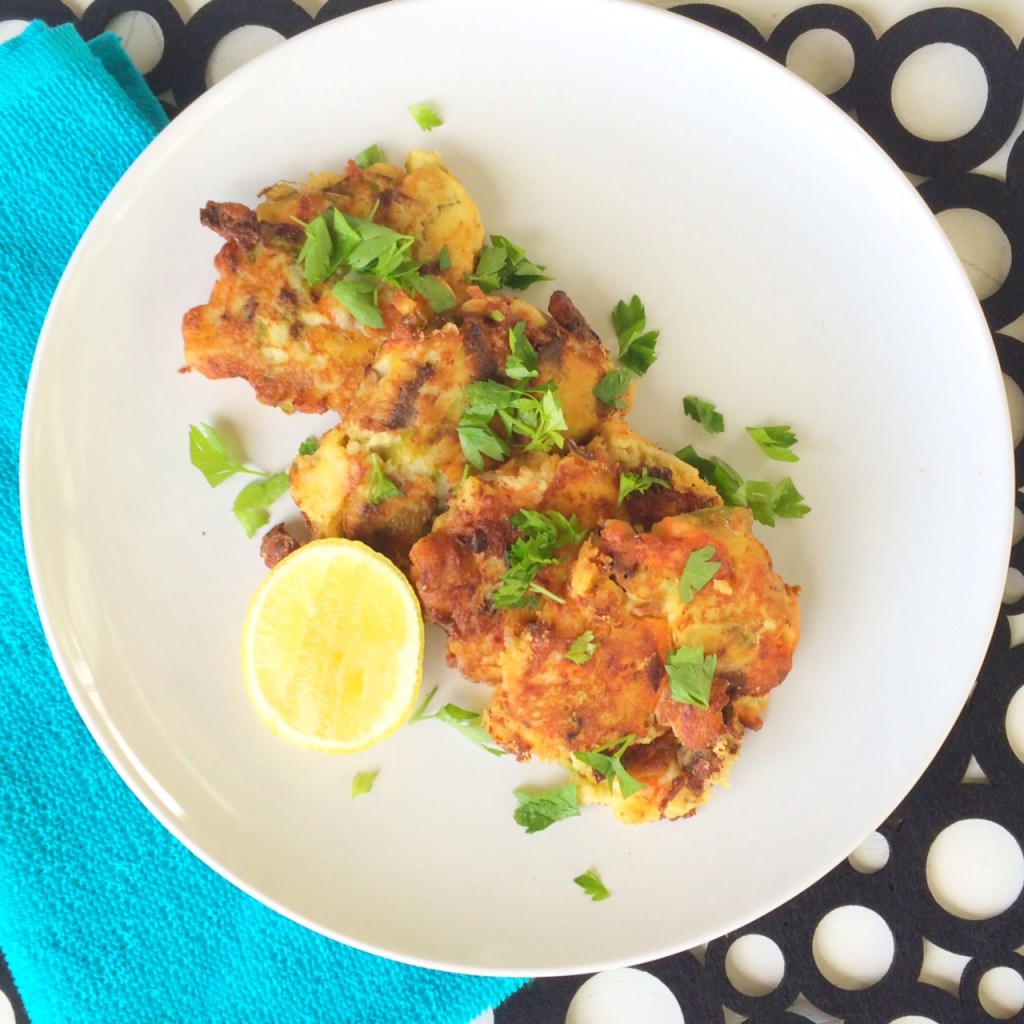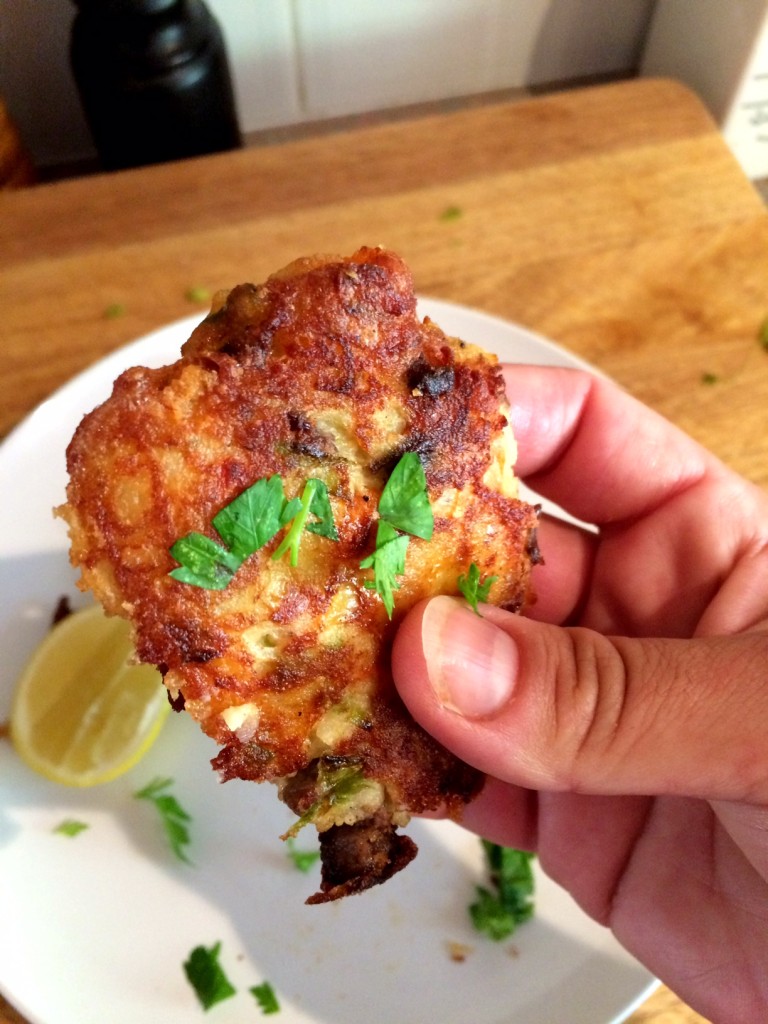 (Visited 2,538 times, 5 visits today)