This past month I have been getting creative with leftovers in an effort to reduce food waste, cut down on groceries and to have fun in the kitchen creating new dishes.
This week I used leftover roast chicken to make this really easy layered cheesy chicken and vegetable pasta bake.
This is a great family meal that is well balanced – there's a little bit of something for everyone to enjoy.
You can easily change the chicken for any other leftover cooked meat as well.
INGREDIENTS
2 Cups Frozen Vegetables (carrots, beans, broccoli and cauliflower)
2 Cups Cooked Roast Chicken, diced
100gm Sliced Chorizo
250gm Raw Pasta Shapes
1 Serve White Cheese Sauce
WHITE CHEESE SAUCE
In a small saucepan melt 1 tbs butter.
Reduce the heat to medium and add 3 tbs plain flour mix continually with a whisk for 1 minute.
Add 2 Cups milk and continue to whisk until the milk heats and the mix thickens.
Add 1 Cup grated cheese and mix with the whisk until melted.
Add 1 tsp seeded mustard and stir through.
Remove from the heat and set aside.
LETS PUT IT ALL TOGETHER
1. Bring a large pot of water to the boil and add the pasta, cook for half the normal required time.  Drain excess water.
2. While the pasta is cooking make the white sauce.
3. In a baking dish that has a lid, place the frozen vegetables on the bottom, followed by the cooked chicken, chorizo, pasta and white cheese sauce.
4. Place the lid on and cook in a 200 degree celcius oven for 10 minutes.  Remove the lid and cook for a further 10 minutes until the top starts to turn golden.
As you have used leftover meat, it is best that this meal is eaten on the night that it is cooked only.
Serves 6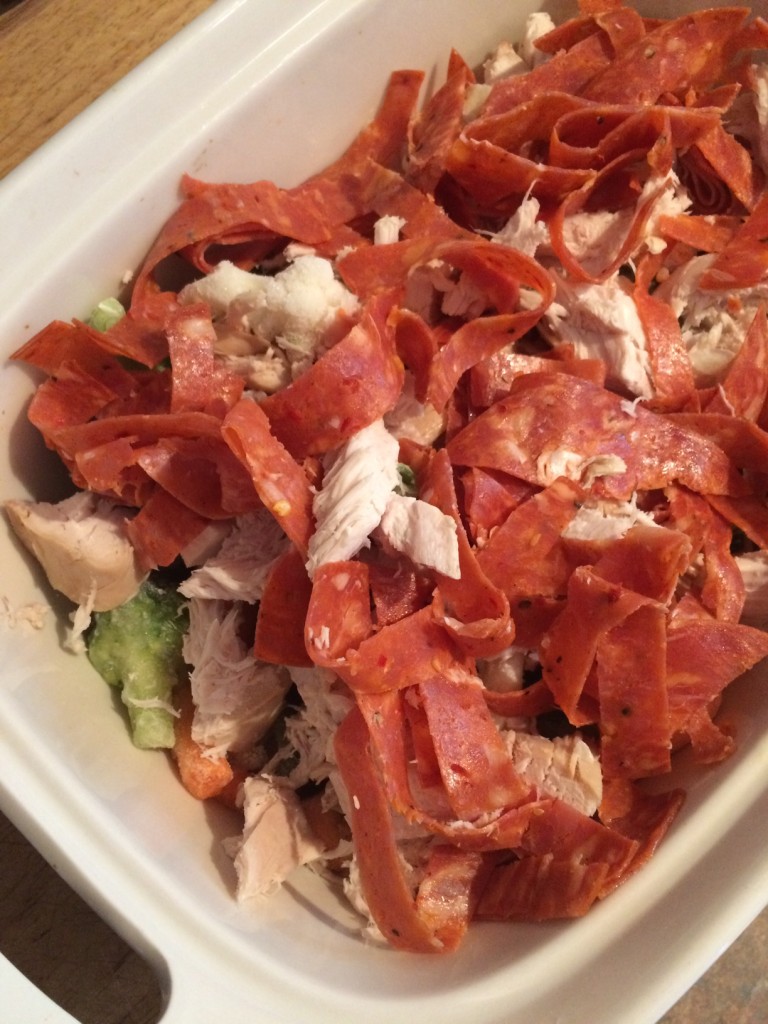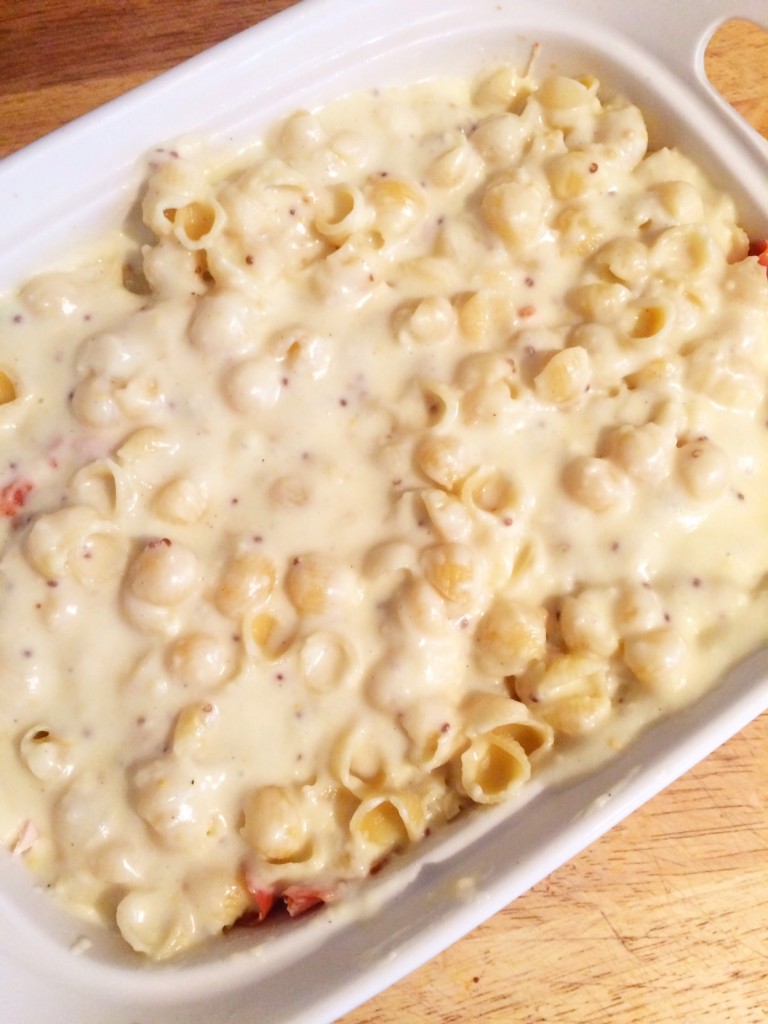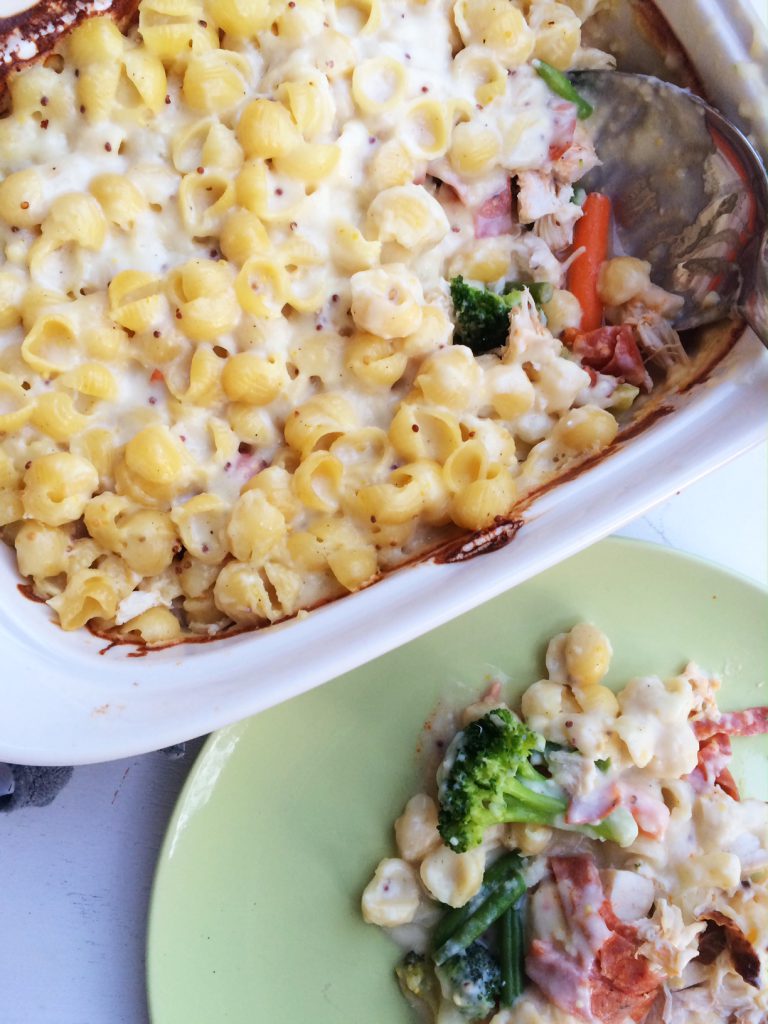 (Visited 2,840 times, 6 visits today)