I have had a lot of requests about gluten free scrolls so I decided it was time to make some.  While my family isn't gluten free, family and friends are and I like to be able to accommodate their dietary needs when they are over for a BBQ or birthday party.
Gluten free dough can be a little tricky to keep formed, for seasoned gluten free bakers maybe not so much, but when you don't cook gluten free all the time the thought of making a dough with gluten free flour is a little daunting.  I added Xantham Gum to the gluten free flour which acts as a binding agent to keep everything together and it did the trick.
Loaded up with super flavoursome ingredients like D'Orsogna Lightly Smoked Leg Ham and Green Pesto these are even tasty enough for those that are not gluten intolerant.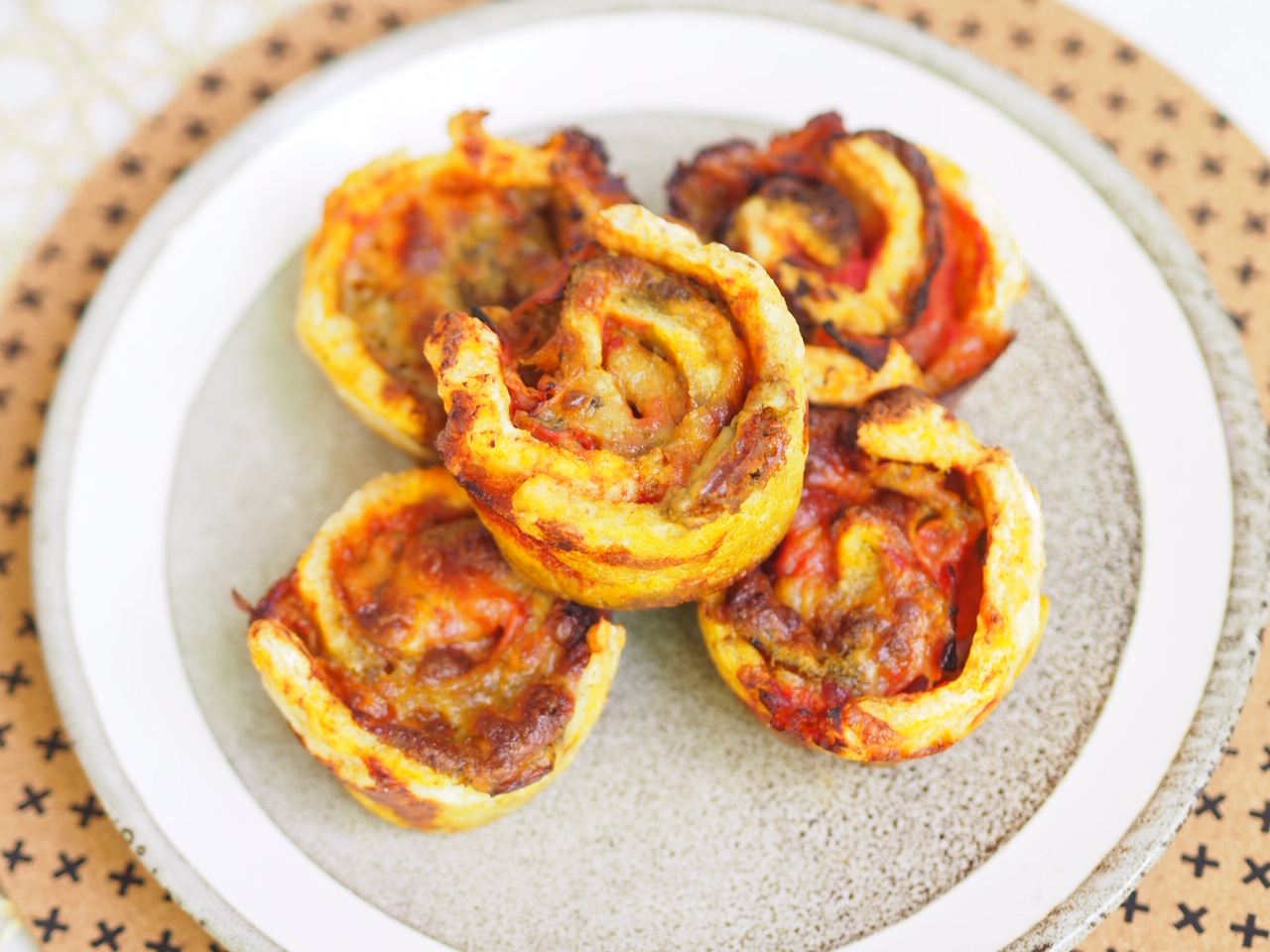 INGREDIENTS
1 Packet D'Orsogna Deli Fresh Lightly Smoked Leg Ham 100gm
1/2 Cup Passata
100gm Jamie Oliver Green Pesto
3/4 Cup Mozzarella Cheese, grated
Dough
250ml Warm Water
2 1/2 Cups Gluten Free Self Raising Flour
4 Tsp Xanthan Gum
1 Tsp Dry Bakers Yeast
1 Tsp Raw Sugar
1 Tsp Salt
2 Tbs Olive Oil
LET'S PUT IT ALL TOGETHER
In a large bowl add the dough ingredients in the order listed.  Using a butter knife, mix until a dough ball is formed.  You may need to add extra flour. Leave in the bowl with cling wrap on top for 30 minutes to prove.
After thirty minutes, sprinkle flour on your bench and place the dough on top gently roll out to approx 5mm thick, forming a rectangle.
Spread the passata over the rolled out dough followed by a layer of the ham, pesto spread over the ham and then the cheese sprinkled on top.
From the short end, gently roll the dough over to form a log.  Sections may break, don't be too concerned continue to roll.
Spray a 6 hole muffin tin with cooking oil.  Cut the log into 8ths.  Place each roll into the muffin tin hole.  The muffin tin will help keep it formed and rise when cooking.
Place into a pre-heated 180 degree Celsius oven to cook for 20 minutes or until golden on top.
Allow to cool in the muffin try for 5 minutes before removing.
Eat straight from the oven or place in an air-tight container in the fridge for up to 5 days.
Freezer friendly: cling wrap each roll and place in the freezer in an air0tight container for up to 3 months.
Makes 8 scrolls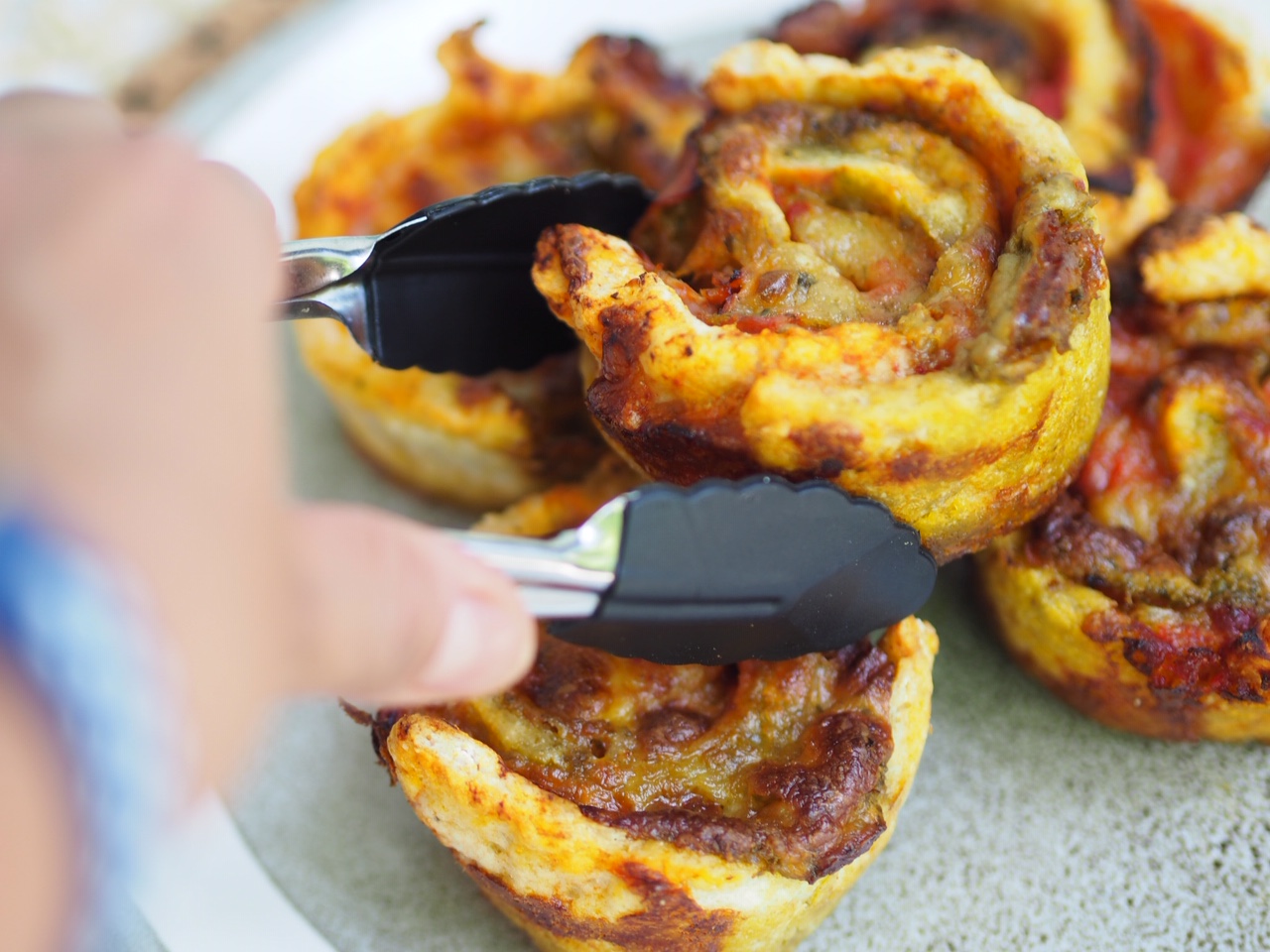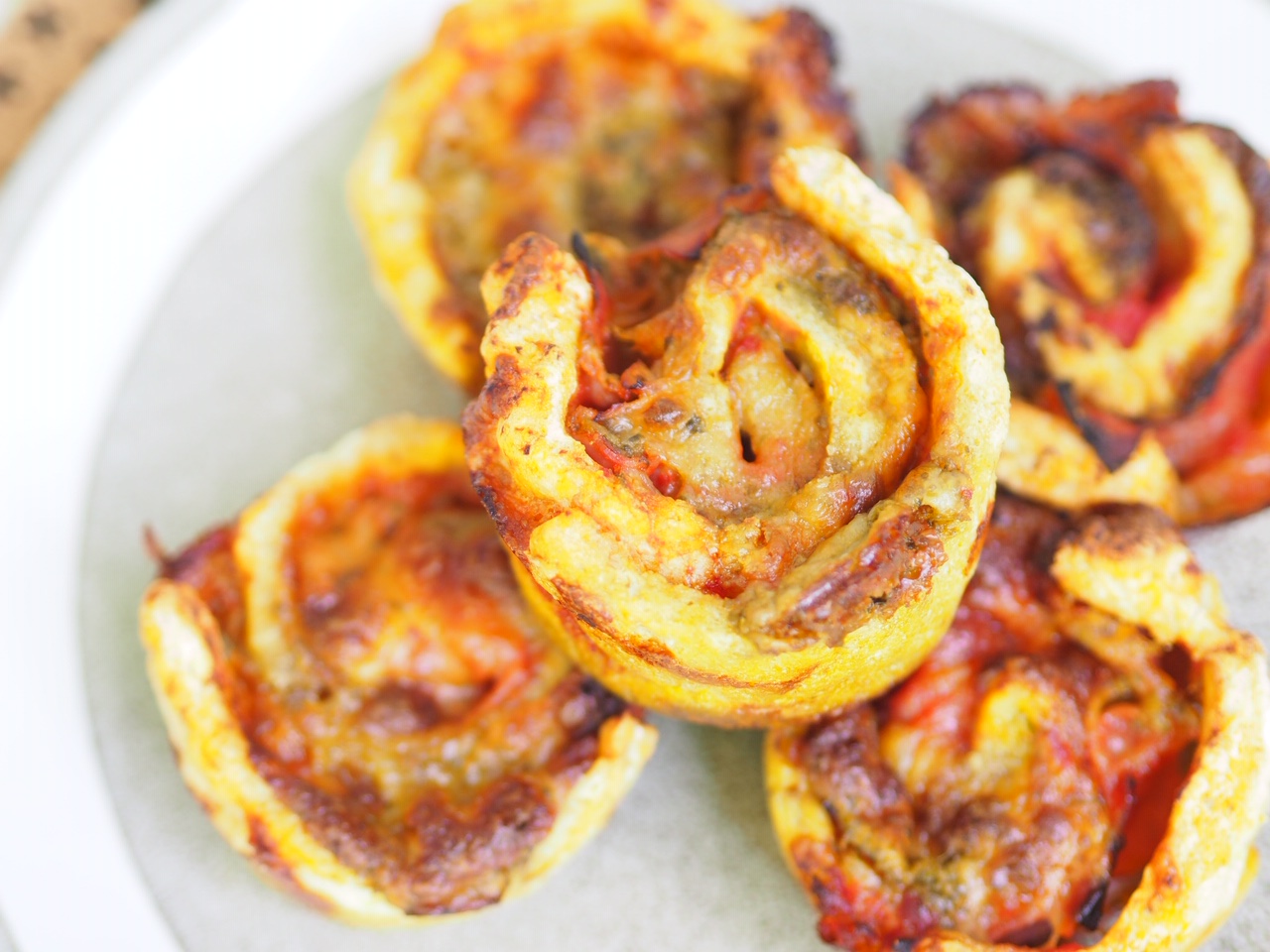 (Visited 1,729 times, 11 visits today)