This week I gave the Flat Breads from Original Flat Bread Company the ultimate workout.  Can they hold there own in a dessert? Well I am happy to report that yes they can.  The flat breads soak up the egg custard mixture and turn into the softest of soft "cake" texture, while the exposed points are nice and crunchy.  You will have your family "wowing" over this dessert as it looks impressive and also tastes as good as it looks.
I used the white flat bread and BAKED IT for Dessert.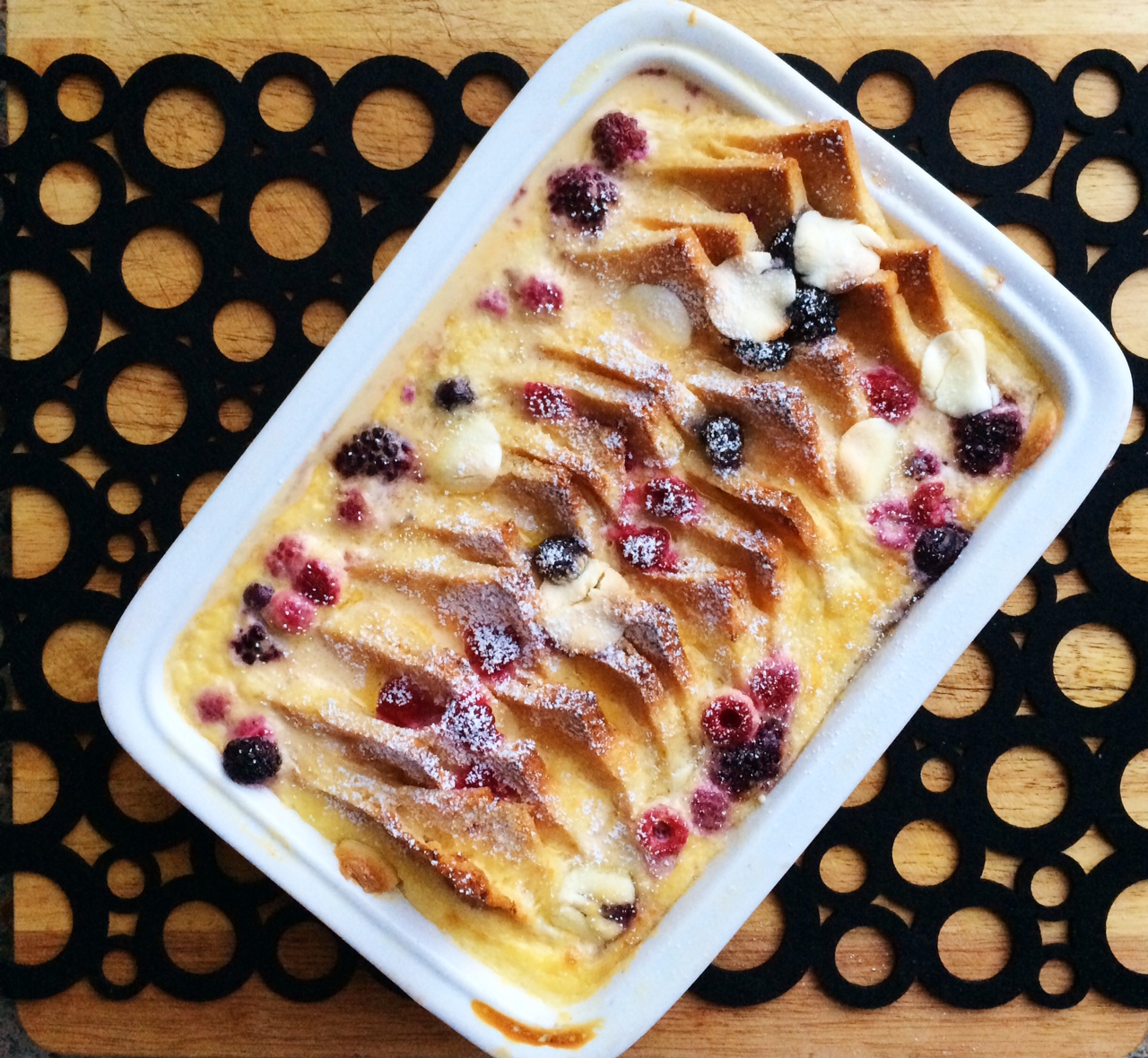 INGREDIENTS

1 packet of Original Flat Bread Company flat bread (6 pieces)
50gm butter, melted
6 Eggs
300 ml Thickened Cream
1/4 Cup Caster Sugar
1 Tsp Vanilla essence
1 Cup Frozen Mixed Berries
1/2 Cup White Chocolate Melts

LET'S PUT IT ALL TOGETHER

1. Melt the butter and using a pastry brush, brush each side of the flat bread and the dish you will be baking it in.
2. Cut the flat bread in to triangle quarters. Lay alternating sides into your dish.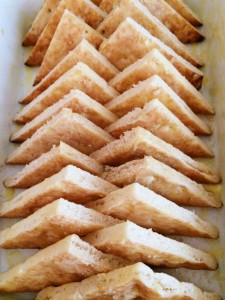 3. In a large bowl lightly whisk the eggs, cream, sugar and vanilla essence.
4. Pour over the flat bread in the dish, making sure to pour evenly over.
5. Top with the mixed berries and white chocolate melts.
6. Allow to sit for 1 hour so that the flat bread can soak up the custard mix.
7. Bake in a preheated 180 degree celcius oven for 45mins to 1 hour. All until golden and the custard has just set.

Eat as is or serve with ice cream and extra berries.  A white chocolate sauce would also be perfect.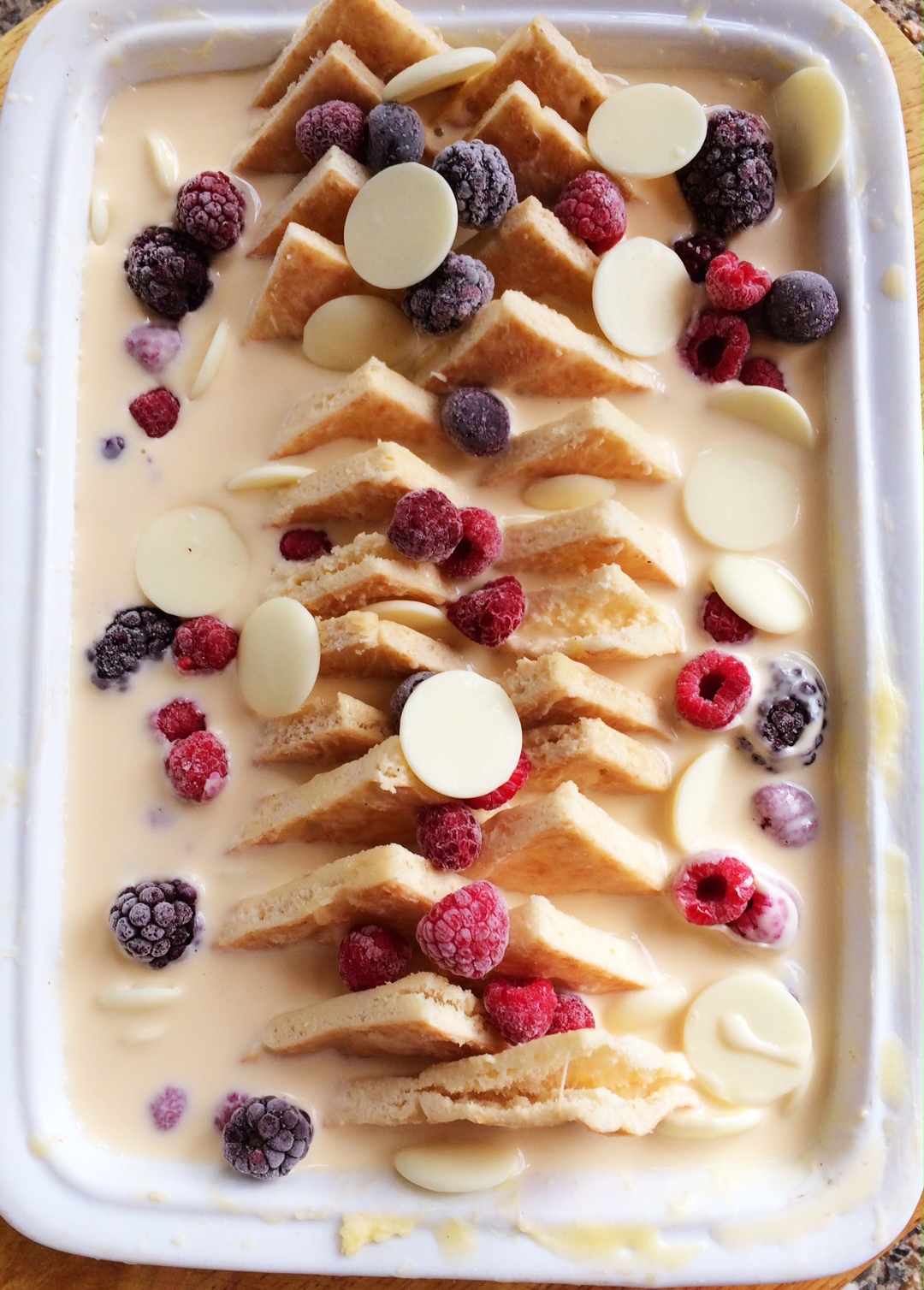 Note: the Flat Bread's are preservative free, this means they need to be refrigerated after the packet is opened and ideally used within 3 days. You can freeze the Flat Breads in a sealed bag to use later as well.
GIVEAWAY
I have a $50 Woolworths gift card to giveaway to one lucky ready. To enter simply use the Rafflecopter widget below and complete all entry options for your chance to win.
OPEN TO AUSTRALIAN RESIDENTS ONLY. Apologies to those located in WA, this product is not sold in your state unfortunately. To this end- we will need to advise that thecompetition isn't available in WA.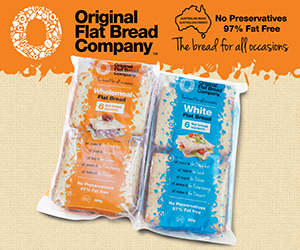 PREVIOUS WEEKS RECIPES: Flat Bread Toad in a Hole, Flat Bread Sandwiches, Flat Bread Mexican Veggie Mini Pizzas, Flat Bread Layered Savoury Bites
This is a Sponsored Post. All photos and opinions expressed are my own. Prizes are sent directly from Original Flat Bread Company.


(Visited 1,312 times, 41 visits today)