Entertaining can be stressful, the preparation that goes on in the kitchen before the big day can sometimes become all too much, and time consuming. However, with a little bit of imagination and the help of a great product you can turn those stressful days leading up to an event into one that is more laid back. I put my thinking cap on and created these amazing Flat Bread Layered Savoury Bites.
These little bites are a perfect appetiser when entertaining. This recipe make about 80 bite sized appetisers in one go – how good is that.
Why not try them in the school lunch boxes? Or a great lunch when you don't have time for lunch – you can eat them in car without any mess!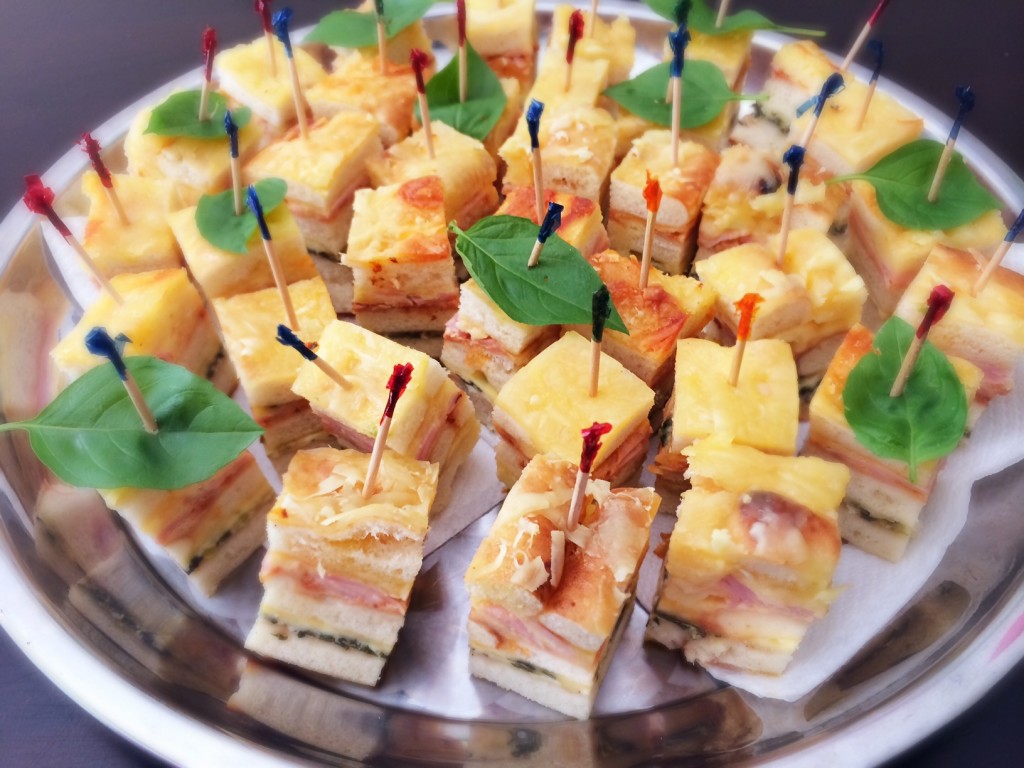 INGREDIENTS
1 1/2 Packets of White Original Flat Bread Company Flat Bread
100 gm Sliced Ham
1/4 Cup Pizza Sauce
2 Cups Grated Tasty Cheese
125gm Cream Cheese
1/3 Cup Thawed Spinach – squeezed to remove excess liquid
Salt and Pepper
6 Eggs
1/2 Cup Cream
LET'S PUT IT ALL TOGETHER
1. Line a square baking dish  (approx 25cm x 25cm) with baking paper. Place a layer of flat bread onto the bottom. Cutting pieces as you need to cover the entire bottom. in a jug whisk together the eggs and cream.
2. Combine the spinach, cream cheese and a little salt and pepper. Spread over the flat bread evenly. Top with a sprinkling of grated cheese. Pour over 1/3 of the egg mix.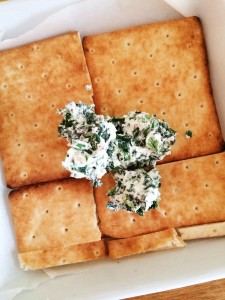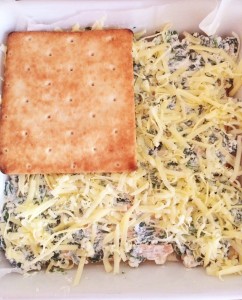 3. Place another layer of flat bread over the spinach layer. Again, cutting pieces as you need to cover the entire surface.
4. This time make a layer with the pizza sauce spread out, ham and then sprinkle with grated cheese. Pour over another 1/3 of the egg mixture.
5. Top with another layer of flat bread.
6. Pour over the remaining egg mix and top with a sprinkling of grated cheese.
7. Allow to sit in the fridge for 1 hour so the flat bread has time to soak up the egg mix.
8. Bake in a 180 degree celcius over for 50 minutes or until lightly golden and it is firm to touch.  Allow to cool completely in the fridge.
9. When ready to serve cut into strips and then across the width to forms bite sized squares. Use fancy toothpicks to make serving easy.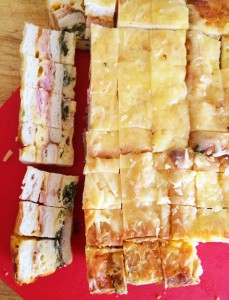 Makes approx 80
Keep in the fridge for up to 3 days.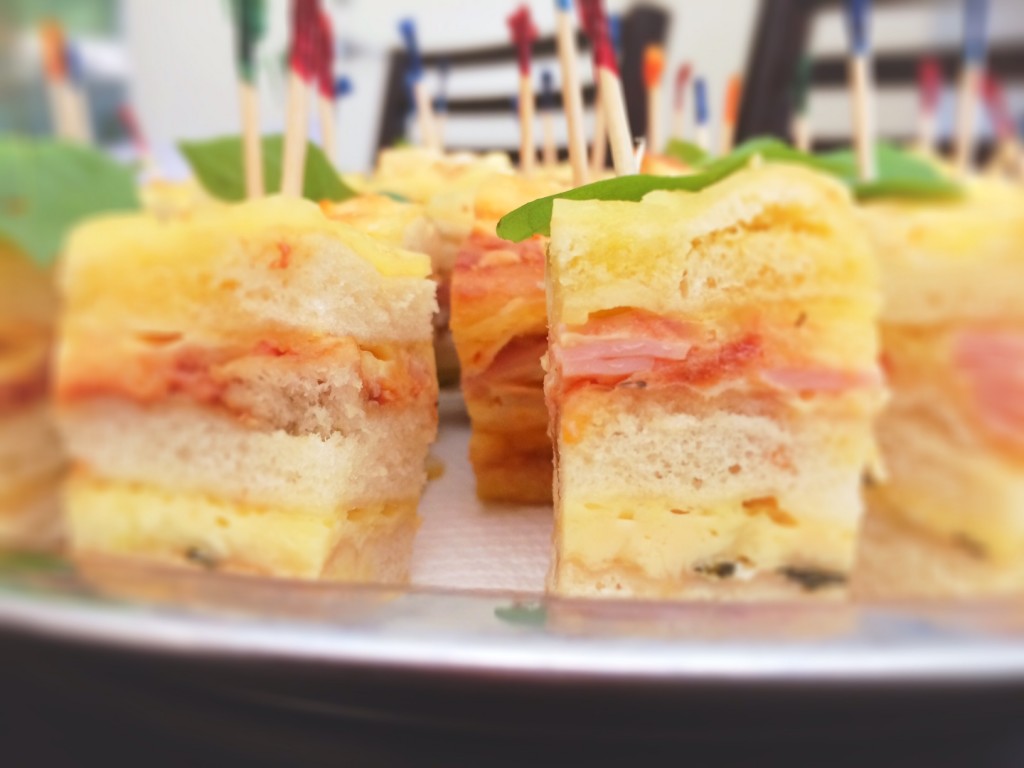 Note: the Flat Bread's are preservative free, this means they need to be refrigerated after the packet is opened and ideally used within 3 days. You can freeze the Flat Breads in a sealed bag to use later as well.
GIVEAWAY
I have a $50 Woolworths gift card to giveaway to one lucky ready simply use the Rafflecopter widget below and complete all entry options for your chance to win.
OPEN TO AUSTRLIAN RESIDENTS ONLY.  Apologies to those located in WA, this product is not sold in your state unfortunately. To this end- we will need to advise that the competition isn't available in WA.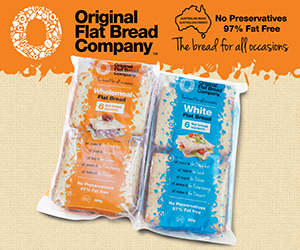 This is a Sponsored Post. All photos and opinions expressed are my own. Prizes are sent directly from Original Flat Bread Company.

(Visited 845 times, 13 visits today)