I stumbled across this little gem of a recipe when I was making a chocolate fridge pie.  With a few simple variations of the base I turned it into what I have called energy bites.  As they are packed full of oats, that will keep you going.  They would be perfect to add to the lunchbox or as an afternoon pick me up.
INGREDIENTS
2 Cups Rolled Oats
1/2 Cup Dessicated Coconut
2 Tbs Cocoa
1/4 Cup Honey
3 Tbs Melted Butter (or Coconut oil, or light olive oil)
LETS PUT IT ALL TOGETHER
1. Place all the dry ingredients into a food processor with the metal blade and process until the oats are broken down.
2. With the food processor on add the honey and melted butter.  Process until it combines.  The mixture should stay clumped together when you press it together with your hands.  If it doesn't add a little bit more honey.
3.  Press into moulds (silicone moulds or as I have used a ice cube tray with a flexible bottom works best), or onto a tray (approx 5mm thick)  Leave to set in the fridge for 1 hour.
Store in the fridge in an airtight container.  They will last for several weeks.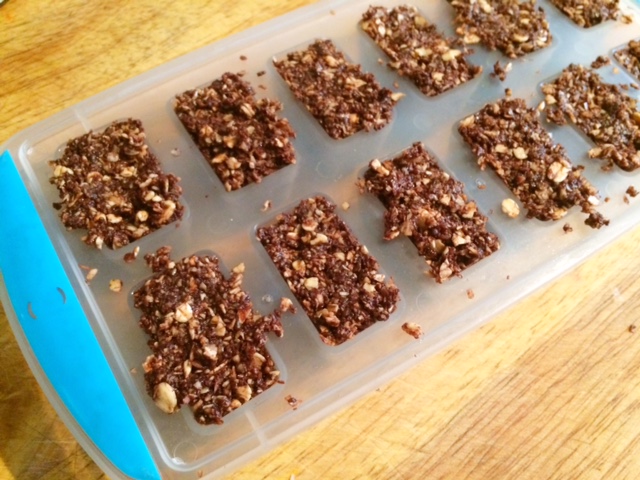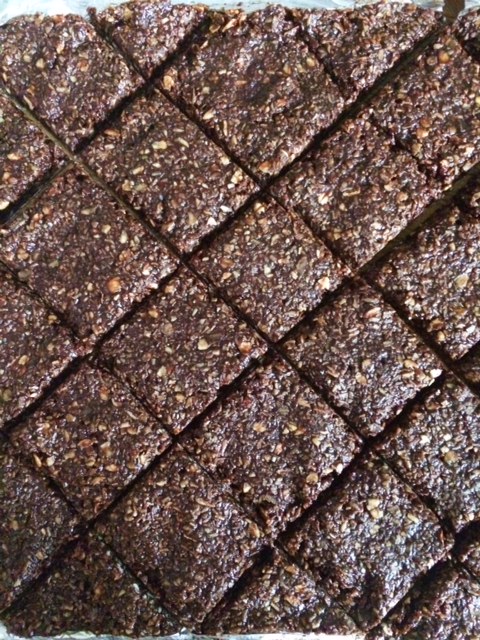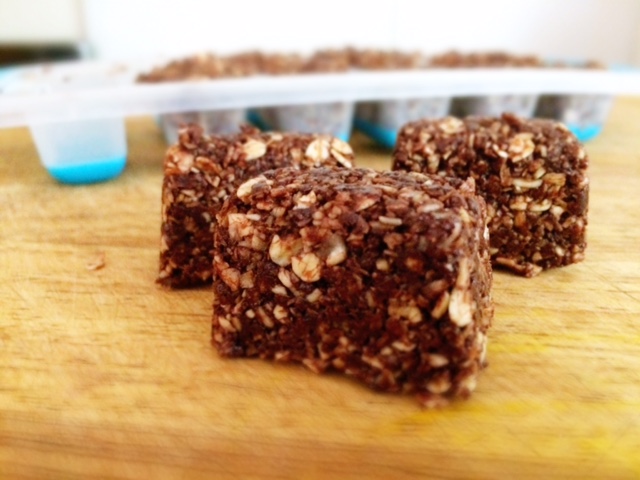 (Visited 27,205 times, 6 visits today)