While I was on Instagram I saw this delicious looking Chocolate Fridge Pie made by Hello Great Health and I knew I had to get my hands on the recipe.  Luckily Jenny has allowed me to release the recipe here first, so you can try it yourself.  This would make a lovely Summer dessert – it is a little bit naughty while being mostly not too bad for you.
Based on a yoghurt peanut butter filling your taste buds will be pretty happy you made this.
INGREDIENTS
BASE:
2 cups of rolled oats
¼ cup cacao powder (or cocoa)
2 tablespoons coconut oil (you can also use melted butter)
¼ cup rice malt syrup (could use maple syrup, honey or alternative sweetener)
1 teaspoon vanilla extract
TOP LAYER:
500g yoghurt (Your favourite natural yoghurt will work best)
1/3 cup peanut butter (try sugar-free organic if your watching your sugar intake)
LETS PUT IT ALL TOGETHER
Add oats to a food processor and blend until a flour.
Add remaining base ingredients and blend well.
Press mixture into the base of a round 20cm spring-form pan (I lined mine with parchment paper first).  I covered the mixture with the parchment paper and pressed the mixture down firmly with a small rolling pin.  Place in fridge whilst you make top layer.
Blend yogurt and peanut butter until combined, pour onto base layer and refrigerate overnight.
Sprinkle with some cacao nibs, choc chips, toasted shredded coconut, whatever you like – then cut and serve!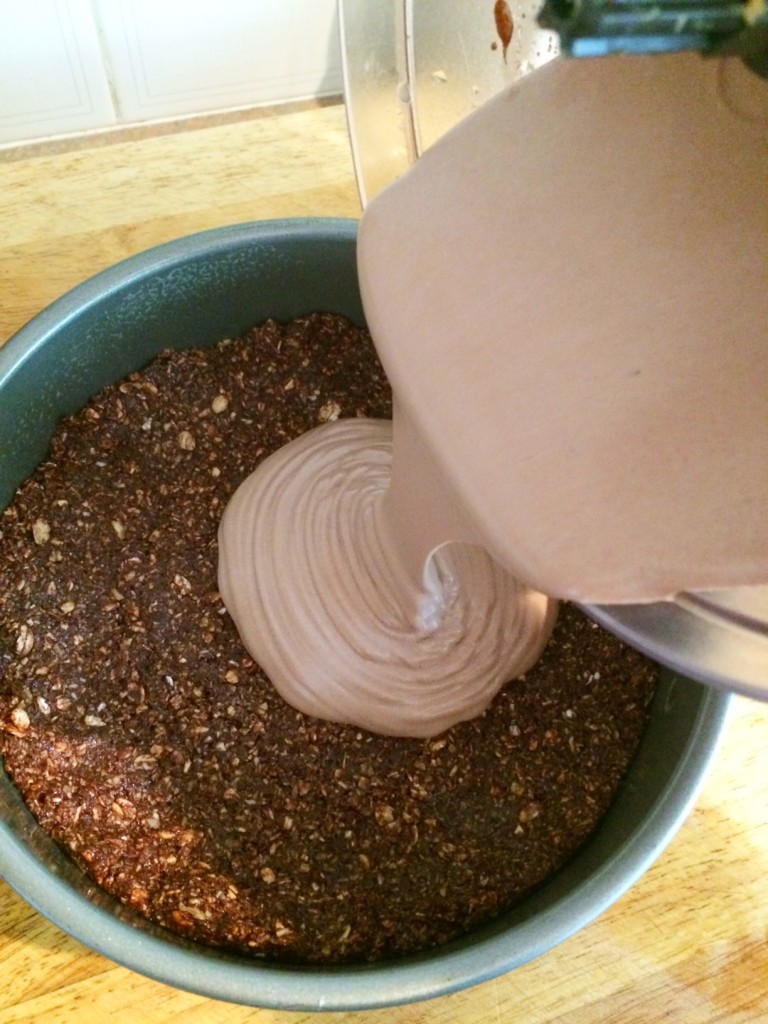 There you have it!  It is such an easy recipe that you can vary a little to change the flavour. I added 2 Tablespoons of cocoa to the filling to make it more chocolatey (because you can't have too much chocolate, right?)
Also, desiccated coconut added to the base is lovely as well.
If you give this a try share a photo on Facebook or Instagram so we can take a look.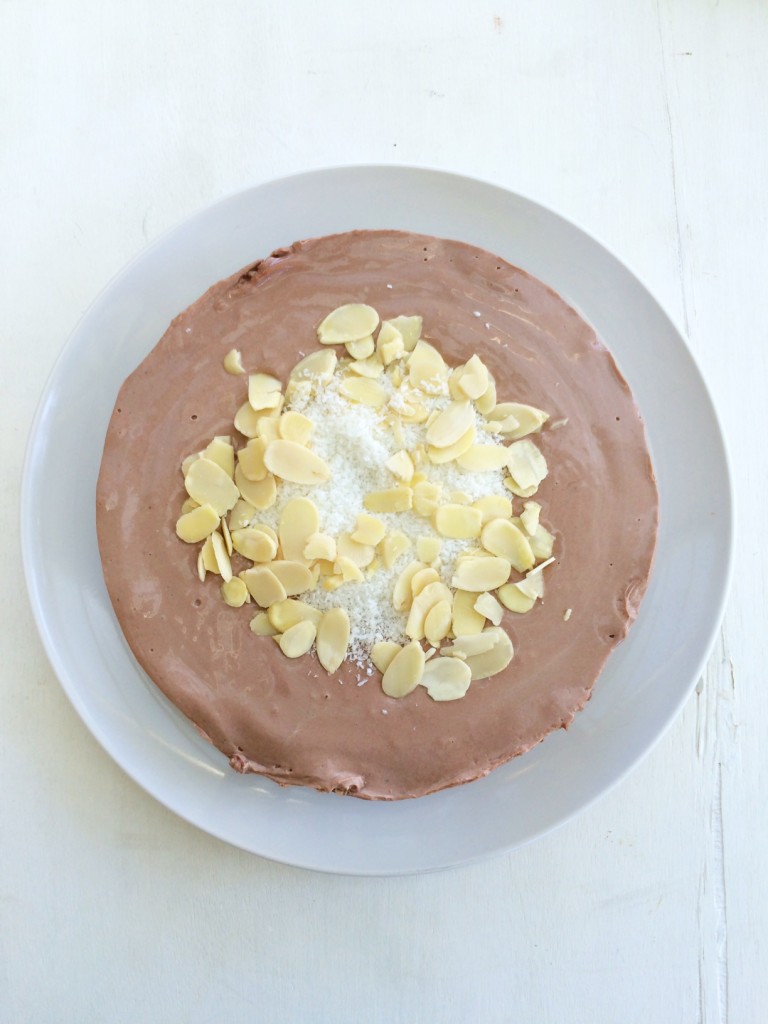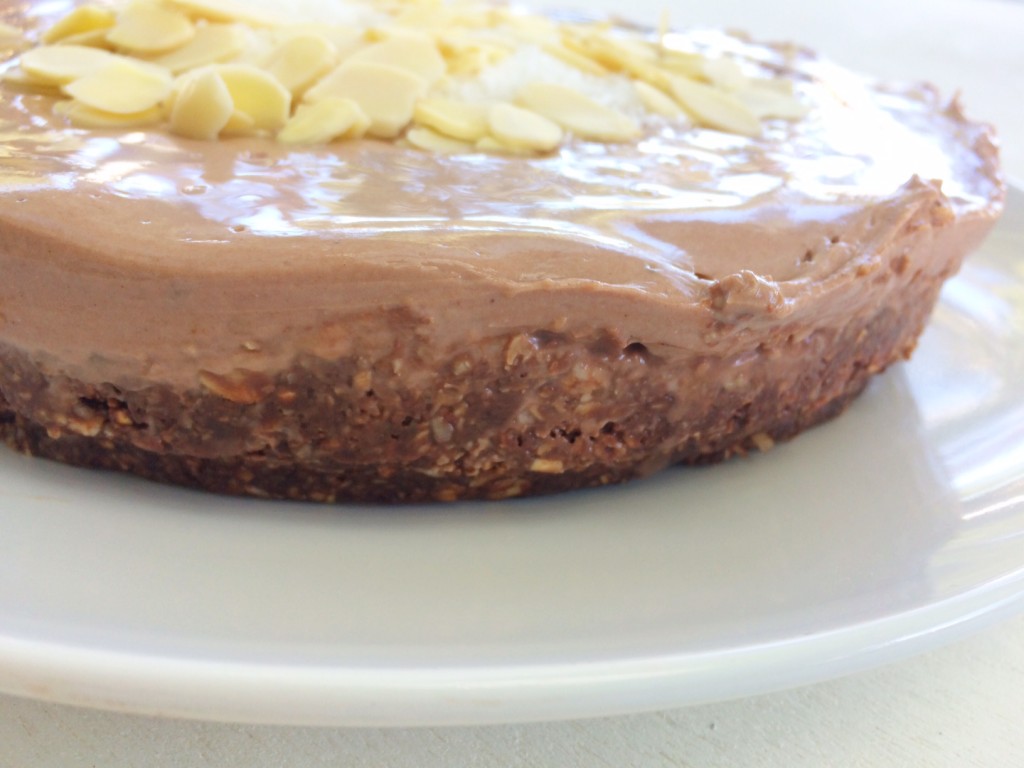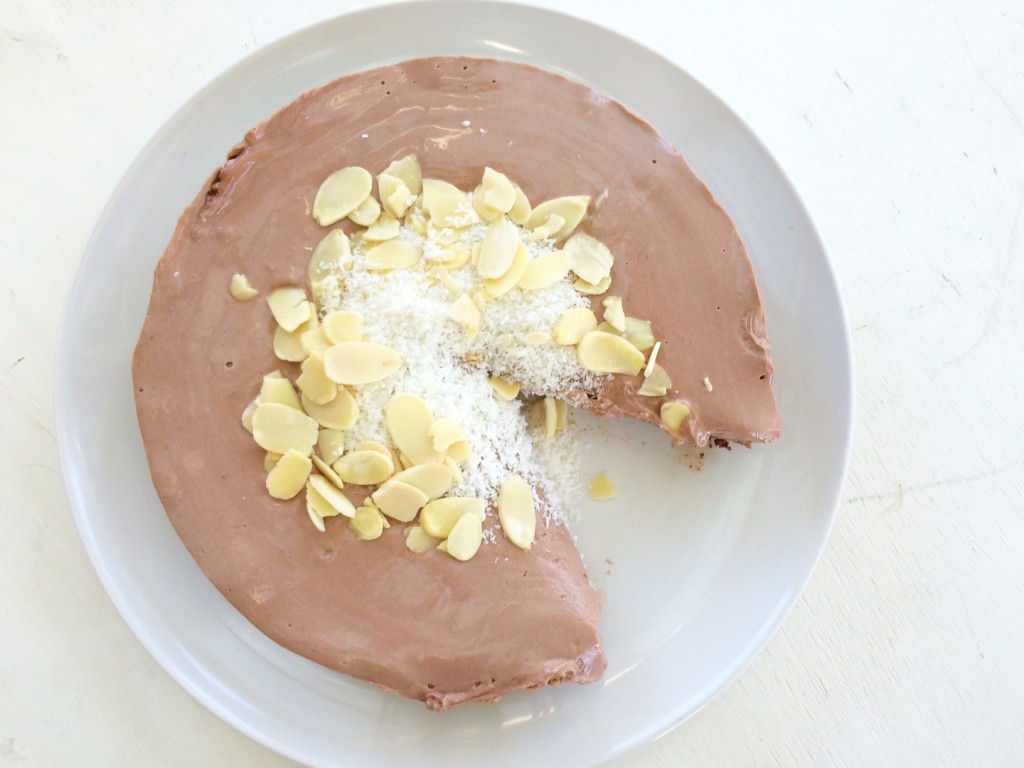 Recipe adapted from here and here.

(Visited 3,551 times, 9 visits today)