Getting back to basics and making some easy, and tasty treats to fill the lunchbox with, have on hand, and stock up the freezer.  Choc chip cookies are an all time favourite in many households, the kids love the choc chips and I love that I have made them for them, knowing each and every ingredient I have added.
Setting aside an hour or so once a week to bake will save you money, keep their little tummies happy and give you the satisfaction of being able to give your family something that you made (that's how I feel anyway).
A packet of choc chip cookies from the supermarket can cost anywhere from $2 to $5, are uniform in shape and colour and packed full of many preservatives.
A batch of homemade cookies can cost about $3, are all different shapes, sizes and colour and packed full of ingredients that you KNOW!
INGREDIENTS
125gm Butter, cubed
3/4 Cup Brown Sugar
1/4 Cup Caster sugar
1 Egg
1 Tsp Vanilla Essence
1 Cup Self Raising Flour
1 Cup Plain Flour
1 Tsp Baking Powder
1 Cup Choc Chips
LETS PUT IT ALL TOGETHER
1. In a medium microwave safe bowl, place the butter and then place in the microwave on medium high for 45 seconds on until the butter is melted (every microwave is different so check at 20 second intervals).
2. Add the brown and white sugar to the melted butter and mix well.
3. In a separate bowl whisk the egg a little with a hand whisk and then whisk into the butter and sugar mix.  Add the vanilla essence and mix well. It will look like caramel.
4. Add the flours, baking powder and stir to combine.  Fold through the choc chips.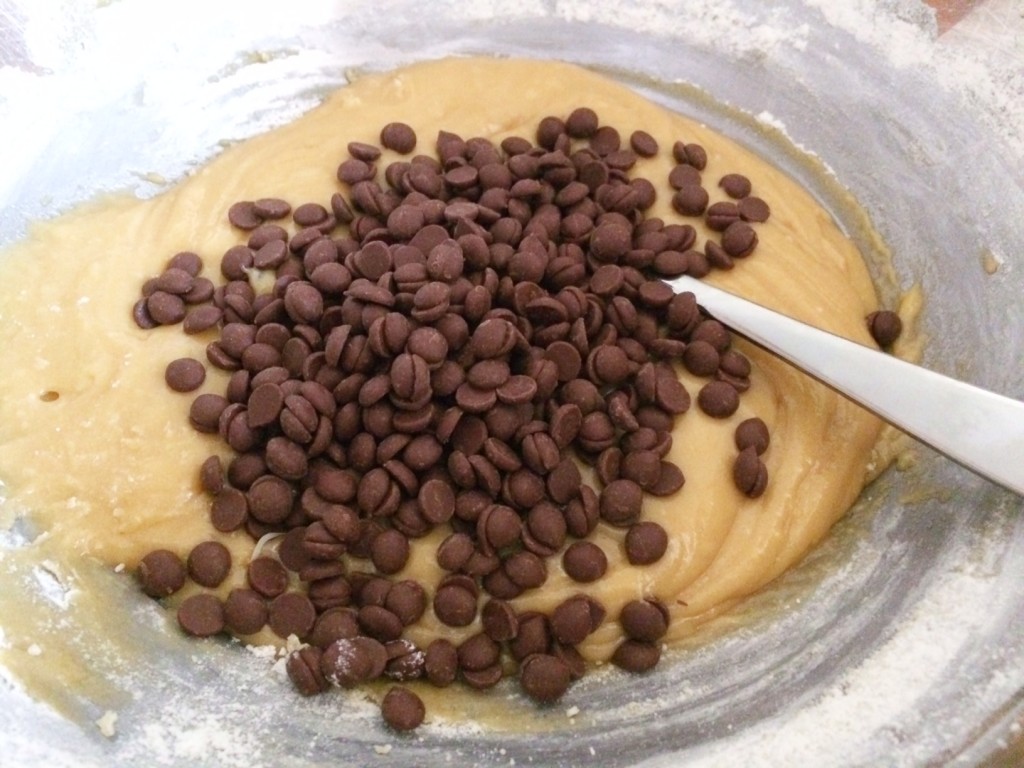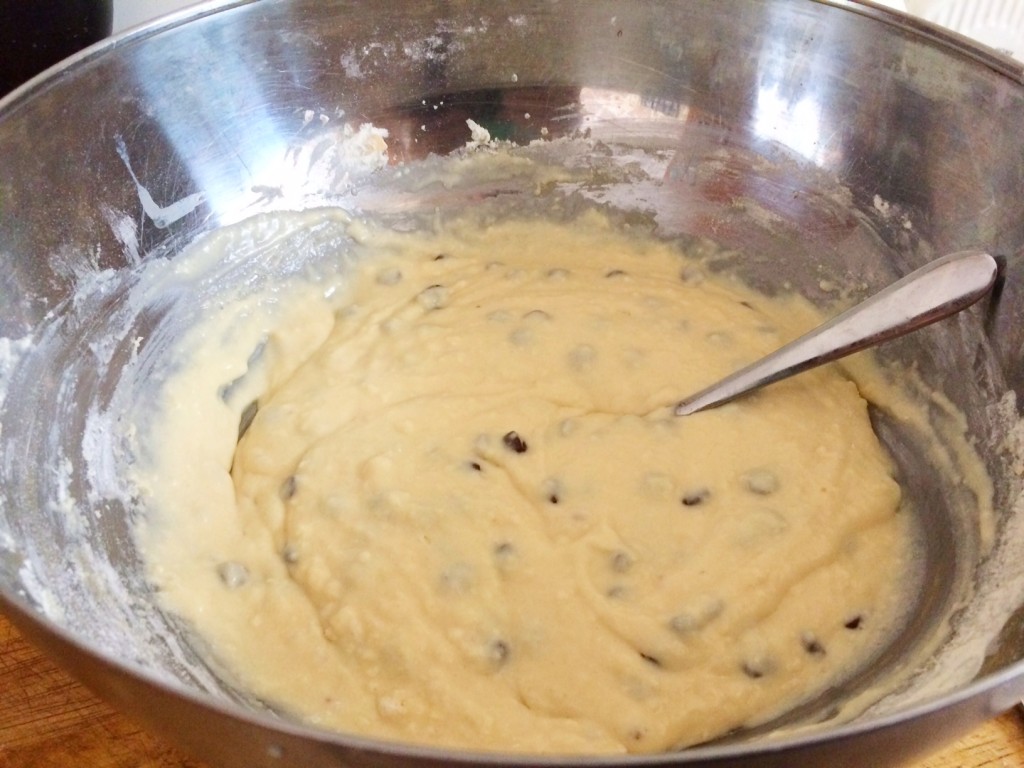 5. Roll into balls and place on a lined baking tray.  Repeat until all the dough is used. Bake in a 180 degree celcius oven for 12-15 minutes or until lightly golden.  Cool on a wire rack.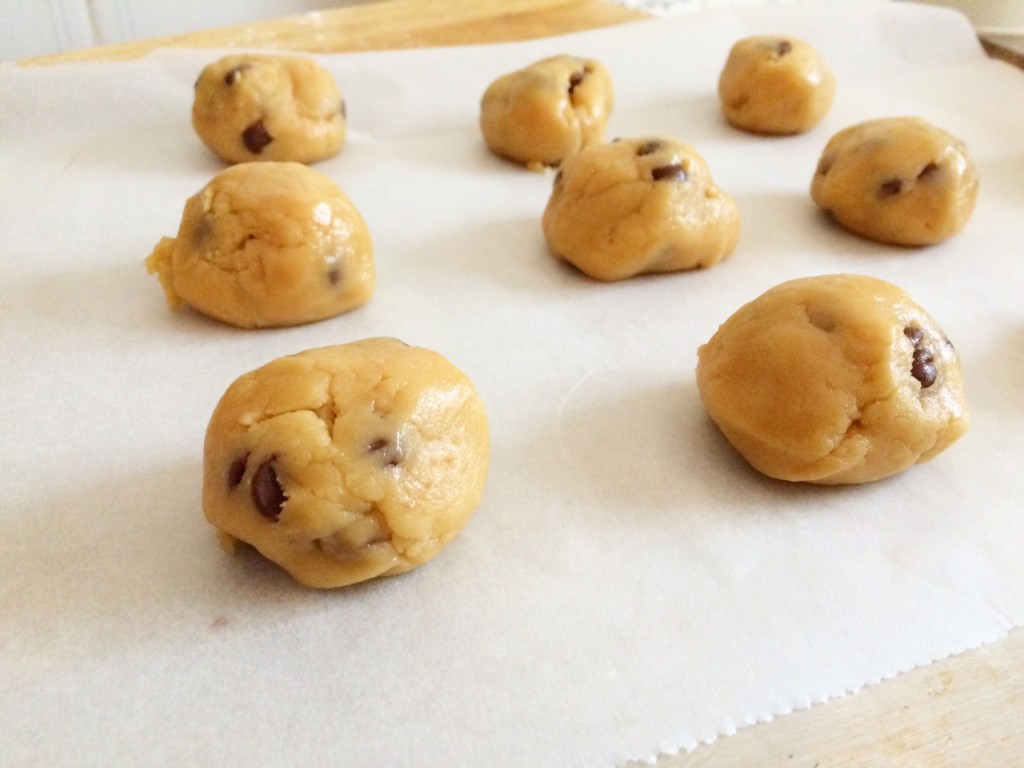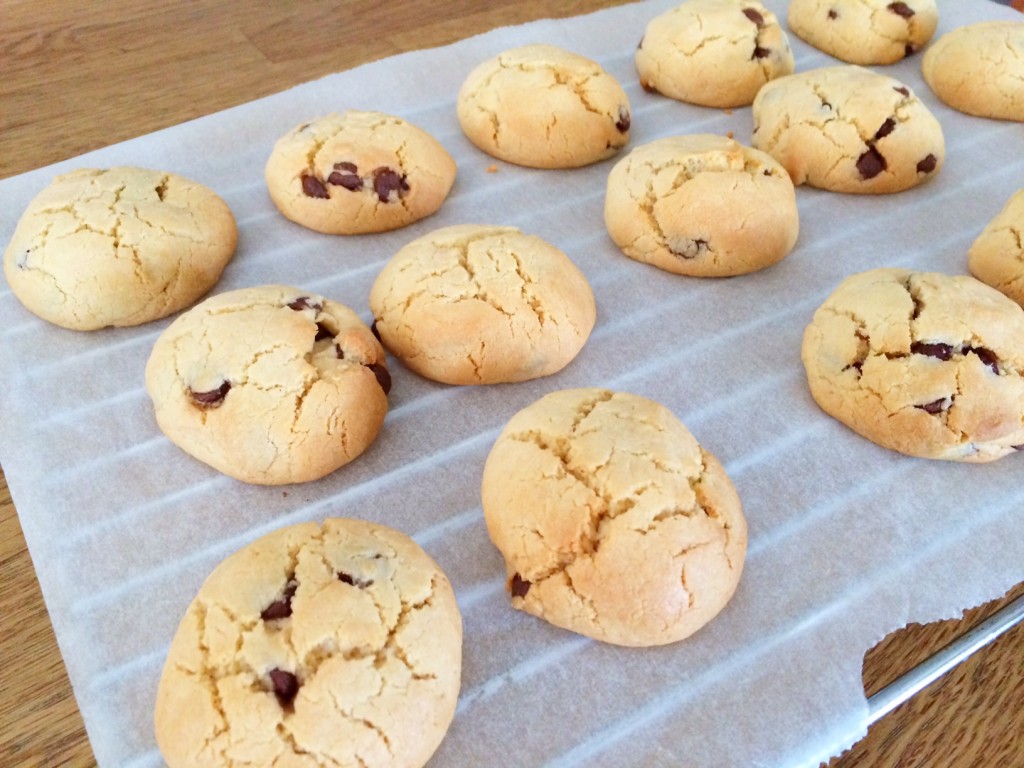 Pantry: Store in an airtight container for up to 7 days
Freezer Uncooked: Freeze the raw cookie dough balls on the tray and then transfer to a zip lock bag.  When ready to bake place the frozen balls onto a lined baking tray and cook as per step 5. The raw cookie dough can be stored for up to 3 months in the freezer.
Freezer Cooked: Once cooled place into zip lock bags or air tight containers and freezer for up to 3 months.  Remove from the freezer and place in the lunchbox or leave out to defrost for a little before eating.
Makes 30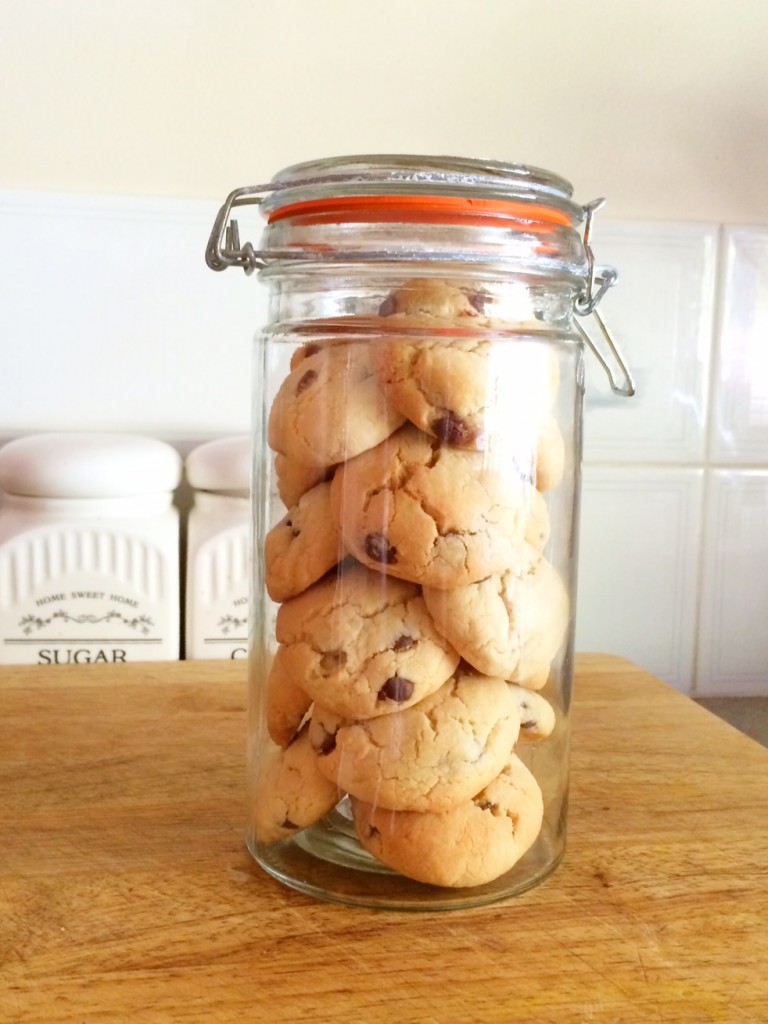 (Visited 20,244 times, 26 visits today)