Some nights you just know that you are going to be up against the battle of getting dinner on the table, battling hungry kids away from the fridge and pantry as they are "starving" right now and can't wait 15 minutes until dinner is on the table and just have to plan meals that are made quick and easy.
This easy non-fried rice is one of those dishes that with a little help of microwave rice you can have it on the table along with some cooked sausages or chicken schnitzel in about 15 minutes and your fridge and pantry contents get to live another day as the kids didn't ransack them before dinner time.
I am using D'Orsogna's new Australian Jarrah Honey Ham off the Bone.  It is succulent and tasty and made from 100% Australian pork, gluten free, lightly smoked and flavoured with 100% Australian Jarrah honey it adds an extra flavour layer to this somewhat simple dish.  You will find it in the deli counter of your local Woolworths.
INGREDIENTS
200gm D'Orsogna Australian Jarrah Hone Ham, sliced and diced
1 x 450gm Woolworths Microwave Brown Rice
1 Cup Frozen vegetable mix, peas, corn and carrot, defrosted
2 Eggs, whisked
1 Tbs Soy Sauce
1 Tbs Hoisin Sauce
2 Tbs Tomato Sauce
Optional: sliced spring onions
LET'S PUT IT TOGETHER
Place the microwave pouch of rice in the microwave and cook according to the packet.
In a fry pan add the whisked eggs and cook to form scrambled eggs. Add the frozen vege in to the pan to heat through. **Alternatively this can be cooked in the microwave as well in a large mug or bowl.  1 minute on high, mix and then a further 30 seconds or until the egg is cooked.
Once both the rice and eggs are cooked place into a large bowl.  Add the vegetables and ham and stir to combine.  Pour in the sauces and mix through.
Serve.
Serve 4-6
Rice is best eaten on the day it is cooked.  You can freeze leftovers.  Alternatively, store in the fridge and re-heat and eat the following day.
Read more about rice food safety here.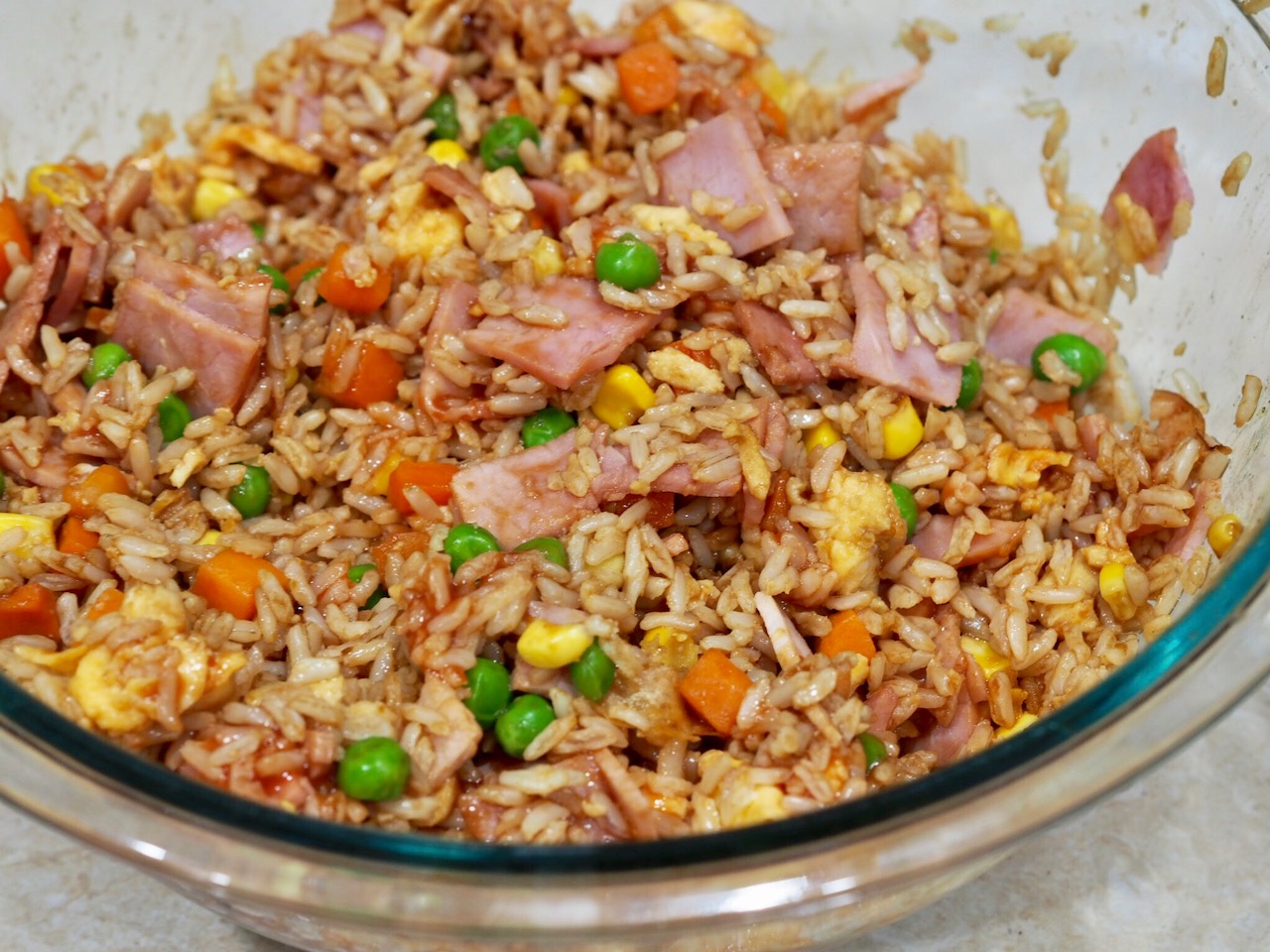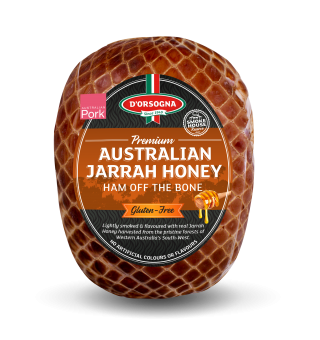 This is a sponsored post for D'Orsogna. Find more recipes like this one visit the D'Orsogna Website and D'Orsogna Facebook Page.

(Visited 7,959 times, 16 visits today)