Friday night dinners are normally "Fakeaway" night.  I make something that is considered a fun dinner or a dinner you would normally buy from a takeaway shop at home.
I had grabbed some turkey mince that day, it's not something I regularly buy but decided to give it a try.  I made burger patties with it and added Mr 7's favourite D'Orsogna Mild Salami.  He was pretty happy about it's inclusion. It helped to add some great flavour to patties as well.
As the turkey mince is high in protein you don't need to use an egg to bind the patties together.  A simple good working with your hands will give you a good patty mix.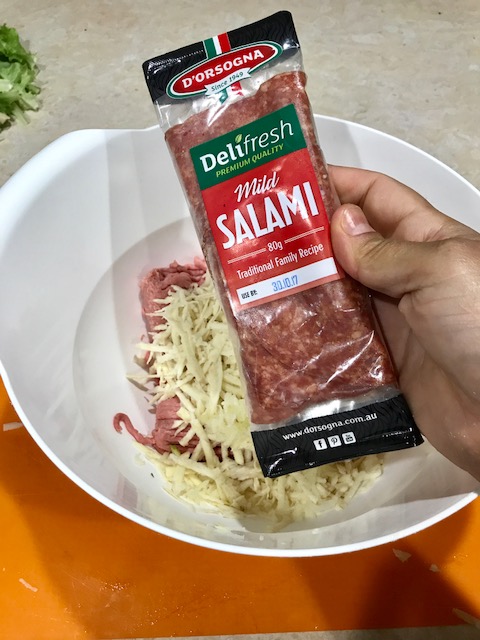 INGREDIENTS
1 Packet (80gm) D'Orosgna Deli Fresh Mild Salami, diced
500gm Turkey Mince
1 Onion, grated
1 Sweet Potato, grated (I received white sweet potatoes in my fruit and vege delivery the past week hence why they are white).
Salt and pepper to taste
Breadcrumbs, to coat
Optional: 1 Ts Dried Italian Herbs
Oil, for cooking
To serve: bread roll, lettuce, tomato, avocado, cheese and mayonnaise.
LET'S PUT IT ALL TOGETHER
1. Place the turkey mince, salami, onion, sweet potato, salt and pepper and herbs if using into a bowl.  Using your hands work the mixture until when combined and everything has come together.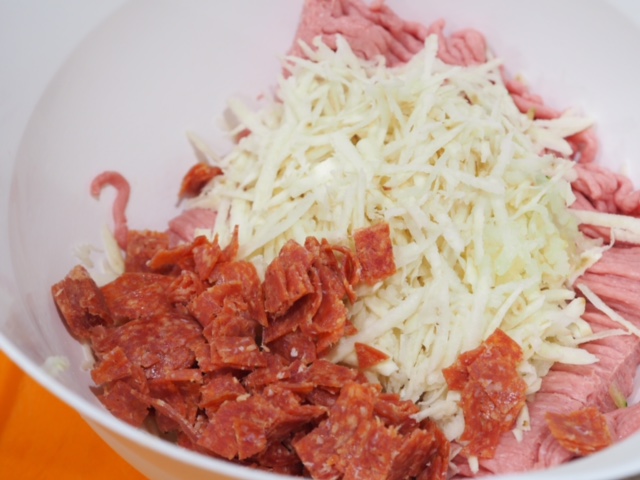 2. Take handfuls of the mix and form a patty shape.  Dust in breadcrumbs.  Repeat until all the mix is used.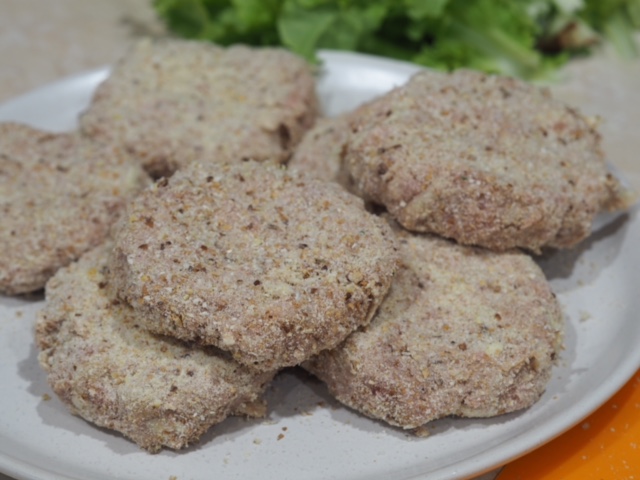 3. Place a layer of oil into a large frypan over a medium high heat.  Place the patties in and cook until golden on the first side, flip and repeat.  They are cooked when you can push down on them with your finger and the patty springs straight back up.
4. Remove from the pan and place on to a plate lined with a paper towel.
5. Make the burgers up with your favourite fillings.
Uncooked patties can be place in zip lock bags and frozen for up to three months.  Simply defrost in the fridge before cooking.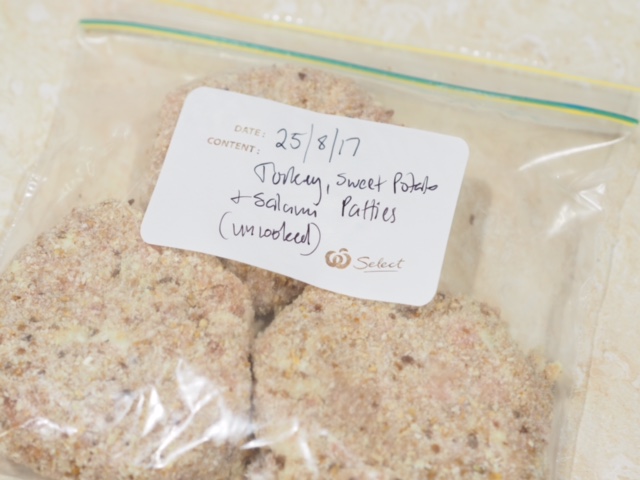 Makes approx 7 patties.
This is a sponsored post for D'Orsogna. Find more recipes like this one visit the D'Orsogna Website and D'Orsogna Facebook Page.

(Visited 890 times, 18 visits today)