Chicken mince made it's way into the shopping trolley this week.  I don't buy every week but when I do buy it I buy it at Woolworths and you can get two packets (500gm each) for $9 normally $6 each so it is a great price.  I used one packet to make Chicken and Vegetable Sausage Rolls for the lunchbox this week and the other was used to make this easy Cheesy Chicken Bolognese which we ate with penne pasta as the sauce grabs on to it really well.
I have used a premade bolognese sauce just for simplicity in the dish but I added vegetables to make sure the meal was nice and balanced.  I made a late decision to add the grated cheese to the dish as it seemed to be lacking something and it took the meal to a whole new level.  It becaome cheesy and creamy.
It is nice and easy to make and the whole family enjoyed it.
INGREDIENTS
500gm Chicken Mince
500gm Jar Bolognese Sauce
1 Carrot
1 Zucchini
1 Cup Grated Tasty Cheese
1 Chicken Stock Cube
200ml Water
Salt and Pepper to taste
Cooked Pasta, to serve – approx 400gm dry weight
LET'S PUT IT ALL TOGETHER
1. Using a food processor, process the carrot and zucchini until they are broken down into small even sized pieces.
2. Place a large pot over a medium high heat.  Add the grated carrot and zucchini and chicken mince. Breakdown the chicken mince until it is in small even sized pieces.  Cook until the vegetables soften and the chicken mince slightly browns.
3. Add the bolognese sauce, stock cube, water and salt and pepper to taste to the pot, stir through and reduce to a low simmer.  Place the lid on the pot and simmer for 30 minutes.  The slow simmer will allow the vegetables to breakdown further and the flavours to enrich.
4.While the sauce is cooking, cook the pasta.  I chose penne as the sauce grabs really well to it.
5. Once the sauce is ready and the pasta cooked.  Add the drained pasta to the sauce along with the cheese and stir through until evenly distributed.
Serves 6
Leftovers can be stored in the fridge in an airtight container in the fridge for up to 3 days.
Freezer friendly – place into an airtight, freezer safe container and freeze for up to 3 months.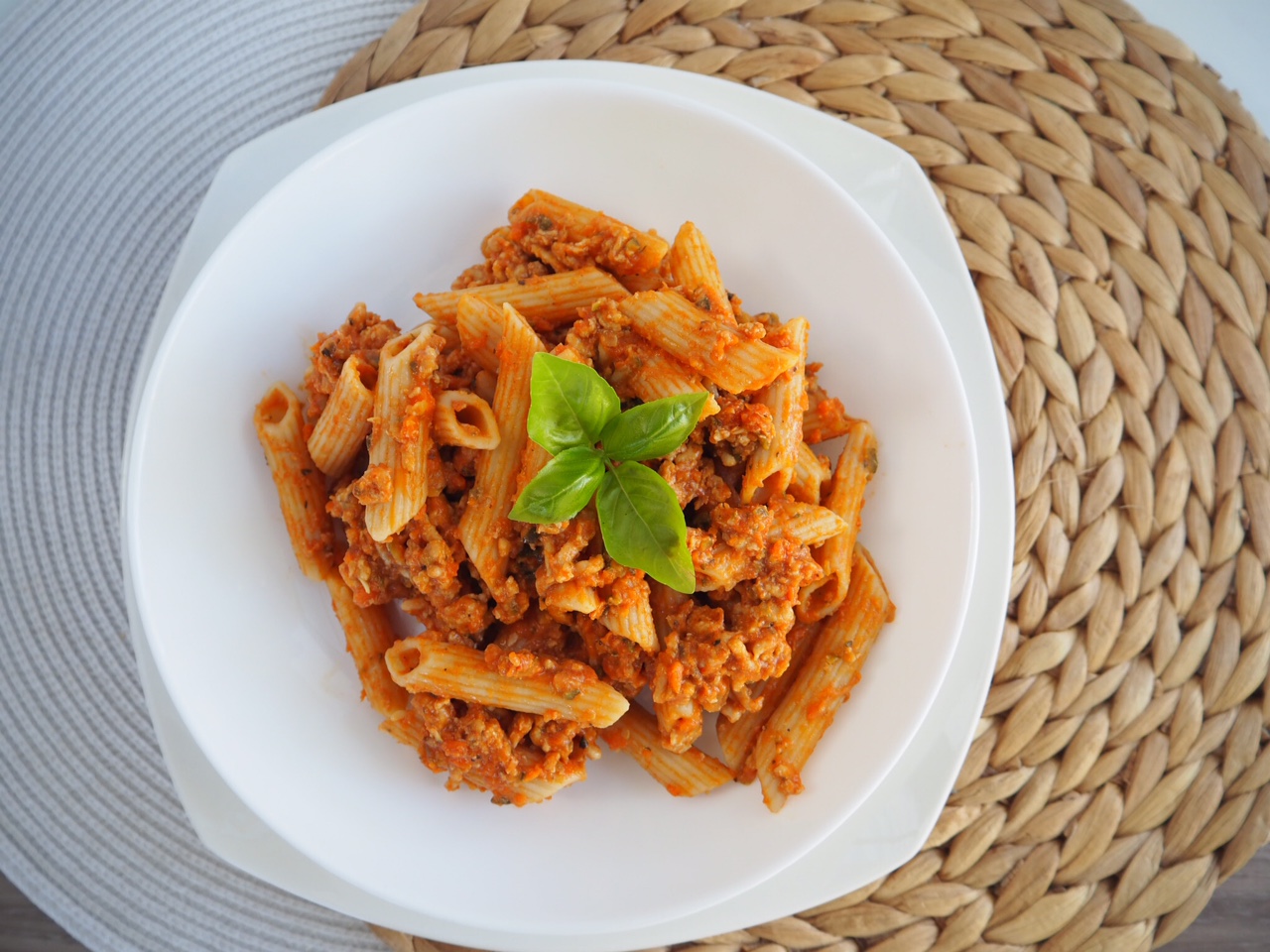 Looking for some more great recipes with dairy for your family? Head over to The Dairy Kitchen blog or like The Dairy Kitchen Facebook Page

(Visited 9,089 times, 21 visits today)