On a Sunday afternoon I love to get some cooking down to see us through the week, especially for lunchboxes. My 6.5 had asked for sausage rolls to be made for this week, which I made.
I had a couple of sheets of puff pastry left that had already defrosted so I got creative with what I had in the fridge and made these super easy Ham and Cheese Horns.
Calling them horns made them fun for the kids, but you could obviously make scrolls the same way. You could also add a pizza sauce or caramalised onions before rolling for extra flavour which would make them extra yummy.
I am using my favourite budget friendly D'Orsgona Shaved Honey Leg Ham that now comes in a quad pack.  The 400gm grams is divided into 4 x 100gm sections so that you always have fresh ham on hand.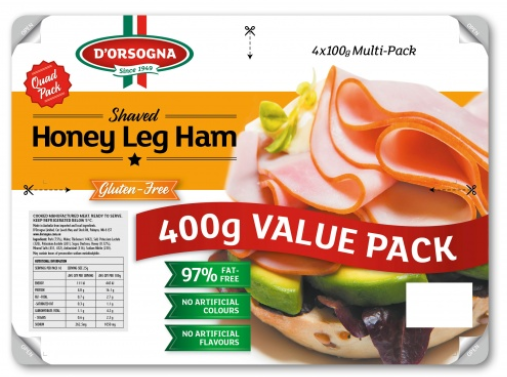 INGREDIENTS

2 Sheets Puff pastry, defrosted
100gm D'Orsogna Shaved Honey Leg Ham
1 Cup Grated Tasty Cheese
Optional – pizza sauce or caramalised onions
Egg Wash – whisk 1 egg
LET'S PUT IT ALL TOGETHER
1. Take the puff pastry and cut in half.  Lay three slices of ham down followed by a sprinkling of cheese.
2. Roll from the corner on the diagonal up to the opposite top corner.  Cut in half on an angle and then twist the end you didn't cut to close it up.
3. Place onto a lined baking tray and repeat for the remaining pastry.
4. Brush the tops with egg and place into a preheated 200 degree celcius oven for 15 minutes or until golden on top.
Enjoy warm or allow to cool completely and store in the fridge for up to 4 days.
My boys are quite happy to eat sausage rolls and these cold in the their lunchbox.  I always pack an ice brick to keep the food safe.
Makes 8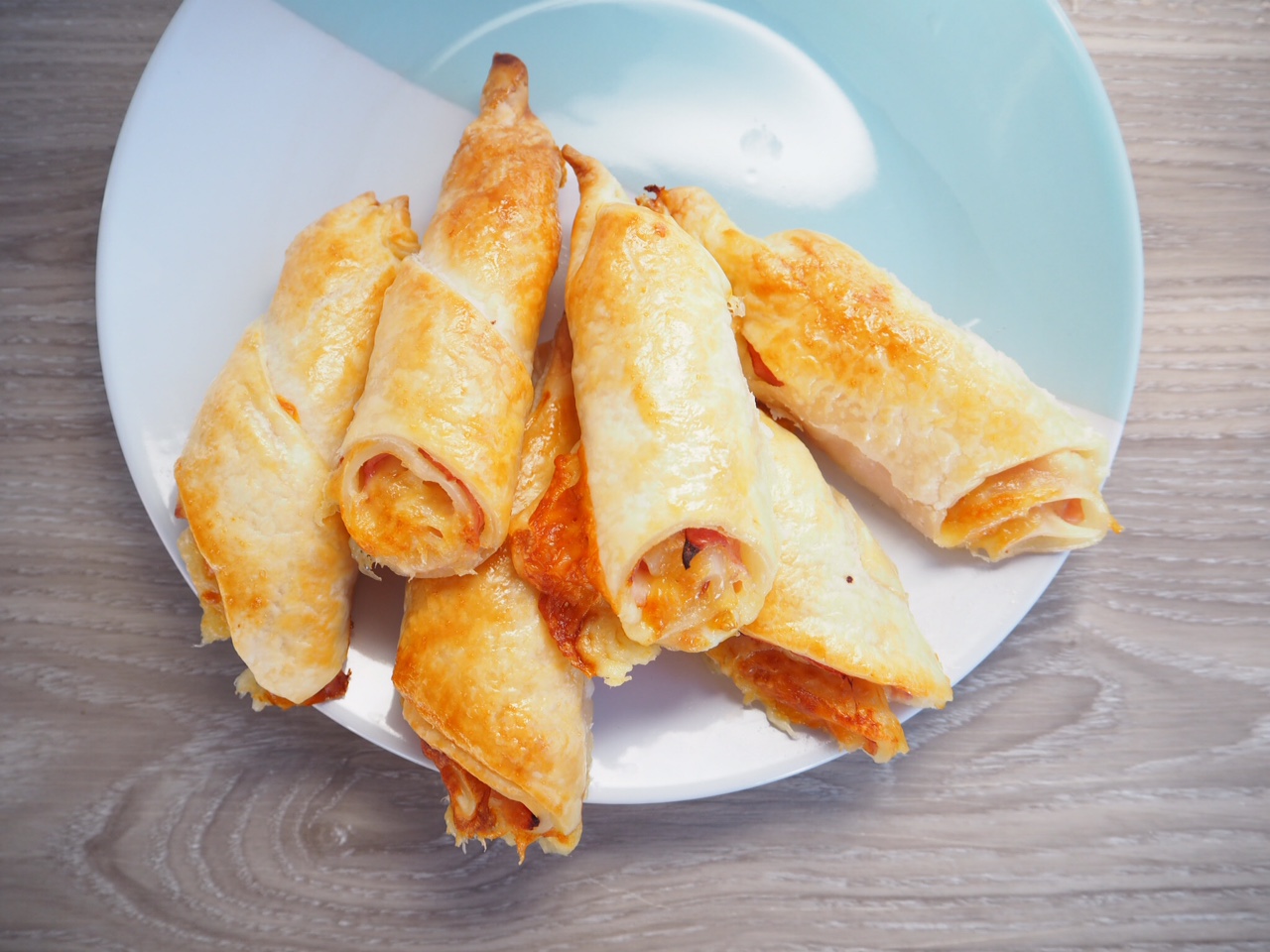 This is a sponsored post for D'Orsogna. Find more recipes like this one visit the D'Orsogna Website and D'Orsogna Facebook Page.

(Visited 19,383 times, 14 visits today)