I always have a packet of the cheap custard powder hanging around in the cupboard.  It's good to have it there as a backup when I need a quick and easy dessert or in this case to flavour a muffin mixture.  The addition of the custard powder to this chocolate chip muffin recipe gives the mix a yellow ting and a lovely vanilla custard flavour.
With basic ingredients and only a couple of minutes to whip up you will have these made and cooked in under 20 minutes.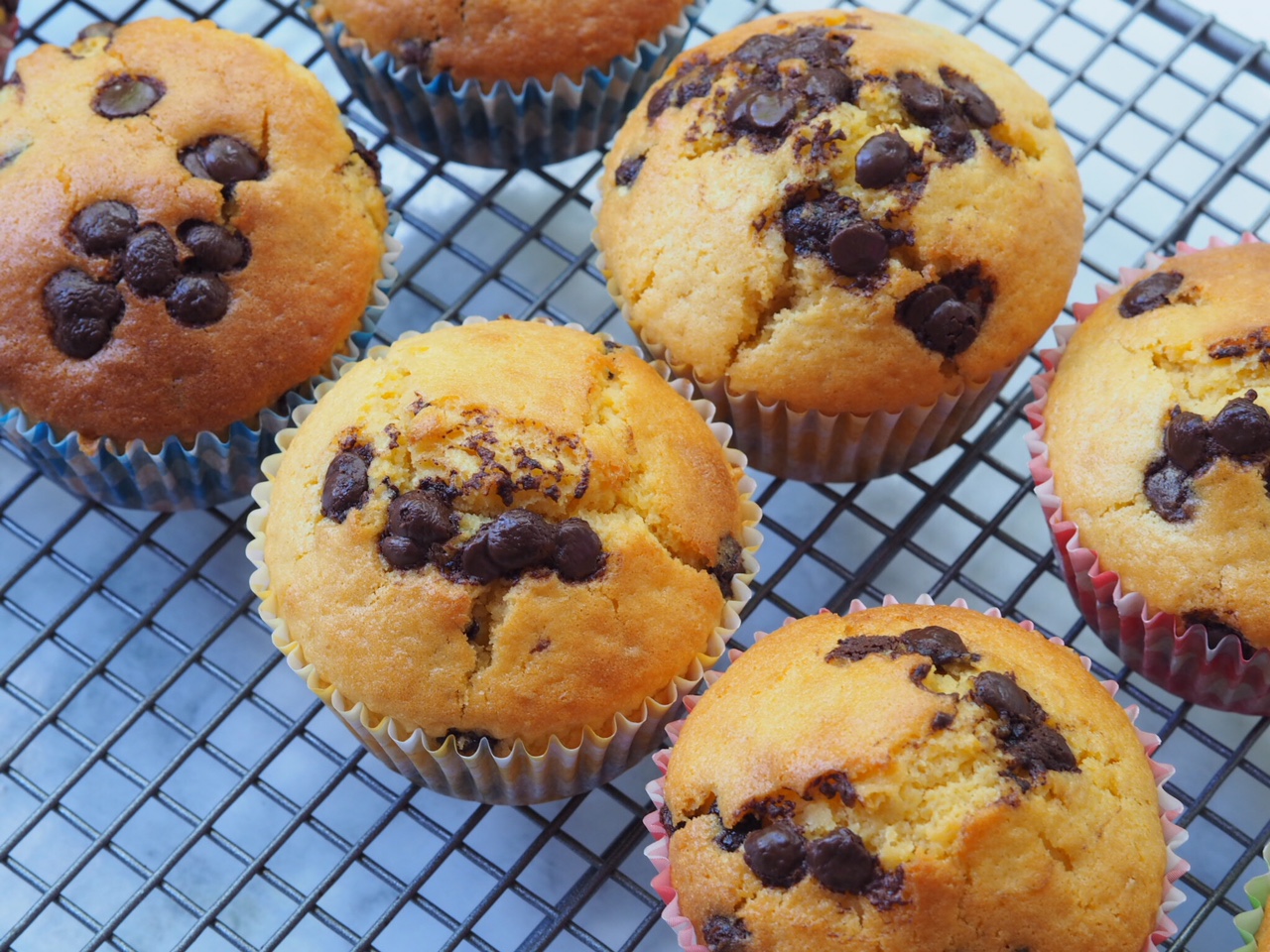 INGREDIENTS
125gm Butter, softened
3/4 Cup Raw Sugar
2 Eggs, large
1 1/2 Cups Self Raising Flour
1/2 Cup Custard Powder
1 Cup Milk
1 Cup Chocolate Chips
LET'S PUT IT ALL TOGETHER
1. Using a food processor or stand mixer, place the butter and sugar into the bowl.  Process/mix until the butter and sugar are creamed.  Add each egg one at a time beating well after each addition.
2. Add the flour, custard powder, milk and half the chocolate chips to the batter.  Mix until just combined.  You don't want to overwork the mix otherwise it will come out chewy.
3. Line a muffin tray with patty cake liners and spoon in the mix 3/4 of the way up.  Repeat until all the batter is used (makes about 15), sprinkle on the remaining chocolate chips and place into a preheated 180 degree Celsius oven to cook for 15 minutes or until the bounce back when touched.
Allow to cool in the pan for a minute or so before turning onto a wire rack to cool completely.
Freezer friendly: place into a freezer safe container or zip lock bag and freeze for up to 3 months.
Store in the fridge in an air tight container for up to 5 days.
Makes approx 15

(Visited 17,077 times, 40 visits today)