I love a good loaf recipe especially one that is a one bowl hand mix and I can use up fruit that needs to be eaten.  I had some yoghurt and pears that had to be used up so I included them in this super easy Spiced Pear and Yoghurt Loaf.  Seasoned with cinnamon and ginger these smells waft through the kitchen as it bakes.  While I have used pears you could easily swap for apples.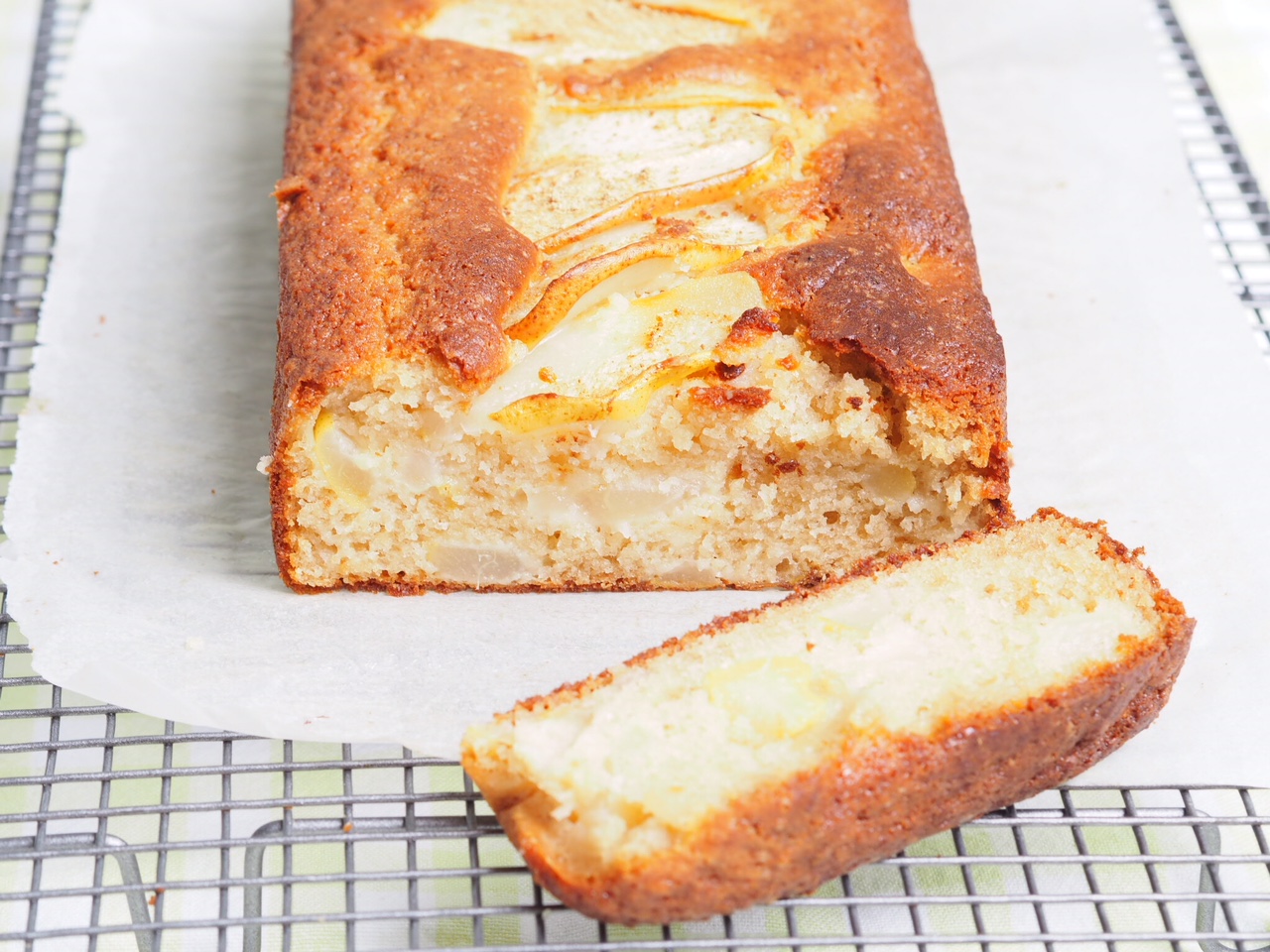 INGREDIENTS
3/4 Cup Vegetable Oil
3/4 Cup Raw Sugar
200gm Natural Greek Yoghurt
2 Eggs, large
1 1/2 Cups Self Raising Flour
1/2 Tsp Cinnamon Powder
1/2 Tsp Ground Ginger
1/4 Tsp Bicarbonate Soda
2 Pears, diced
1 Pear, sliced to decorate
LET'S PUT IT ALL TOGETHER
In a large bowl add the oil, sugar and yoghurt and mix well with a whisk.
Add the eggs and whisk further until combined.
Add the flour, cinnamon, ginger and bicarbonate soda and mix until combined.
Fold through the diced pear.  Spoon into a lined 2ocm loaf tin.
Place the sliced pear on top with a sprinkle of extra cinnamon and ginger and place into a preheated 170 degree Celsius oven to bake for 45 minutes or until it bounces back when touched.
Allow to cool in the tin for 5 minutes before turning out onto a wire rack to cool completely before slicing.
Makes 1 loaf
Freezer friendly: slice loaf into serving slices and wrap in cling wrap.  Place into a zip lock bag or freezer safe container and freeze for up to 3 months.
Store in an airtight container in the fridge for up to 5 days.

(Visited 10,653 times, 26 visits today)